United States pharma giant Pfizer Inc and its German partner BioNTech announced recently that final results from the phase three trial of their COVID-19 vaccine showed it to be 95 percent effective – the highest success rate for any pandemic candidate in late-stage trials so far. The firms submitted an application with the US FDA for Emergency Use Authorization of the vaccine.
Pfizer's news followed announcement by US biotech firm Moderna Inc that preliminary data from a continuing phase three study of its experimental COVID-19 vaccine showed it to be 94.5 percent effective
Hopes are mounting that Covid-19 vaccines will become available as soon as December, but widespread delivery will take months and infections are rising again in many large economies. Authorities are responding with more restrictions to limit the virus's spread at the price of weaker economic activity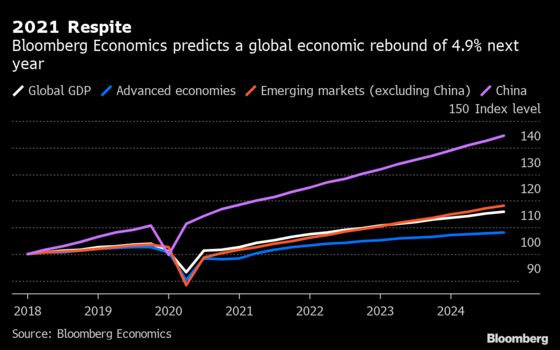 But there are concerns the central banks have run out of room to act decisively and that even easier financial conditions won't translate into an economic boost. The International Monetary Fund is among those also warning elevated asset prices potentially point to a disconnect from the real economy and so may pose a financial stability threat.
What Bloomberg Economics Says…
"Our base case is a contraction of 4.1% in global output in 2020, followed by a rebound to 4.9% growth in 2021. Uncertainty on the course of the virus, extent of stimulus, and timing of a vaccine mean the range of possible outcomes remains unusually wide." — Tom Orlik
My Portfolio Performance
A volatile week for the crypto markets saw Bitcoin continue to show strength, eventually finding resistance near all-time highs of $20,000. The run saw even bigger gains for altcoins, with massive upticks seen, especially by Ripple, which reached a high of $0.78 having started the week below $0.30 (over 160% gain). Bears eventually stepped in, resulting in a steep decline before support was found in the $18,000 area
Traditional markets had another quiet week, with the US newsflow slowing over Thanksgiving and few headlines to drive the market in any clear direction. Arguably the highlight was the release of the US Federal Reserve minutes from their most recent meeting, where it was revealed that members are ready to accelerate QE if the situation calls for it – but details were scarce and it appears there will be no short term changes. This, combined with steady US inflation readings, supported longer-term yields and inflation expectations, but weighed on the dollar. In Europe, cautiously optimistic manufacturing PMI readings and German GDP readings supported the mood, but with services PMIs under pressure from pandemic restrictions.
The newsflow kept the market's risk-on mood intact and led most global equity indices up, albeit slowly, while demand for gold suffered despite dollar weakness, ending the week significantly down
FOMO (Fear of Missing Out ) have transcended from equity to cryptocurrency. Interestingly when bitcoin was at 7000$ I had covered it and recommended owning a small percentage of it. Many people who were skeptical and considered it to be risky to buy are taking a plunge at 20000$ !
Adding large position near 20000$ level can be a recipe for disaster!
Yield Generation Platform Performance (Annualized)
This month GRIP Invest ( Use code 113 to register and get benefits) had many interesting investment option. Being tax exempted makes it superior to similar yield investments. Other fixed income assets have continued with stable performance.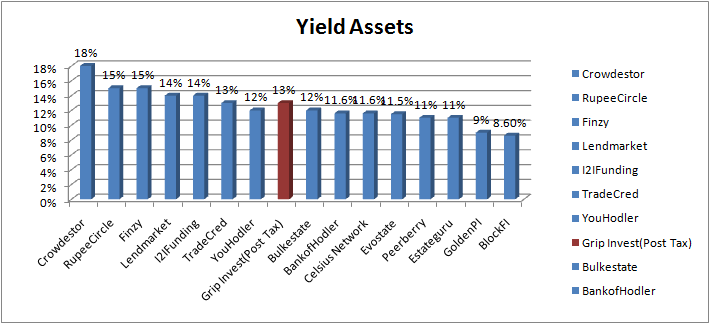 Bitcoin has been the show stealer for this quarter and has been the best performing asset for the year. Though unlike many people I believe it wont do well in a bear market. Other assets have performed moderately as they have started to lose some steam.
International Investment Porfolio
In my International portfolio Crowdestor had one delay. I suggest people to evaluate each project on Crowdestor more closely than real estate platforms as they are riskier and mostly not backed by hard collateral like real estate. Reinvest24 has been the new addition for rental yield properties.
Reinvest24 properties
Equity/REIT Portfolio
As covered recently its best not to create fresh long position in S&P and Nasdaq. It's a good time to analyze the cheaper geographies and sector and target them in a staggered manner.
Crypto Interest Account
Celsius Network and Youholder are the top performer with yield close to 12%.More details in the below post.Youhodler is also offering 12% on Gold backed coin which seems a good deal
*for new users who want to buy crypto and transfer to other platforms I recommend using DCX discount link( as Wazirx has increased the withdrawal fees.
*Existing users who have binance linked to Wazirx Can transfer to binance for withdrawal at nominal fees
Crypto Investment Platform
Bitcoin has beaten my Altcoin portfolio this month.There is definitely lot of excitement about bitcoin on the street but investors need to be wary because at these levels quick corrections can not be ruled out!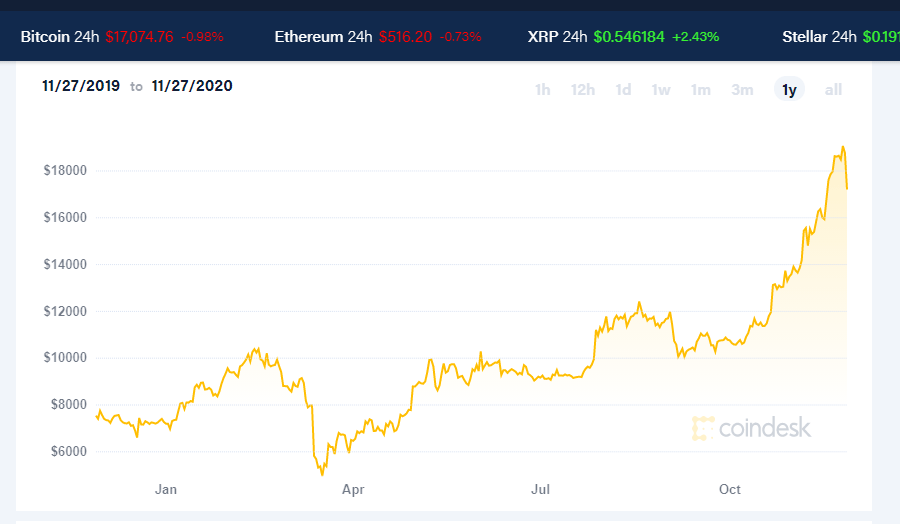 In my Crypto hedge I made money in the underlying Bitcoin while had some MTM losses in my call option ,overall the profit were reduced by a few percentage.
The correlation of Bitcoin with other assets has been quite low for the last 1 year.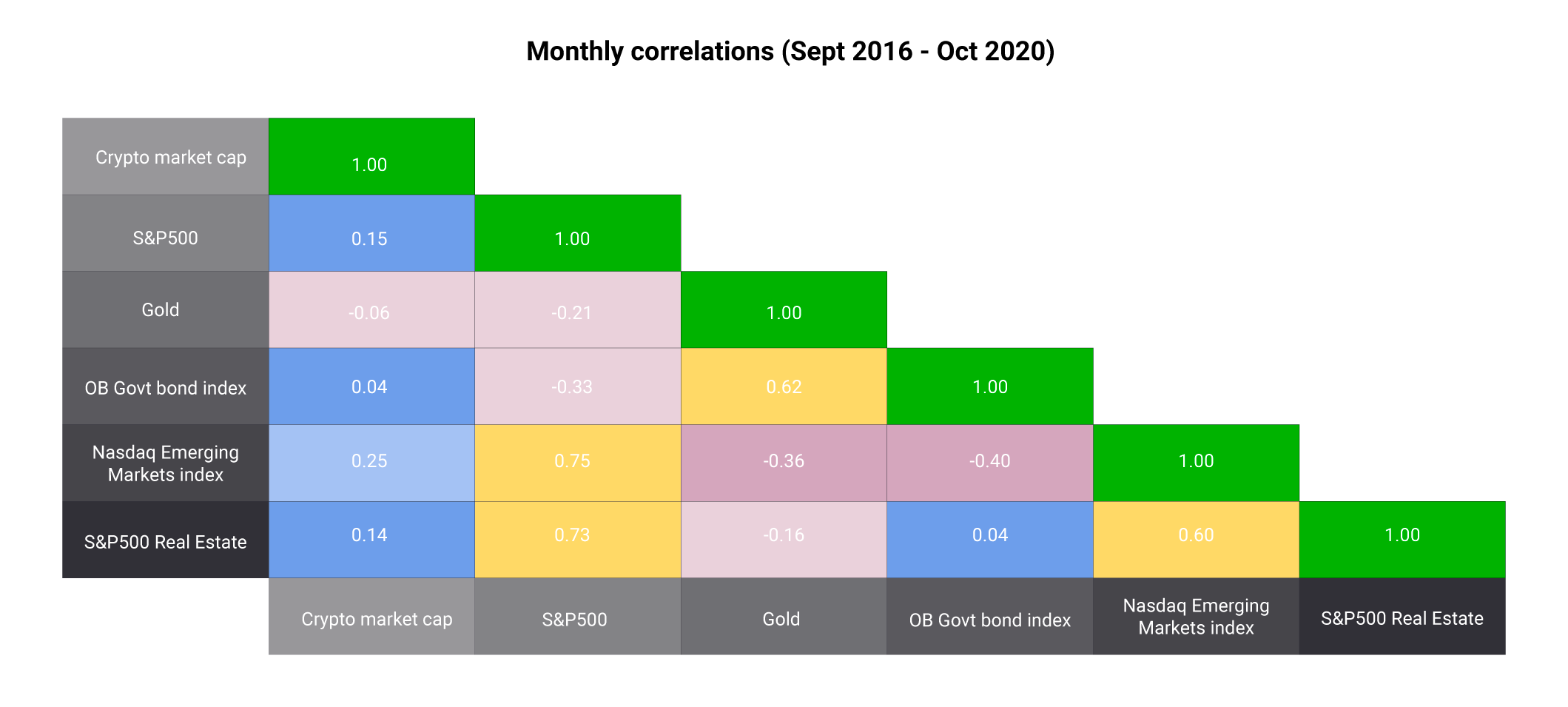 Though gold has not performed well this quarter GoldFinX(GFX) is entering uncharted territory as one of the very first defi companies to combine traditional and trusted gold with breakthrough cryptocurrency/blockchain technologies in a single mechanism for investors to utilise. With a hybrid gold-protected token which is easy to understand, trade, or invest in.
Utilising their native cryptocurrency known as GIX, and a robust platform built on the trusted Ethereum blockchain.
One of the main advantages of having GIX backed by gold is the added protection for buyers. In an unlikely event where the GIX coin ceases to exist, gold held in vaults would be sold-off, and the proceeds are distributed to GIX holders.
Here are some samples of the raw gold been extracted from the Ivory Coast. The amount of gold you see in the pics has been produced with only a partial implementation of the equipment sent by GoldFinX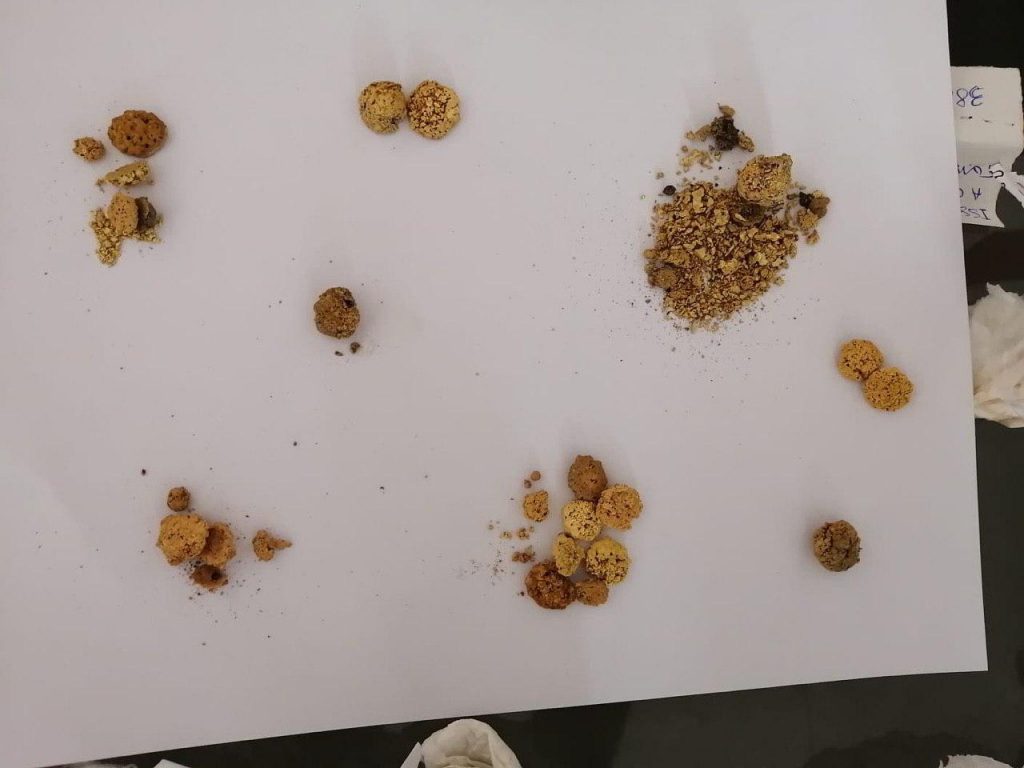 In Jan-Feb 2021 they are planning an audit of the Gold stored in the vault which can give a fresh boost to the coin authenticity
People can book some profit from Bitcoin to buy GIX
Equipment Lease Investing:GripInvest(add code 113 while registering)
Now I own a couple of assets in Gripinvest which have been repaying on time for last few months. Recently GripInvest has secured its first round of equity funding in a round led by Anicut Angel Fund with participation from Gemba Capital and well-known angel investors such as Anupam Mittal, Sunjay Kapur, and Maninder Gulati.
Lot of people incorrectly calculate interest by using only the interest accrued and principal of investment. They need to calculate timing of the cashflow to get the XIRR.
The good part about the platform is that returns are tax exempted.
Another Interesting product on the platform is a curated portfolio of 4 assets which can increase the diversification.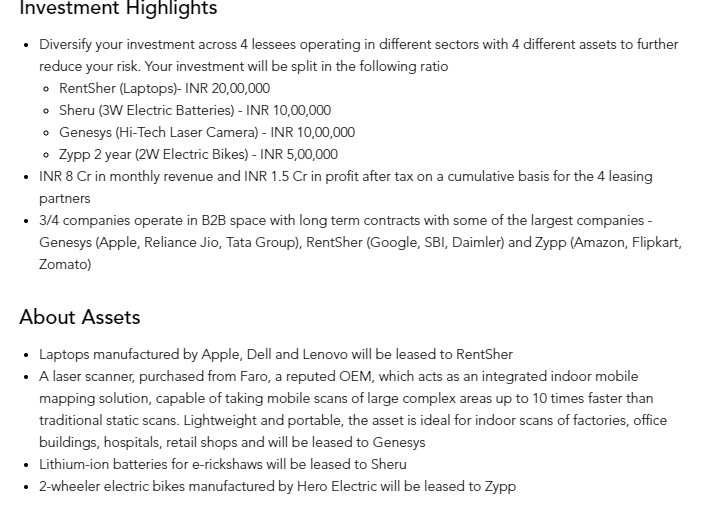 I have been redeploying my capital on TradeCred as there are always sufficient deals to reinvest the matured amount. My net yield is close to 13% with zero delinquency
Some Interesting Invoices this month:
Godrej Deal at 11.3%
Bank Guarantee Deal -11.3%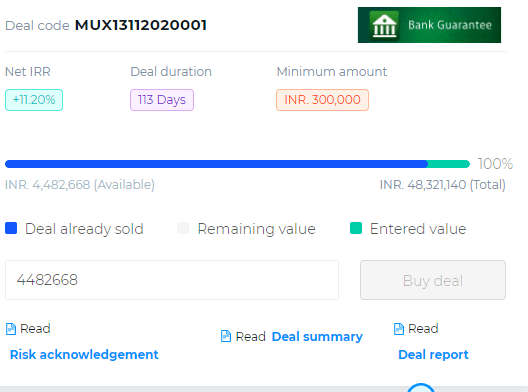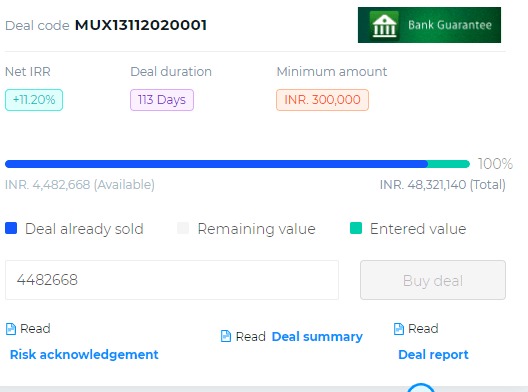 How does a Bank Guarantee work? It is generally a promise made by the bank to any third person to undertake the payment risk on behalf of its customers.
Basically the vendor would have gone to a bank , agreed to pay a fees for bank guarantee and also provided charge over it's receivables to bank as collateral .Bank would have done the due dilligence and then provided guarantee to the investor for any default which makes it more safer than other deals.
The yields have gone so low these days that it has become almost impossible to get 8% + instrument without taking significant risk. People who are looking for parking money for 1 year can buy UP Power corporation bond which is backed by state government and offer 7.6% yield.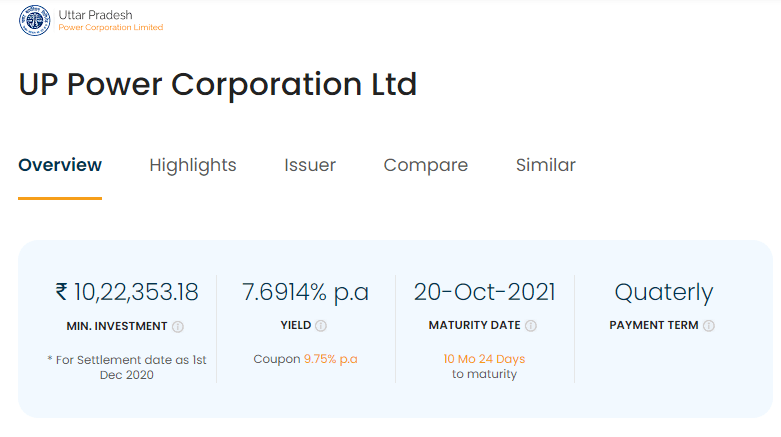 P2P Lending India
Things have improved for P2P in the last couple of months. I have started receiving cash inflows from rupeecircle and I2I . Due to Covid I experienced higher NPA but still considering the overall return and comparing it with conventional assets returns are decent. People who are starting to invest now are in a better position as most of the covid damage is over now.
Current products being offered and expected Yield and NPA are given below
| | | | |
| --- | --- | --- | --- |
| Platform | Loans Selected | Expected Yield | NPA Expected |
| I2IFunding | Cooperative banks backed loans,E-Rickshaw backed loans,educationloan,NBFC backed loans etc,group loans | 20% | 3% |
| Rupee Circle | Small business/salariedloans to people with own house and low EMI to Earning Ration | 25-30% | 5% |
| FINZY | Prime Borrowers,High Salary ,A category | 12% | 1% |
| Faircent(Onlypool Loans/Education loans) | credit pool loan | 12% | 1% |
Other Investment: Long Term
legal finance deal on AxiaFunder:20%+ Expected(1 deal invested)
Venture Capital on Seedrs. 20% Expected
Indian Fractional Real Estate(exploring)