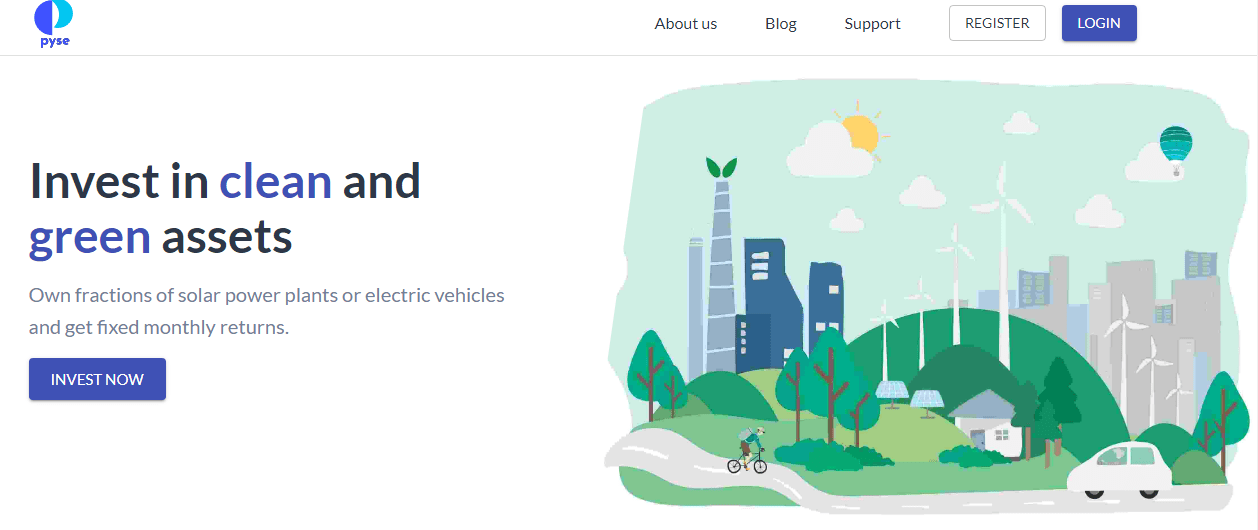 Pyse is a fintech alternate investment platform that let your money grow( > 12% post tax yield) while letting you invest in a cleaner and greener future. Unlike ESG funds, the environmental impact created by you is tracked and made visible to you every month. You can become carbon neutral through your investments. Even small investment of INR 5000 can make you carbon neutral in 2 year. Pyse allows you to own green assets which can generate 12-15% yield post tax. They also provide liquidity after a small lockin period.
Type of Investment on Pyse
Pyse has 2 types of assets viz ;Long Term like Solar Projects or Short/Medium like Electric Vehicle Ownership. All projects come with buyback after a small lockin period. Unlike GRIP Invest, Pyse only focus on green assets.
The investment is INR 5000 which gives everyone an opportunity to test
Solar Project on Pyse
Features of Solar Project
Fixed annual rate of return like fixed deposits but higher yield and tax efficient
Investments are not affected by market conditions and thus is less volatile
Positive Impact Investing in solar projects help greening the environment and create new jobs
Electric Vehicle on Pyse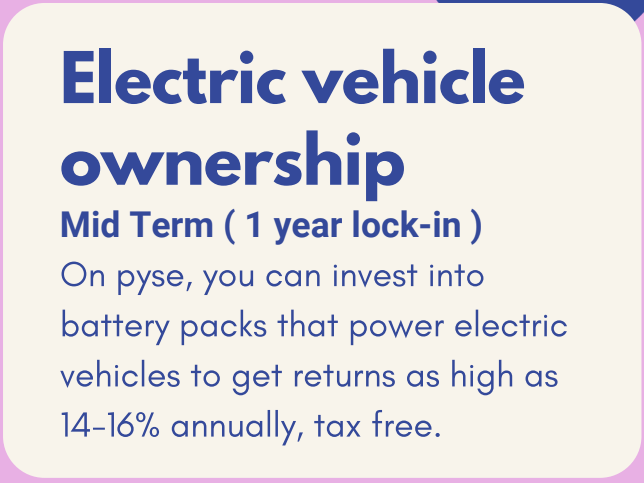 In Pyse, you can invest into battery packs that power electric vehicles to get returns as high as 14-16% annually, tax free
Team Introduction
Risk Management
Bank guarantee for 6-12 months cashflow
Buyback available after 6 months lockin
Detailed credit analysis of Deals
Performance Analysis Matrix
Analysis of Latest Deal-Tata Communications
Tata Communication deal comprise solar module that will be used by them for their business and technology operations in Bangalore.
Risk Analysis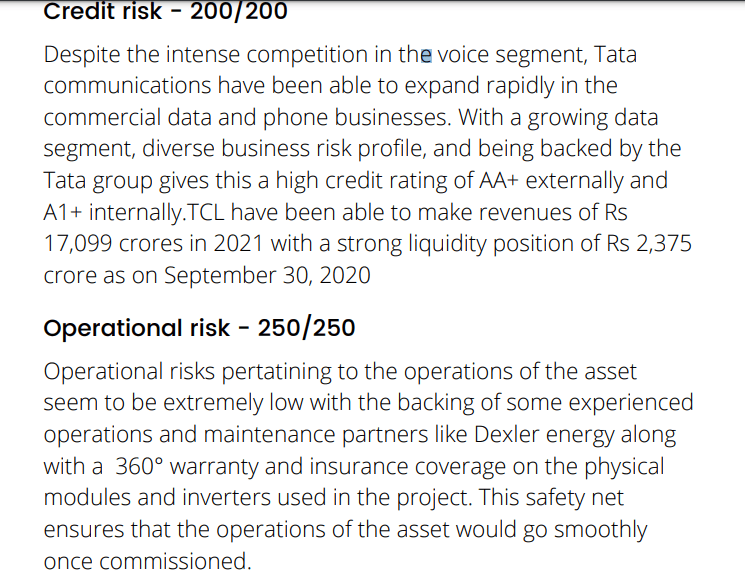 Revenue Analysis
Environmental Positive Impact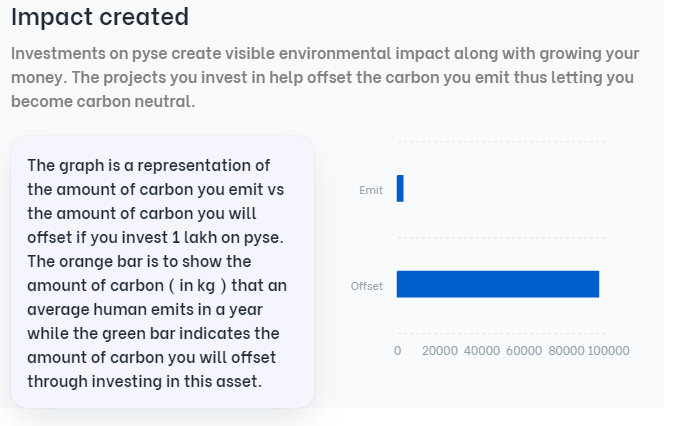 Registering on Pyse
The process is very straightforward. Use the Pyse Link to get cashback of INR 1000 on your first deal. Or you can alternately add the code RANDOMDIMES01 while registering to get cashback. Complete the KYC and you are all set to start.
Conclusion
I have invested in one of the project It is a unique platform which not only provides high yield which is tax efficient but also help in positively impacting the environment. I will be updating the latest offerings and my portfolio performance in my monthly review reports.