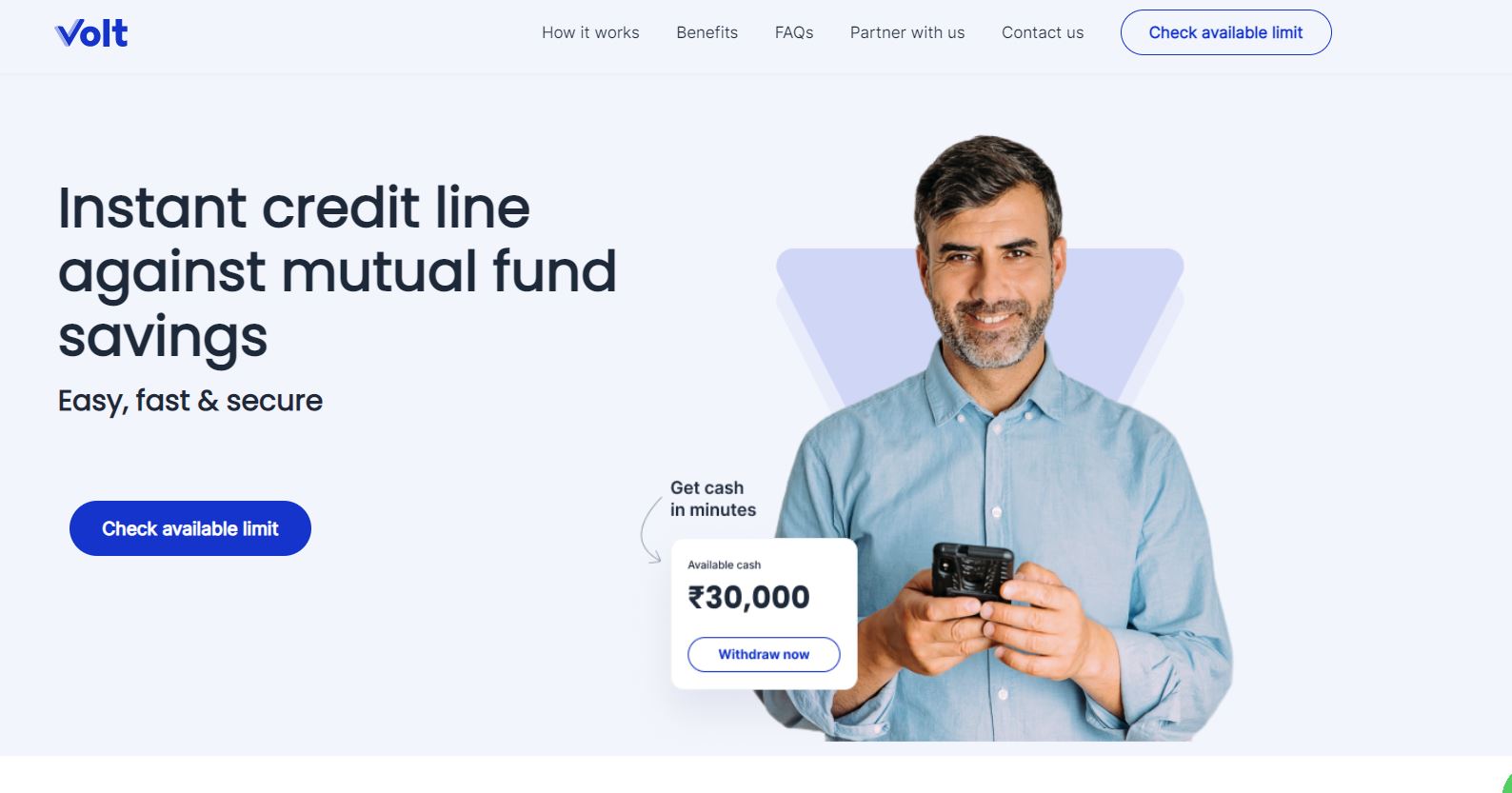 Almost all of us these days invest in different types of mutual funds- be it in equity, debt, or other categories. Many times, we might encounter a situation where we need instant access to funds- be it for emergency situations or just because cash flow from other sources has dried up.  In this article, we will do a detailed post on Volt Review which lets retail investors get instant credit lines against their mutual fund and stock holdings.
What is Volt Money?
Volt is a platform that enables retail customers to get instant & low-cost credit by pledging their MFs & stocks. This facility was earlier available only to HNIs. However, this feature is now being brought to common retail investors like us by platforms like Volt. This process is 100% digital and you can get funds against your holdings in around 5 minutes!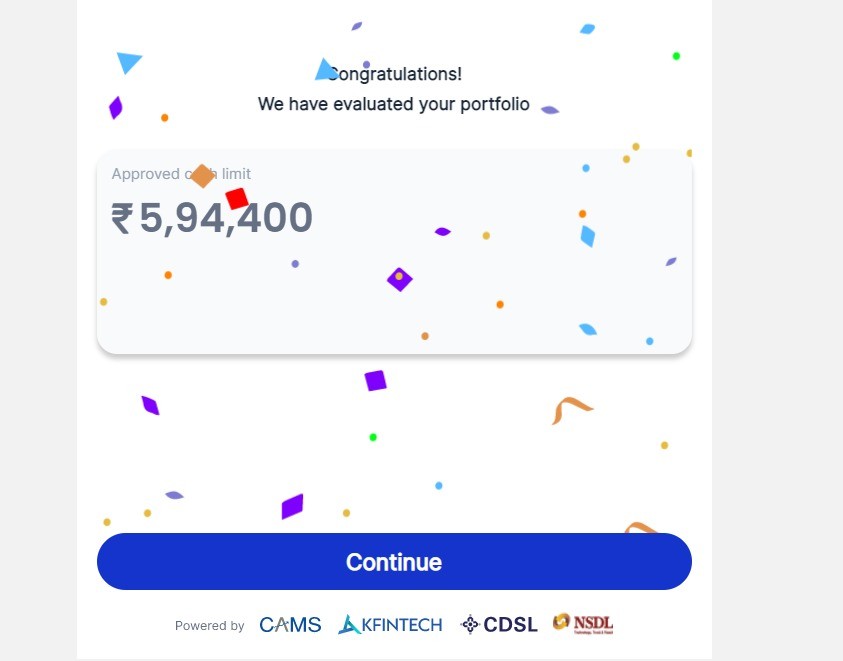 How does it work?
 Accessing credit lines against MF and stock holdings is a very simple process with Volt. Following are the steps involved:
 #1 Check credit limit
Signup and share details like PAN No, Mobile, and Email Id. Your holdings are evaluated and your credit limit is shared.
#2 Pledge your assets
Accept the offer and borrow money against your holdings as security from Volt's trusted NBFC partner.
#3  Instant KYC
Complete the KYC process which is again fully digital.
#4 Withdraw money
Withdraw money to your desired account. Repay as per the desired schedule. Your interest is calculated on a daily basis which means you can return the money whenever you want and there are no pre-payment penalty charges.
If you are an advisor or mutual fund distributor and looking to get loans against mutual funds for your investors then register below
Why borrow against your mutual fund holdings?
Tide over any emergency situations requiring urgent funds: Any health emergency? Salary delayed? Income from business not up to the mark in a particular month? Your mutual fund holdings can come to your rescue and help you borrow money against it to tide over emergencies.
Stay invested & increase potential returns: The longer you stay invested, the power of compounding does its wonders. Redeeming your holdings instead of staying invested might make you lose on the benefits of compounding. Instead, borrow against your holdings when needed using platforms like Volt.
Defer taxes: All of us know about the taxation on equity and debt schemes. For starters, equity mutual funds sold before 1 year & debt funds sold before 3 years attract short-term capital gains. Redeeming your funds might increase your tax liability. Borrowing when you need money against your funds might be a smarter choice.
Opportunity to Leverage: If there are some good high-yield opportunities or Equity opportunities you can borrow at a low rate using Volt and Lend at a higher rate and make money. This is one of the ways how NBFC and HNI make money
Features of Volt Platform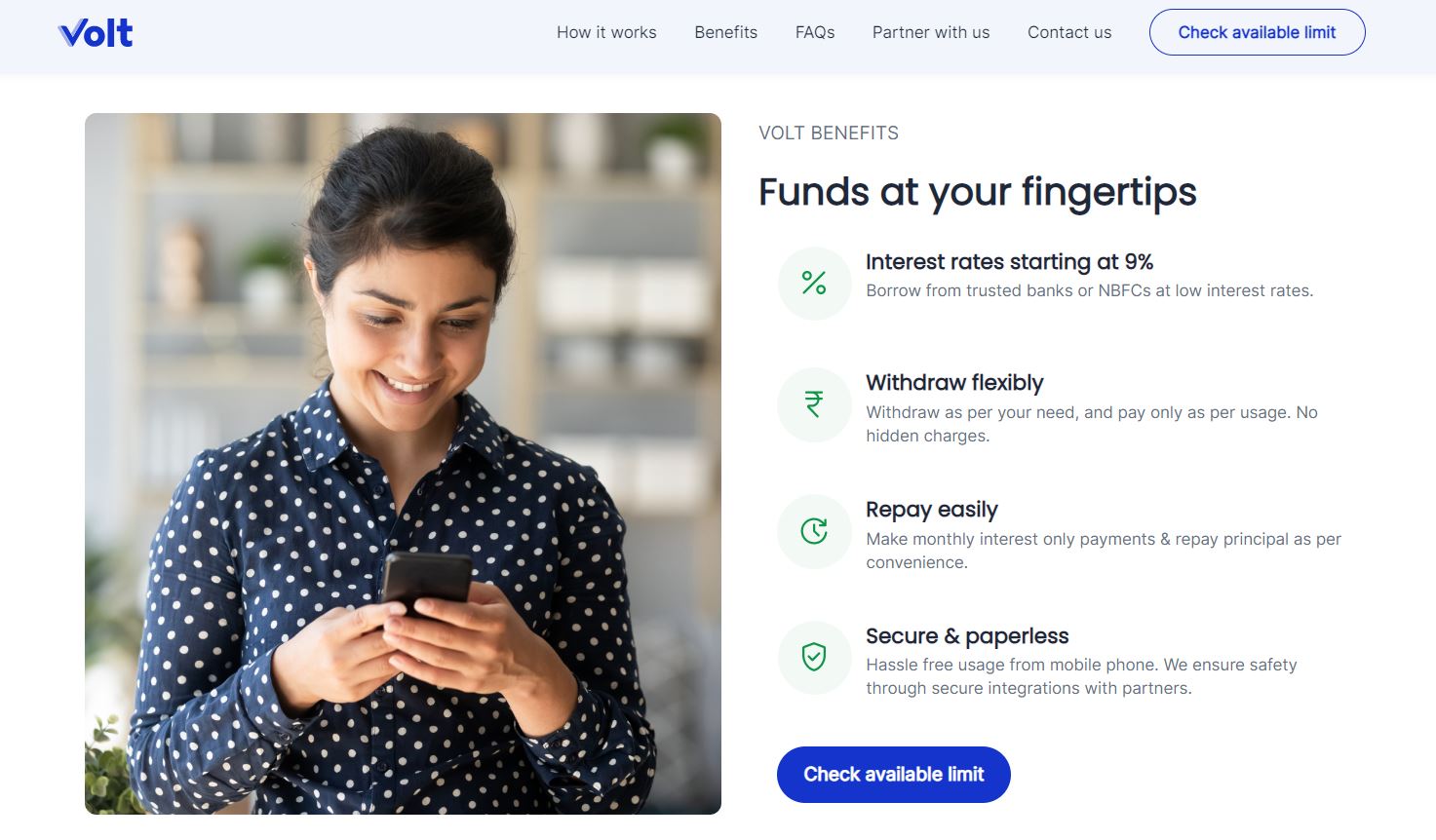 Fully digital- 100% end-to-end digital process
Very low-interest rates starting from 9% p.a.
Avail limit from as low as 25K to 1 Cr in 5 minutes
Loans provided by trusted NBFC partners- Bajaj Finance,Mirae etc
100% eligibility. No minimum restriction on CIBIL score, income, profession, or employment status.
Volt Founders
Volt is founded by Bharat Lamba and Lalit Bihani among others. Bharat has worked previously with financial big-wigs like Bank of America Merrill Lynch, and HSBC and has also been an angel investor. Lalit has 10+ years of experience in product management and growth with names like Snapdeal, Browsterstack, Whitehat Jr, etc. Apart front the founders, the other team members are also quite experienced in their respective domains.
Volt Money Alternatives
 Volt essentially offers loans against securities (mutual funds) through their NBFC partners. Almost all banks in India and many NBFC companies directly offer loans against securities like mutual funds and stocks. Some of the banks offering it are as follows:
ICICI Bank
State Bank of India
Bank of Baroda
Indusind Bank
Axis Bank
Yes Bank
HDFC Bank etc.
Some of the NBFCs offering this service are
Fullerton India
Bajaj Finserv
Tata Capital etc.
However, the process is not so seamless and not completely digital. It might involve talking to representatives, heavy documentation, and multiple visits to the branch. Volt solves this problem with a dedicated platform and end-to-end digital process.
Commonly Asked Questions 
Which mutual funds schemes are eligible for getting loans?
 More than 4500 approved mutual funds from various asset management companies (AMCs) in India are eligible for availing loans. Mutual funds registered with both CAMS & KFintech (previously known as KARVY) are eligible. Debt funds and ELSS funds (units held more than 3 years) are also eligible for availing loans against mutual funds.
 What are the documents required to avail loan against Mutual Funds from Volt?
 The following documents might be needed for availing of the service. Since the process is online, you will need only soft copies and no hard copy documents.
PAN No.
Email ID registered with CAMS/KARVY
Bank accounts details
Debit card/Net banking access for e-mandate set up 
What are the interest rates for loans against Mutual Funds from Volt?
The interest rates start from around 9% and might vary depending on the underlying securities, your CIBIL score, etc.
Conclusion
 We hope you would have got a complete idea about availing loans against mutual funds in this Volt review. Loans against mutual funds is an old offering from banks that is repackaged and being offered to customers in a fully digital process by Volt. If you have any high-interest debt or need funds for any emergency situations, accessing funds by borrowing against your mutual fund holdings is a smart choice and should definitely be explored. While Volt is the face & offers the platform, the loans are being offered by their NBFC partners (Bajaj Finance for now)- making the process fully safe and transparent.