Klubworks , India's first revenue based platform with expected IRR of 20-27% . Revenue-based financing or royalty-based financing (RBF) is a type of financial capital provided to small or growing businesses. Using the link in blog you can start investing with INR 2.5 Lakhs. The investors inject capital into a business in return for a fixed percentage of ongoing gross revenues. Therefore, the payment increases and decreases based on business revenues, typically measured as either daily revenue or monthly revenue.
RBF can provide significant advantages to entrepreneurs and businesses. The nature of RBF, however, requires that businesses have two key attributes. Firstly, the business must be generating revenue, as it will be from that revenue that payments are made. Secondly, the business should have strong gross margins to accommodate the percentage of revenue dedicated to loan payments.
The interests of an RBF investor align with the interests of the companies in which they invest. Both parties benefit from revenue growth in the business. Also both parties suffer when revenue declines. This is in contrast to a typical bank loan, which has a fixed monthly payment over the life of the loan regardless of business revenue. RBF helps manage rough months in the business by having a payment that traces revenue.
Many new high revenue business have come up in last few years due to factors like
Technology
Easy Payments
Advertisement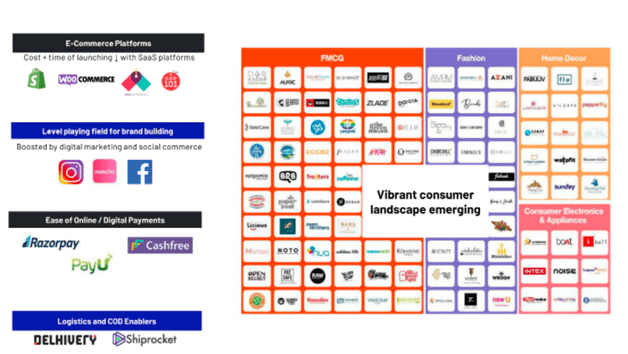 Klubworks Introduction
Klubworks is Inida's first Revenue based investment platform . It exists to create an alternative financing model that enables local brands to grow.
The expected yield is between 20-27% IRR based on performance of your investment.
It chooses high cash generating business like fashion ,lifestyle sectors . Revenue of the brands determines the cashflow of investor.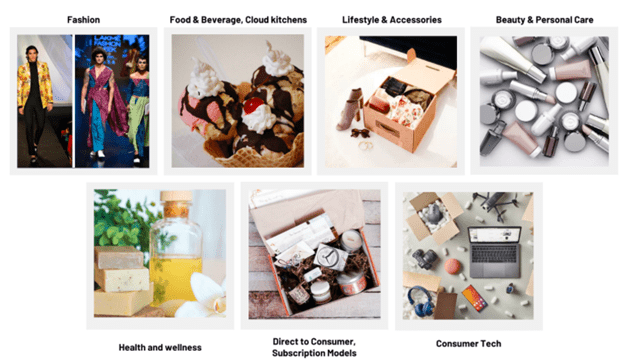 klubworks Business Model
Brands are connected to investors by the Klubworks marketplace. Brands share their revenue with the investors in return for capital.
If a brand needs a 2 lakh amount for 1 year, a cost of capital is chosen .Based on it a multiplier is chosen. For instance, say 1.1X. This is the amount they have to pay back. After that, a revenue sharing percentage is decided .eg 10%.It means 10% of revenue will be shared every month. If the revenue is high investor will receive bulk of investment in few months hence very high IRR
Klubworks Team
Klubworks has a strong team and is well funded .
Klub Works Pvt. Ltd has raised $2 million (approximately Rs 14.18 crore at current exchange rates) in its pre-seed funding round.
The round was led by Sequoia Capital India's startup scale-up programme, Surge, the accelerator said in a statement. In Addition,the firms which invested in Klub in this round include the EMVC Fintech Fund, Better Capital, Tracxn Labs, and 9Unicorns, the fund floated by Mumbai-based startup incubation platform Venture Catalysts.
Klubworks Risk Management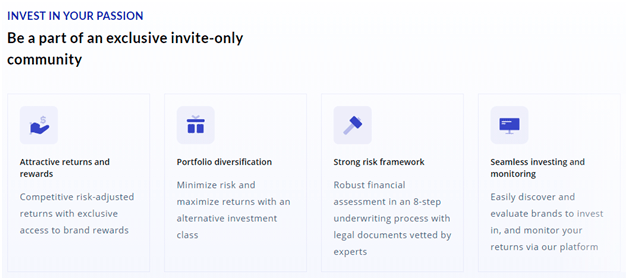 Klubworks follows three aspects of risk management :
Curation of best deals
Ongoing Monitoring of investment
Pledge over inventory of Companies to protect against defaults
Klubworks Investment -My Experience
I had invested in a brand called Tjori . Till date cashflow have on time and as expected. The investment can be broken into 2 parts
Preinvestment analysis
Post Investment Revenue
Let's check this for a live deal on the platform- Wellversed
Pre Investment Analysis
The dashboard provide granular details about the brand ,its financial and return projection
You can check the klub score,ratios and revenue projection. Then you check the deal details.
The expected IRR for the deal is 21-27% based on current revenue.
Revenue share is 4%
Return multiplier is 1.165
Tenor is 1 year.
EXCLUSIVE OFFER: Klub has agreed to allow access to exclusive private deals to Randomdimes subscribers. Join our Telegram channel for free to stay updated about exclusive deals from Klub! CLICK HERE to subscribe.
Post Investment Return Scenario
Let's analyze the post investment return scenario of any investment. Say in normal scenario you are getting 4% of investment monthly.
Similarly, Based on the increase or decrease of brand's revenue your returns can change with minimum amount being 17% (i.e the return multiplier)
How to Invest in klubworks
The minimum investment using this link to register have been reduced to INR 2.5 Lakh.
You need to register and show commitment for the deal. There are certain other benefits like gifts,discounts etc you get for being an investors
Conclusion
in conclusion, Klubworks is an interesting opportunity for people who are looking for higher yield. People who have already invested in other alternative platforms like Finzy , Tradeced ,GrowFix and Grip Invest can look to add this . People should also realize there is an element of risk as the brands are not blue chip companies but growing brands hence people should do proper due dilligence before investing and selecting deals.