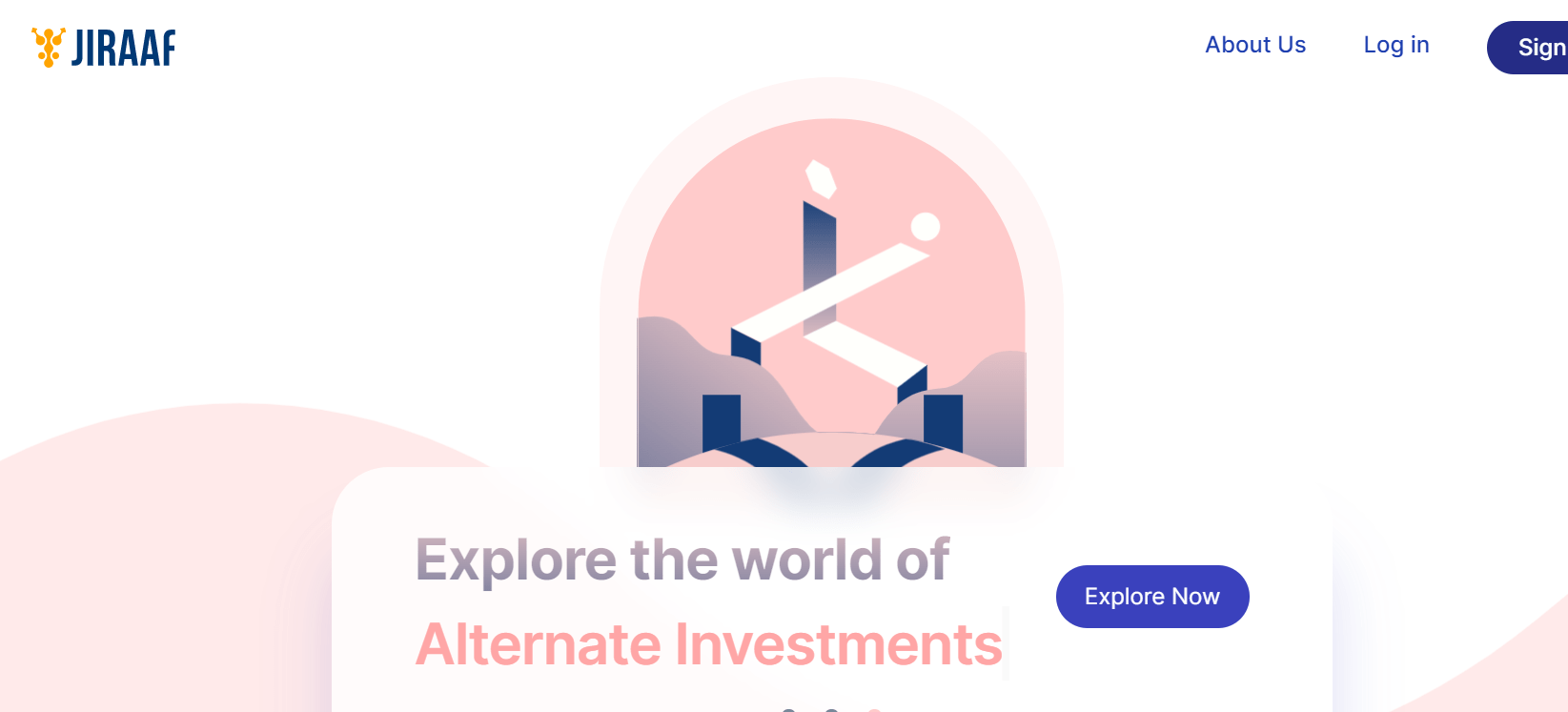 Jiraaf is a new platform for alternative investment in India. What makes this platform different from others is that it lists assets across the yield curve rather than sticking to one kind of deal. In this Jiraaf review, let us know about the platform in detail, various types of products and investment opportunities available, Jiraaf team, and more.
Jiraaf Investment Opportunities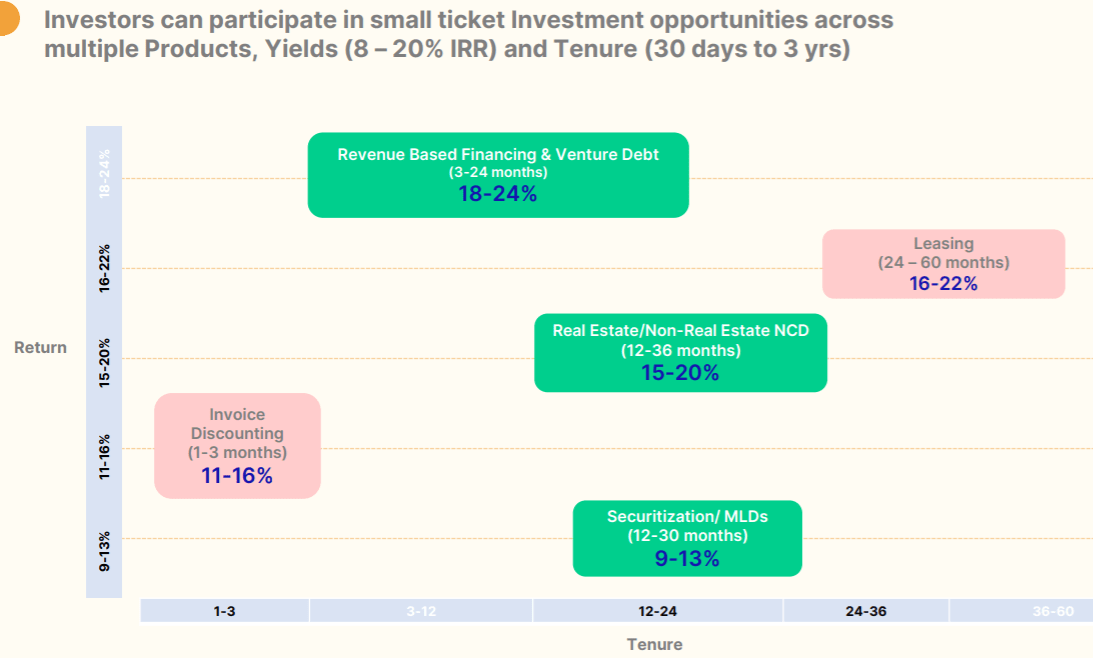 Jiraaf is a new platform for alternative investment in India.  Opportunities which one can expect to invest in through the platform are:
Invoice Discounting
Revenue Based Financing/Venture Debt
Real Estate NCD/Non Real Estate NCD
Securitized MLD
Leasing
Invoice Discounting
Invoice discounting is the practice of using a company's unpaid accounts receivable as collateral for a loan, which is issued by a finance company. This is an extremely short-term form of borrowing
Revenue Based Financing
Revenue-based financing is a way that firms can raise capital by pledging a percentage of future ongoing revenues in exchange for money invested.A portion of revenues will be paid to investors at a pre-established percentage until a certain multiple of the original investment has been repaid.
Real Estate NCD
Real Estate NCDs are Non-Convertible Debentures that provide debt to developers which adds value in the early stages of development. Such structures are used to raise short-term secured loans from investors. The developer in turn ensures a regular flow of income to the investor through monthly/quarterly interest pay-outs.
Securitized MLD
Securitized Covered bonds are debt securities in which issuers transfer collateral backing bonds to a Special Purpose Vehicle (SPV). This allows the collateral to be 'bankruptcy remote' in the event that the issuer goes under. These are issued as MLD for better tax benefit for investors
Leasing
Equipment leasing is a type of financing in which the small business owner rents the equipment rather than purchasing it. Business owners can lease expensive equipment such as machinery, vehicles, computers, and other tools needed to run a business. The equipment is leased for a specific period.
Jiraaf Team
One of the strong features of Jiraaf is that its team has a strong background in deal structuring and risk management, The other USP is that is backed by some of the top founders in various industries. This adds a lot of credibility to the platform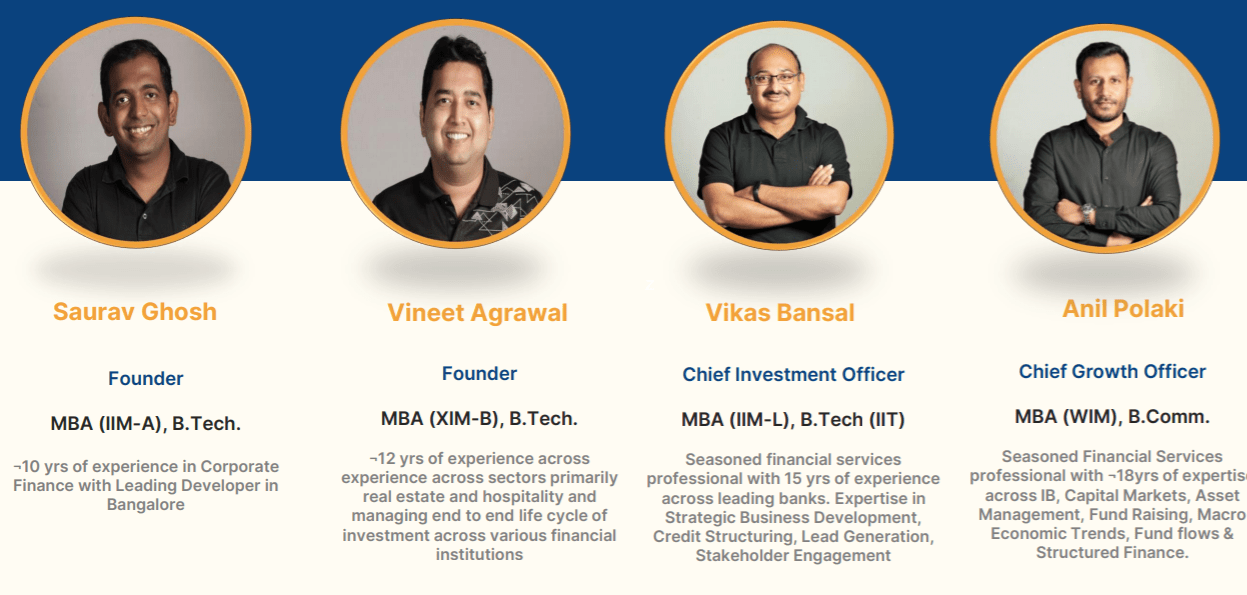 Some of the names who have invested in the firm include cofounder of Pharmeasy and Medlife 
Risk Management
Jiraaf only lists opportunities that pass a thorough internal credit & risk assessment process. It has a Strong focus on post-investment monitoring, audit & compliance by – house asset management team. They have partnered with strong companies for all the support functions.

 Opportunities on Jiraaf
Past opportunities on Jiraaf include invoice discounting and corporate debt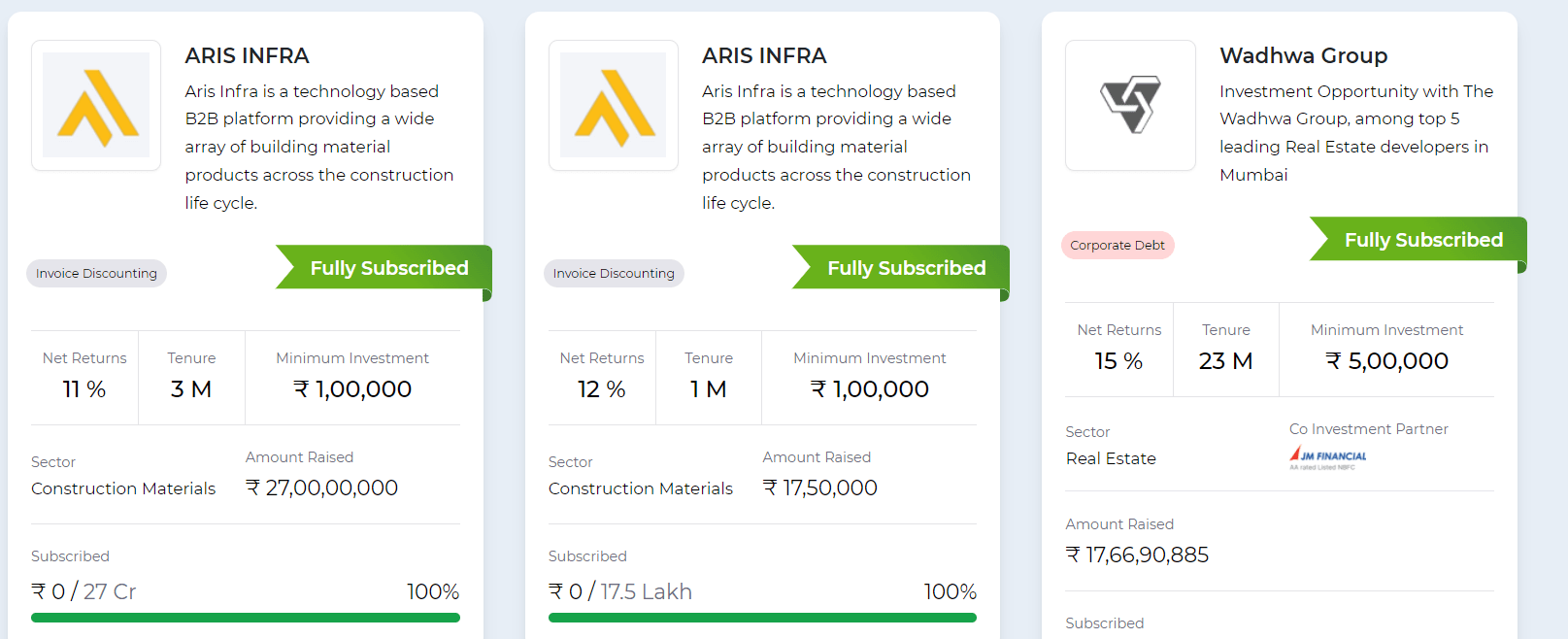 Current Everest Fleet Lease Finance opportunity is live on Jiraaf
Jiraaf vs Grip Invest vs Upcide
There will be many overlapping opportunities for leasing on Gripinvest,Upcide, and Jiraaf. Just by looking at the post-tax IRR might give an incomplete picture. The points to compare similar lease deals are below.
1. Pre- tax return & Post tax return  should be compared .Example for Jiraaf  deal it is 17.5% and 12.4% while pre-tax / post tax return for Grip was 22.2% / 10.5% respectively.
2. Jiraaf is paying a monthly rental of Rs. 2814/-.Compare it with other platforms monthly cashflow
3. Jiraaf has taken the residual value of the car as Rs. 106,800/-  A car that has run commercially for 3 years has a value of ~ Rs. 125,000 thus the residual value of Jiraaf provides a safety margin
4. Deposit from Everest is 4% in Jiraaf deal which is higher than another platform.
5. In case of termination of lease for whatever reason . As per Jiraaf contracts, Everest will have to pay all the Net Present Value of all the lease rentals including the WDV value of the asset along with a penalty.
Jiraaf Alternatives
Jiraaf has alternatives in different types of deals. In leasing, Grip Invest has the most volume and variety. For invoice discounting, Tradecred is the alternative. Corporate debt is one area where currently there are no players in the high debt segment.
How to Register on Jiraaf
You can register on the platform using the below link to avail future benefits and fast access to deals using the below link
Conclusion
This is the Zomato/Swiggy moment for Indian Alternatives as more platforms are going to drive the competition up and they will have to provide the best deals to investors. Jiraaf seems to be an interesting player. If they are able to manage a good deal flow we can expect to have a higher allocation to the platform.
We hope you liked our in-depth Jiraaf review and we hope it will help you make a prudent investment decision. Incase you have already tried their platform, share your experience via comments.