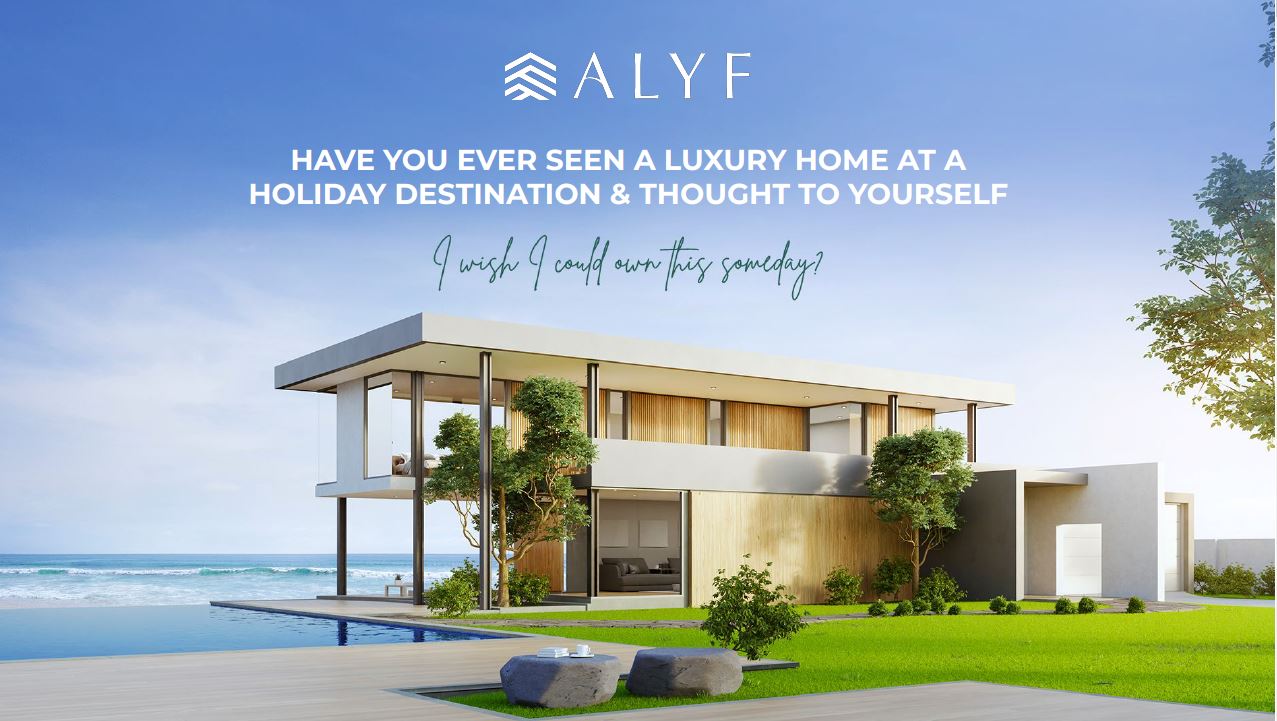 Statistics mention that less than 0.07% of households in India own a second home. This percentage is significantly higher in the western countries. Alyf is a smart home ownership platform that allows you to own a part of a holiday home and earn returns from it too. In this Alyf review, let us explore this asset class in detail.
Why own a holiday home in India?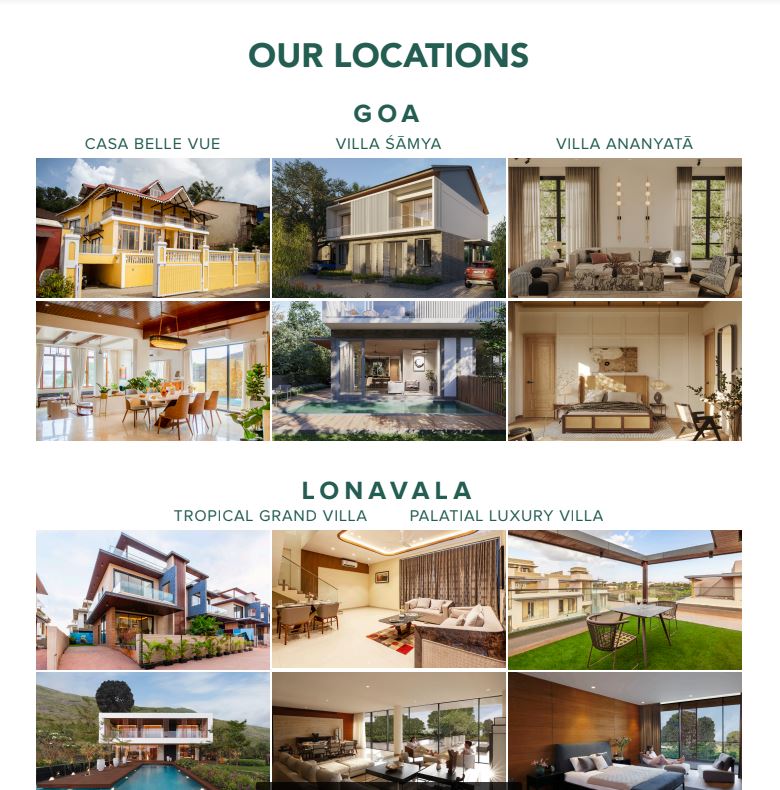 Investing in holiday homes can be a lucrative opportunity for several reasons. Here are some key points to consider:
Rental Income:

Holiday homes can generate decent rental income if it has high occupancy rates. Many tourists and travelers prefer staying in holiday homes or villas, rather than hotels, especially for longer stays or when traveling with a group. By renting out your holiday home, you can earn rental income which will help cover property's expenses and even profits after taking out all expenses.

Price Appreciation:

Just like other real estate investments like land and flats, holiday homes can appreciate in value over time. Popular vacation destinations in India like Goa, Lonavala, Alibaug, etc often experience an increase in property prices due to high demand and limited supply. If you do, your holiday home's value may appreciate, allowing you to sell it at a higher price in the future and make a profit.

Tax benefits:

Investing in a holiday home can provide tax benefits in some cases. These include claiming expenses involved in managing the holiday home, etc. Consult a qualified chartered account to understand the specific benefits in your case.

Portfolio Diversification

: Investing in holiday homes diversifies your investment portfolio beyond regular assets like stocks and bonds. Also, you tend to earn regular rental income from rentals as well as capital appreciation over the long term.
What is Alyf Smart Ownership?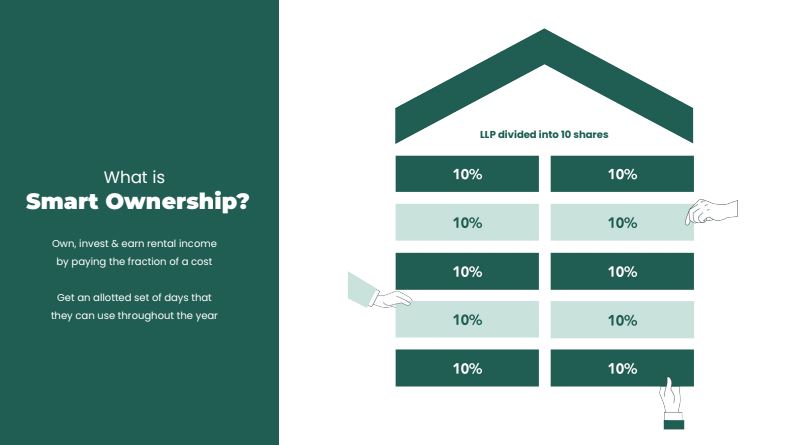 Alyf is India's first Tech-Enabled holiday home platform where you can invest in a holiday home in popular locations like Goa, Lonavala, Alibaug, etc. at 1/10th of the cost and benefit from regular rental income as well as capital gains from the price appreciation. Being one of the part owners of the holiday home, you also get an allocated set of days- during which you can use the holiday home yourself.
How Alyf Smart Home Ownership Works?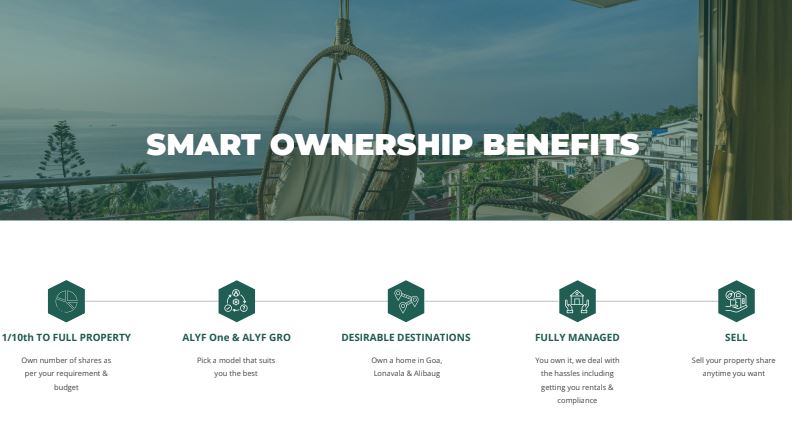 Alyf team identifies holiday homes in popular tourism hotspots like Goa, Lonavala, and Alibaug considering rental income potential as well as capital gains.

A Limited Liability Partnership is formed consisting of up to 10 partners- each of whom owns 1/10th share of the total ownership in that particular holiday home asset. You can own the number of shares as per your requirement & budget.

Start getting regular rental income and capital gains on selling your share when needed. You can even use the property as your own holiday home by staying for a designated number of days in a year there.

Alyf team takes care of operations including property management, hospitality, scheduling, and payments.
How to get access to new deals on Alyf
To get access to new deals on Alyf register using the below link.
Once you go to the homepage, add your details to the form. A representative of ALyf will share details for all upcoming projects with you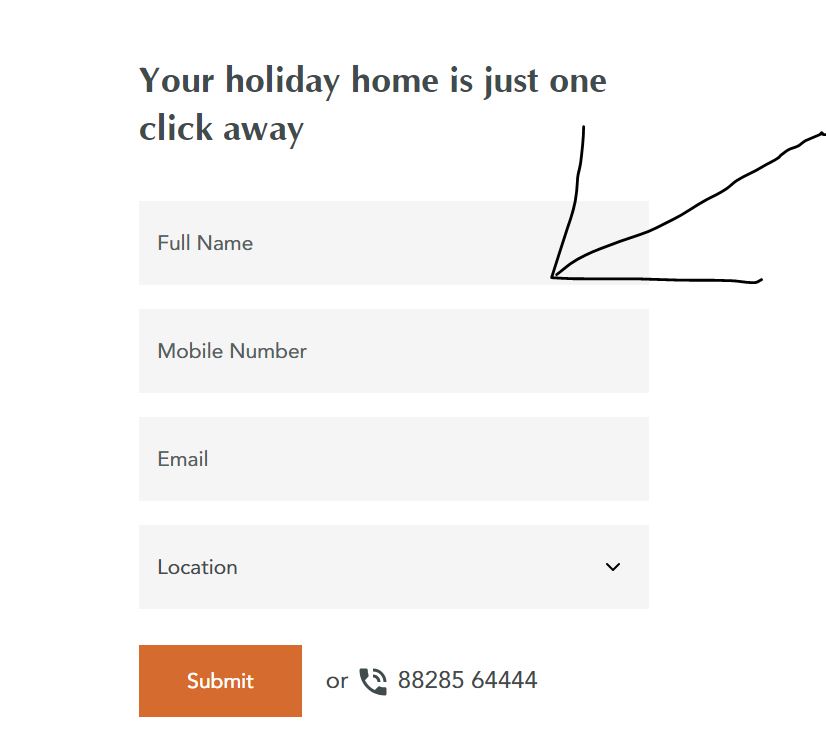 ALYF vs Commercial Real Estate Platforms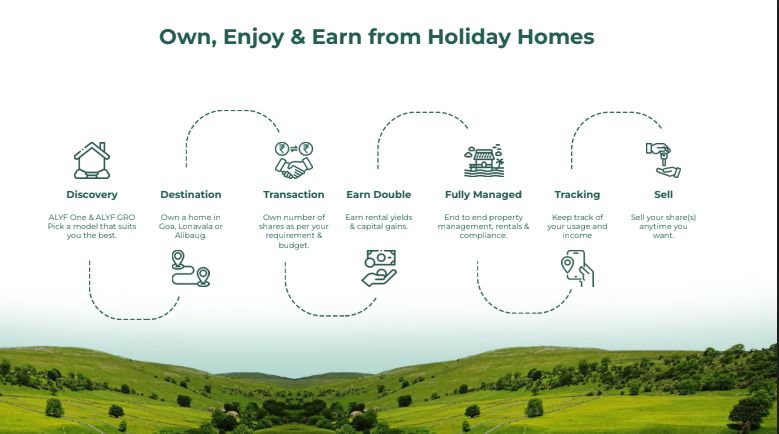 A key feature that makes ALYF attractive compared to other platforms is the exit mechanism. As most CRE platforms have multiple investors and large properties exit can be challenging as compared to ALYF where selling  INR 1 -2 Cr apartments is a very normal process. Investors can even sell the apartment even if the ALYF platform is not there as only 10 people are part of LLP and consensus can be quickly taken.
Pros and Cons of Alyf
Following are the pros and cons of investing in this segment. Please note that the pros and cons might vary depending on individual profiles and requirements. 
Pros
Getting exposure to real estate/hospitality investments with a low minimum.

No hassles of property management, operations, etc.

Pre-vetted properties.

Regular rental income as well as capital gains.
Cons
New model in the Indian ecosystem compared to traditional options.

Might receive tough competition for decent occupancy to get regular rental income.

Getting exits prematurely might be an issue.
Alyf Founders & Team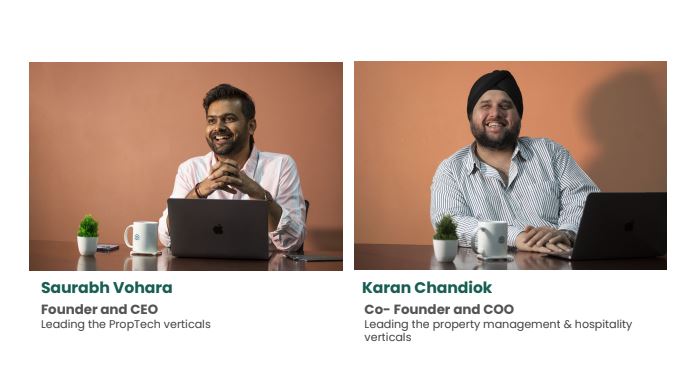 It is founded by Saurabh Vohara and Karan Chandiok. Alyf has a strong team of 60+ people spread across multiple locations.
Saurabh Vohara
Saurabh is the founder and CEO of Alyf. He has had stints with multiple companies in the real estate sector like Nobroker and KGK Infrastructure for 10+ years. He looks after the proptech vertical at Alyf.
Karan Chandiok
Karan is the chief operating officer (COO) and Co-founder of Alyf. He has a work experience of 10+ years in domains like wealth management and he looks after the property management & hospitality verticals at Alyf.
Alyf Funding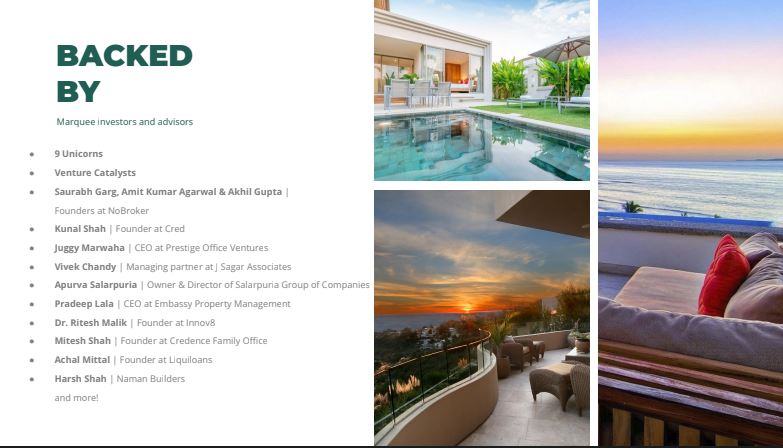 Alyf is backed by several repeated names in the industry. Some of them include 9 Unicorns, Venture Catalysts, Saurabh Garg, Amit Kumar Agarwal & Akhil Gupta- Founders at NoBroker, Kunal Shah of CRED, Juggy Marwaha- CEO, Prestige Office Ventures, Pradeep Lala- CEO, Embassy Property Management, Dr.Ritesh Malik-Founder at Innov8, Mitesh Shah-Founder at Credence Family Office, Achal Mittal- Founder at Liquiloans, Harsh Shah of Naman Builders and many more.
Frequently asked questions on Alyf
#1 What is smart ownership by Alyf?
Smart fractional ownership in real estate refers to a modern approach to property ownership where multiple investors collectively own a property. It allows individuals to invest in high-value properties that may otherwise be financially out of reach for them as sole owners. Alyf is a platform offering this service in India.
#2 Where are Alyf properties located?
Alyf properties are located in popular tourist destinations like Goa, Lonavala & Alibaug. They have mentioned that they'll soon be entering North & South India.
#3 Can I stay on the property for vacation?
You can stay in the property in which you own a share. As per each share, up to 44 days will be allocated to each SmartOwner in a year.
#4 What is the minimum investment required to buy a share in a property at Alyf?
The minimum amount required to buy a share in a property depends on the cost incurred in the property. The minimum amount is not mentioned on their website as such. Since they typically split it into 10 parts and any decent holiday home with a cost upwards of 1 crore, the minimum amount might range in the value of around Rs.10 Lakhs and more. However, they may introduce lower-priced holiday homes in the future resulting in lower prices per share.
#5 What are the general Alyf reviews from investors?
The Alyf reviews online seem to be excellent with many investors rating them very high. People are quite positive in their approach and their Google ratings are on 4.9/5 score at the time of posting the article.
Conclusion
In conclusion, Alyf emerges as an impressive player in the realm of fractional real estate investing platforms. With its innovative approach, and diverse property options at multiple tourism-heavy locations in India, Alyf.in offers investors a convenient and accessible means to participate in real estate ownership. 
By leveraging technology and embracing the concept of shared ownership, Alyf.in opens doors to high-value properties that were once out of reach for many investors. If you have a decent-sized portfolio and looking at entering the real estate domain (without the hassles involved) for rental income & capital appreciation, Alyf seems like a good option.