US Market is a case study in itself. Great Depression-era levels of unemployment. An economy in downward spiral. More than 100,000 dead from a killer virus. Cities in flames amid widespread civil unrest.
And a stock market that marches ever higher.
The recent U.S. market turmoil from the coronavirus pandemic feels like eons ago.
The S&P 500 cratered 34% from its high in mid-February to its trough on March 23, the quickest decline of its kind in history.
Yet stocks rebounded with vigor, despite bleak economic news and protests spreading across the U.S. after the death of George Floyd, a black man, while being subdued by a white police officer.  
The dichotomy between the economy and the stock market could not have been more. The USA market is trading all time high while the Indian market has also been trying to play catch up with it.
To be honest I had suggested people buying equity after March crash but I never expected such a sharp recovery. Though on one hand it makes me happy to see my portfolio soar I am apprehensive that it might not last forever hence will be cautious adding more to my equity portfolio
With these factors in my mind I will cover my monthly portfolio performance:
P2P Portfolio:
Moratorium has been extended another 3 months which means further deferment of my earning. I have calculated for all my major portfolio around 25%-30% loans are in moratorium which means now I get 75% of earning till September which is around 1% a month.
Second part is if out of those 25% if say 20% people default in case of long economic depression I will lose around 5% capital and my net return will fall around 10% which is not bad as I expect Interest earning to rise because after lockdown is over credit demand will go up but most NBFC wont have money to meet this demand hence good opportunity for p2p lending
As of now new loans are few but i think with lockdown getting over we will see lot of new loans in June. I will suggest to stick to prime loans atleast for the next 3 months in I2I ,Finzy and RupeeCircle:
Finzy Prime Loans( Salary around 1 L approx+): Finzy Referral Code(or you can apply the code : MAN635)
I2IFunding education Loan with good salary and owned house I2I Account Referral Link(First Use the link to register then add the Code "discount50@i2i" while paying to get 50% off)
RupeeCircle own house and essential category employment: Rupee Circle
Faircent has also launched Premium Salaried Loans. Will test it and then update next month.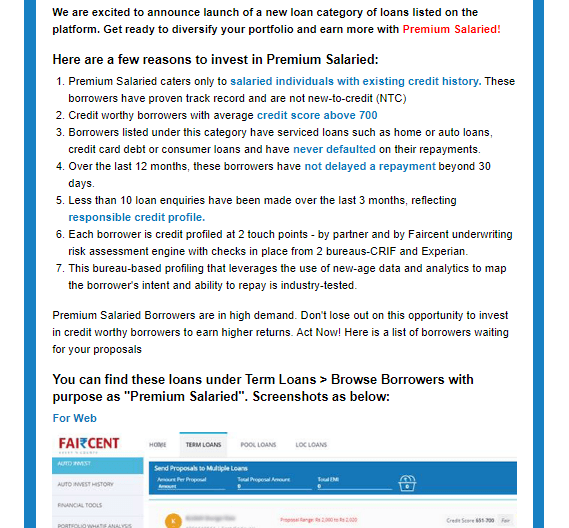 Similarly Finzy has also launched A category loans:Safe if you are ok with 8-9 % yield

Invoice Discounting
As of now I have invested only in Amazon and ITC invoice and would like to keep to similar enterprise only for few months.Net yield is close to 13%.
Equity /REIT:
Well I dont have to talk about this asset class.My Portfolio, mostly the global allocation has sky rocketed. The top holdings of ETF and REIT ETF in my portfolio are 20% up in a month!!
Vanguard Large cap ETF (VTV)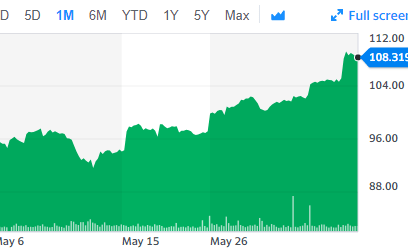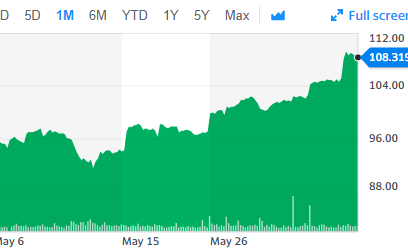 Real Estate ETF (VNQ)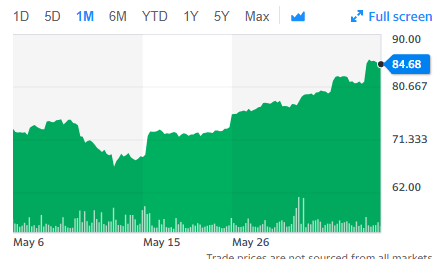 Private Equity ETF(PSP)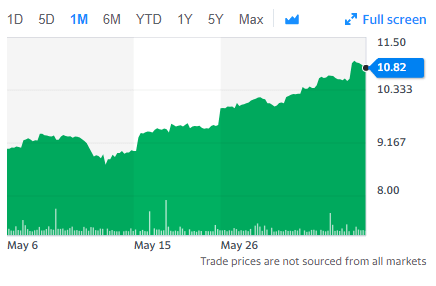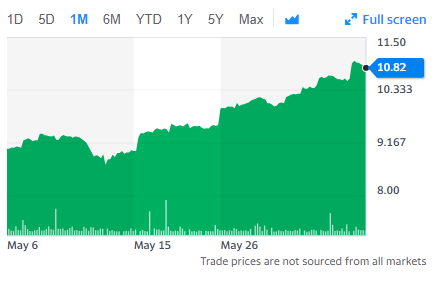 At this point I will tread carefully .People should not fall into Fear of Missing Out but can keep cash in their brokerage amount and maybe buy short term bond and if market crashes then jump on the opportunity
You can buy ETF through Global Investing Platform Stockal and Global Trading Vested 
Debt Investment:
Some of the High Yield Bonds available for short maturity investing to get decent yield are


For smaller investment amount you can consider:

All are profit making entities (Axis made loss this quarter)with decent capital adequacy ratio.Offcourse credit risk is there and people should do due diligence before investing
https://economictimes.indiatimes.com/karur-vysya-bank-ltd/profitandlose/companyid-12258.cms
People can hold these bonds and sell them after few months when yield go down and make profit.Lot of people did that with HDFC when they bought it at 8.2% and now selling at 7.5%.Though for longer term I will suggest only HDFC and SBI for now
https://www.bloombergquint.com/business/karur-vysya-bank-says-financial-position-strong
You can invest through GoldenPi
CryptoLending:
My Crypto lending against collateral portfolio right now is across YouHodler and Celsius Network. I take my earning in celsius token which i swap to USDT on a platform called Liquid and then again put that USDT in celsius to earn more.
You need a Wazirx Crypto Trading  account to convert INR to USDT token
Good part is liquidity is very good,it's a good place to put some amount of emergency fund.
Liquid is a platform to convert various alternate coins to popular crypto: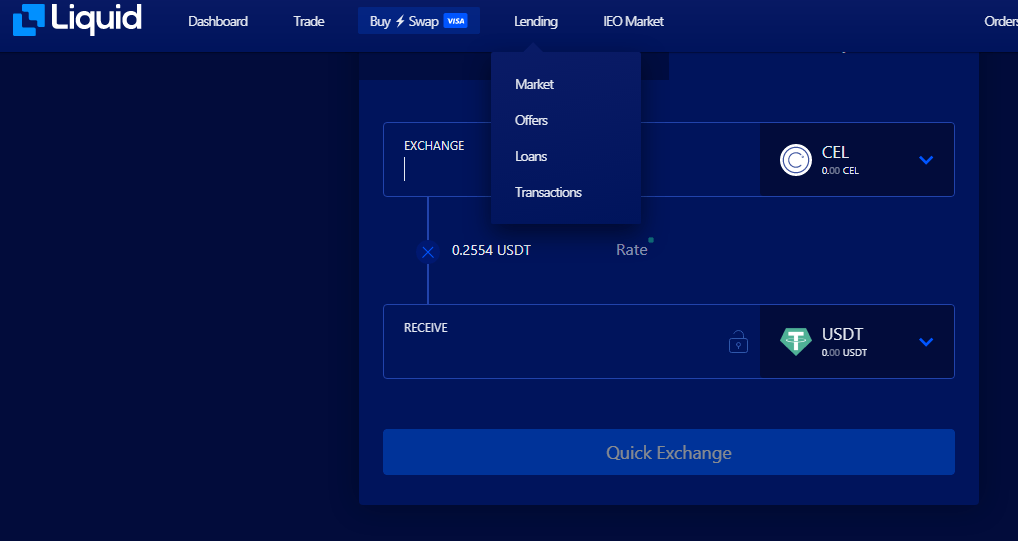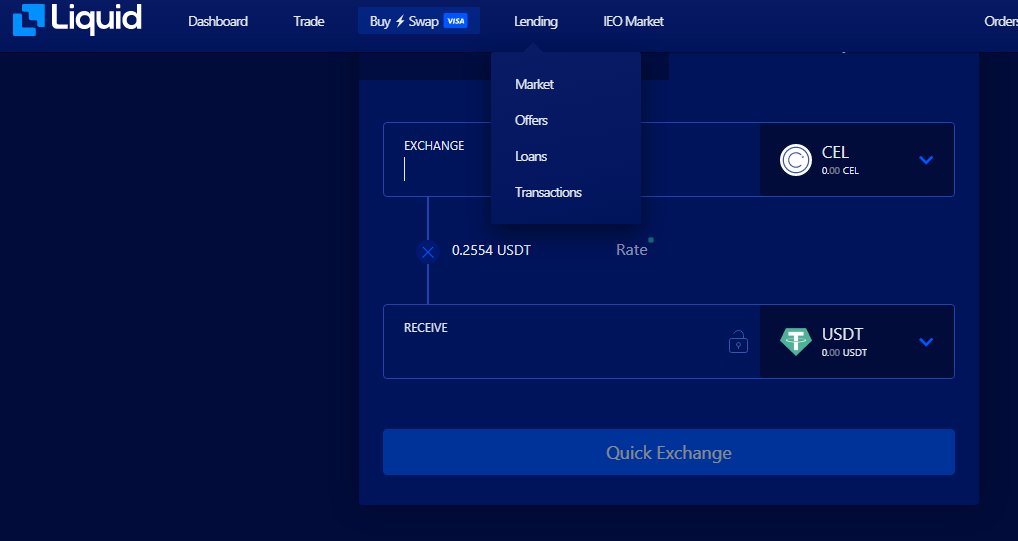 | | | |
| --- | --- | --- |
| Platform  | Return(Annualized in USD) | Liquidity |
| YouHodler | 12% | Daily |
| Celsius Network | 10.50% | Daily |
Here is the simplified Process to earn interest: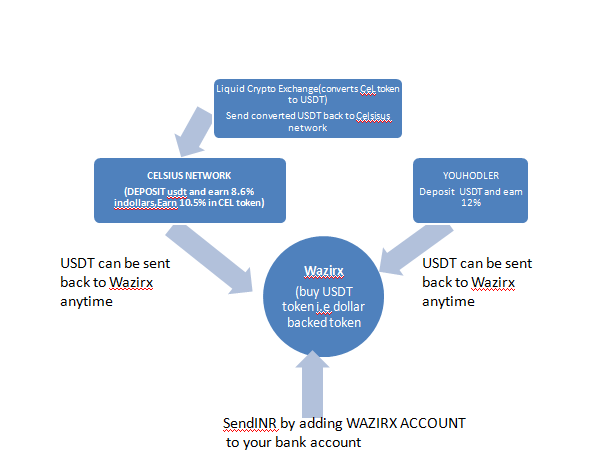 Celsius Network Signup
Wazirx Free Crypto Trading Link
Option Trading : Weekly Option Strategies to be launched from this week
In  few weeks I will also cover fractional investment in global real estate .