I will be covering the top P2P platform month on month performance in terms of returns and defaults.It will be helpful for people to identify  improvement or decline in platform performance and thus make decision based on it.The data has been collected from their website.
4 Platform which I am covering as of now are:
LendenClub
I2I
Faircent
RupeeCircle
Matrix to judge the platform is Risk adjusted Return i.e how much return will an investor get after factoring in the current historical default rate.
LendenClub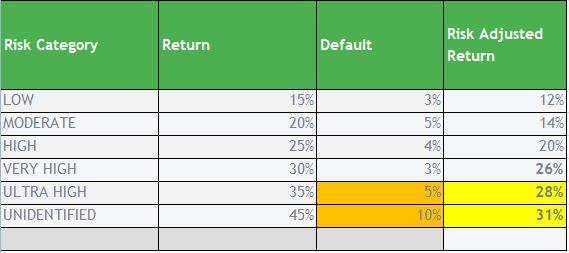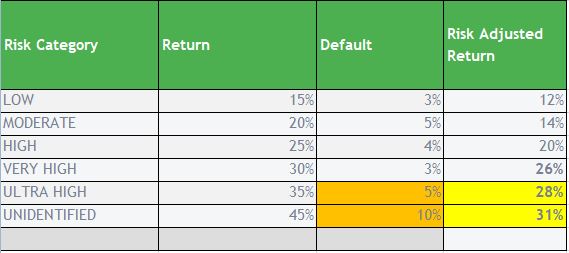 Ultra high and unidentified have been introduced lately .They dint have data past 180 days to calculate default rate.I have assumed 5 and 10% default rate to calculate Risk adjusted Return.
Faircent


The numbers look good but the problem is where other sites have posted default as  90 Days past due EMI,Faircent has used 180 days.This gives a much brighter picture.Considering 90 DPD  the risk adjusted return for most categories will fall close to 15%!
I2IFunding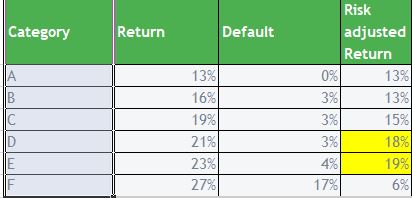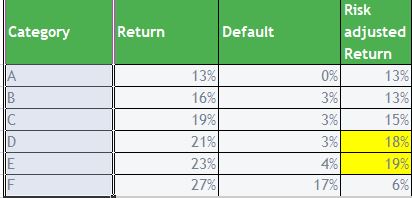 As it is evident I2I has been very good for medium and low risk category but High risk category has not provided good returns.Investor should focus on D category,Government employees or very stable job private employees only.
RupeeCircle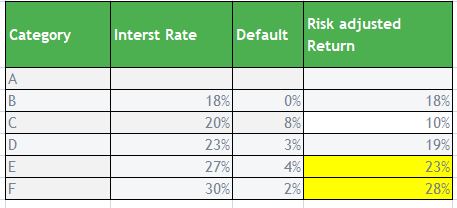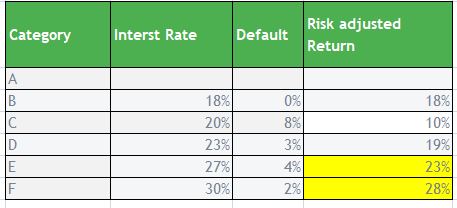 Here again E and F category have been the best.C category shows higher NPA because of lower disbursement.
In my next article I will show how I manage P2P investment like a NBFC. I monitor trends,allocation across platform and EMI timeline to maximise my returns.