In the past few weeks I had covered many Crypto interest account.Some of the top account were:
Major issue for few people was that they were not very conversant with handling crypto transfers to execute these transactions.
Bank of Hodler is the only Crypto Interest platform which allow direct buying of USDT token using INR and then putting it as deposit.The interest rate is quite competitive at 11.6% (in Dollar)
Bank of Hodler is an exciting platform which provides yield on the higher side and also has top grade security by partnering with trusted custodian!
Some of the salient features of the platform are:
You can directly buy crypto using INR and deposit to earn interest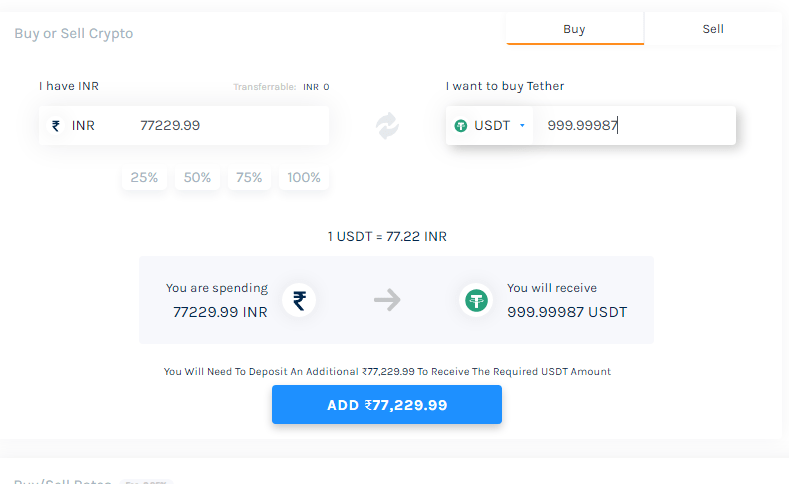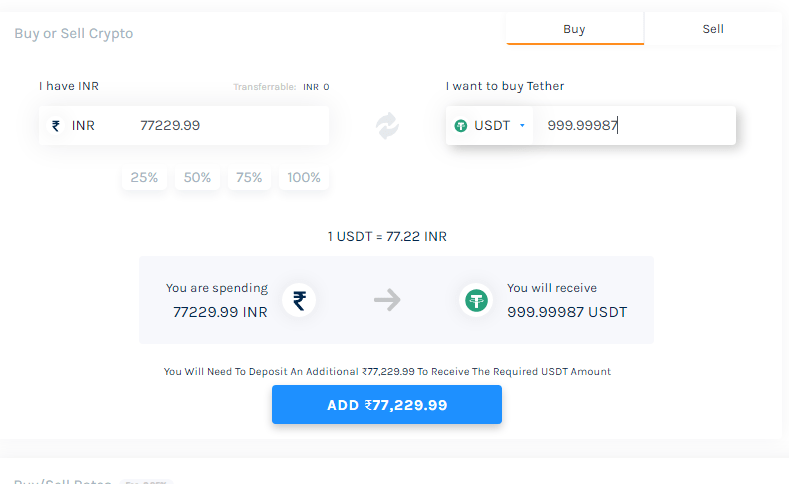 High Interest Rate on USD with instant liquidity option

Trusted Custodian Bitgo with insured crypto


How does it work?
You can choose the amount for which you want to create a deposit after you have bought USDT,which can be done instantly.You can buy USDT or transfer from other account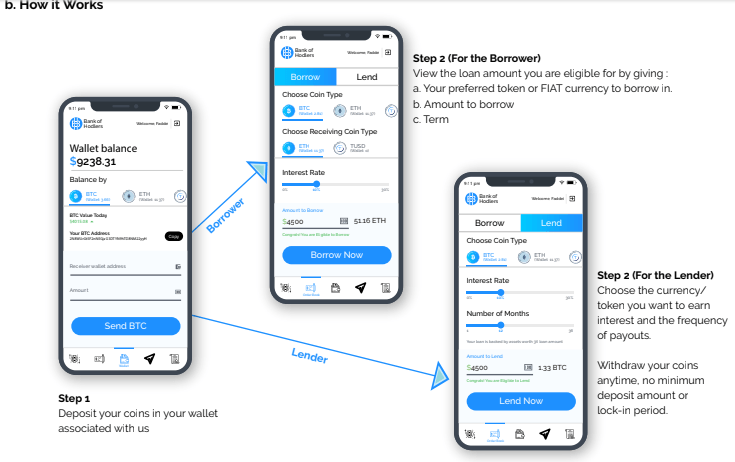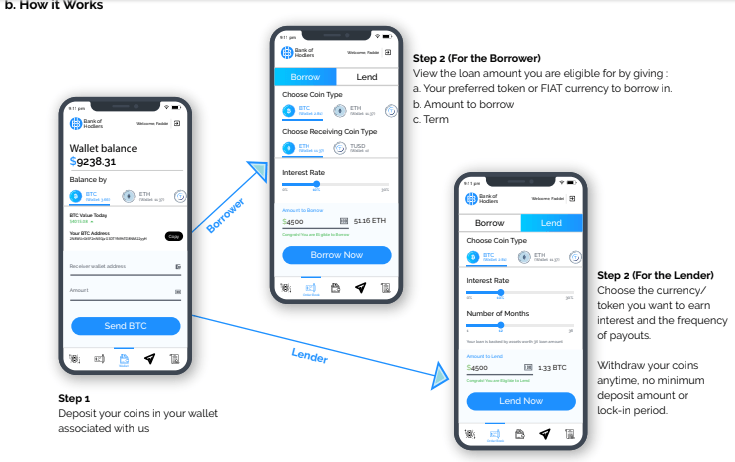 The platform use our deposit to provide loans against crypto as collateral.A user can borrow between 20% and 70% of the deposited coin's value based on factors including the stability of the collateral coin. When a user creates an order for borrowing, the collateral is moved to a cold wallet and the requested token/currency is sent to the wallet/account of the borrower respectively. When a payment is made by the borrower against a loan availed, the collateral is transferred back to the user's hot wallet. If the borrower fails to pay back the loan, the collateral will be liquidated, the loan amount will be transferred to the syndicated pool and the remaining will be sent back to the borrower.
If the crypto drops below a certain level the cryptocurrency is liquidated and the lender receives his/her investment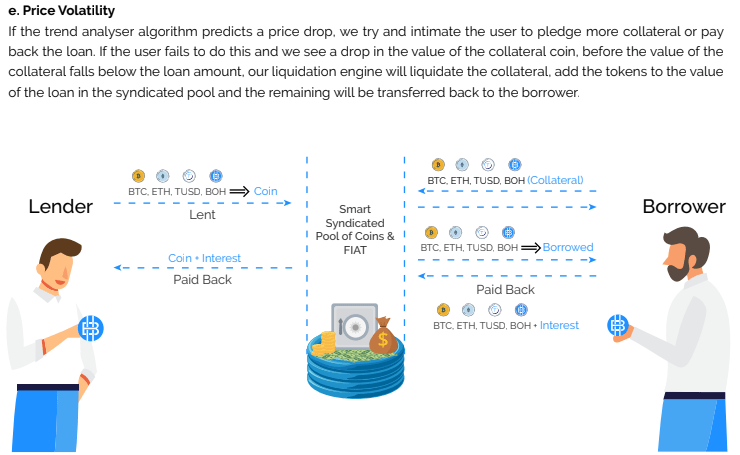 Lending against liquid collateral is somewhat superior to credit assessment based lending as the problem with credit scores is the fact that data is subjective across borders. Due to its subjectivity, it is an unreliable metric. One person in twenty has a bad credit score and most system are not able to capture it. A collateralized system would enable us to give a far better user experience. It would allow us to be objective . The best sort of collateral would be those that can be understood on a dynamic base, where we can understand their volatilities in terms of their Loan to Value (LTV).
You can use the below link to get 10$ bonus after registering and depositing 100$
People should use the platform for further diversification .It's very tempting to put all money in one platform which has the highest yield but it is not advisable.
Important thing in crypto interest account is to diversify across multiple platform to protect us incase of a black swan event.