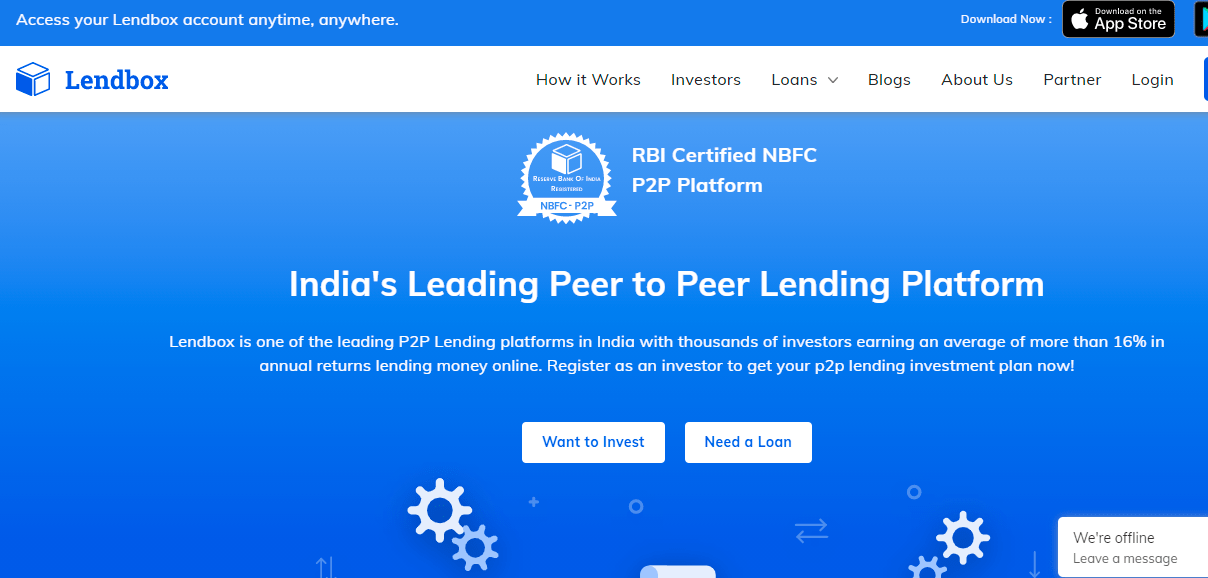 Lendbox has reinvented itself over the past few months and have launched few interesting products. I have tried and tested multiple P2P platforms in the past and the rationale behind adding a new platform was due to the settlement finance offering which is not available in other platforms.
P2P Lending
P2P Lending is an alternate channel for borrowers to avail credit when they really need it and for lenders to earn higher returns on their investments. The P2P Lending platform is providing investors an opportunity to earn higher returns as compared to conventional investments.
Lendbox Introduction
Lendbox is an RBI licensed NBFC – peer-to-peer lending platform in India.It began operations in 2017 and is one of India's largest P2P Lending platforms . Honestly back then I was not very keen due to high Minimum per loan and negative reviews on social media. In the last 1 year platform has revamped itself and come out with some interesting products
Founders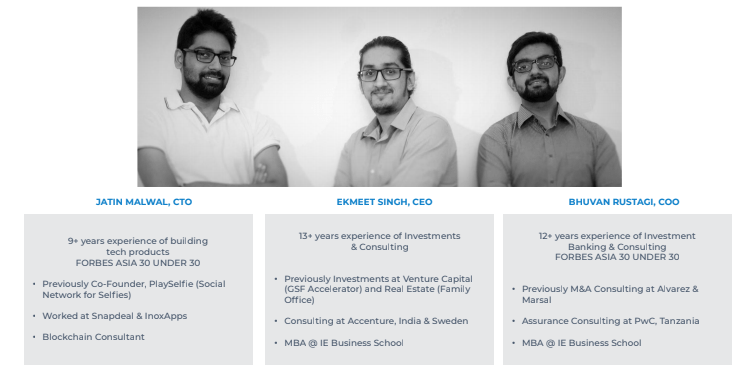 Lendbox Investment Products
Lendbox have partnered with organizations from different industries to offer varied investment products beyond the conventional P2P. The investors and the borrowers have an option to choose among different
risk profiles or all.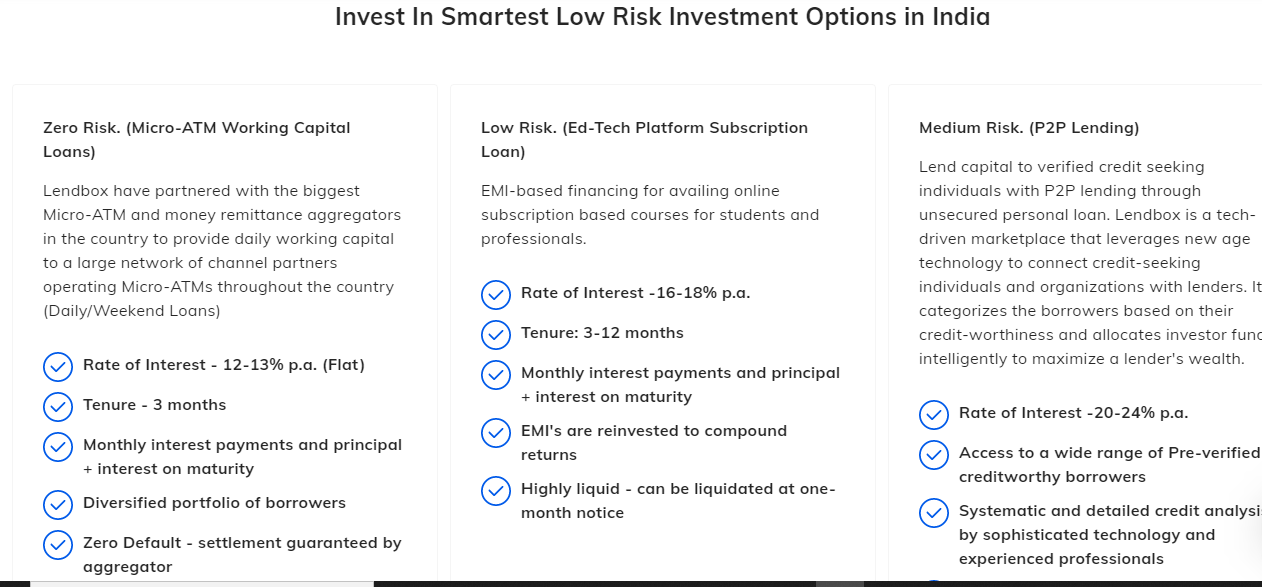 Lendbox has partnered with a few reputed companies to bring low risk investment options for investors. In these companies act as a guarantor to the loans taken by their merchants and channel partners. Annual return of 12% to 20% on this investment option can be expected
My Lendbox Portfolio
I have decided to stick to 2 products in the start .
Micro ATM Settlement
School Loans
Gold Loans
Micro ATM Settlement Finance
Settlement Financing provides daily liquidity to merchants and businesses. It fills a gap for businesses that are waiting for funds to settle on banking transactions (via credit/debit/ATM cards) made the day before.
Mahagram is a tech platform providing Micro-ATM, Android POS, AEPS and other similar services through its channel partners in the rural and semi-urban locations. Lendbox is helping Mahagram provide working capital needs to meet the daily cash flow requirements of these partners. You will be lending against the merchant's receivables from the banks, which means minimal risk of default. Mahagram Payments Private Limited (Lendbox partner) serves as a guarantor to its loans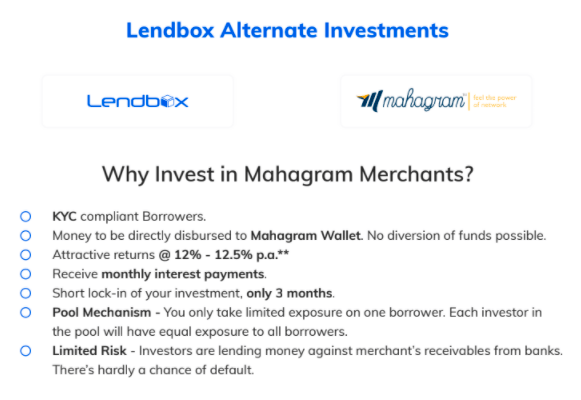 The merchants use AEPS or card machines to authenticate the transaction and give cash upfront to the customers. The gap here is that these merchants receive money from customer's bank on T+1 basis. For example – For transactions done on Monday, the merchant will receive the money from the customer's bank on Tuesday evening. This means that to conduct business during the day on Tuesday, the merchant needs additional capital. Lendbox has partnered with Mahagram to offer the required capital to these merchants in the form of a daily loan. Every day (T) an amount equal to daily transacted amount on merchant's terminal on (T-1) will be given as a loan to the merchants and the repayment is completed the next day (T+1) when Mahagram receives bank settlement on behalf of these merchants.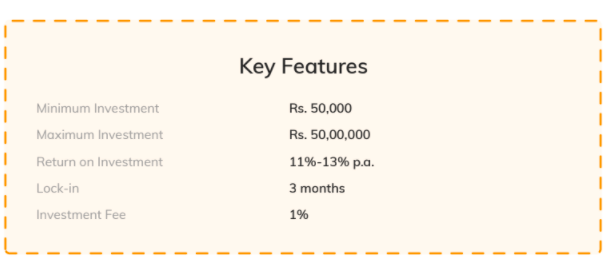 School Loans Product
A new age product designed using Fintech to enable the educational institutions improve their cash flow management all the while increasing its student base along with digital expertise, financial support and legal bandwidth.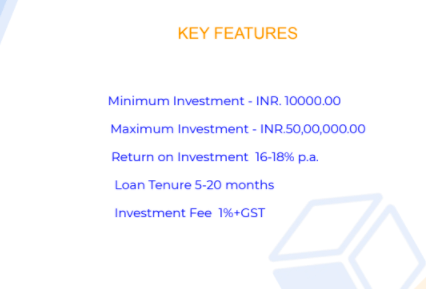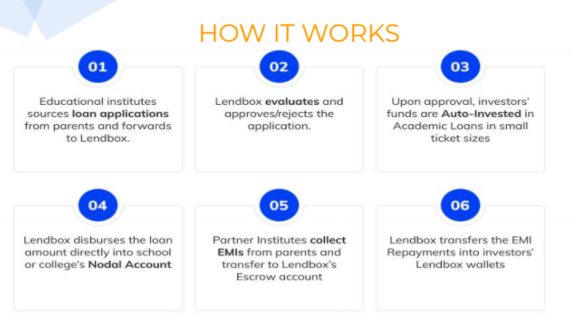 School Loans provide 3 level of additional security over normal P2P loans
School loans are more secured as not paying of EMI can cause termination of student enrollment.
Schools provide guarantee for any delay in Loan
Schools have to provide a Lien marked bank guarantee which Lendbox can execute against any default .The tune of guarantee can be upto 20% which means upto 20% default in one school can be covered hence making it a lower risk product.
Gold Loans
Lendbox Interest only loans: These loans are given via a third party who provides loans against the Gold to borrowers. As per the P2P guidelines, they do not take any collateral from borrowers. Therefore, they work with third party partners on the basis of service agreement. Additionally, As per the agreement loan sourcing and collection are their responsibility and they are legally binding to fulfill their obligations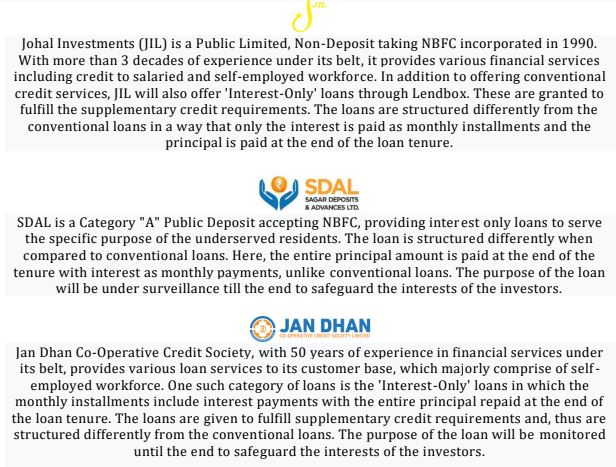 Registering on Lendbox
The Registration process is straight forward, you can use the link of Lendbox (or code 1UOF )to register for free and complete your KYC
Conclusion
I have been investing in higher yield products on other P2P and alternate investment platform like Rupee Circle code- PIND145 ( free),I2IFunding,FINZY ,Klubworks, Tradeced ,GrowFix and Grip Invest . I intend to use Lendbox platform for low risk product and will target a yield of 12-14% annually. Monthly performance will be published in future posts.