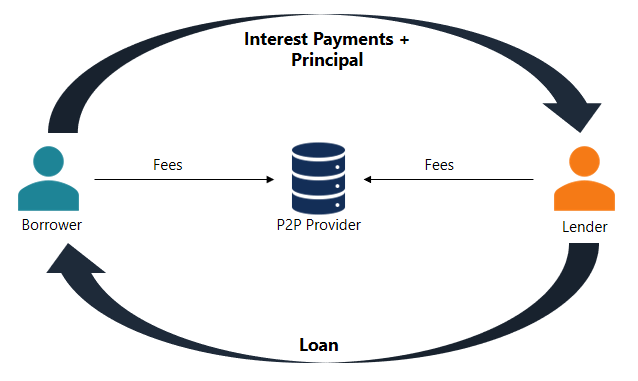 Peer-to-peer lending is a financial instrument that enables individuals to access credit directly from other individuals without the need of an intermediary, in our case, a bank or a financial institution. Although an old concept, P2P lending has been gaining popularity over the past decade.
Further, several p2p lending platforms in India have emerged, leaving the lenders and borrowers confused in choosing the right platform. In this article, we shall explore the top 10 P2P lending India platforms. We will also touch base on the best P2P lending platform in India. Here's a look at the top 10 P2P lending platforms in India.
1. Liquiloans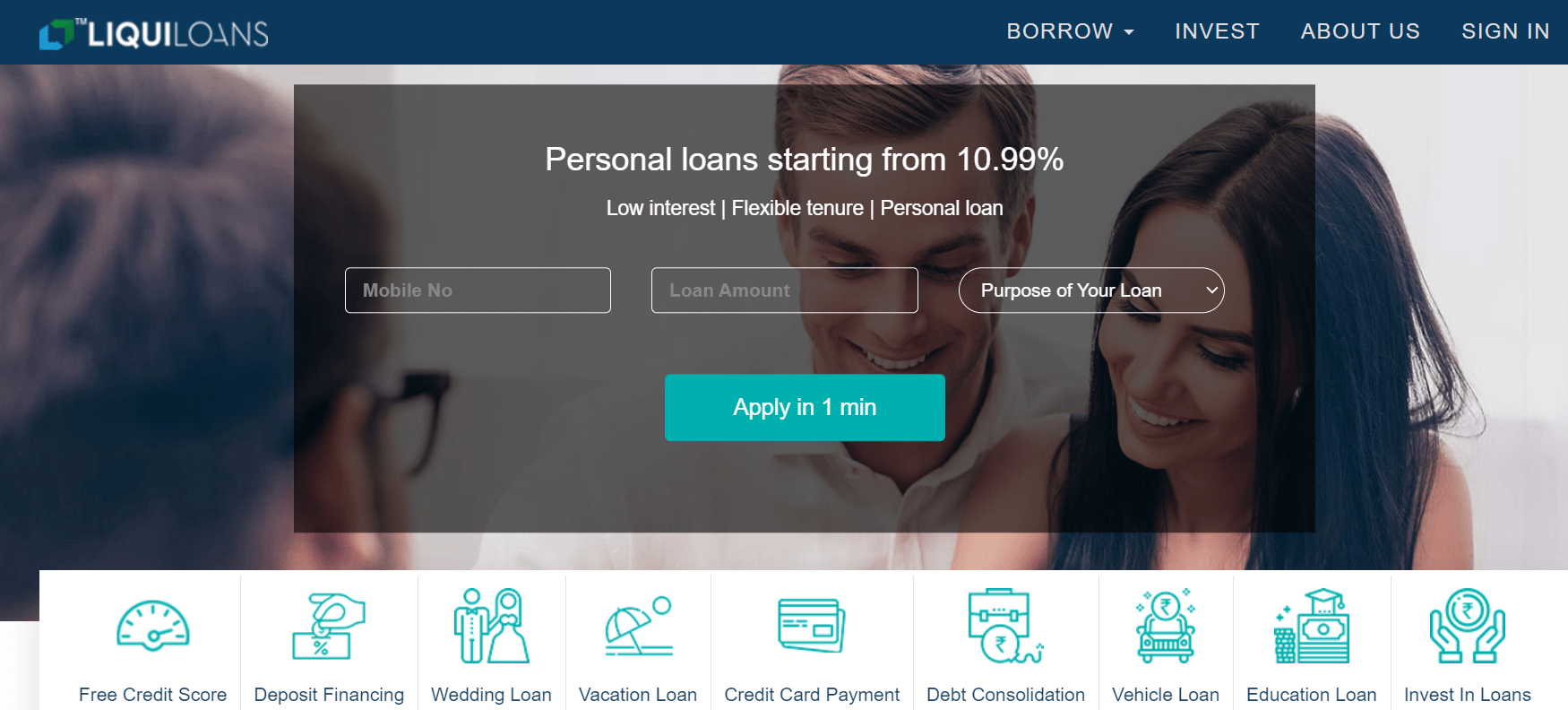 Liquiloans is one of the prominent P2P lending platforms in India, founded by Achal Mittal and Gautam Adukia who is also credited to have previously co-founded a successful rental platform 'Rentomojo'. Liquiloans deploy technology to match up the borrowers with the right set of lenders in the P2P lending India market. LiquiLoans is currently accepting a maximum of INR 50 lakhs. The platform claims that the lenders can expect a net pre-tax yield in the range of 8 to 11% XIRR on the net invested amount.
Liquiloans has had a successful track record among the P2P lending India user base. The platform has registered a 100% success rate by generating the expected returns for its investors. Besides, an individual with INR 50,000 in capital can invest, considering the low-risk ratio of the product. Further, the company has recorded very low rates of non-performing assets, hence offering a secured avenue for investors.
Read detailed Liquiloans Review here- Liquiloans Review
Verdict – Positive 
2. LendBox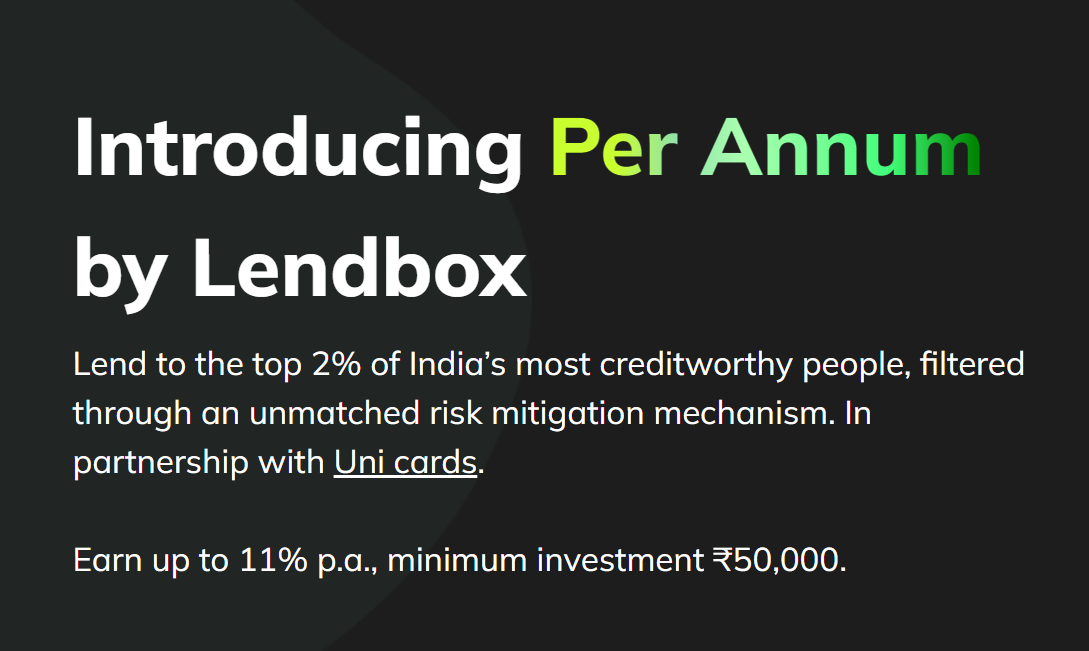 LendBox is a leading P2P lending India-based platform. It is an RBI-certified NBFC-p2p that boasts around 2,00,000 registered borrowers and 20,000 registered investors. Counted among the prominent P2P lending platforms in India, LendBox has recorded an average return on investment of 24%.
LendBox's flagship product Per Annum is among the most sought-after in the P2P lending India market. Per Annum enables lending to the top 2% of the creditworthy people of the country. Besides, LendBox sources the borrowers from tier 1 partners like UNI cards. These partners happen to be top-order credit risk managers that cater to the groups that possess unblemished repayment histories. The platform will continue to operate with a blend of investment products that offer returns with varying degrees of risk.
Read detailed Liquiloans Review here- Lendbox
Verdict – Positive 
3. IndiaP2P

IndiaP2P is another leading P2P platform in the country that specializes in direct investment into retail loans without any middleman. The investments are spread across diversified loans to reduce risk without compromising on returns. Besides, all transactions are made via RBI-mandated bank escrows and hence ensure secure transactions. Further, the investments are not subjected to volatility due to the non-market linked nature of the financial instrument. The platform has a unique proposition that it caters to women borrower who is generally better borrower than males and secondly it disburse loans through physical branches.
The monthly income plan offers up to a 16% interest rate per annum. Besides, the growth plan offers up to 18% returns per annum. Moreover, the monthly interest and principal repayments are reinvested to earn compounding returns. Further, IndiaP2P avoids listing extremely high-risk borrowers despite their willingness to pay higher interest rates.
Read detailed Liquiloans Review here-IndiaP2P
Verdict – Positive 
4. Finzy
Finzy is included among the best P2P lending platform in India. It connects the investors digitally to hand-picked borrowers with the aim of providing risk optimized returns. These returns are as high as 2.5 times the interest that one can earn from a bank fixed deposit account.
Finzy takes into account as many as 130 parameters to ensure that the investor gets access to prime borrowers. Based on the company's credit algorithm, borrowers are rated from A+1 (low risk) to C6 (high risk). The higher risk would mean high expected returns. Further, the platform ensures that your investments get you monthly returns by diversifying your capital into multiple loans to mitigate risk. Expected Returns are close to 15%.
Read detailed Liquiloans Review here-Finzy
Verdict – Positive 
5. i2iFunding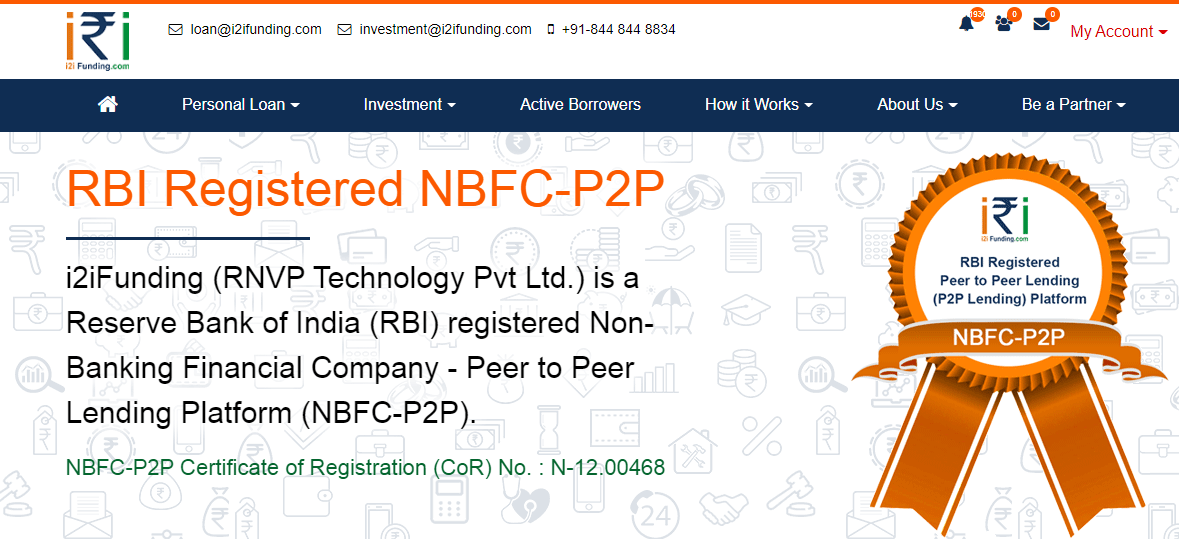 i2iFunding is an RBI-registered NBFC P2P lending India-based platform. It provides an alternative investment option to investors while also providing affordable loans to borrowers. For investors, the organization claims to offer its investors high returns pegged at up to 36%. It specializes in urban clap partnered loans and group loans too.
i2iFunding undertakes a thorough evaluation of the credit risk of every loan project. Once done, it assigns the risk category while also recommending an interest rate for that project. This ensures that the borrowers and investors have a benchmark interest rate. Besides, this process also helps in ensuring that the investors get an opportunity to earn higher risk-adjusted returns.
Read detailed Liquiloans Review here- i2iFunding (discount50@i2i"  for discount)
Verdict – Positive 
6. RupeeCircle
RupeeCircle is another P2P platform that's operational in India. However, my experience while investing in RupeeCircle was not enriching, to say the least. Although the organization claims that the average return per annum is pegged at 25%, that wasn't the case with me.
In fact, I suffered losses on my investment capital. All this despite the fact that the P2P platform claims to have a 1.07% loss rate only. Hence, I would not recommend the readers invest their hard-earned money through RupeeCircle.
Verdict – Negative
7. LendenClub
LendenClub is another P2P lending India-based platform that claims to be one of the best in the market. Interestingly, the offerings by the platform are generic in nature and do not have any innovative products per se.
Moreover, my personal experience with LendenClub was nothing short of underwhelming. The platform itself claims to offer an estimated 12% rate of return per annum. This is very low when compared to other platforms such as LendBox and i2iFunding which claim to offer 24% and 36% respectively.
Verdict – Negative
8. FinancePeer
FinancePeer, a P2P platform, is again not a marketplace I would prefer to invest in. The P2P platform claims to offer a 37% return on investment per annum. However, the return for my investments was pegged at 20% only.
Moreover, the tenure lasts less than 12 months. This platform is hence ideal for investors who are keen on short-term low-risk options. Due to the high default rate, I had to discontinue my investments in FinancePeer.
Verdict – Negative
9. Faircent
Considered among the oldest P2P lending India platforms, Faircent was the first P2P platform to get a certificate of registration from the RBI. The organization claims to provide a return on investment of about 16% per annum.
Using the platform's auto-invest feature, investors can start with a bare minimum investment of INR 500 only, depending on their investment approach selected. As per the website, the borrowers are registered for a loan tenure of up to 36 months. The investor is free to choose the borrower according to the loan period that suits you.
Read detailed Liquiloans Review here- Faircent
Verdict – Positive
10. OMLP2P
Investors can invest their hard-earned money by lending it to borrowers on the OMLP2P platform. The platform claims to offer interest rates of up to 36% after mutual negotiations for a duration lasting between 12 to 36 months. For conservative lenders, the platform offers the option of selecting portfolios of very low to low risk and medium risk.
Verdict – Neutral
P2P Lending Alternatives
Alternative Investments in India is growing rapidly. There are few platforms in India that offer different types of alternative investment options. Some of the alternatives are as follows:
Grip Invest is a platform that lists equipment leasing, inventory-based financing, and commercial real estate investing deals on it. It has a constant flow of new deals and has been one of the pioneers in this space in India. The minimum amount to invest is Rs.10000 and you can get an average IRR of 12-15%+ depending on which deals you invest in.
This is a new but fast-growing alternative investment opportunity listing platform backed by Sequoia and other popular angel investors. Apart from invoice discounting, corporate debt, and other instruments, it also has equipment lease-based investment options on its platform. The minimum investment is slightly higher at Rs.100000 per deal but might vary depending on deals.
Leafround lets you invest in assets that are then leased to Enterprises. They have multiple opportunities available to invest on the platform. The minimum investment is Rs.10000 and you can expect 20-25%  IRR
Conclusion
There is an abundance of P2P platforms in India. But picking the right platform will go a long way in yielding the best results for your capital. Hence, one should undertake a thorough check of the platforms they plan to invest in before taking any step forward.