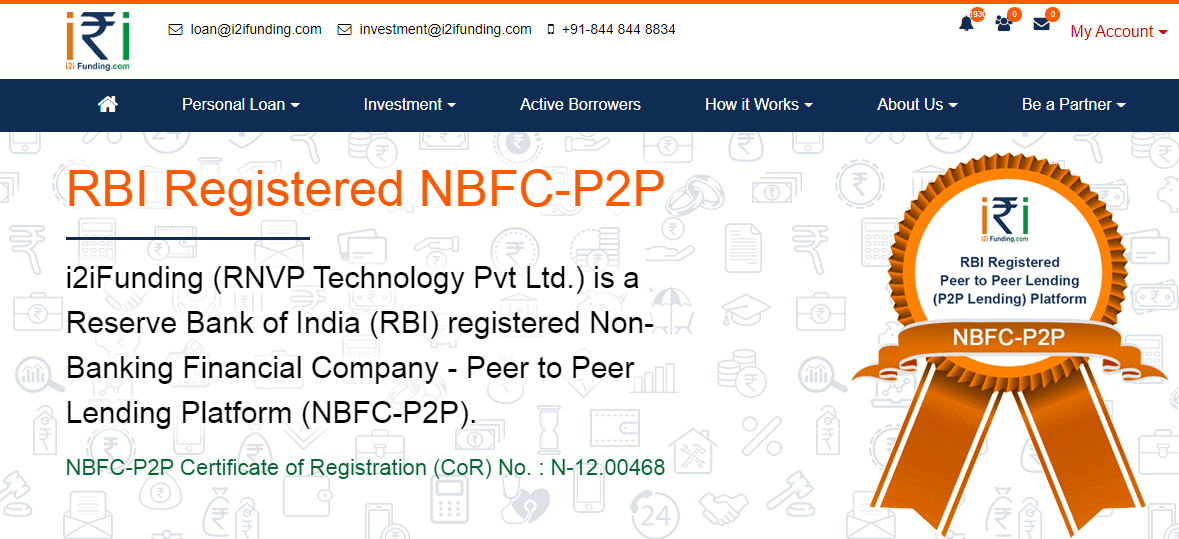 I have been investing in i2ifunding for P2P Lending for more than 3 years now
My P2P portfolio was mainly concentrated in 3 platforms
Apart from Rupee Circle(free code PIND145 ) the other 2 platform which had provided stable yields in the past were :
To know about their Fees and Type of Loans check out this post
I had covered covid impact on RupeeCircle in my earlier post and covering I2IFunding in this.
Covid 19 was quite a spoilsport for P2P Lending. Some type of borrowers suffered more than others which can be observed through the delay pattern. Finzy , Tradeced ,GrowFix and Grip Invest are some alternate Investment options to diversify
I2IFunding :Performance before Covid
I have been investing in I2IFunding since 2017.The average yield of my investment were around 20% . After factoring in the fees and NPA ,my portfolio was giving me close to 15.1% till Feb 2020.
The NPA was at 4.07% level on a conservative basis.

Covid 19 Impact on P2P Lending i2ifunding
My Portfolio allocation before Covid 19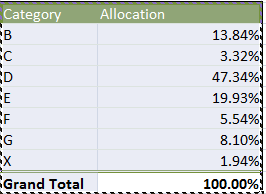 Moratorium Impact on P2P i2ifunding
During the Moratorium period there was no cashflow . Almost 50% of my book was in moratorium.
Which loans suffered the most for i2ifunding P2P?
E category business loans
F Category Loans
Present Condition of Delay:


Loans in D category did well. It can be observed that E and F category suffered the most .
One reason for this is also that I had invested in D category a lot earlier hence had more successfully closed loans.
Latest Dashboard(Actual) for i2ifunding


I have accumulated decent interest income investing for 3 years .I was generating a yield of 20% + each year till Covid.
Now the current loan in Delay is 24% of book due to moratorium ( post covid).
Even if I choose to write off the complete delayed loans I will end up making 9.74% Yield
On a more optimistic scenario I shall get almost 50% of my delayed loans and my net yield will be around 12-13%
I have earned almost 50% of my principal in cumulative interest till date.
Going Forward for P2P i2ifunding
As the normalcy is getting back into P2P lending some the borrowers which I will be targeting in the future will be :
ERickshaw and other asset backed loans: The company provides an additional level of security. The asset purchased using this loan is pledged in the name of company
2. Loans in partnership with Co-operative Banks: These are shorter term loans in partnership with Co-operative bank. Also ,these bank provide guarantee for these loans which is better than unsecured loans


3. Loans against Invoice: In this category fruit farmers will take the loans based on the pending invoice issued to fruit purchasing company .I specifically invest in repeat borrowers.
4. Group Loans: Group loans have benefit of cross guarantee and is quite beneficial as it creates additional diversification and credit enhancement
Other factors like parental house, low EMI to salary ratio, good credit score needs to be factored in each loan.
Conclusion
i2ifunding (use Code "discount50@i2i" ) is the platform to target mid level yields (13-15%) after factoring in NPA while I choose RupeeCircle for 20% yield and FINZY for 12% yield. Hence, these can be used in combination to achieve 14-15% yield .