My Finzy portfolio has been different from I2IFunding (Code "discount50@i2i" ) and Rupee Circle in terms of the creditworthiness of the borrowers. While RupeeCircle had mostly high yield lower creditworthy loans FINZY has a good chunk of prime loans in its offering
In good times and economic boom phases, low credit investment provides higher rewards as defaults are low while in tough conditions platforms with high-quality borrowers do much better.
Finzy Background
I had started investment in FINZY  in 2019 after receiving favorable reviews from many of the blog readers. The fees are also quite low compared to other platforms which is a positive.
To test the platform I started with INR 50 K the minimum requirement for Finzy.
Finzy has a model where you can create a portfolio of 5 loans, so I created 10 portfolios of 5 loans with INR 1000 in each loan. Idea was to be as granular as possible. 
You can read my detailed Finzy Review to know more about the platform.
Type of Borrowers on Finzy
Finzy has its own proprietary credit model. Based on multiple inputs, they use the proprietary credit algorithm. Linked to each level of rating is a rate of interest. Finzy rating ranges from A+1 to C6, with A+1 being most creditworthy and C6 being the riskiest credit rating.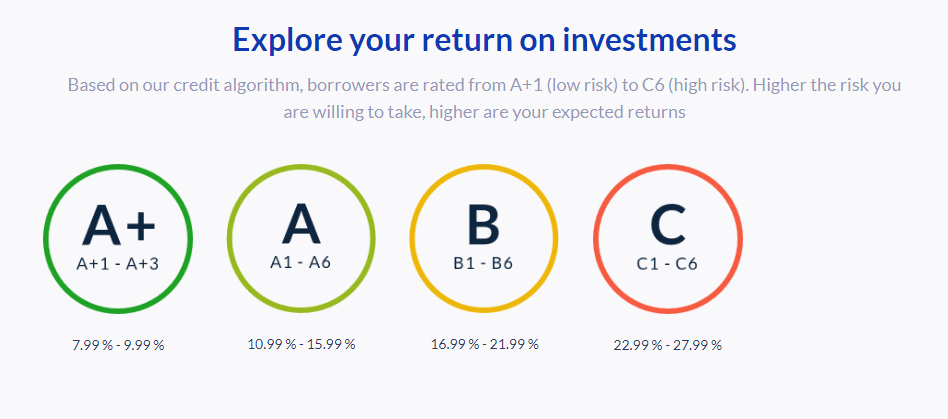 I had invested in A3- B6 category while totally avoiding C category. The average yield was close to 18%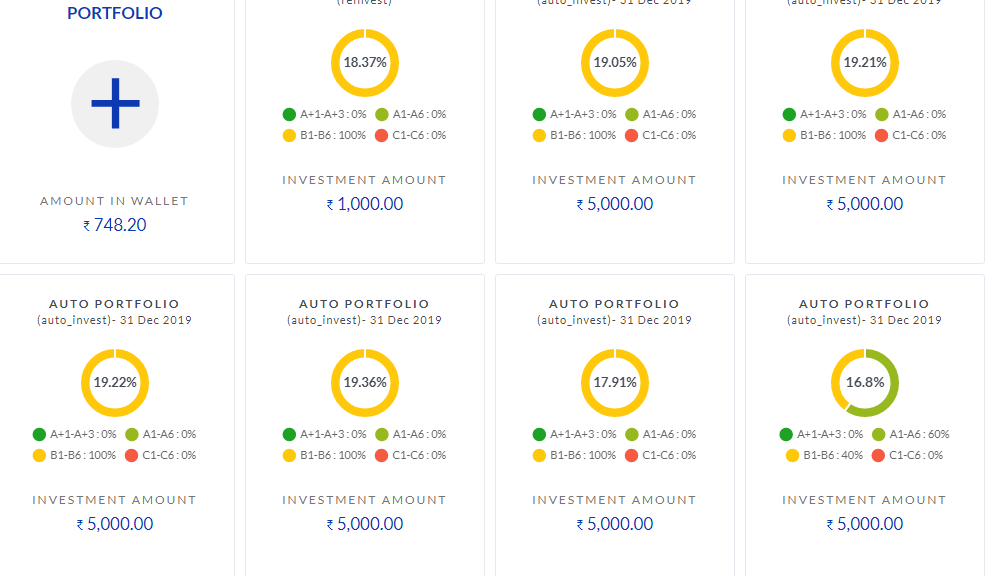 Finzy Review: Performance before Covid
The average yield of my investment was around 17.5%. After factoring in the fees and NPA, my portfolio was giving me close to 17% till Feb 2020. The NPA was at 0% till February.

Covid 19 Impact
My Portfolio allocation before Covid 19
A1 to A6 – 30%
B1 to B6 – 70%
Salaried Borrower 75%
Business Owner -25%
Total Yield -17.5%
NPA – 0%
Moratorium Impact
During the moratorium period, there was a significant impact on cash flow. Almost 35% of my book was in the moratorium.
Latest Dashboard(Actual)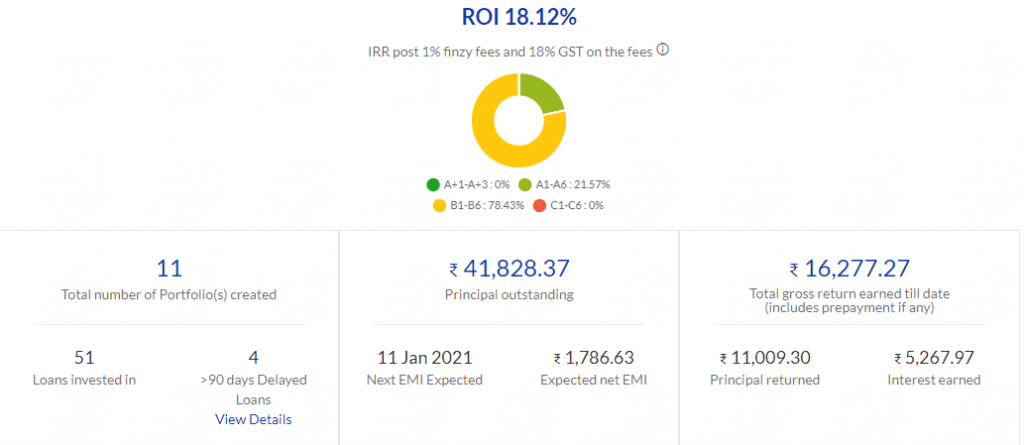 As of now, there are 4 loans with more than 90 days of delay which is just over 1%. A few loans would be still in the moratorium. Even if I consider a 5% NPA I will be earning 13% net yield.
Going Forward Finzy P2P
Finzy has done much better than other P2P platforms during the covid phase. People can target a 50% allocation to A1-A1 Category and the rest in B1-B6 Category. Target yield of 15-16% is healthy with an expected NPA of 1-2%
Conclusion
Considering the good performance of Finzy during Covid and ensuing lockdown it can be a good addition to the alternate investment portfolio considering equity markets is overbought while conventional debt is giving sub 6% yield.