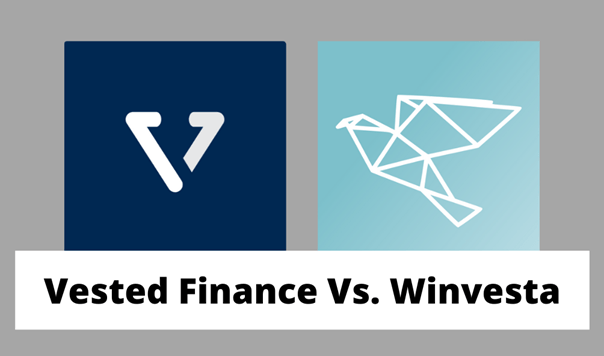 A big factor that has made global investment attractive is the sheer outperformance seen in the recent past. S&P 500 has outperformed the Indian market considerably. If we factor in the Currency depreciation that will make the difference quite glaring!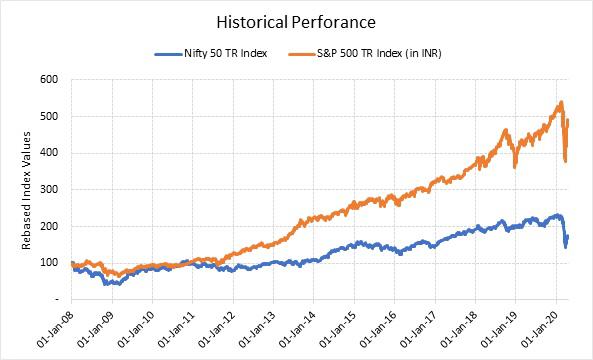 I have already covered performance of both markets in my previous post.
Global  Investment Options?
There are two ways in which Indian investors can invest in US markets. One is via direct investment and the other is indirect investments. In other words, Direct investments simply mean investing in US stock directly by opening a trading account with a domestic or foreign broker such  .Indirect investments are done via Mutual Funds, Exchange Traded Funds (ETFs).
Which Global Investment Platform to choose ?
The biggest deterrent for investing outside India is the foreign transaction charges and FX rates charged by banks  . For instance, If you are converting Rs 1 lakh to its equivalent amount in the US dollars, the bank may charge a spread of  2-4 per cent which translates to Rs 2,000-4000. Let's assume the bank charges a commission of Rs 1000 for transferring Rs 1 lakh, you would also incur GST on the commission. It comes to around Rs 1180.
The Spread is agnostic of the amount and over a period of 3-4 years you can amortize the cost . The one time back charges are a problem for small ticket as 1180 is 1.1% cost but for a higher amount like 3 Lakh its just 0.37%  .Hence if you want to invest more than INR 3 lakh then it makes sense to use direct method.
Best Platform for Global Investment
I have done a comparative analysis of the top platform currently in India. Top Platform in India are:
 Stockal  (Use ID Randomdimes for discount)
INDMoney
Winvesta (Use promo code RDIMES to get $10 when you fund your account with at least $500)
Groww

The platforms are similar in terms of fees and broking charges and have an almost similar level of support. A couple of features that stand out  for Winvesta are:
 Winvesta Multicurrency account which can be connected to the Broking Account. This is really helpful for people who are looking to Invest in Alternate Investments outside equity-like P2P lending and Real Estate projects. (Winvesta Multi Currency Account Review)
 Account Protection is regulated by FCA .FCA is definitely a strong bar for financial services which provides more comfort for the investor. It not only adds value from a money perspective but from other good practices like Data privacy etc.
Conclusion
In terms of pricing and features most platforms are similar and if someone is looking to invest more than INR 3 lakhs they only they should choose the direct investment route. Winvesta (Use promo code RDIMES to get $10 ) has a slight advantage as FCA has robust regulations and the multicurrency account makes the investing process seamless if you have an Alternative Investment Portfolio