For people who are interested in creating a global portfolio I had published various options to select from(Model Portfolio). Paradox of choices is a problem when deciding among many good options.We need first have a starting point then narrow down the products.
Step 1
To make things easy I will publish the asset allocation of 2 of the most popular global Roboadvisor. You may use it as a benchmark and a starting point to create your own portfolio!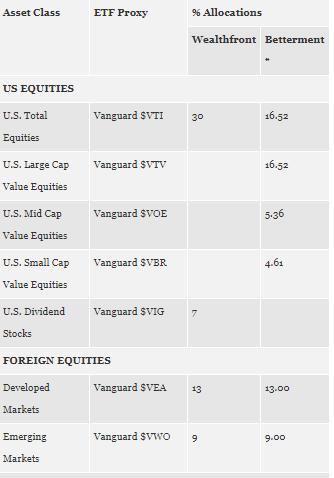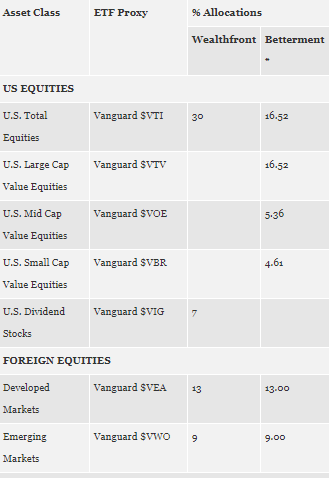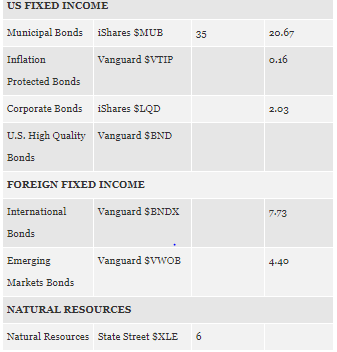 https://www.forbes.com/sites/marcgerstein/2016/01/16/evaluating-the-wealthfront-and-betterment-portfolios/#444d00d61f34
Step 2: I publish a model portfolio which also has list of top performing most popular assets globally.
Now how many assets you wish to invest depends on the quantum of money you have to deploy.
I strongly suggest to invest atleast 2.5 Lakh to get started considering forex bid ask spread,platform fees etc.
Now I classify the investors in two categories
A) less than 3-4 Lakh total investment
B) more than 4 Lakh total investment.
For the first category 3-4 funds are enough and the goal is to minimize the cost.The ideal platform is Vested for them :
Vested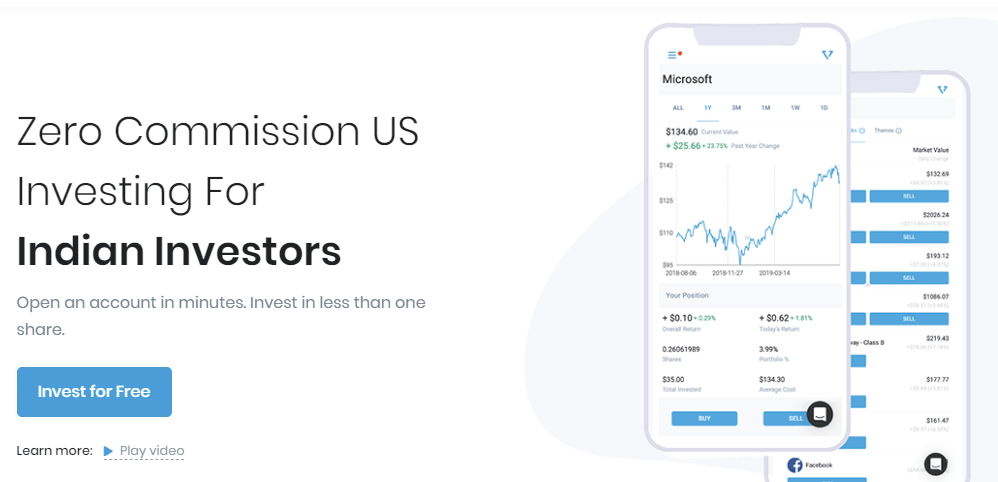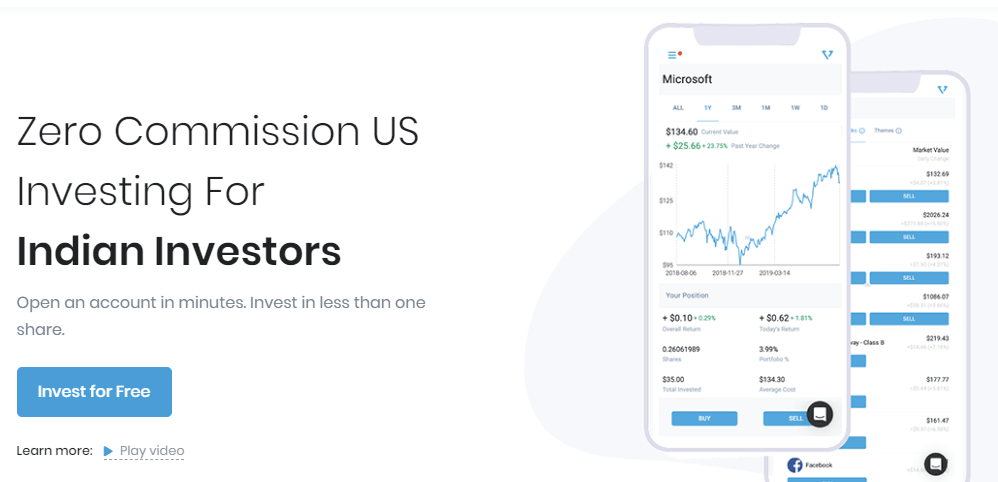 Benefit:
Drawback:
In total only 110 stocks and 10-11 ETF available which means you can create a broad portfolio and leave it for long term
For ETF they do charge an annual fees which (0.5% Percentage of AUM) .If you have a small portfolio to start with it works out fine but can be a drag in a large portfolio.For a large portfolio Stockal is more economical.
For People new to foreign stocks and want to get started and choosing VESTED base portfolio should be as given:
1)US Market ETF
2) US REIT ETF
3) Mid Cap and Small Cap ETF
4) Emerging Market ETF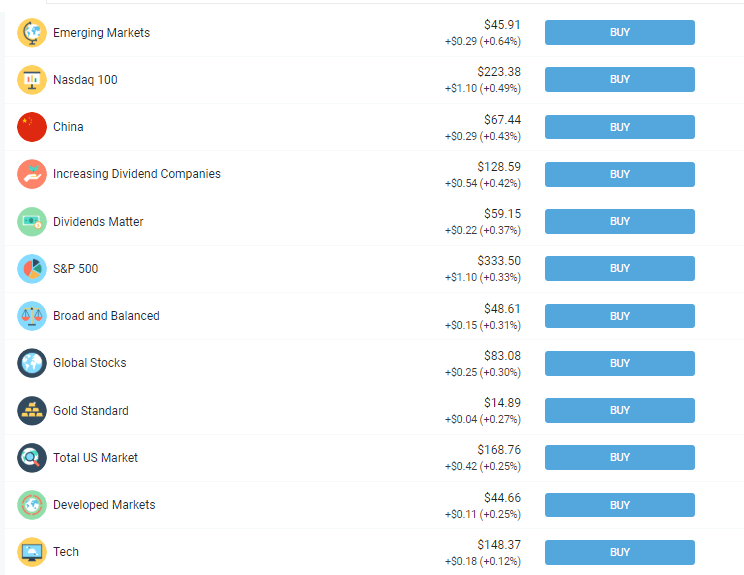 B) People who have more than 4 Lakh to invest
Create a portfolio of the above in Vested and also Register in Stockal to get access to few more ETF and REIT. If you wish to put than 50k in any ETF invest through stockal while for smaller amounts or single stocks you can choose vested
https://www.stockal.com/signup
under partner ID use "Randomdimes" to get additional future benefits and renewal discounts
Now we have covered all the basic ETF and completed 70-80% work. Now people with higher capital can experiment with some alternate ETF like:
PSP (Private Equity ETF) : They can invest in all the publicly listed private equity companies like black rock,KKR etc
2. Small Cap REIT exposure : Invesco KBW premium yield REIT ETF , SRET ( global high dividend REIT expsoure) etc
3.High Performing individual REITS to increase specific REIT exposure.
Using these 2 platforms your global portfolio would be constructed which would be low cost, efficient. You get yourself a country hedge, Currency appreciation benefit and also access some of the best companies in the world!
Footnotes:
Global Investing Platform
Vested Referral
Use this to register and get 5$ in your account (https://app.vested.co.in/referrals?code=RORA74993 )
Stockal Referral
https://www.stockal.com/signup
under partner ID use "Randomdimes" to get additional future benefits and renewal discounts
For buying zero cost MF and lowest Derivative Trading
For alternate investment you can use these links
Finzy Referral Code:
https://finzy.com/invest?partner=MAN635
or you can apply the code : MAN635
(First Use the link to register then add the Code "discount50@i2i" while paying to get 50% off)
Rupee Circle Referral Code- PIND145
Rupee Circle
LendenClub Referral Code – LDC11989
LendenClub
OMLP2P Referral Link
(Use Code MNJ6547)
Invoice Discounting Platform TradeCred Link:
https://buy.tradecred.com/onboarding/apply-now/TC0152
For other Invoice discounting platform ping me on 9967974993 or mail me on rohanrautela9@gmail.com