Recently RBI has increased the investment limit in P2P from 10 Lakh to 50 Lakh. This is a great move for P2P platform which will now attract lot of affluent individuals!
More investors means more crowding to invest ,hence it would be more difficult to find good loans. To prepare myself for this scenario I am exploring Finzy as a platform.
I had opened the account long time back but due to the constraint of putting 50 thousand Rupees initially to start I was apprehensive and decided to give the platform a pass.
Some of my followers had invested in Finzy and based on the excel sheet they shared with me and their own experience , most of them have been able to achieve between 15-18% which is the amount of return I have been targeting from other P2P platforms. Some people have mentioned disbursal is slightly slower compared to other platform(7 Days time approx).
From next month onwards I will start publishing my Finzy portfolio along with other P2P platforms.The foremost criteria which I follow before investing in P2P is to check if the platform is RBI approved or not, which apparently Finzy is!
Some of the salient features of the platform are:
Type of Loans: The ROI of the loans range from 11% to 28% and is divided into three categories viz A,B and C.
The minimum criteria is that the borrower salary should be more than 25000 per month and for business loan annual income should be more than 5 Lakh.
Platform Default Rate: Interestingly Finzy is the most meticulous p2p platform when it comes to publishing data .They update the data on a weekly basis.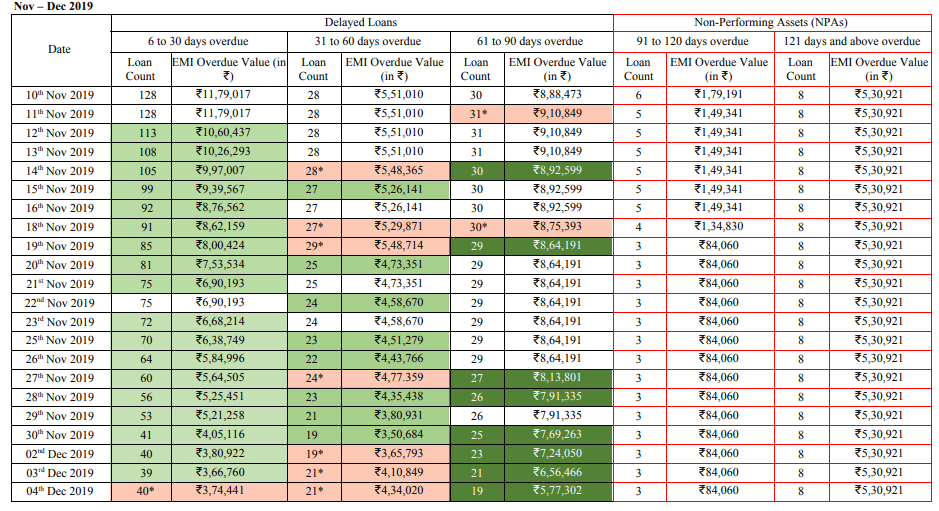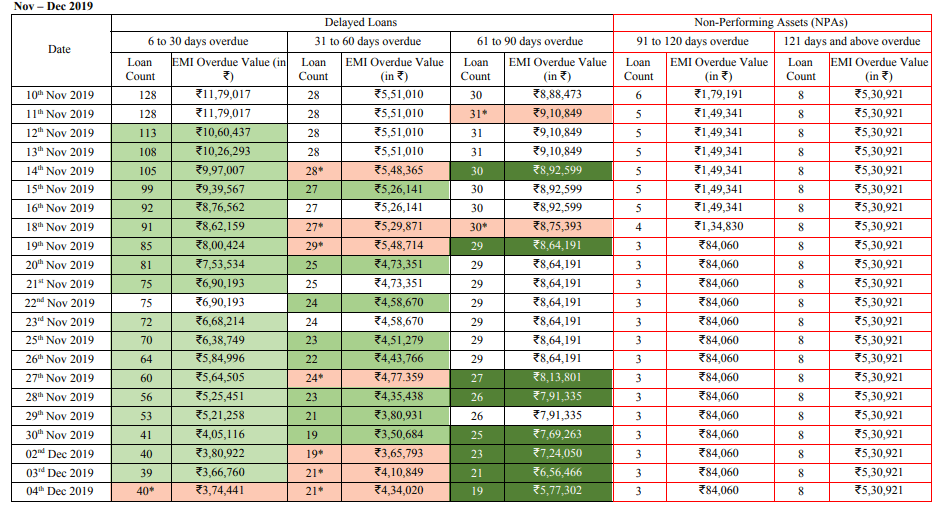 Loan disbursed has been more than 50 Cr , thus 5 lakh of default is less than 1%, but we need to note that some of the loans would be disbursed in last few months which may become NPA in future, still the performance seems good if we go by the data published on the website.
Credit Underwriting Process: They have created their own algorithm primarily based on the given factors:


Team:
The core team has seasoned professional which is a positive. Off late I have noticed some platform have young entrepreneur.They tend to be really good with the technology part but they lack the experience to create sound underwriting process and marketing process to onboard diverse borrowers.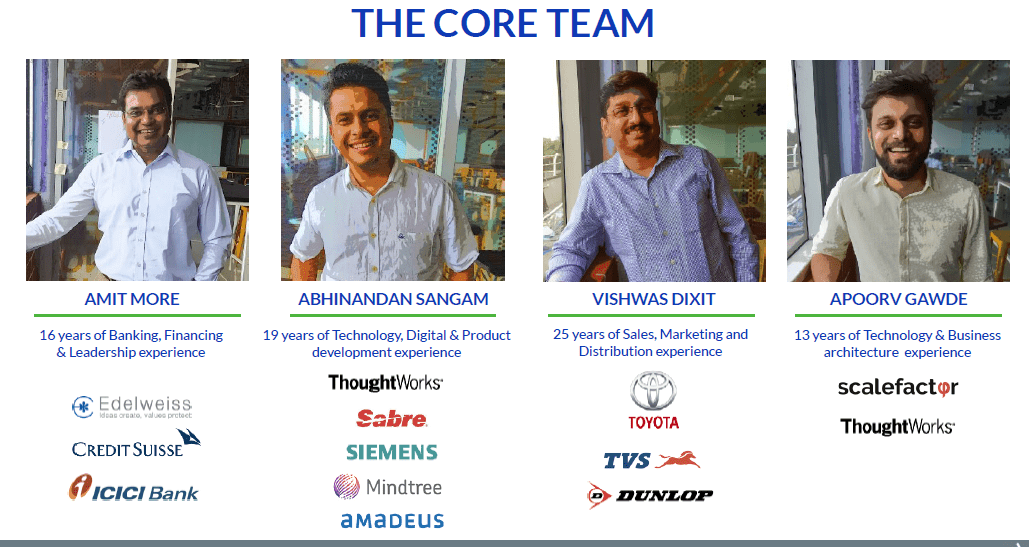 The Platform raised some 16 Crores from investors last year which will help in scaling up .
Fees and Charges:
They levy a nominal 1% fees plus service tax only when we receive an EMI
.Charging fees with EMI and not at the start of investment put their skin in the game !
Also the fees is one of the lowest as of now among other platforms.
Conclusion:Based on the positive feedback of few followers of my blog and some people in my network and looking at the various attributes I have decided to give this platform a shot. The only bummer is we need to put 50k as the initial amount .
I will publish my experience investing on this platform every month from now onwards
You can register using the Referral code (Registration Free of cost)
https://finzy.com/invest?partner=MAN635
or you can apply the code : MAN635
Footnote:
For buying zero cost MF and lowest Derivative Trading
For alternate investment you can use these links
Finzy Referral Code:
https://finzy.com/invest?partner=MAN635
or you can apply the code : MAN635
(First Use the link to register then add the Code "discount50@i2i" while paying to get 50% off)
Rupee Circle Referral Code- PIND145
Rupee Circle
LendenClub Referral Code – LDC11989
LendenClub
OMLP2P Referral Link
(Use Code MNJ6547)
Invoice Discounting Platform TradeCred Link:
https://buy.tradecred.com/onboarding/apply-now/TC0152
For other Invoice discounting platform ping me on 9967974993 or mail me on rohanrautela9@gmail.com