Alternate Investment, Altcoin price , Conventional assets all went crazy in 2020.When people thought they have seen the craziest market behavior in 2020 , GameStop Happens!
So much for efficient market theory!
This month highlight was overwhelmingly dominated by the unprecedented standoff between WallStreetBets (a Reddit community of retail investors), and large hedge funds with massive short positions on struggling companies, most notably GameStop (GME).
GameStop saw its stock price soar to a high of $492 (after beginning the year sub-$20) on the back of an epic combination of a gamma and short squeeze fuelled by frenzied purchasing from the retail community.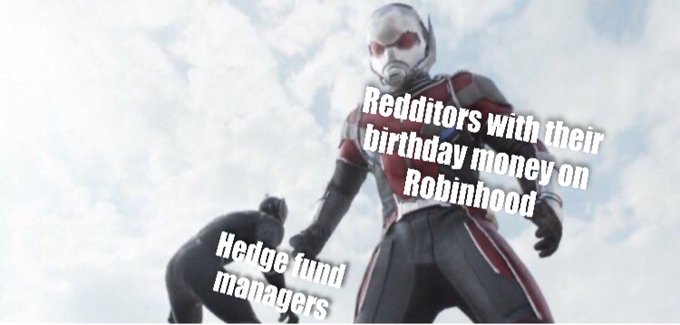 This is not the first time such an event has happened , a similar episode of Volkswagen had caused the stock skyrocket to 1000 USD from 200 USD in a matter of a day.
These type of incidents teach us anything but Firstly, market can be more irrational than we can imagine. Sometimes you get opportunity which can generate more return than your whole portfolio. It's good to keep your eyes and ears open. Secondly , Most Fund Managers, Investors are not as smart we think. It's important to be financially literate and take decisions on your own. Fund managers make money irrespective of your portfolio performance. Heads they win ,Tail you lose!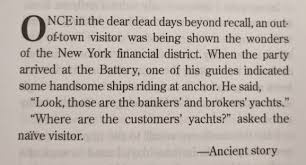 My Alternate Investment Portfolio Performance
Markets are becoming increasingly influenced by social media like Twitter,Reddit etc . This will lead to elevated volatility in the future. Bull and Bear market have become a thing of past and market can go from one end of spectrum to other in matter of months!
This effect was exhibited Friday when Elon Musk appeared to support alternatives through his promotion of Bitcoin in his Twitter bio, which quickly saw the Bitcoin price spike 20% – again closing in on the $42,000 high set earlier this month.
Yield Generation Alternate Investment Platform Performance (Annualized).
GrowFix have been the new addition in my portfolio and is yielding 11% !
Capital Gain Alternate Investment Performance (Annualized)
Alternate Investment Altcoin price (inr) picked up the rally where bitcoin left it. Altcoins are in a massive bull mode as some of the altcoins such as have gone up 20-30% this month.My iconomi platformis up 450% for the year
Securitized Debt Investing – GrowFix
Growfix has recently received funding from Zerodha ,which means we are soon going to see many more interesting deals on the platform.
I am currently invested in a Market Linked Debenture . It is a listed product regulated by SEBI and RBI.
Upcoming deal on the platform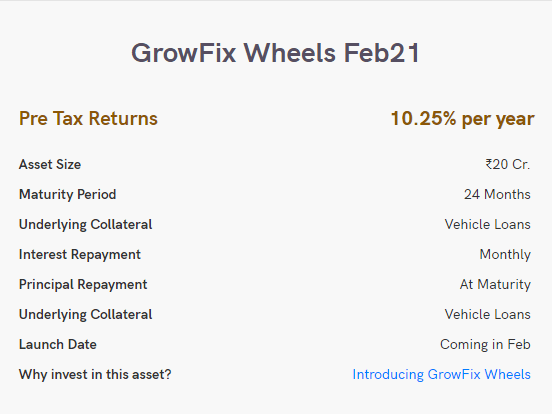 Alternate Investment Leasing- GripInvest
Now I have been invested for more than 6 months with consistent stable cashflow. Some of the risk measures taken by platform are:
Having same assets leased to multiple companies. This help in releasing the asset if one of the company is not able continue the lease
Buyback opportunity for assets. Some companies like Hero give buyback option to gripinvest which is another level of cushion.
An interesting advantage of the platform is that due the economy of scale they are able to procure assets in discount to market value which enhances the returns.
Another good part about the platform is that returns are tax exempted.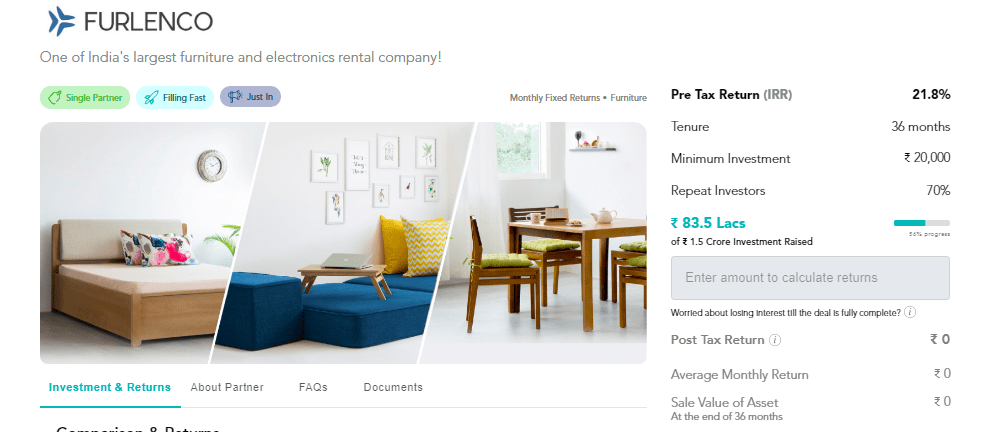 Alternate Investment TradeCred
I have been redeploying my capital on TradeCred as there are always sufficient deals to reinvest the matured amount. My net yield is close to 13% with zero delinquency. Have recently done a 3 year review of TradeCred
Some Interesting Invoices this month:
Bank Guarantee Deal -11%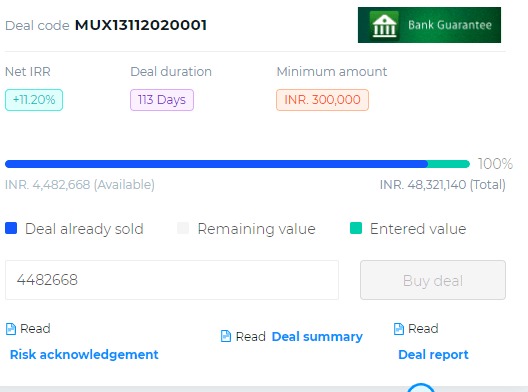 I am predominantly sticking to Bank Guarantee deals though yield are slightly lower than conventional invoices. Instant liquidity is another great feature which gives opportunity to instantly redeem and put your money into market.

International Alternate Investment Portfolio
Majority of my capital is tied up in Estateguru .Though platform like Lendermarket provide buyback, we are exposed to credit risk of the platform.In Estategure and similar real estate platform the collateral has actual value and can be sold even though it may take time .
Reinvest24 properties
Equity/REIT Portfolio
Having accounts with international brokers helped me to ride the momentum of few stocks which have been in media. It is important to have access to such platform and when opportunity arrives you can quickly rotate capital.
Waiting for bear market is a thing of past. A roaring market can correct 20% in a matter of weeks and to capitalize such opportunity you have to be ready.
Alternate Investment and Altcoin Interest Account
Celsius Network  and Youholder are the top performer with yield close to 12%. People purchasing (USDT_Tether from India should check the price before buying. Sometimes it trades at much higher price than dollar(5-10%) due to demand while sometimes below USD(3-4%) during times like now when there is fear of crypto ban in India. I use this opportunity to buy cheap Tether and convert to real Euro on binance ! When Tether goes up I convert it back to INR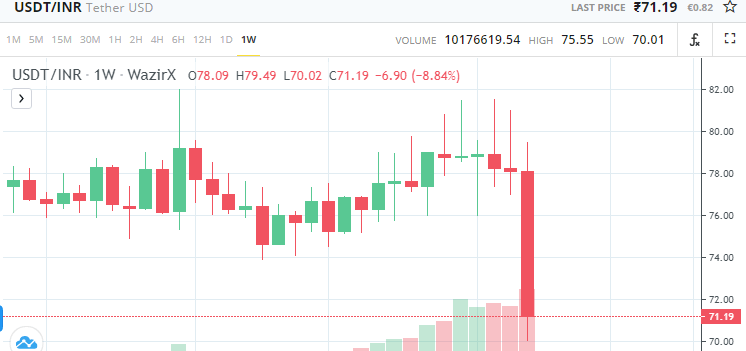 *for new users who want to buy crypto and transfer to other platforms I recommend using DCX discount link( as Wazirx has increased the withdrawal fees.
*Existing users who have binance linked to Wazirx Can transfer to binance for withdrawal at nominal fees
Altcoin Price (inr) and Bitcoin Platform
My Alternate Investment Altcoin price (inr) is again on fire. Thanks to some smartpicks my my altcoin trader on Iconomi
Alternate Investment in Gold –GoldFinX
This month has been bad for Gold. Surprisingly gold is lagging behind other assets.
Gold is facing a new competitor: Bitcoin. As the first un-confiscated, immutable, decentralized digital asset, it went viral in recent years. Although gold has its unmistakable advantages, it is evident the conventional way of trading this yellow metal does not fit a modern portfolio. Gold and cryptocurrency are often put into comparison, ranging from scarcity, convenience, and stability. Right now, we have the option to get the best of both worlds, digital gold, a gold-protected cryptocurrency.
At the moment I am waiting for the first audit to happen before I add any more position in GIX. If both perform :Gold as well as the GIX business model then we can expect a multibagger here.
People who have significant cash and are avoiding other asset class can explore Aadhar Housing. It is giving close to 8% yield with monthly interest payment. They are backed by Blackstone and in the process of coming up with an IPO. The rating looks good at AA+. Maturity of 2.5 years also is attractive
Alternate Investment P2P Lending India
Normalcy is approaching in the collection of P2P lending platform in India. I am in the process taking out money completely from
Current products being offered and expected Yield and NPA are given below
| | | | |
| --- | --- | --- | --- |
| Platform | Loans Selected | Expected Yield | NPA Expected |
| I2IFunding | Cooperative banks backed loans,E-Rickshaw backed loans,educationloan,NBFC backed loans etc,group loans | 20% | 3% |
| Rupee Circle | Small business/salariedloans to people with own house and low EMI to Earning Ration | 25-30% | 5% |
| FINZY | Prime Borrowers,High Salary ,A category | 12% | 1% |
| Faircent(Onlypool Loans/Education loans) | credit pool loan | 12% | 1% |