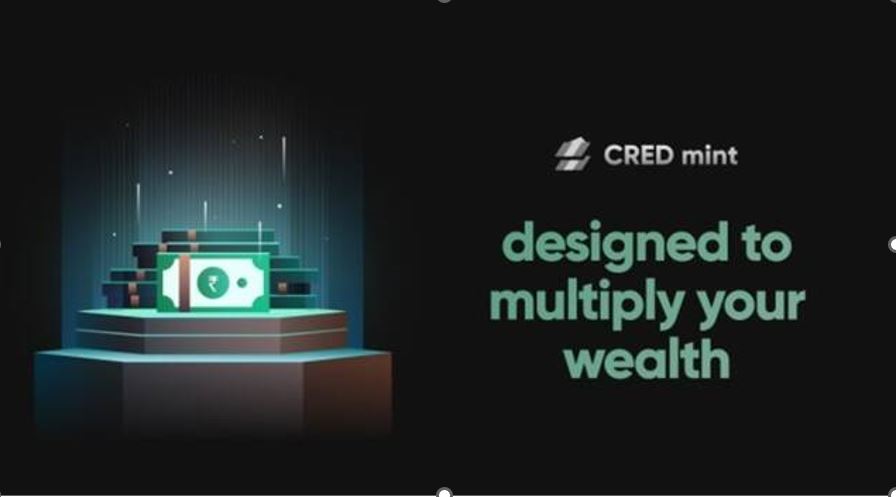 Is Cred Mint worth It? Over the past few years, there has been a rise in p2p lenders in India, and it is becoming a popular alternative to traditional financing methods. Peer to Peer lending apps in India allows individual investors to lend and borrow money directly from each other, bypassing the traditional banking system. It offers the borrowers access to loans at lower interest rates and investors the opportunity to earn higher returns on their investments. Along with the government's support for digital platforms, India's P2P lending industry is expected to multiply in the coming years.
This review will discuss the P2P platform 'CRED Mint', its benefits, drawbacks, alternatives, and much more.
What is CRED?
CRED is an app that enables customers to pay their credit card bills where the credit card owners can pay off their bills using net banking, UPI, or CRED points. CRED owns around 20% of the credit card payments in India.
What is CRED Mint?
CRED Mint is a platform for peer-to-peer (P2P) lending by fintech firm CRED which allows eligible CRED members to lend money to other peers and earn interest of up to 9% per annum, which is a higher rate of interest compared to bank FDs.
CRED Mint, developed in partnership with Liquiloans– a P2P Non- Banking Finance Company (NBFC), is registered with the Reserve Bank of India. This community-focused product allows CRED members with a credit score above 730 to lend their idle money to other members and earn interest on it.
For the borrowers, the platform acts akin to personal loans from the banks but with lower interest rates. For instance, a private bank charges around 10-21% interest, including processing fees, while a borrower could expect a 2-3% lower interest rate from platforms like CRED Mint.
For lenders, this acts similarly to bank FDs with a higher interest rate. For instance, a private bank offers an interest rate of around 5% per annum, while the investor could expect a higher interest of up to 9% on platforms like CRED Mint.
Cred Mint Founder – Kunal Shah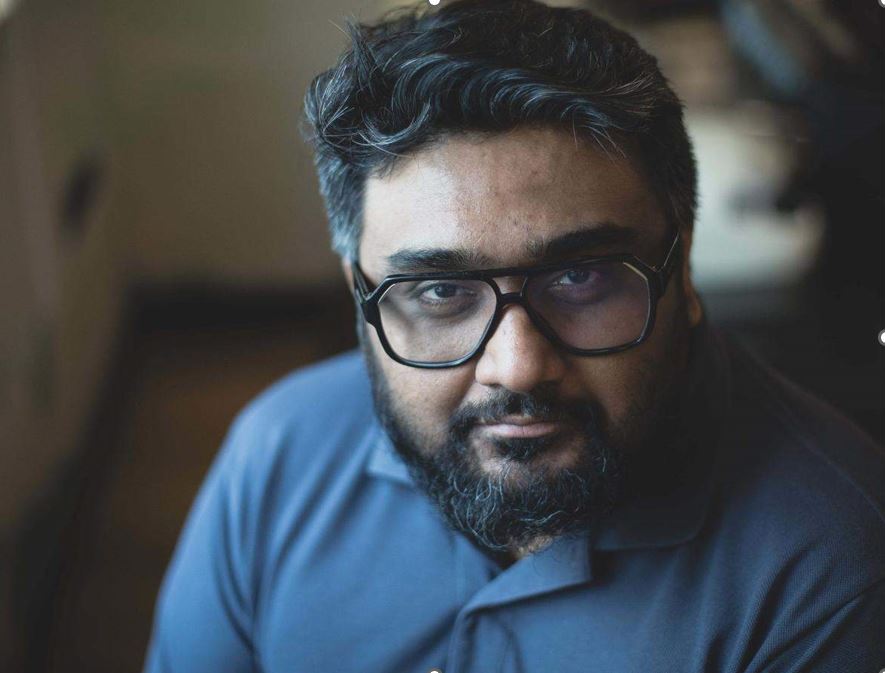 He is an Indian entrepreneur, venture capitalist, and the founder of CRED; the company is considered India's second-fastest-growing unicorn start-up. In 2021, the startup hit a whopping $2 Billion valuation with $200 million in funding.
Before CRED, Kunal Shah founded FreeCharge, an Indian digital payments company later acquired by Snapdeal in 2015. Kunal Shah is a well-known entrepreneur in the Indian startup ecosystem and has been named in many prestigious lists such as Forbes India's 30 under 30 and Economic Times' 40 under 40.
CRED Mint Alternatives
For the complete list of Alternative Investments along with their review check out the below the list
Products Offered by CRED Mint
Earn up to 9% return per annum
CRED Mint offers a product that allows eligible CRED members to earn up to 9% interest annually by lending money to borrowers. The eligible users on CRED Mint can invest an amount that ranges from Rs. 1-10 lakhs and can check the value of their investment daily through the app. However, the product is available to a limited number of users with a credit score above 730. The investment can provide a return of up to 9%, but the rate of return is not guaranteed, unlike bank FDs.
CRED Mint splits every investment to more than 200 borrowers with a credit score above 730. There is no lock-in period for the investment. Investors can withdraw their money at any time after investing without any penalties.
How Does CRED Mint Works?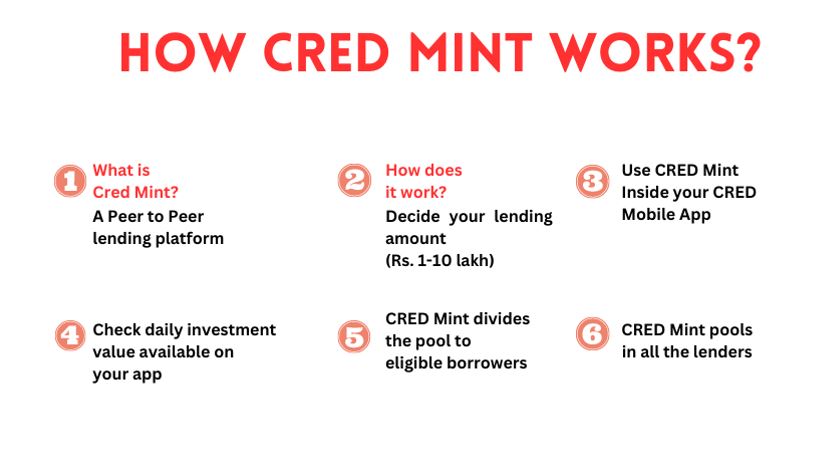 The current CRED users have to register themselves on CRED Mint from the website, and after registering successfully, investors would be able to invest if they are eligible.
The investment made through CRED Mint will be lent out through CRED Cash. And to reduce the chances of default, the platform diversifies the investor's money into more than 200 borrowers.
Features of CRED Mint
Interest Rate: A lender can earn up to 9% interest which is higher than Bank FDs. However, you should note that the return rate is not guaranteed and depends on the investment.
Where the money is lent: The amount you invest will be a part of the CRED Cash program to the CRED app customers with high credit ratings.
Investment Limit: The minimum investment required is Rs. 1 lakh, and an individual can invest a maximum of Rs. 10 lakhs.
Cash Withdrawal: You can withdraw the amount from the app whenever you want without any charges. The value of the investment will be displayed in the app.
Taxation: The returns on the investment are taxed as per the investor's income tax slab.
Benefits of CRED Mint
High-Interest Rate: The platform connects the borrowers directly with the lenders and cuts out the intermediaries and associated costs. CRED Mint provides returns of up to 9% annually, which is higher than the Bank Fixed Deposits.
Diversification: The amount invested in CRED Mint is diversified to over 200 borrowers. Moreover, the amount is lent only to borrowers having credit scores of over 730, which enables the lenders to invest smaller amounts across many borrowers instead of relying on a few significant investments.
Liquidity: The most attractive feature of CRED Mint is that you can withdraw your money whenever you wish without any charges.
Transparency: CRED Mint provides all the information about the borrower, such as their credit score, the purpose of the loan, and repayment history, allowing the lenders to make sound decisions based on their risk appetite.
Access to Credit: CRED Mint provides a new source of credit for borrowers with limited access to traditional bank loans and can benefit from lower interest rates than banks and other financial institutions.
Easy Process: CRED Mint offers a hassle-free loan application process with minimum documentation and a quick turnaround time. The process can be completed online, and the loan amount is disbursed within a few days, while traditional bank loans take weeks.
Drawbacks of CRED Mint
The Interest Rate is not Guaranteed: The investment in the platform is not equivalent to Bank Fixed Deposits, which offer a fixed interest rate. In the case of P2P lending, it may vary depending on the investment.
High Minimum Investment Value: The minimum investment an individual has to make is Rs. 1 lakh. India is a price-sensitive market, and it is a daunting task for individuals to invest a minimum of Rs. 1 lakh in P2P lending platforms.
No Tax Benefits: Investing in P2P does not benefit the investors for tax efficiency, and a non-guaranteed returns product with no tax benefits does not attract many investors.
Risk: The risk is higher on the P2P platforms as P2P lending is not insured, and there is no recourse available to the lenders in case of default.
Less Awareness: The P2P industry is relatively new, and many people are unaware of the option, which makes it less popular.
Factors to Consider before investing through CRED Mint
Before investing in P2P lending, a few factors must be considered to ensure you make a wise investment decision. Here are some key factors to keep in mind:
Risks: Before investing in P2P lending, it is essential to understand the risk involved and evaluate the potential impact of default on your investment portfolio. However, CRED Mint diversifies investors' money into more than 200 borrowers, minimizing default risks.
Selecting the right platform: There are many P2P lending platforms available that offer unique features and loan offerings. Therefore, it is imperative to research and compare different platforms before finding the one that suits your risk appetite.
Selection of the borrower: It is important to evaluate information about the borrower before you choose to invest. CRED Mint provides all the borrower's data, such as their credit history, the purpose of the borrowing, income, and other relevant information, which makes the process transparent.
Liquidity and Fees on Withdrawal: The platform you select must provide a good amount of liquidity, and you should check if there are any fees on withdrawal. CRED allows you to withdraw your investment amount anytime without any fees.
Loan Terms: You must understand the terms and conditions of the loan you are investing in, including interest rates, fees, and repayment schedules, for more transparency.
How is CRED Mint different from other P2P platforms?
Generally, P2P platforms connect the borrowers and lenders at a common place where the borrowers request the loan in the app, and the lender provides the fund. However, CRED Mint functions differently as it focuses more on the lending side of the transaction, which is termed investing by the company. People on CRED Mint can invest an amount that ranges from Rs. 1-10 lakhs and can check the value of their investment daily through the app.
Once the loan amount is recovered from the borrowers, the funds are added to the pool and distributed among the lenders. CRED Mint maintains the invested money in an escrow account with a bank-appointed trustee before lending it to the borrowers based on the investor's elected auto-invest criteria. At the same time, the investors can access the information about their portfolio of borrowers and other relevant details by making a real-time request to CRED Mint.
My Review of CRED Mint
So as mentioned, CRED Mint allows P2P lending to individuals with good credit scores. I applied for the same and got selected, and I had a chat with one of the CRED Mint employees about the platform. Here are my observations:
The platform works similarly to BharatPe 12% club. CRED members with a good credit score ( My score was 800+) make a loyal audience for the platform to provide P2P lending.
The amount invested is diversified across over 200 borrowers, which mitigates the risk of default. Moreover, the interest is credited daily, making the platform a quick investment place, and I withdrew the amount with no charges. So it was a smooth experience for me.
However, I feel the returns are too low compared to other Alternative investment platforms while the risk is higher than Bank FDs with only slightly higher returns.
I have directly invested with Liquiloans which provides me with granular details of my investments and risk.
Conclusion
Cred Mint is a good platform for people who are just starting with Alternative Investments. More sophisticated investors have better options which can provide them with higher returns
Lastly, Peer- to- Peer (P2P) lending platforms have emerged as a viable alternative to traditional banking institutions for both borrowers and investors. However, it is essential for both borrowers and investors to carefully consider the risks and benefits before participating in a P2P investment. As the P2P lending industry continues to grow and evolve, it will be interesting to see how it shapes the future of lending and financial services.
Frequently Asked Questions (FAQs)
CRED Mint is a fintech platform offered by CRED that enables peer-to-peer (P2P) lending. It allows eligible CRED members to lend funds to other peers and earn interest of up to 9% per annum, more than the Fixed Deposits the banks offer.
Is P2P lending legal in India?
Yes, P2P lending is legal, and the platforms are regulated by the Reserve Bank of India (RBI) under the Non-Banking Financial Companies- Peer to Peer Lending Platforms (Reserve Bank) Directions, 2017.
CRED Mint acts as an intermediary between borrowers and lenders. The borrower applies for loans on the platform, and once approved, the loan request is listed on the forum. The investors can choose to invest in the loan by lending a portion of the loan amount. Once the loan is fully funded, the borrower receives the loan amount and repays the loan with interest over a pre-fixed period.
Who can use P2P lending platforms?
Individual investors, sole proprietorships, and partnerships can borrow money through P2P lending platforms.
What are the risks involved in P2P lending in India?
P2P lending includes risk for both borrowers and lenders. While the borrowers risk defaulting on the loan and damaging their credit score, the investors may lose money if the borrower defaults.
What are the benefits of P2P lending for borrowers?
P2P lending enables borrowers an alternative source of financing that is more accessible and affordable than traditional lending options. Borrowed can apply for the loan online, get quick approval, and get a better interest rate.
What factors should I consider before investing in P2P lending?
Before investing in P2P lending, consider your risk appetite, select the right platform, and check borrowers' credit history and forum fees.