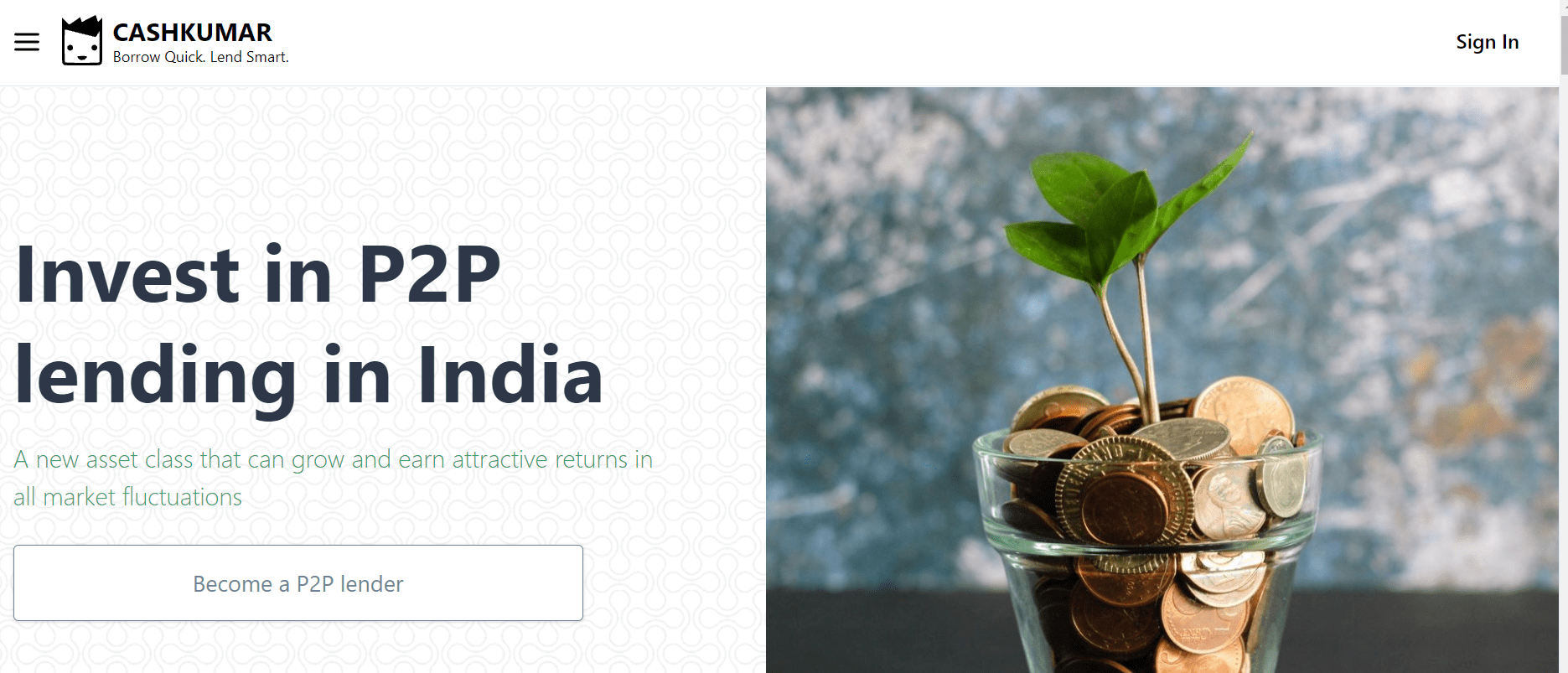 Cashkumar is one of the older P2P lending platforms in India. Over the last few months, the platform has revamped itself. Cashkumar funding has been provided by ElasticRun, a strategic investor to help provide access to credit underserved merchants in tier 2 and tier 3 cities. With the recent round of funding, Cashkumar plans to enter 100+ cities, leveraging on the strong feet on the street of the strategic investor. Cashkumar will work closely with ElasticRun customers, who are heavily dependent on the current ecosystem, to provide working capital loans to scale operations.
ElasticRun is a Pune-based supply chain and logistics company valued at approximately $400 million.
Cashkumar Products
Cashkumar has partnered with ElasticRun to finance the purchases by wholesalers and
Retailers via the ElasticRun platform. To finance these purchases Cashkumar has created two
investment products:
The Comex product
The Retail Lending product
ElasticRun

ElasticRun is a leading logistics and distribution company based out of Pune. Since its
inception in March 2016, the company has expanded to over 200 cities across India. With the
recent fundraise of $ 75 million, ElasticRun is valued at over $400 million and is poised to be
a unicorn in quick time. ElasticRun, with its aggressive growth plans, is looking to further
expand its services in multiple more tier 2 and tier 3 cities across India.
ElasticRun is a Kirana Commerce Platform. It enables businesses to reach small Kirana stores in the deep rural parts of India. ElasticRun brings banks and financial institutions closer to a new set of underserviced SME customers from its rural Kirana network.
Cashkumar Product Diagram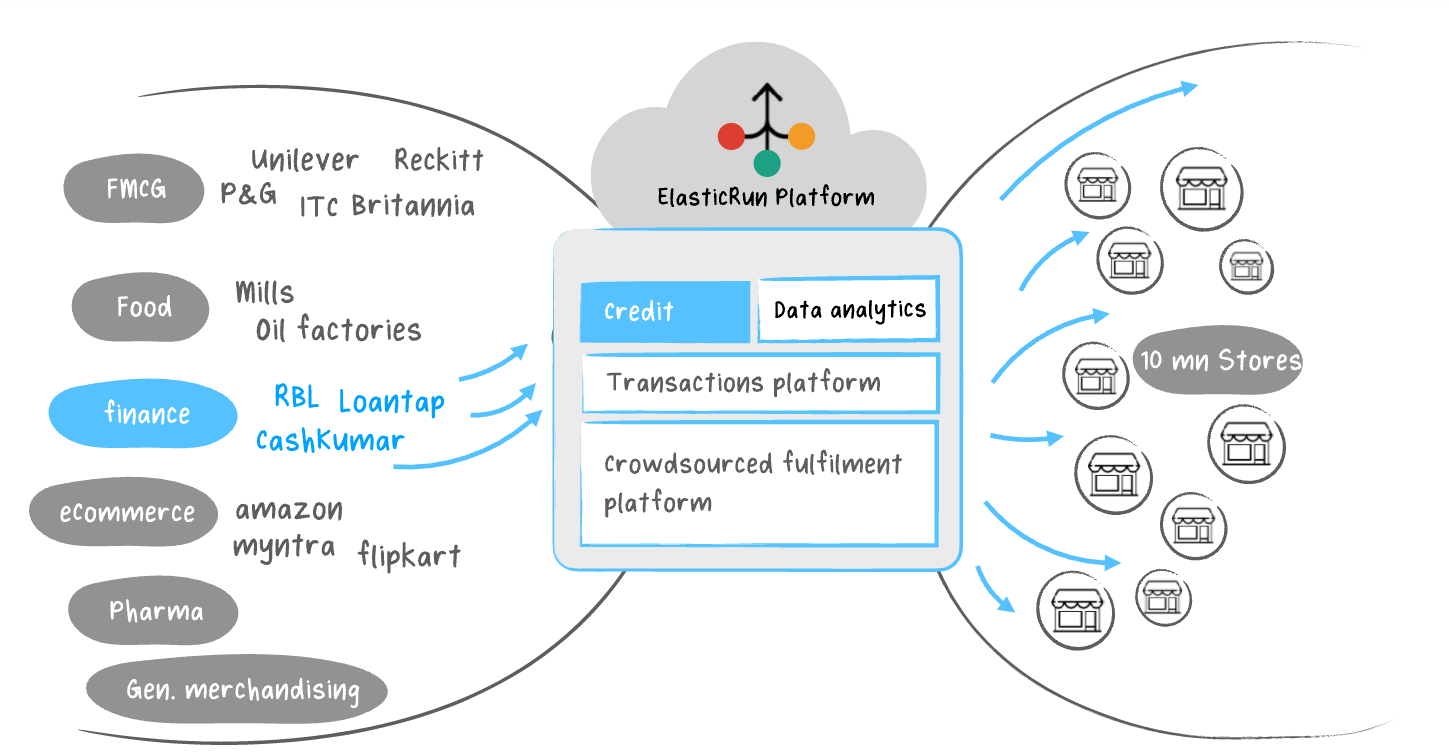 Comex Product
ElasticRun has developed a platform on which wholesalers (or other buyers) purchase commodities such as sugar, rice, etc. ElasticRun caters to the needs of these wholesalers as a distributor as well as a logistics partner. The Comex product will provide credit to these buyers in the form of a loan which will be directly transferred to ElasticRun against the purchase of goods. In the current purchase cycle, the wholesalers place an order on the platform and make an upfront payment. Wholesalers use the credit from financing partners for additional purchases, repaying the same at the end of the tenure. The credit increases the purchasing ability of the distributor which in turn results in higher revenues. The time, effort, and cost involved are significantly reduced for every purchase using this value proposition. This highly incentivizes wholesalers to make purchases on the ElasticRun platform via credit and maintain a healthy credit on the platform.
Retail Lending Product
ElasticRun operates a platform on which retailers purchase goods from multiple distributors. The retail product is funding these purchases, where the credit provided in the form of a loan is directly disbursed to the distributor who will then deliver goods to the retailer. Before the availability of credit, retailers had to make an upfront payment for these goods. This allows the retailers to meet demand rather than be limited by their own capital. With Cashkumar, retailers get access to credit at a lower interest rate. Post evaluation and approval, retailers are given a credit limit on the ElasticRun platform to make a drawdown for every purchase. This ecosystem now helps retailers have access to multiple distributors (usually it's a relationship with one distributor), last-mile logistics (in many cases retailers used to pick the goods up themselves) and credit to buy now pay later.
Risk Management and Collection
The risk assessment and mitigation measures in place are the keys to what makes this fund an exciting investment.
Traditional Parameters: Underwriting/pre-approval of every wholesaler is done based on the credit report bank statement and other financial documents like Balance Sheets, GST returns, etc
Secondary Parameters: Data of the Customer with ElasticRun: Monthly transactional value, frequency, vintage, etc.
Risk Mitigation Features
ElasticRun works very closely with these partners and will facilitate the repayments for the same. In case of any delays, ElasticRun will disable access to the platform and hence make procurement of commodities cumbersome as these wholesalers depend significantly on ElasticRun.
Large pan India feet on the street with a close relationship with the customer ensure timely repayments. A platform (sourcing, order placement, logistics, and financing) on which the customer is highly dependent disincentivizes the customer from default as a default would result in restriction from the use of the platform.
A close working partnership with the Distributors to these retailers and wholesalers who push the customer to place orders on the platform and hence push to maintain good credit on the platform.
The livelihoods of customers depend on their stores and in turn the platform, further incentivizing customers for timely repayments.
How to invest in Cashkumar?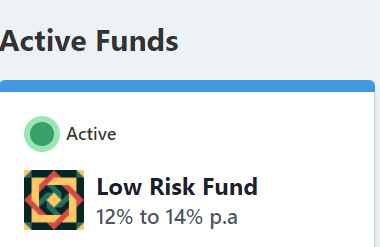 Once you register on the platform using the below link and complete your KYC you can fill your wallet. All users registering through this link can start with a lower Minimum of INR 20000. You need to choose Low-risk fund in the category and your money will be invested and automatically diversified in these products. These have a very short cycle and the liquidity window is 10-15 days
Register for Free on Cashkumar
The products which have been active since March 2021 have a combined disbursal of over 1.5 crores with a default rate at a near 0%. Due to the extra safety layer, these products have now been moved to the Low-Risk Fund. Note that the RoR will continue to be between 11% to 13% per annum on these investments.
Conclusion
We hope you would have got complete details about the new product launched by Cashkumar in this in-depth Cashkumar Review. This product can be used to diversify the P2P portfolio along with Finzy , GrowFix , Grip Invest. I will be publishing the monthly performance of my investment in this product.