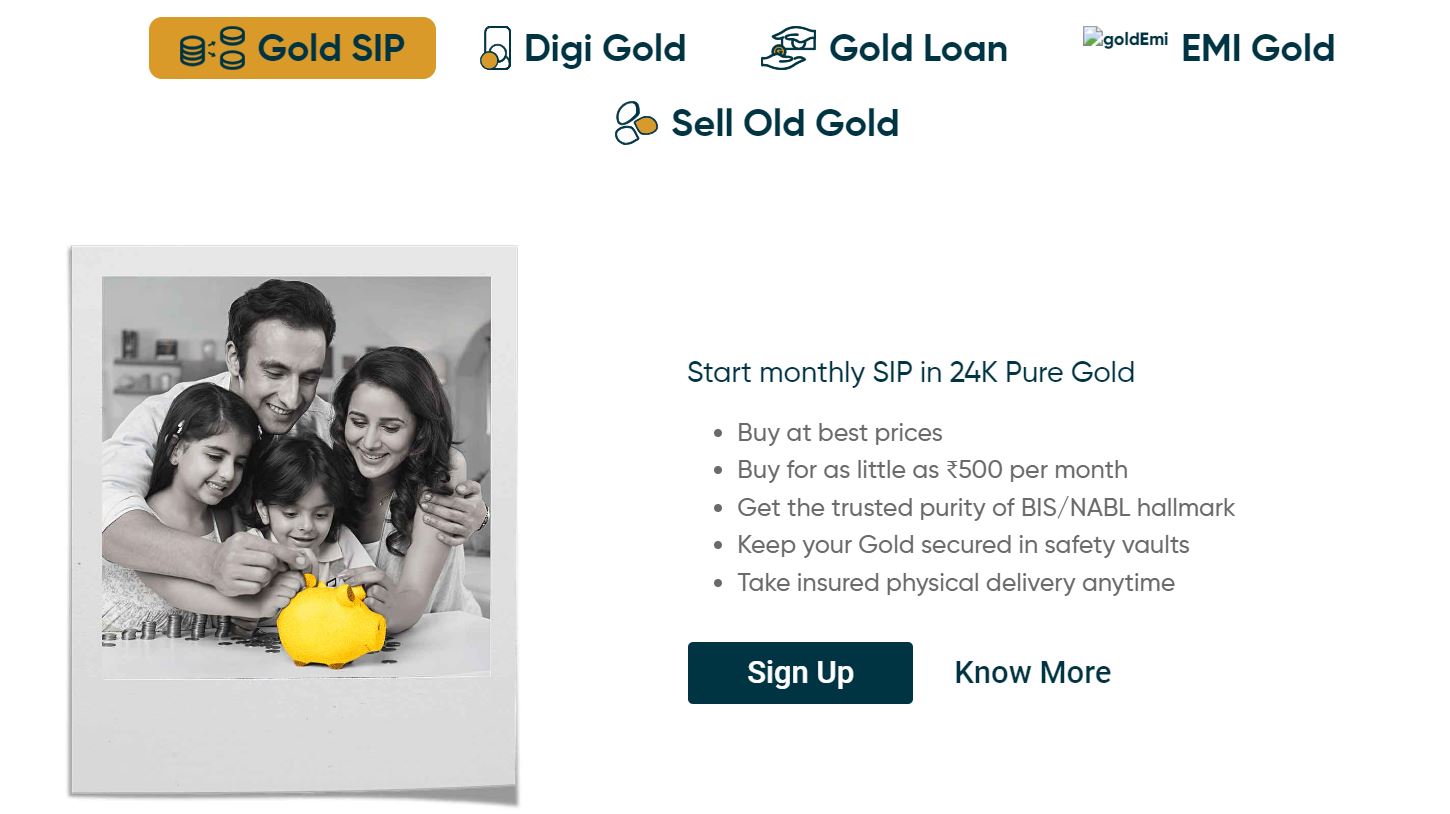 If you've ever wondered about investing in gold or silver digitally but didn't know where to start, the Augmont app might just be your answer. In this Augmont review, we're going to break down everything you need to know about this handy app when it comes to investing in gold. Whether you're a seasoned investor looking to diversify your portfolio or someone entirely new to the world of precious metals, we'll take you through the ins and outs of Augmont and explain all its offerings in depth including digital gold. So, let's dive into this Augmont app review and first understand what the pros & cons are of investing in digital gold.
Pros of Buying Digital Gold in India:
Convenience

: Digital gold allows you to buy and sell gold online through various platforms, making it convenient and accessible from anywhere with an internet connection.

Affordability: You can start investing in digital gold with small amounts of money- as low as Rs.1, making it accessible to a wide range of investors.

Safety and Securit

y: Digital gold providers typically store the physical gold in secure vaults, reducing the risk of theft or loss. This eliminates the need for physical storage and insurance.

Liquidity

: Digital gold investments are highly liquid, and you can easily convert your digital gold holdings into cash or physical gold when needed.

Transparency

: Many digital gold platforms provide real-time pricing and detailed transaction histories, ensuring transparency in your investments.
Cons of Buying Digital Gold in India:
Price Discrepancies

: The price of digital gold may differ from the spot price of physical gold due to various factors, such as management fees and operational costs which add up to the costs.

Fees and Charges

: While there are no making charges (unless you opt for physical delivery as coins or bars), digital gold providers may charge fees for buying, selling, and storing gold- many of them earn this through buy/sell spread. It's essential to understand these charges before investing.

Regulatory Risks

: The regulatory environment for digital gold in India may change over time, potentially affecting the way these investments are taxed or regulated.

Market Risks

: Just like physical gold, digital gold prices are subject to market fluctuations. If the price of gold falls, your investment may lose value.

Taxation

: The tax treatment of digital gold may vary, and you should be aware of the tax implications of your investments, including capital gains tax.

Availability of alternate channels

: There are several other ways to invest in digital gold- including buying physical gold bullion, gold mutual funds, ETFs, etc which might be equally good. 
What is Augmont?
Augmont is a complete gold lifecycle player in India- right from refining to retailing. Augmont Gold for All app is a one-stop shop application where you can do multiple things related to gold investments- buying & selling digital gold & silver, selling old gold, getting gold loans, etc. Read ahead to know each of the offerings in detail.
Augmont Product Offerings

Following are the product offerings available on the Augmont Gold for All app.
Augmont Digital Gold & Silver
Augmont offers you the facility to buy digital gold or silver through its app or platform partners. You can buy digital gold or silver for as less as Rs.1 using various payment options like wallets, net banking, debit cards, UPI, etc.
You can choose to get your digital gold or silver holdings redeemed by ordering physical coin or bar which is delivered at your doorstep (by paying low making & delivery charges) OR sell it online on their app itself as per the prevalent selling price and get the value in your bank account.
The digital gold or silver you buy is 24 carat 999 purity. The equivalent gold and silver you buy is stored safely in the vault of Sequel (a leading institution providing security related services to banks, jewellery companies, financial institutions, etc.) The gold stored in the vaults is also insured.
Augmont Gold SIP
This is a systematic investment scheme where you can buy gold for a fixed amount every month (similar to mutual fund SIPs). Gold SIP enables you to systematically save fixed amounts of money in the form of digital gold. 
The minimum amount to start Gold SIP is Rs.500/month. SIPs can be set for 1 year to 10 years- depending on customers preference. At the end of your SIP tenure, you can choose to redeem your holdings for cash as per prevalent price or order physical coins and bars.
Augmont Gold Loan
Augmont also provides the facility to get the loan on the physical gold you hold. Currently, the process is manual with you placing a request with the customer service team and then taking it forward. 
When availing loan, the team visits your place, evaluates your physical gold and leaves only when the loan amount has hit your bank account. 
Augmont Gold Bullion/Jewellery on EMI
Augmont allows you to buy gold bullion and jewellery of various types on its mobile app in easy EMIs. You only need to pay a 20% downpayment at the time of placing an order and the rest in 3, 6 or 9-month easy EMIs. 
This is ideal for booking gold coins and jewellery by locking in prices and paying 20% downpayment and paying the rest in EMIs- this allows you not to get impacted by the gold price increases. The items are delivered only when all the payments are completed.
Augmont Sell Old Gold
Augmont has a service where you can sell your old gold for cash. All you need to do is raise a request with their customer support team and they take it forward. Gold is evaluated using X-ray fluorescence technology.
Augmont Alternative
Some of the alternatives to Augmont are
The Jar app is an app designed to help you save digital gold. You can simply begin saving digital gold daily with the Jar app and get a chance to increase your earnings by perhaps even doubling it. The app simply saves a small amount of money every time you make an online purchase
Safegold is a digital gold platform that allows individuals to purchase, store & sell gold in a digital format. You can start investing with as low as Rs.10 and it also has add-on facilities like exchanging your digital gold for jewellery and redeeming holdings for physical gold. It also has a unique program called Safegold Lease allowing you to earn interest on your digital gold holdings in the form of additional gold added to your account.
Digital Gold vs Sovereign Gold Bonds
A lot of investors are confused about whether to go for digital gold or sovereign gold bonds. If you are interested in buying gold as an investment sovereign gold bonds are a much better option as the gold returns are tax-free. You also get a minimum of 2.5% of your investment amount. It is backed by the government hence it is risk-free also. The only drawback is the long maturity and relatively less liquidity.
If you are interested in buying gold to sell it in the near future or to use it for making ornaments or gifts then digital gold can be a much better option. Some platforms allow gold leasing which can enhance your returns even further. The top platforms through which you can purchase gold bonds are
Wintwealth – Wint Wealth is a fintech platform that works closely with companies that are looking to raise money. They allow retail investors to invest in innovative products to provide lending to those companies. These products have a lower risk compared to unsecured bonds. Wint has a feature where you can check if you can buy SGB at a discounted price in the market.
Altifi  – AltiFi is a new-age investment platform that enables retail investors to invest in fixed-income securities. It offers these securities that were so far available only to institutional investors, retail investors, affluent individuals, and HNIs. Altifi is a platform that lists bonds and commercial papers of emerging companies in various sectors that institutions, HNIs, and retail investors can buy. It is a part of Northern Arc Capital which is a reputed institution in the field of financing, syndication & structuring, and fund management.
Conclusion
If you are considering digital gold as one of the investment options in your portfolio, Augmont Gold for All app is definitely something that you should give a try. Augmont is like a special store just for gold (and silver too!). You can do lots of things with gold on this app like investing in digital gold, getting gold loans, selling your old gold, and even doing something called a gold SIP. It's a handy place for all things gold, making it easy for people who love gold or want to make smart gold-related choices. If you like gold, Augmont could be your new best friend.