One of the lead indicators to predict that the market is in greed mode can be seen through the performance of the BSE SME  platform,
The popularity of frenzy around SME stocks has reached such an extent in 2023 that they have seen an average of 67 times subscriptions. Some of them saw 713 times subscriptions, led by retail investors who applied for over 1,000 times their allocated quota in some cases, data collated by Prime Database shows.
The data shows 107-odd SME stocks listed in 2023 so far have returned an average of 77 percent. Some stocks have delivered four times gains in just 4-5 months. Only 19 of these names are sitting on losses.
While India's major equity gauges have hit all-time highs, the 63-member SME IPO Index continues to outperform, surging almost 1900% from 2019 compared to only 60% gain for the BSE Index.
While some stocks might be going up due to attractive valuation, the ingredients in the SME segments – low float, even lesser liquidity, fear of missing out (FOMO), and ubiquitous social media presence among the market community – are adequate for price manipulators to pump the prices and trap investors.
It is important that investors show some constraint under such times and prudently deploy their capital!
Alternative Investment Portfolio Performance
This month we focussed on generating returns through Trading strategies along with adding various alternative investments.  The reason for options trading to generate yield is
You don't need to deploy cash, you can pledge your existing stocks and mutual funds to trade. It's like zero-cost funding for your business
You can generate returns in any market conditions, hence a bull market is not required.
You can generate cash flow which can be deployed in long-term assets.
My performance for the current year has been approx 15%  in the last 6 Months.  I use a combination of :
Intraday Option strategies using algo
Position strategies manually.
It is very critical to understand that options trading is fraught with risk and people should always start with paper money and gradually deploy real cash as it takes a lot of effort to master the psychology not just the strategy.
I also explored Wintwealth FD. It's a great platform for people looking to explore fixed deposits. Wint Wealth does the due diligence for the FDs backed by strong issuers.
Lending Investment
| | | |
| --- | --- | --- |
| Platform | Returns | NPA |
| Grip Invest | 13% | 0% |
| Klubworks | 15-17% | 0% |
| WintWealth | 10-11.5% | 0% |
| Jiraaf | 12-15% | 0% |
| Sustvest | 10-11%(Post-Tax) | 0% |
| Afinue (Upcide ) | 13%(Post Tax) | 0% |
| Growpital | 14%(Tax Free) | 0% |
| Leafround | 15-18% | 0% |
| Altifi | 12.50% | 0% |
| Better Invest | 16-18.00% | 0% |
All my cash flows in 

Klubworks, WintWealth, Pyse, Leafround, 

and 

GripInvest

are per schedule.

Invested in VFS capital SDI  deal on Grip offering 14.5% for 13 months.
Invested in 13% Leasing deal on Afinue (use code MR630878) as they provide detailed analysis of deals that is helpful in evaluating
Invested in a Few Invoices on Leafround ( Boat, Heromotocorp)
Received my Jiraaf NCD payments as per the schedule
Received my Stashfin repayment on time in Altifi.I am also an investor in Satya Microcapital.
Second tranche of Incred Money is also live
Participating in the live Madras Mandi deal on Klub as it is a profitable company and the deal tenure is short.
Betterinvest also has a new deal offering 18% IRR for 6 months that I intend to participate in.
Randomdimes Youtube
New Deals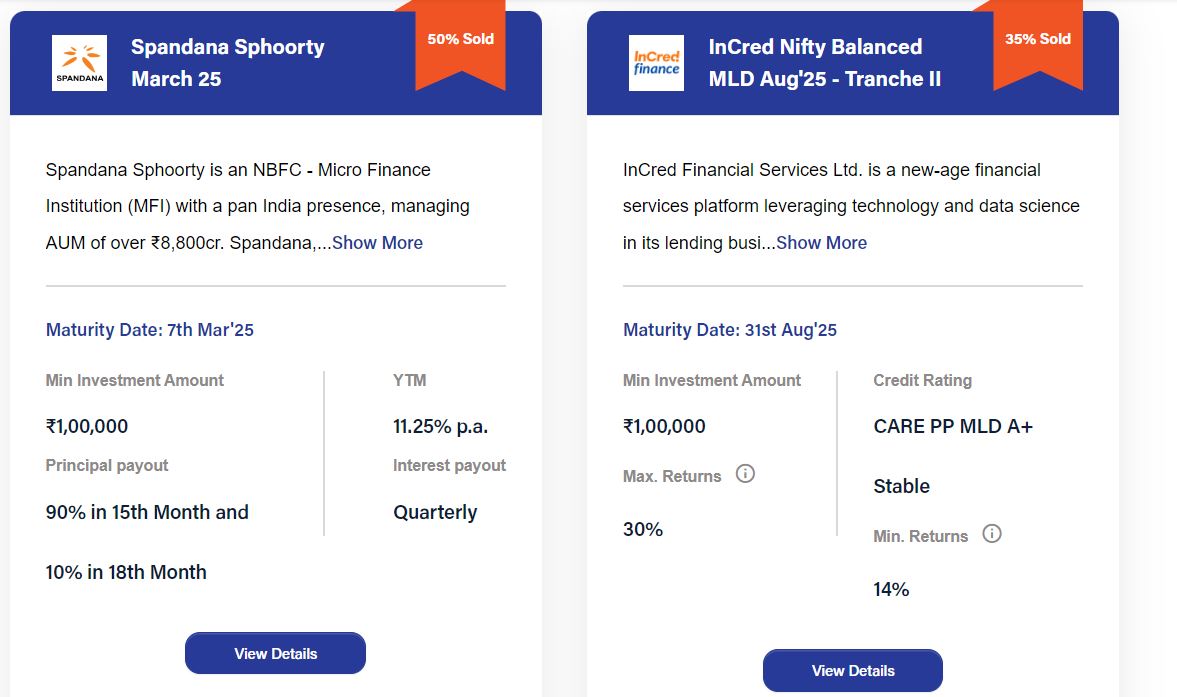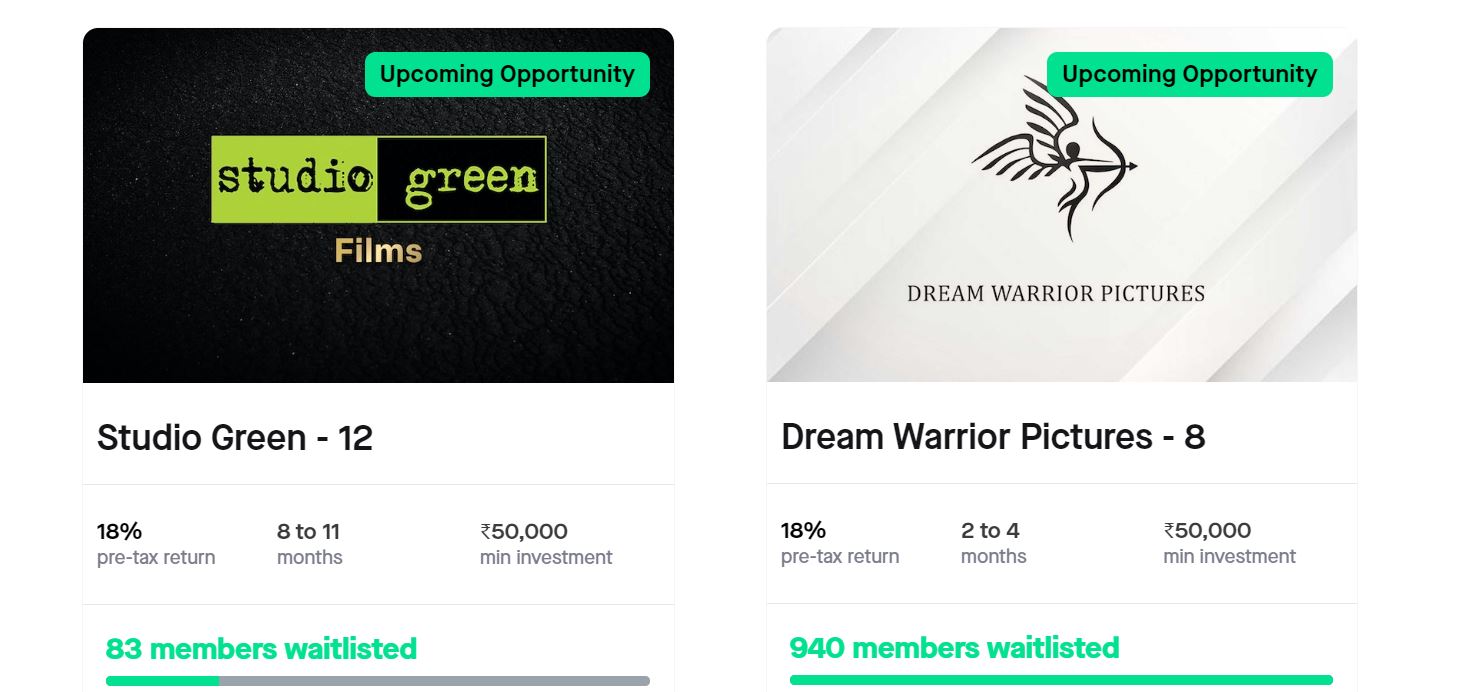 Invoice Discounting and Pooled Loans
| | | |
| --- | --- | --- |
| Platform | Returns | NPA |
| Liquiloans | 9-10% | 0% |
| Tradecred | 11.50% | 0% |
| Lendbox (Per Annum +Settlement Finance) | 11.50% | 0% |
| Lendzpartnerz | 14.0% | 0% |
| KredX | 12% | 0% |
Lendbox Per Annum returns are as per expectations with seamless liquidity. Current yield 11.75%
Using Liquiloans/Per Annum to Park Short-term Capital. Liquiloans has recently come up with a 12% plan
Received returns from Webhelp on Kredx
Tradcred has launched some good deals such as Mother Dairy and Pidilite
Have invested in 4 deals to date on Lenderpartnerz

Crypto Investing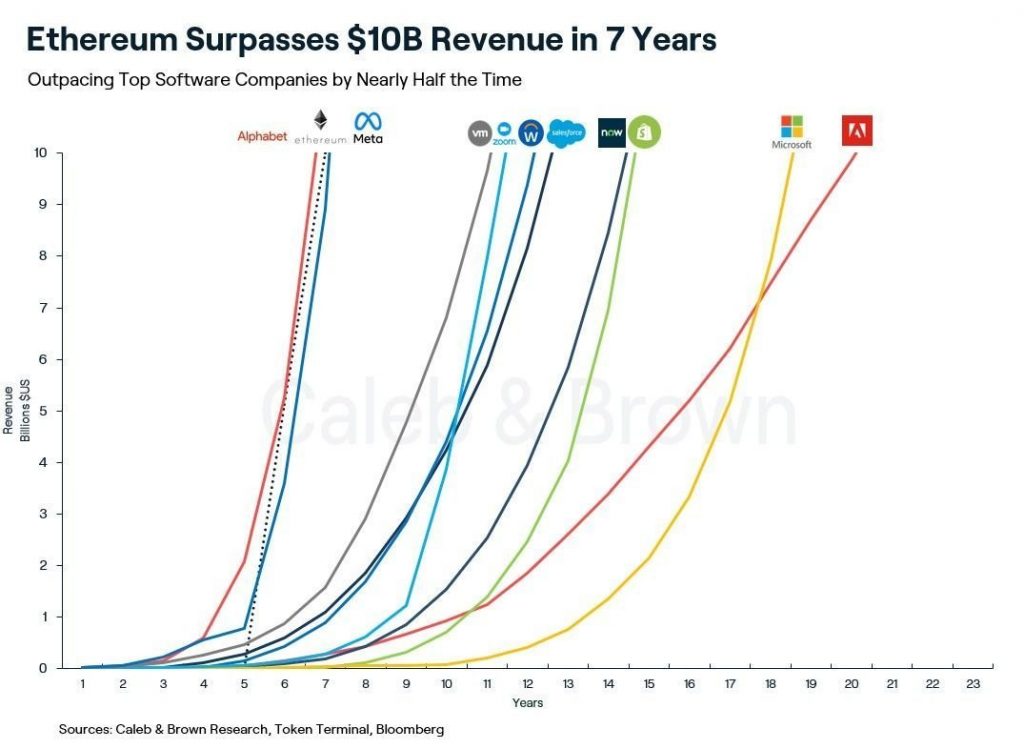 Ethereum, the leading smart contract platform, has reached over $10 billion in cumulative revenue since its launch in 2015. This growth rate outpaces many of the largest software companies in history.
It took Ethereum around 7.5 years to reach $10 billion in annual revenue, faster than Meta (formerly Facebook), which reached that milestone in a little over 7.5 years, and Microsoft, which took 19 years.
Ethereum reached the $10 billion revenue milestone through fees collected on transactions and other activities on its network. This includes payments for using decentralized finance apps, minting and trading NFTs, sending cryptocurrency payments, and more.
However, prices of the crypto have not gone up much in the last month. This is not unusual for crypto where winter can last for 2-3 years followed by explosive rallies.
You can buy Hardware Wallets on Etherbit
Current allocation:
India P2P – 55%
12Club – 5%
I2IFunding- 15%
Finzy-10%
Faircent Pool Loan -15%
| | | | |
| --- | --- | --- | --- |
| Platform | Loans Selected | Yield | NPA |
| I2IFunding(Paused) | Urban Clap Loans, education loans, Group loans | 13.5% | 4.8% |
| IndiaP2P | Only Women Borrower Loans, Branch-based p2p lending | 17% | <1% |
| FINZY(Paused) | Prime Borrowers, High Salary, A category | 13% | 3.7% |
| 12 Club | Only Minimum amount | 12% | 0% |
I have completed 1 year of using IndiaP2P with steady performance. I am steadily increasing my capital on this platform.
I2Ifunding and Finzy have a very low volume of loans and I haven't added any new capital in the last 5 months.
The systematic investment plan loan on Faircent ( Only SIP Loan) is doing well
IndiaP2P Performance
Equity Market
PreIPO Stocks
Homegrown solar panel maker Waaree Energies Ltd has filed a draft red herring prospectus with the Securities and Exchange Board of India (Sebi) for an initial public offering (IPO).
Listed Stocks
The Indian market has been in slight correction mode after the stellar rally. Overall Indian economy has shown more resilience than global markets, but the valuations are still not very cheap and India can be impacted by the global economy. However, some pockets have shown better valuation than others such as large banks like Kotak and HDFC. REITs/INVITS are another category that are at attractive yields.
Other Alternative Investment Assets  and Platform Updates
 -Alyf is an upcoming platform that provides fractional ownership of holiday homes in tourist destinations. Interested people can register and get a call from their team.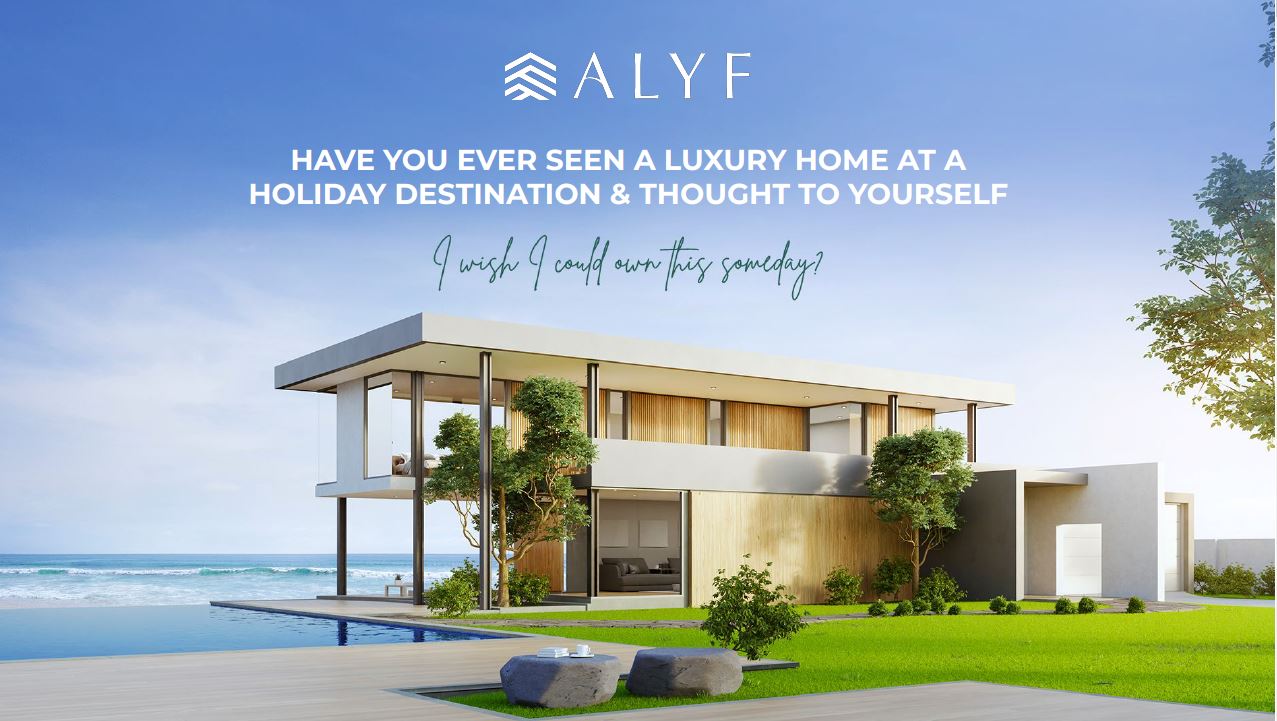 Growpital Investment –  The performance of the platform has been satisfactory till now as the payments have been on time to date. It would be great if more investors could share their farm visit experience.
Growpital(Promo code GROWRDIMES)
Leasify Investment – Leasify has recently listed a Sharepal Leasing Deal offering 20% IRR for 1 year. I will be soon doing an interview with the founder.
Fractional Real Estate Update- My investment in MYRE Capital has been performing as expected.  It is now called Yiedlwisex. I have been exploring other real estate platforms like Alyf. Will be doing a comprehensive post on the real estate options investors have.