Saving money is one of the major prerequisites in anyone's life. Almost every one of us wants to save money. Saving regular change and investing in gold can be an excellent investment option. If you are looking to invest small amounts or change in digital gold, the Jar app is something that can come to your rescue. Want to check out an impartial Jar app review? Read on to know more. 
What is Jar App?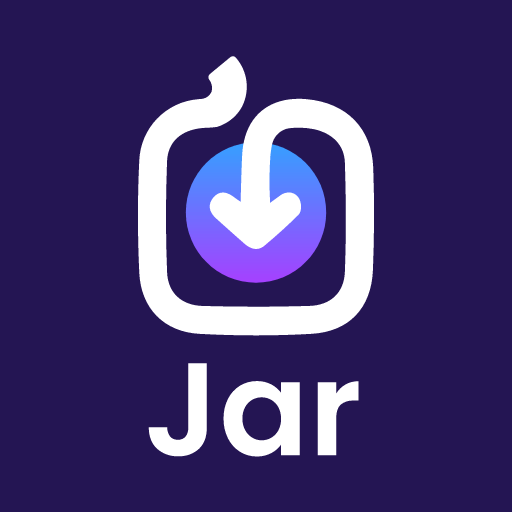 The Jar app is an app designed to help you save digital gold. You can simply begin saving digital gold daily with the Jar app and get a chance to increase your earnings by perhaps even doubling it. The app simply saves a small amount of money every time you make an online purchase. 
The Jar app is promoted and offered by the two young minds, Nishchay AG and Misbah Ashraf. 
The Jar app is designed as a digital piggy bank. Whenever it finds a digital transaction through your SMS, it rounds off the transactions to the nearest Rs 10. This generates a spare change for every transaction that you undertake.
For instance, if you spend Rs. 97 on something digitally, the app reads it through the SMS message and rounds it off to the next Rs. 10, i.e., Rs. 100 and invests Rs. 3 in digital gold. The amount will be debited from your bank account through your UPI ID.  It can be a great option for helping you invest in gold one small step at a time. 
Benefits of Jar App 
Educates youth how to save small amounts into big savings. 

Automates saving money. With just one time authorization, you can continue saving without any need to do it deliberately. 

An extremely convenient way to save money. The steps involved are extremely frictionless and seamless. 

You do not need to invest in large amounts. That would mean you do not need to be embarrassed to begin investing. You can begin investing in amounts such as Rs. 5 or 10. 
Click to Register & Get upto Rs.500 Signup Bonus
How does Jar App work?
Well, the mode of operation is much easier and simpler. The app needs you to register with your UPI ID, and then can read the SMS messages received on your phone. Every time you make a digital transaction, it reads the message and spends the extra change in 99.9% Pure Gold. 
The app makes use of the concept called UPI AutoPay for investing on your behalf. The investments in gold are secured with secure technologies and are insured by the top banks in India. 
You can buy and sell gold at your convenience. You will be able to sell and buy gold at the prevailing rate at the time of the relevant transactions. Please note that the buying and selling prices are market-driven and can keep fluctuating. 
Is Jar App Safe?


The services offered by the Jar app are offered by SafeGold as a provider. The provider has positive reviews and thus can be a great option for enjoying your great experience ever. The gold you buy is backed by the RBI-regulated trustee—IDBI. That would make the investments through the Jar app quite safer. 
The app also has options for end to end encryption. Both the app and payment channels provide you access to a secure encryption option. No one – even the employees at Jar would be able to have any access to the data. Yet another great option is that you do not have any lock-in period. Your savings will remain yours forever. You can convert or withdraw your money at any time you would please. 
How to register & invest in the Jar app?‍
Click here to download the Jar App on your phone.
Use link above to get upto Rs.500 signup bonus!
Once signup is done, login.

You will need to set up Autopay options from your UPI services such as PhonePe, Google Pay, or Paytm account.
That should be it. Your app will begin reading the SMS messages, and whenever it finds the online transactions, it will round it off to the next Rs. 10 and will withdraw the change to invest in gold right away.
In case you are looking to withdraw the funds and sell the gold that is accumulated in your account that should be an easy and simple option to go with. The money will be added to your e-wallet. You can be assured of the best possible rates for your gold so that you can be assured of better returns and, in turn, save more money. 
We would consider the Jar app one of the most unique and excellent options for enjoying a better degree of experience for fully automated solutions for micro-savings and democratized investments. To create a habit of micro-investment in millions of Indians, the app is definitely worth its salt. 
Jar App Review- Final Verdict
Well, Jar is indeed the first of its kind app in India that makes use of the Autopay functionality for automating your savings more effectively and efficiently. With the support of the NPCI and major UPI service providers of India, the app and the concept behind it have been one of the excellent options ever. 
Click to Register & Get upto Rs.500 Signup Bonus
Frequently Asked Questions
What is Jar App Refer and Earn program?
The Refer and Earn program is used specifically for creating awareness about the unique Jar app experience. You can refer the app to your friends and others to get Rs. 50 as a joining bonus for your friends. 
Who are the people behind this app- the Jar App founders?
The vibrant and powerful app is the brainchild of Nishchay AG and Misbah Ashraf. Brought to you by the young minds, this has indeed been a great initiative. Nishchay is the former director of mobility startup Bounce, and Misbah Ashraf was the co-founder of Marsplay. 
Who are the Jar app investors?
The Jar app has been able to raise funds. It has gained investors in the form of Arkam Ventures, Tribe Capital, and WEH Ventures. It has also had angels that Kunal Shah (founder of CRED), Shaan Puri, Ali Moiz, Howard Lindzon, Vivekananda Hallekere, Alvin Tse and Kunal Khattar. 
What do you need for setting up your Jar account? 
Setting up the Jar account should be much easier and simple as it does not need a complex procedure. You would just need two specific documents – 
A valid phone number.

A UPI account with Phonepe, GooglePay, Paytm, or other UPI service providers. 
Is KYC required for registering in Jar App?
No, you do not need to have any KYC for registering for the service or for using it.