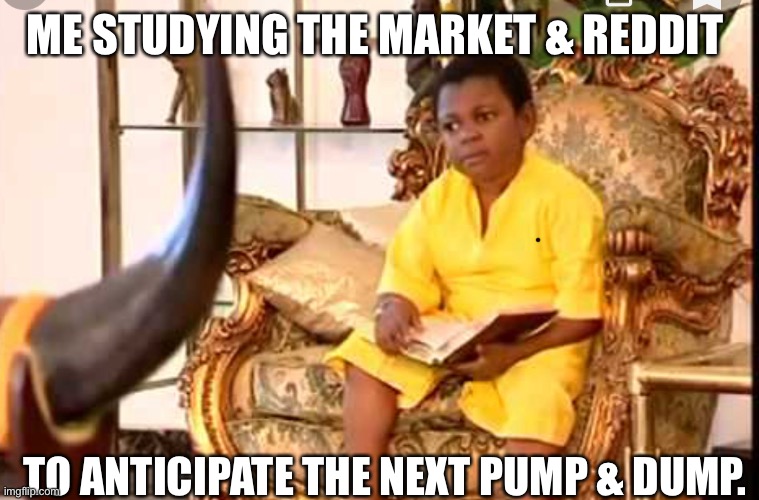 Alternative data has become a bigger trigger for investment decision than fundamental. Hence Twitter and Reddit are the new go to places for getting information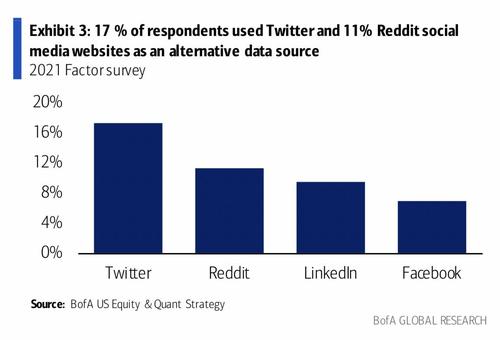 Even the broad market is just following macro data while ignoring stock valuation.Global PMI data and employment data was better than expected.Hence the positive narrative drove equities Up. Though the near term biggest fear in market is of a mutant virus which can play spoilsport to the economic revival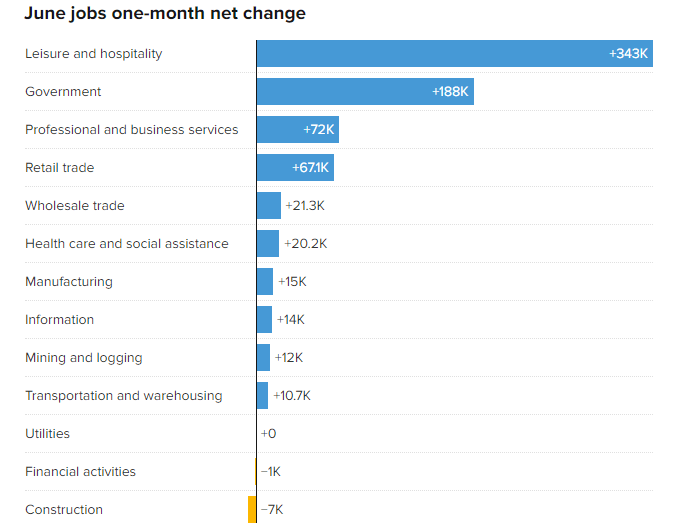 Back Home earning season has started and Traders should brace for volatility
My Alternative Investment Portfolio Performance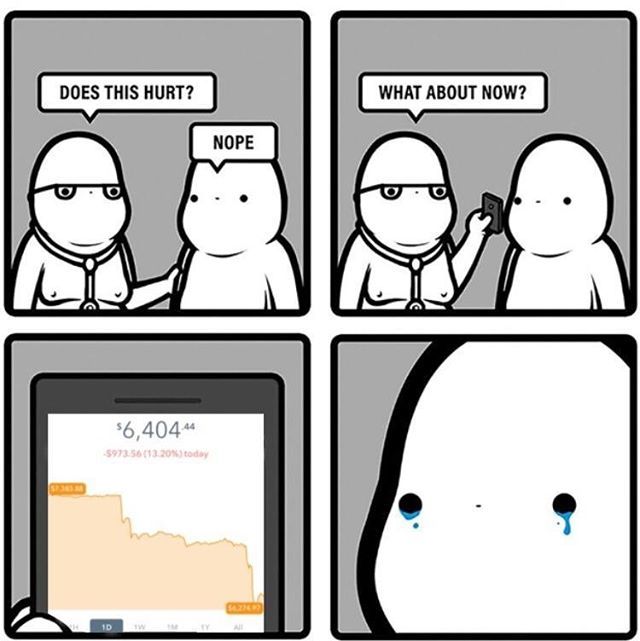 The past month saw Bitcoin suffer, ending down around 6%. This was a result of Jitters in traditional markets, intensified Chinese regulatory action (including a shutdown of all mining activity), UK's financial regulator clamping down on Binance, and environmental issues all contributed towards the sell-off. However Bitcoin Mining Council announced that the Bitcoin mining electricity mix was 56% sustainable in Q2 2021. In addition,Elon Musk has agreed to discuss Bitcoin publicly with Twitter and Square founder Jack Dorsey on July 21st (BTC Traders mark the date!)
Yield Generation Alternative Investment Platform Performance (Annualized)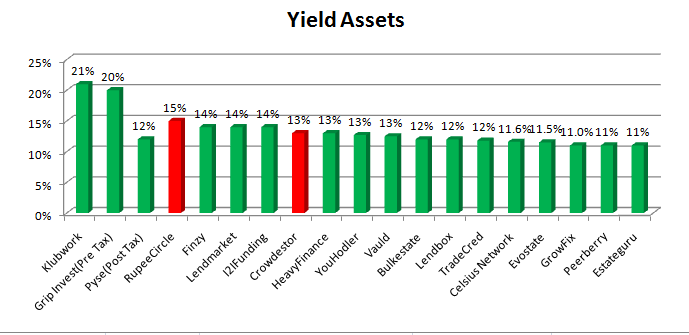 Capital Gain Alternative Investment Performance (Quarter Performance)
This quarter Trading has been more fruitful than my investment as choppy market gave good opportunities to trade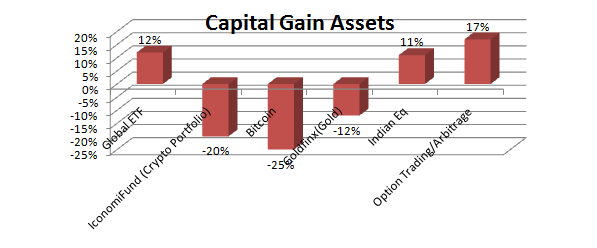 Structured Lending Investment
Wealth Wint latest offering got subscribed within 3 hours!
Grip provides more regular investment hence easier to plan investment
All my cashflow in ,Klubworks,GrowFix and Grip Invest are as per plan
Pyse is launching Tata deal on 5th July
Klubworks deals get subscribed super quick,so you need to actively track issue opening date
I invested in Smoor on Klubworks
New Deals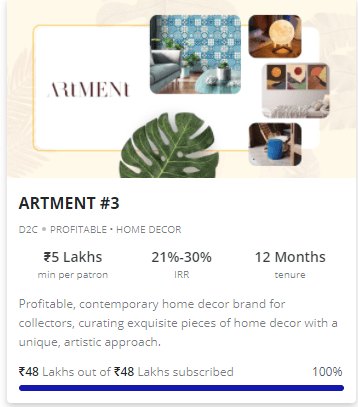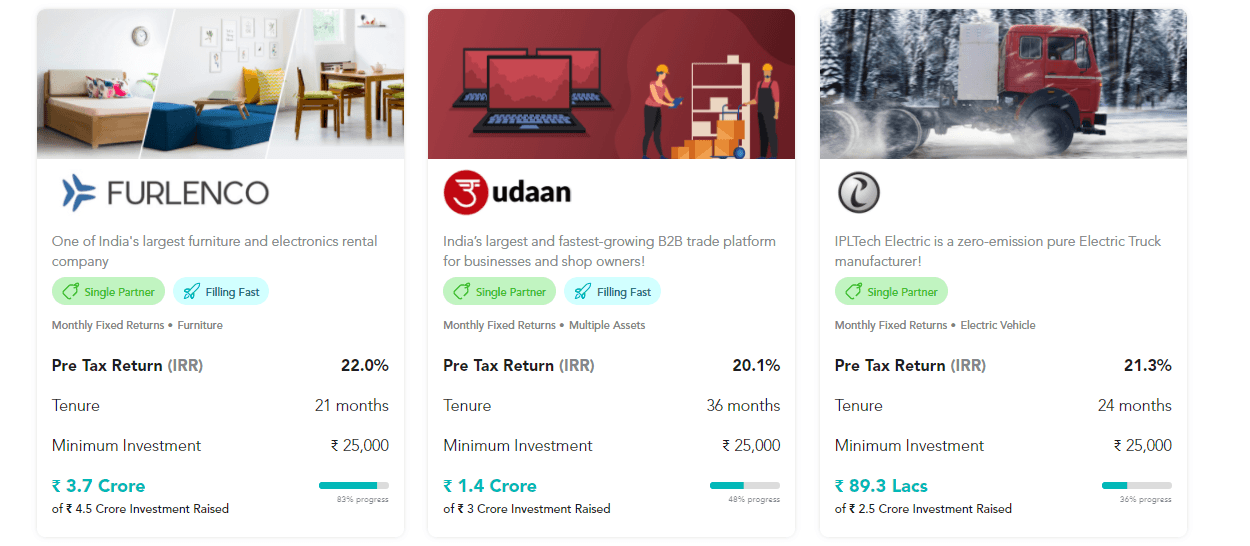 Invoice Discounting and Settlement Finance
There was some technical withdrawal issue with TradeCred which has been sorted
I will monitor Lendbox settlement finance for another 3 months before increasing capital as my experience with most P2P has not been great.
New Deals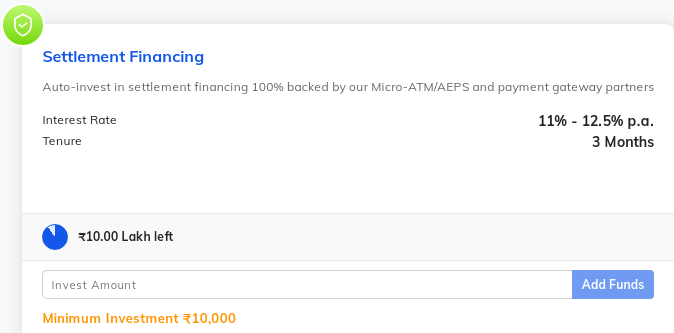 International Real Estate and P2P
I have stopped new loans on Crowdestor as there have been few delay in repayment
EvoState has some great projects listed
International Equity
Surveying the recent stretch of records for the S&P 500 Index, you'd be tempted to think that when it comes to markets, everything is awesome. This is because Inflation fears have eased, economic indicators are strengthening and the Federal Reserve remains accommodative.
However Investors are taking risk off the table as the fast-spreading delta variant of the coronavirus causes fresh outbreaks in many parts of the world.Honestly I feel a forever expensive reset of market is a bigger risk.In the long run you would be taking so much risk for paltry dividend along with reinvestment risk, new future investment risk !
Crypto Lending Investing
My current yield across platforms including arbitrage is close to 12%
Celsius is offering 40$ for depositing USDT (code 133908fe3e)
Vauld is a great platform if you are looking to transfer INR through bank for buying USDT
Crypto Investment
I have booked my BTC hedges as volatility is dropping which means option prices can drop ,so best is to book profits timely
P2P Lending Investment
Current allocation:
Rupeecircle- 15%
I2IFunding- 25%
Finzy- 35%
Lendbox-25%
| | | | |
| --- | --- | --- | --- |
| Platform | Loans Selected | Yield | NPA |
| I2IFunding | Cooperative banks backed loans,E-Rickshaw backed loans,education loan,NBFC backed loans(Monedo etc) Group loans | 14% | 5% |
| Rupee Circle(paused as no new loans temporarily) | Small business/salariedloans to people with own house and low EMI to Earning Ration | 16% | 5% |
| FINZY | Prime Borrowers,High Salary ,A category | 14.2% | 3% |
| Faircent(Onlypool Loans/Education loans) | credit pool loan | 11% | 1% |
Due to second lockdown still careful with new loans unless there is more clarity
FINZY has started increasing loan flow as lockdown has started easing
Other Alternative Assets
All these asset class will do well if inflation stays across the board in 2021-2022