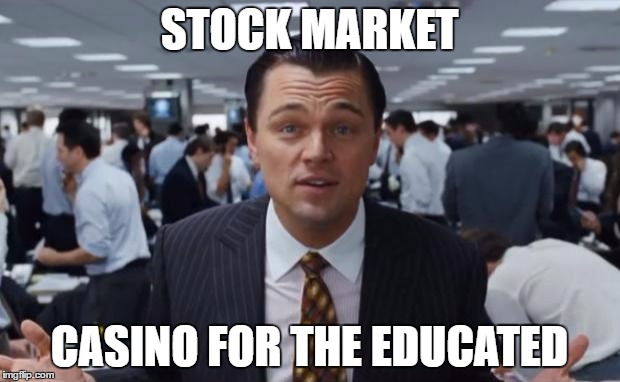 This month alternative investment were stable while the crypto market crashed and money flew to Meme stocks which went on overdrive.
Trading volume in AMC and other meme stocks exploded this week as retail traders on the infamous WallStreetBets forum continued to encourage each other to pile in. AMC and Blackberry both traded over 500 million shares on last Thursday, becoming the two most active stocks on the Nasdaq.
In talk of meme stocks, there is an acronym, BANG. which includes BlackBerry Ltd. , AMC Entertainment Holdings , Nokia, and GameStop. But there are four other meme stocks that have had a lot of recent social-media buzz and trading activity that we can add to make a list of eight

My Alternative Investment Portfolio Performance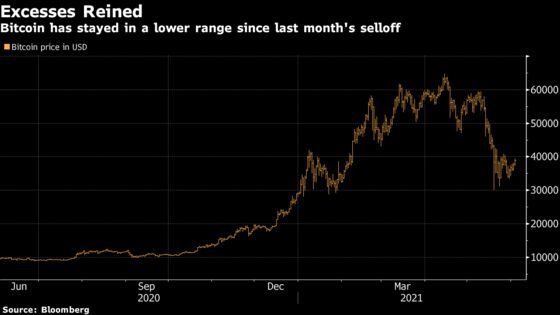 Speculative investors may have been pushing meme stocks "to the moon" earlier this week, but their crypto counterparts have been coming back down to Earth en masse. Hedging activity is on the rise and bullish bets are finding limited demand — even with Bitcoin still almost 40% below its peak.
The gap between Bitcoin futures market and the spot price. At the height of the mania in April, the premium shot to 50% on an annualized basis — meaning investors could lock in a massive profit with a simple convergence trade. It's now collapsed to just 9%, on crypto exchange Binance.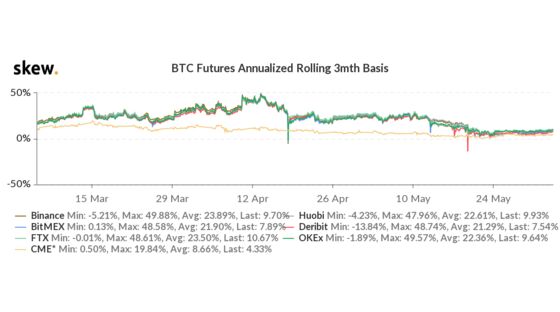 .
Yield Generation Alternative Investment Platform Performance (Annualized)
Capital Gain Alternative Investment Performance (Quarter Performance)
Finally the crypto euphoria crumbled a bit. Not sure it will start another bull run or bear as market seems indecisive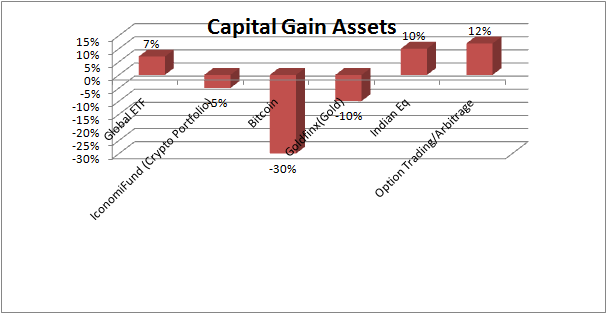 Structured Lending Investment
Wealth Wint launched it's new deal which got subscribed in 3 days, AA+ asset with great security!
Grip has been regular with new deals which makes it easy to reinvest
All my cashflow in ,Klubworks,GrowFix and Grip Invest are as per plan
No new deals on Pyse yet
This month I will be doing 1 year review of Grip Invest
Klubworks deals get subscribed super quick,so you need to actively track issue opening date
New Deals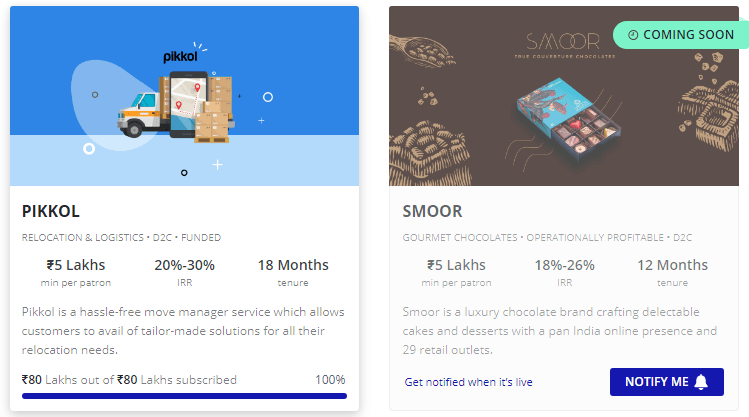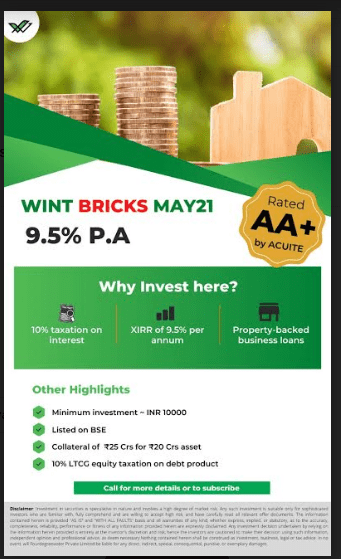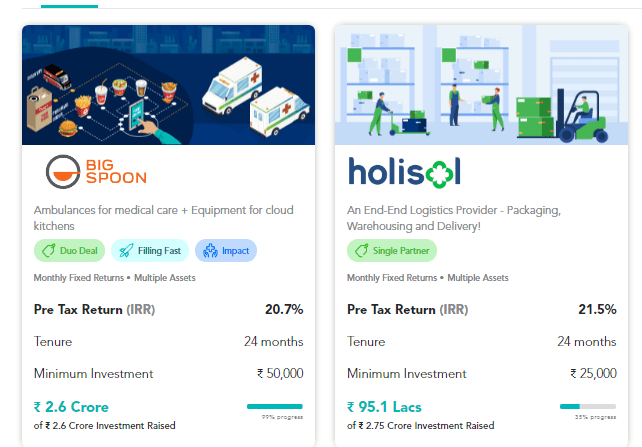 Invoice Discounting and Settlement Finance
Rupeecircle has temporarily discontinued new loans due to change in ownership of company.I have transferred money to loans backed by bank receivables on Lendbox .This platform compliments Tradecred for smaller investment tickets.
Current yield is close to 12%.Will increase amount once I am more confident.
New Deals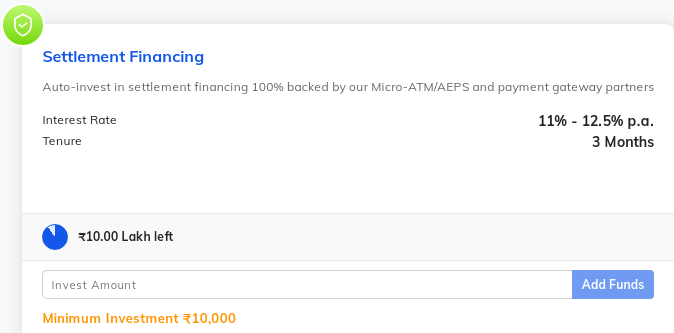 International Real Estate and P2P
I have stopped new loans on Crowdestor as there have been few delay in repayment
Have added Heavy Finance to the portfolio.
International Equity
Stockal has more number of ETF than vested.People who want to ride the meme stocks wave can check out this list as we are no more in an investing market but trend following mania.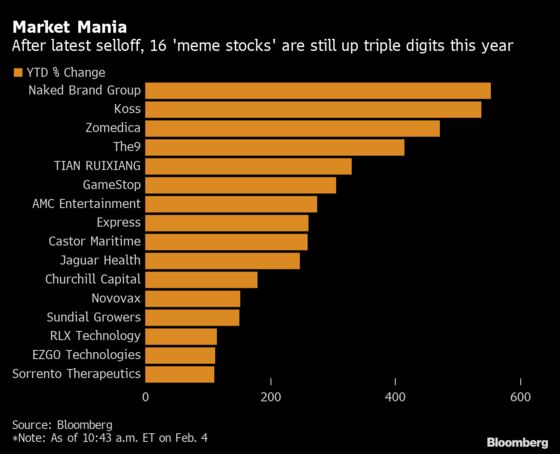 Crypto Lending Investing
My current yield across platforms including arbitrage is close to 12%
Celsius is offering 40$ for depositing USDT (code 133908fe3e)
Crypto Investment
My hedges on BTC paid off as the increased in value due to the crash. High volatility also inflated the price!
P2P Lending Investment
Current allocation:
Rupeecircle- 20%
I2IFunding- 25%
Finzy- 30%
Lendbox-25%
| | | | |
| --- | --- | --- | --- |
| Platform | Loans Selected | Yield | NPA |
| I2IFunding | Cooperative banks backed loans,E-Rickshaw backed loans,education loan,NBFC backed loans(Monedo etc) Group loans | 14% | 5% |
| Rupee Circle(paused as no new loans temporarily) | Small business/salariedloans to people with own house and low EMI to Earning Ration | 16% | 5% |
| FINZY | Prime Borrowers,High Salary ,A category | 14% | 3% |
| Faircent(Onlypool Loans/Education loans) | credit pool loan | 11% | 1% |
Due to second lockdown still avoiding new loans unless there is more clarity
Moving capital from Rupee Circle to Lendbox settlement finance loans
Other Alternative Assets
Had a call with Goldfinx senior management. They are expecting the project to gain traction in the second half this year. Will keep track of their progress before adding any new investment