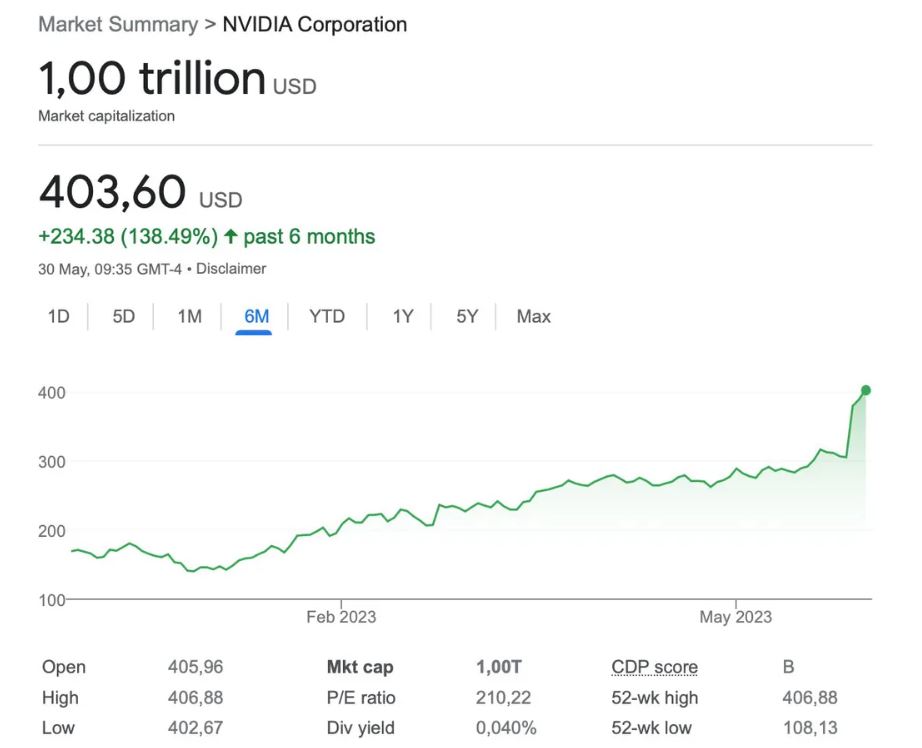 The market has been in a positive mood in May as most of the bourses marched ahead. The general economy does not look as optimistic with major job cuts announced by large tech firms like Meta and Google. Nvdia was one company that has bucked the trend with a stellar performance backed by surging 25% percent overnight and crossing a mind-boggling 1 trillion market capitalization!!
Alternative Investment Portfolio Performance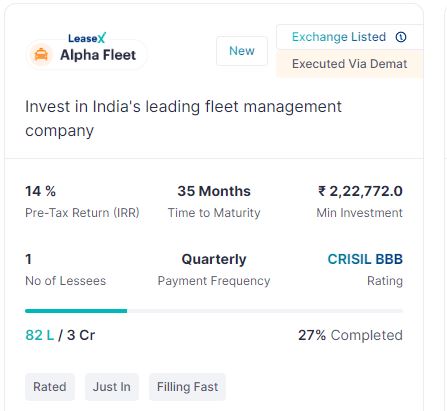 Many investors have been left confused after Grip Invest changed the asset structure from LLP to Leasex. Some people are worried about a higher tax. Our observations on the product benefits are
More regulated, as they have to follow SEBI guidelines
External Credit Rating
More liquidity by virtue of being listed.
Independent Trustee managing  cashflow
Pre-Tax structure
Higher Diversification
For Pre Tax, interest is taxed at the hand of the investor, unlike LLP structure where all cashflow is taxed in LLP at 31.2%
Issues with the Grip Invest Structure-
25% TDS upfront which might not affect the return of people in higher tax brackets but for people in lower tax brackets, it's a huge drag
Bottomline is if you are in the higher tax bracket this is a much better product offering more diversification but for others, it is a hassle to pay such high upfront TDS and lose time value of money even if they claim at year-end while filing tax.
We request people to start using  Forum on Randomdimes for discussing investment opportunities, trading, and other finance-related stuff. You can register and get started here
Lending Investment
| | | |
| --- | --- | --- |
| Platform | Returns | NPA |
| Grip Invest | 13% | 0% |
| Klubworks | 15-17% | 0% |
| WintWealth | 10-11.5% | 0% |
| Jiraaf | 12-15% | 0% |
| Pyse | 10-11%(Post-Tax) | 0% |
| Legalpay | 14-16%(Post Tax) | 0% |
| Growpital | 16%(Tax Free) | Blended Yield |
| Leafround | 15-18% | 0% |
| Altifi | 12.50% | 0% |
| Better Invest | 16-18.00% | 0% |
All my cash flows in

Klubworks, WintWealth, Pyse, Leafround,

and

GripInvest

are as per schedule.

Invested in Fab Alley on Klubworks
Invested in Stashfin NCD on Altifi and Bizongo on Jiraaf
Invested in 1 invoice on Leafround and Nutritap Leasing at 18% IRR
Grip has listed a 14% product with the Everest fleet underlying as an asset.
2 Betterinvest deals are lined up this month
All my Jiraaf Bonds: KNR Infra, Home credit, Bhanix, etc are repaying on time.
New Deals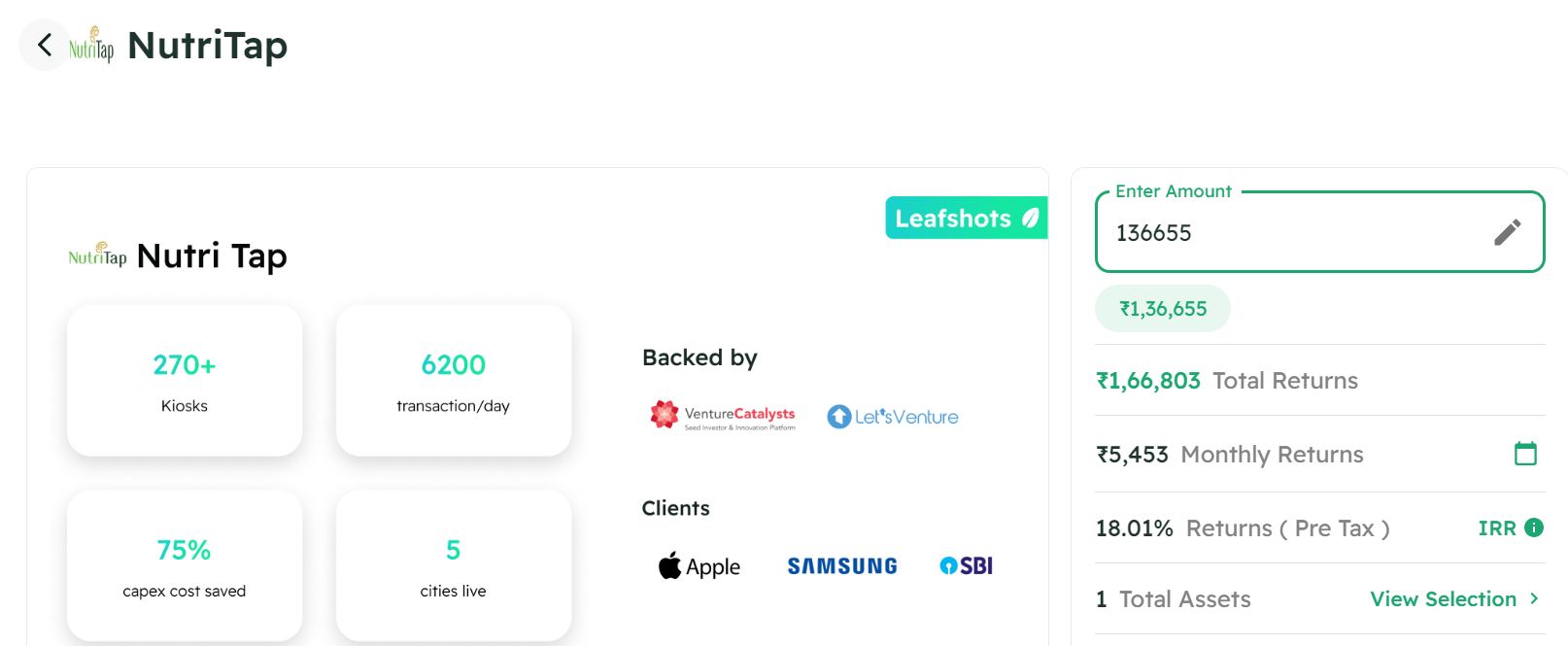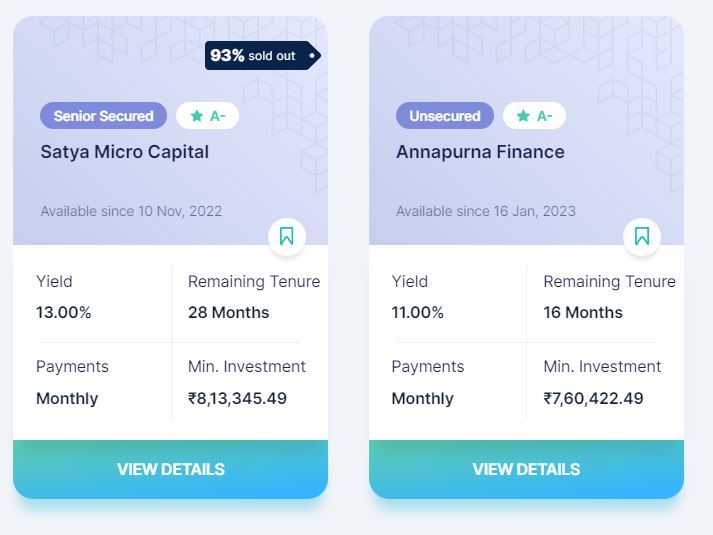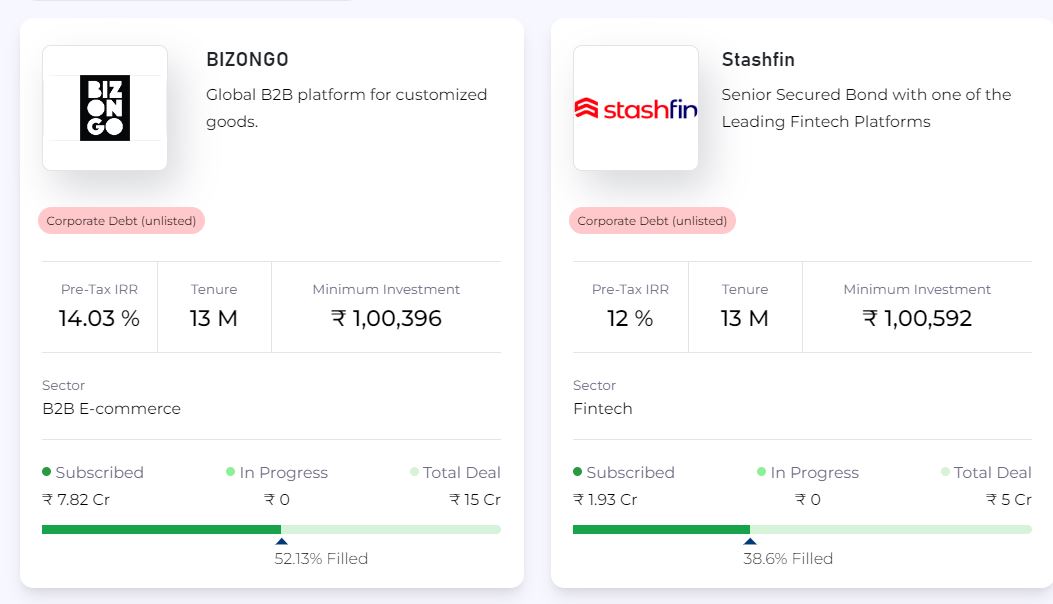 Invoice Discounting and Pooled Loans
| | | |
| --- | --- | --- |
| Platform | Returns | NPA |
| Liquiloans | 9-10% | 0% |
| Tradecred | 11.50% | 0% |
| Lendbox (Per Annum +Settlement Finance) | 11.50% | 0% |
| Cashkumar(Elastic Run) | paused | Paused |
| KredX | 12% | 0% |
Lendbox Per Annum returns are as per expectations with seamless liquidity.

Using Liquiloans/Per Annum to Park Short term capital
Added Saveo Invoice on Tradecred this month.
Cocoblu repaid on time on Kredx. Invested in Blinkit Invoice on Kredx
Have stopped Cashkumar for the moment as no deal flow and visibility.


Crypto Investing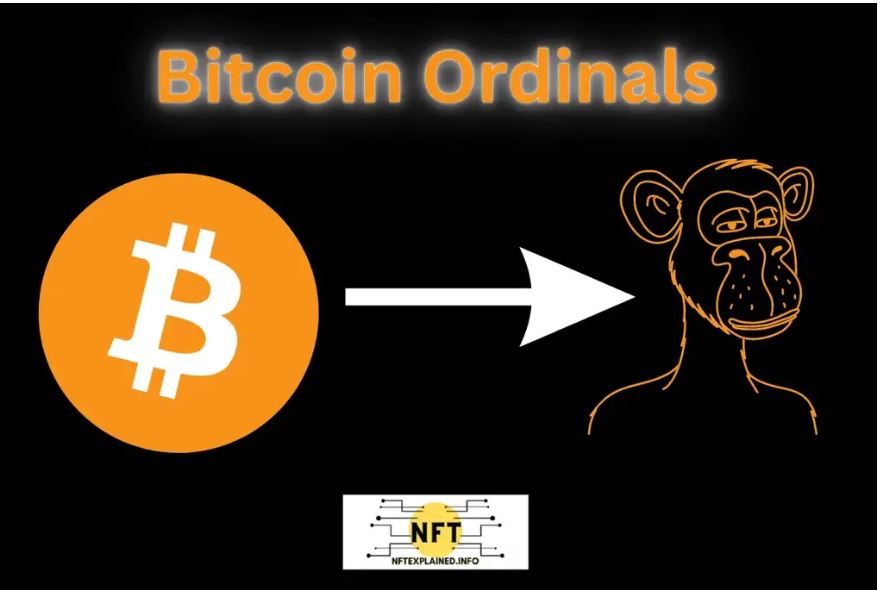 Recently a new use case of Bitcoin is emerging -NFT
For the longest time, the utility of Bitcoin was limited to storing and transferring value. As such, developer activity on the world's oldest blockchain network was minimal, to say the least. Fortunately, this began to change with the emergence of Bitcoin DeFi protocols such as Wrapped Bitcoin (WBTC), Stacks (STX), Rootstock (RBTC), etc.
And now, the utility of the Bitcoin network has been expanded even further, thanks to the arrival of the Ordinals Protocol. This latest innovation allows developers and artists to create and store digital artifacts directly on the Bitcoin blockchain. The protocol has been a massive hit, with more than 100,000 ordinals minted so far. This may lay the foundation for a new resurgence in Bitcoin demand!
You can buy Hardware Wallets on Etherbit
P2P Investment
Current allocation:
India P2P – 50%
12Club – 5%
I2IFunding- 25%
Finzy-10%
Faircent Pool Loan -10%
| | | | |
| --- | --- | --- | --- |
| Platform | Loans Selected | Yield | NPA |
| I2IFunding(Paused) | Urban Clap Loans, education loans, Group loans | 13.5% | 4.75% |
| IndiaP2P | Only Women Borrower Loans, Branch-based p2p lending | 17% | <1% |
| FINZY(Paused) | Prime Borrowers, High Salary, A category | 14.2% | 3.5% |
| 12 Club | Only Minimum amount | 12% | 0% |
IndiaP2P performance has been as per my expectations till now. Have completed almost a Year. This month 1 Year Review post will be published.
I2Ifunding and Finzy have a very low volume of loans
The systematic investment plan loan on Faircent ( Only SIP Loan) is doing well
IndiaP2P Performance
Equity Market
The equity market looks less attractive as interest rates are high and even top Bonds can offer 8-10% yield with low volatility
PreIPO Stocks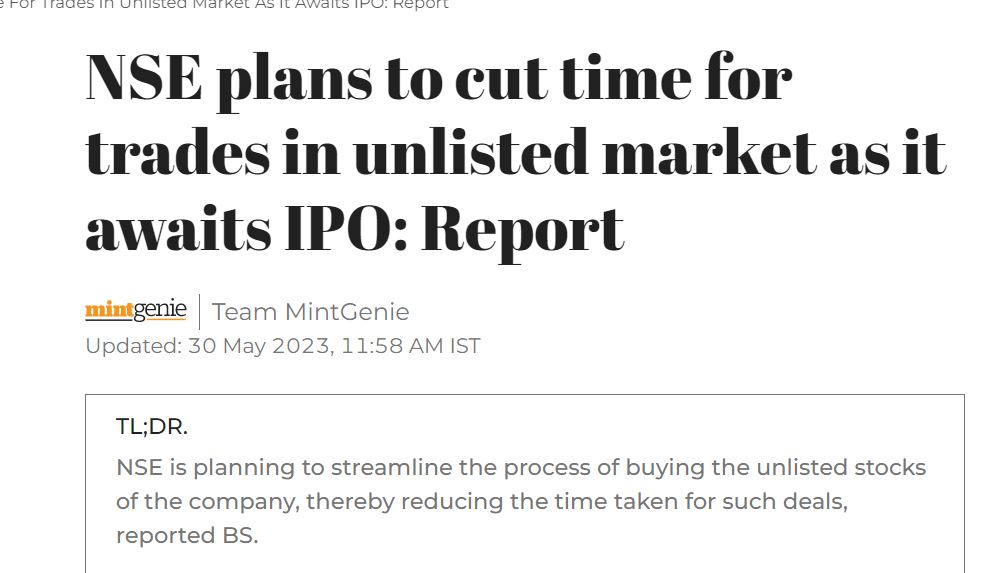 I bought a few more NSE Shares this month after they posted stellar results. It takes generally 6 months for the complete process before the NSE share is credited. Recently they are coming up with a proposal to reduce this time. If you are looking to add shares < 500, Unlisted Zone is offering the best prices. For a lot higher than 500 we can connect with some large brokers. You may drop a query to us.
Listed Stocks
Investment in Global markets, as well as Nifty IT and Pharma, have given decent returns in the last couple of months. Have decided to reduce the SIPS at the current level and wait for any sharp corrections to add in the dip.
Other Alternative Investment Assets  and Platform Updates
Growpital Investment –  The performance of the platform has been satisfactory till now. I am still awaiting the latest Audited financial report and the appointment of a Trustee before scaling up my investment.
Growpital(Promo code GROWRDIMES)
Sustvest Investment – My Sustvest Portfolio has been doing fine with proper repayments to date. The last deal we invested on Sustvest with a 10.86% return.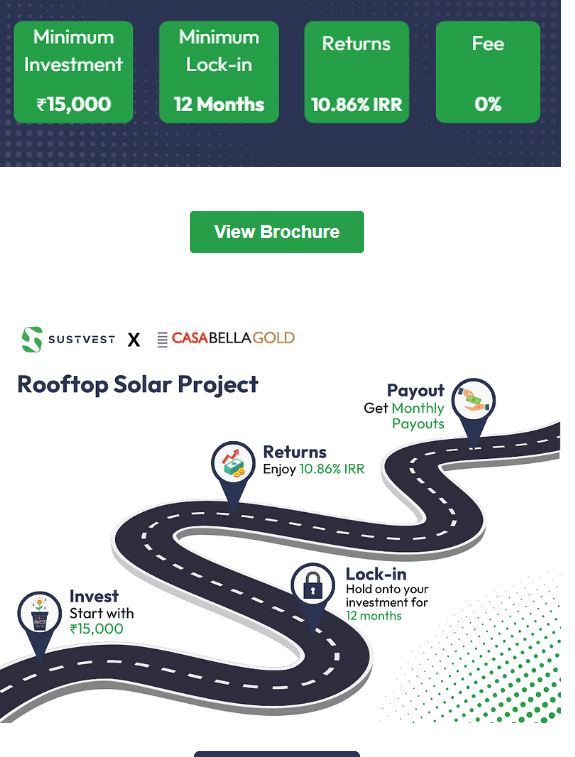 Fractional Real Estate Update- My investment in MYRE Capital has been performing as expected.  The acquisition has not impacted the operations. Now I have received more than 1 year of returns on time.
Aasthy Update –  Aasthy has recently repaid one of the investment opportunities .Net Returns for the deal was 16%.
Upcide Update
– Till date I have invested in one deal on
Upcide
(use code RDIMES) which is performing satisfactorily. It is best to compare deals on Upcide with Leaf