Growpital is the newest entry in the world of alternative investment which provides exposure to crops. The platform boasts a yield of 12-18%. Investing in farming can seem like a good strategic move. After all, whether the economy is in a recession or booming, people will still have to eat. In this Growpital review, let us explore the platform in detail.
Thus agriculture and farming investments as being recession-proof. Since farmland is uncorrelated with most other major asset classes, it has proven to perform well during challenging economic conditions.
Institutional investors like university endowments and pension plans have long known about the benefits of investing in agriculture. These investors have historically kept around 10% of their portfolio in natural resources. And for good reason!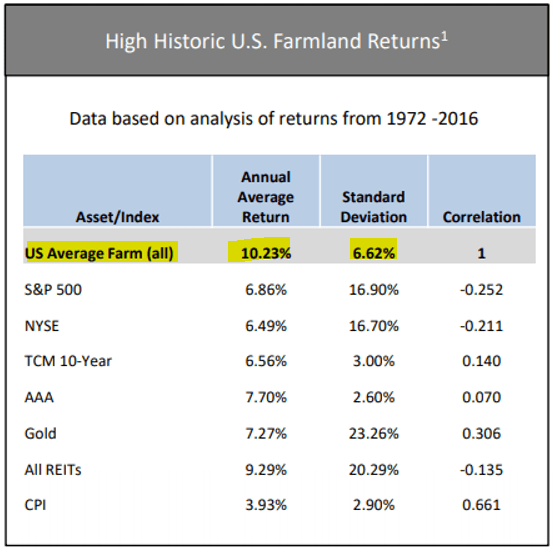 Farmland returns have consistently outperformed stock market returns for decades. Since 1990, farmland returns have averaged out to 11.5% yearly while the S&P 500 averaged only 11.1%.
At the same time, farmland experienced nearly a third of the volatility of the stock market. This has made farmland a desirable investment for many people looking to add diversification to their portfolios.
What is Growpital?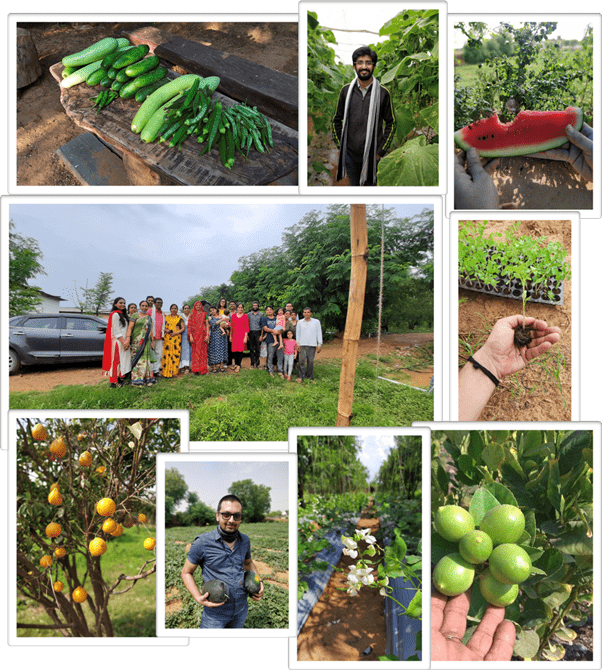 ​​​​Growpital is a platform that provides investment opportunities in agriculture projects that generate the highest possible returns while mitigating the risks by strategically diversifying crop plantations and practicing different types of farming. The platform has now around 60 Acres of land under management. They received a grant of INR 18 Lakhs from RKVY, Raftaar Programme of the Government of India, and are also National Level Award winners for growing strawberries in the summers of Rajasthan without soil (hydroponics)
Growpital Business Model
Growpital takes care of complete property management, which includes finding the right crop, identifying farmers, and all other operational processes from growing to selling the crop.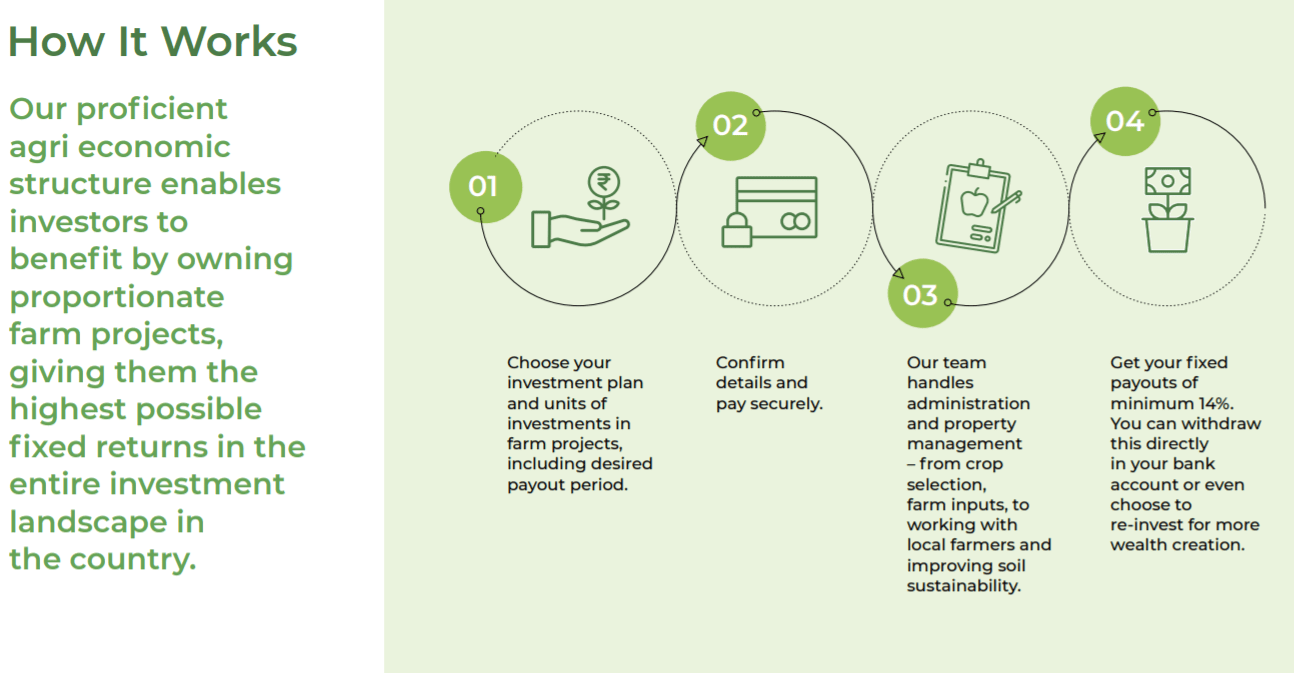 The operational mechanism of Growpital is as below
Growpital is a platform where different project entities, in the agriculture domain, list their ownership fractions in the form of LLP Capital Contributions. 
The entities are registered as LLPs only. This is done for passing on the tax benefits to investors.
For the purpose of collecting the amount, the project entities have prepared an Escrow Agreement with Growpital (Farm Silo Tech LLP) and also have an MoU in place for the same. As an investor/user when someone invests through Growpital, he/she will become a partner and lender to these LLPs (as selected by them) and represent their investment. Their partnership stake in the LLP will represent the amount of investment (Capital Contribution and Loan) made by them. 
Growpital and the designated partners of these LLPs would be responsible for the management of these Project Entities on behalf of investors/users. 
Growpital charges a commission from these Project Entities for providing with them the platform. 
The Escrow Agreement ensures that the user gets the partnership in the project entity when the amount gets transferred to a particular entity and also ensures the distribution of profits, repayment of loan,s and other payouts given by the Project Entities to the partners.
Risks in Investing with Growpital
Like all investment options, there are risks associated with investing your money in Growpital. The risks can broadly be divided into 2 segments- platform risk and product risk.
Platform Risks
New age concept:

Being a new age concept, these type of platforms & investments are not tried and tested like FDs, mutual funds, stocks, etc. We'll have to give them time to understand ups and downs faced by them.

Non regulated investment option:

This is not a regulated by SEBI or RBI or any such regulator. They are operated through an LLP which needs to be audited by a qualified CA- just like any other LLP under the sky.

Lack of transparency:

While the team does update about things happening at their farms via updates & images in Telegram group, emails, there is still a lot of scope to share with the investors regular updates about the happenings at the farm and how their money is getting deployed.
Sector Risks
Market Price Volatility Risk:

This refers to the potential fluctuations in crop prices due to market forces. Growpital addresses this risk through various strategies.

Weather Risk:

Adverse weather conditions can impact crop yields and quality. Growpital has implemented several risk-mitigation measures to counter this threat.
To mitigate these risks effectively, Growpital claims to employ the following strategies:
Crop Diversification:

Growpital diversifies its crop portfolio by cultivating multiple types of crops within a single project.

Segment Hedging:

Different farming methods, such as open fields, protected environments (shade net, hydroponics, polyhouse), and orchards, are used to minimize the impact of adverse weather conditions.

Multiple Locations:

By developing farm projects in various locations, Growpital spreads its risk exposure across different geographical regions.

Insurance:

Growpital invests in crop insurance for specified crops, offering protection against weather-related losses.

Future Contracts:

Growpital enters into contracts for select crops, such as seeds, oilseeds, food crops, and those requiring initial processing. These contracts help secure minimum returns, reducing market price volatility risk.
These proactive measures ensure that Growpital investors have a greater chance of enjoying stable and consistent returns on their investments.
Growpital Investment Options
Growpital currently has 5 different investment options listed on its website. All of them differ based on minimum investment, tenure, lockin, returns, etc. The options are listed in the chart below:
| | | | | | |
| --- | --- | --- | --- | --- | --- |
| Option Name | Min Investment | Exp ROI (in %) | Tenure | Lockin Period | Payout |
| Baby Farming | 5000 / unit | 10 | 36 Months | 12 Months | Quarterly |
| Planty Returns | 20000 / unit | 12 | 36 Months | 12 Months | Quarterly |
| Soil Savings | 100000 / unit | 14 | 36 Months | 12 Months | Quarterly |
| Leafy Eleven | 11000 / unit | 11 | 12 Months | 12 Months | Monthly |
| Rooty Profits | 1500000 / unit | 15 | 36 Months | 12 Months | Quarterly |
Once can select the ideal investment option for them from the above options considering the minimum capital, expected payout frequency among other requirements.
Out of the plans available, Leafy Eleven seems to be a decent offering with low minimum investment & tenure. If you can invest higher amounts (greater then 1 Lakh), you can consider Soil Savings plan to get higher ROI but it does come with higher tenure.
Growpital Team
The team is led by Rituraj Sharma and Krishna Sharma. Rituraj has been in the business of managing farms since 2017. He is also the owner of Zetta Farms. He is an MBA graduate and decided to pursue his passion for sustainable agriculture. He has seen multiple crop cycles and is aware of the nuances of farming.
Growpital Alternatives
Few P2P platforms provide unsecured loans but do not have the same model. In the farmland space, it is one of a kind product. Platforms like Grip Invest, Jiraaf, and Pyse offer similar post-tax yields but they have different underlying assets.
People who are interested in higher yield can also add platforms like Klubwork to diversify into other alternative assets.
My Personal Growpital Review 
 have been investing with Growpital since the last few months. Initially, I decided to test the waters by investing a small amount. Impressed by their timely repayments as promised, I have further invested with Growpital. The returns are quite impressive & considering the fact that they are tax free, adds cherry to the cake. 
However, do note that this is not investment advice and Growpital investments still form a small part of my overall portfolio and networth. Do consider proper asset allocation and probable risks before you invest.
Growpital Review
In the USA there are many farmland-based investment products but this is the first of a kind in India. If the execution is done well this can be an excellent asset that has a very low correlation with other investments. As a part of the Growpital review, I have some money to test the model. I will update the platform performance in my monthly review. If the performance is good I will increase the investment amount. Check out our monthly review 
Frequently Asked Questions about Growpital
How are the investments structured in Growpital?
When you invest funds in Growpital, you become a partner of the LLP (Limited Liability Partnership) firm. The invested amount is regarded as capital contribution and a debt to the LLP. The ownership of assets, such as farm projects, is held collectively by the LLP, with all partners in the LLP recognized as legal co-owners.
What are Growpital investment reviews by customers?
I have shared my personal opinion previously in the article above. I have invested with them personally and have been getting repayments on time as promised. A quick look online on Google Reviews, YouTube videos and elsewhere also shows investors showering praises & have good experience with the company.
Are the returns from Growpital investments tax free?
The income generated by the LLP is categorized as agricultural income and is consequently exempted from taxation under Section 10(1) of the Income Tax Act, 1961, in India. Hence there are no tax deductions on the returns given since it is the share of profit given by the farming LLP entity to its partners.