Tyke is India's first online platform for making small investments in startups. Tyke allows investments as low as INR 5000 in startups thus providing access to retail investors which till now was not possible
Special Offer for Randomdimes Users: Use code RDAI20 while investing to get 20% discount
Angel Investing Explained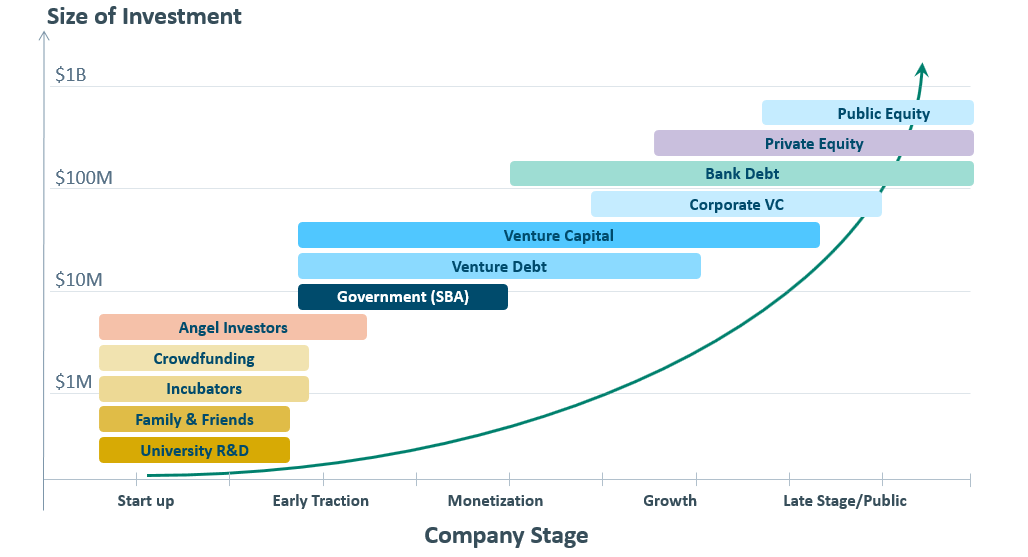 Angel Investing is a class of investment that targets companies at a very early stage. The value proposition is that if you can invest in a potential winner early you have a chance of getting multiple times of your investment. The model is premised on the idea of building a portfolio of high-risk/high potential investments with the assumption that many will fail but a small number of big hits will generate all the returns for the portfolio.
The types of companies typically associated with that sort of high potential are usually technology-centric companies. As tech companies can have a creative destruction impact the potential is unlimited (Amazon, Netflix, etc.).It is hard to make a restaurant meal that is 10 times better, faster, or cheaper, but with high-tech software or digital service, you can make a 10X improvement in many consumer solutions or business tools and processes.
Features of Tyke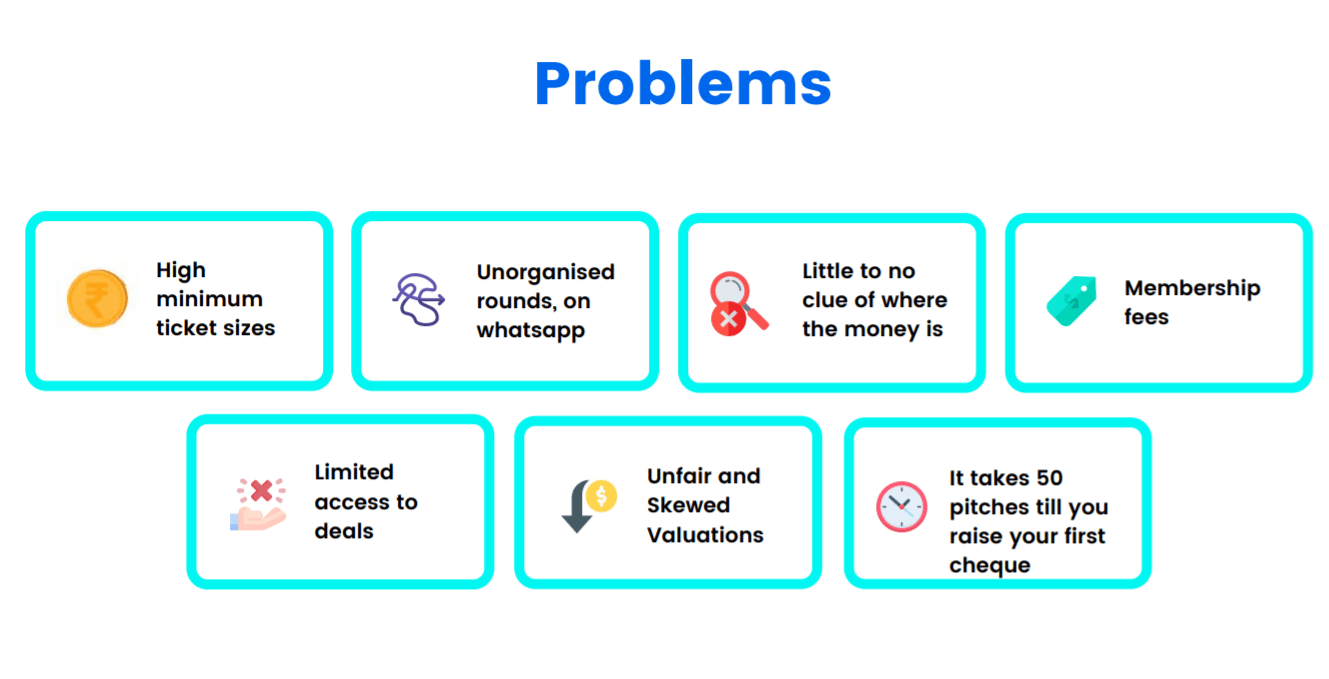 Tyke provides vetted and curated deals on the platform. Some prominent features of Tyke are:
Curated and vetted startups, backed by marquee investors made available for investment via the platform.  – with no maintenance or management fee.
Fast and safe investments. You can invest in a startup and sign your term sheet in a matter of seconds.
Seamless onboarding. Fill in a few details and browse through all deals at your will. When you've made a decision – finish a quick e-KYC, verify your bank details and sign your consent agreement. The entire process takes less than 5 minutes.
 Receive monthly updates from your portfolio startups, manage your portfolio, track your investment amounts.
Intuitive UI and focus on UX make it a hassle-free investment experience.
Tyke Deal Structuring
Tyke uses a T-Safe (Tyke -Simple Agreement for Future Equity) model for investment. A T-SAFE is an investment contract between investors and startups looking to raise capital. Individuals make investments for the chance to earn a return—in the form of equity in the company or a cash payout—if the company is acquired, goes public, or enters a future round of funding.
The T-SAFE, is an adapted version of the SAFE, a financial instrument created by Y Combinator and widely used by angels & VCs investing in startups across the globe. It is designed specifically to work for investment campaigns accepting hundreds or even thousands of investors, and it's used by several industry stalwarts in various forms.
T-SAFE Structure Explained
It takes the legal form of compulsorily convertible debentures ('CCDs') at the time of issue.
These CCDs are converted into equity on the happening of future events like a future round of investment, acquisition, or IPO.
T-SAFE is generally of two types: Valuation Cap and Discount Cap.
Valuation Cap: This signifies the maximum valuation at which the investment converts into equity shares. If you have invested ₹1,00,000 [one lakh] in a startup at a ₹1,00,00,000 [one crore] valuation cap, this means that on conversion, you own 1% of the startup. If the startup enters its next round of funding at a valuation of ₹2,00,00,000 [two crores], you still own 1% of the startup. However, if the startup enters its next round of funding at a valuation of ₹50,00,000 [fifty lakhs], you now own 2% of the startup.
Discount Cap: This gives investors equity shares at a reduced price relative to what is being paid. If you have invested ₹1,00,000 in a startup at a 30% discount cap, this means that when the startup enters the next round of funding, you will convert at a discounted valuation. If the startup enters its next round of funding at a valuation of ₹1,00,00,000, you will convert at the 30% discounted valuation (0.70 * 1,00,00,000 = 70,00,000). Effectively, you end up owning 1.429% (1,00,000/70,00,000) instead of 1% (1,00,000/1,00,00,000) of the startup.
Excel to understand the model –T-SAFE Calculator
Deals on Tyke

You can find a list of active campaigns on Tyke , The complete pitch is available for the investor
Registering on Tyke
The registration process is very simple. Just signup and complete the KYC.
Special Offer for Randomdimes Users: Use code RDAI20 while investing to get 20% discount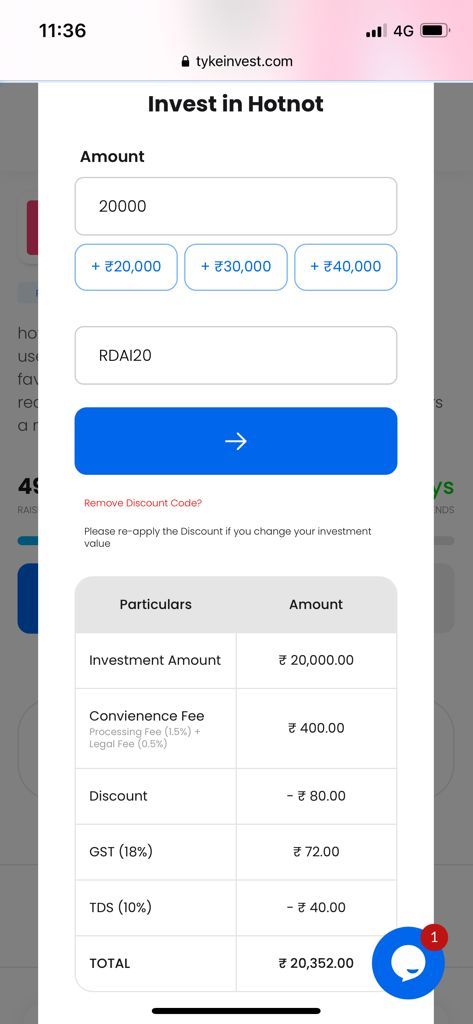 Conclusion
We hope this Tyke Review helps you understand the platform in detail. Tyke has provided an interesting opportunity for investors to participate in the Startup ecosystem. Globally many platforms allow investors to get started with few dollars. In India, the market was only accessible to High Networth till now. However one needs to understand that startups are inherently very risky and in any portfolio, many can go bust hence diversification is key. Secondly, only invest a small part of your capital in startups