We all understand the importance of diversifying our investments across geographies. For beginners, diversifying one's portfolio across different countries & continents can help tide over volatility or crisis situations emerging in any region. The recent happenings in Russia & Ukraine highlight the importance of diversification even more!
Apart from diversification, markets like the US have several global companies (in domains like technology, finance, etc.) which have a very strong moat and operate globally with almost zero competition. With all these things in mind, it makes sense you have some geographical diversification to countries like the US in our portfolios.
For investing in US markets, some of the options include US-based ETFs, Fund of Funds, etc which are being operated by Indian AMC. Apart from these, you can also open a trading and a brokerage account with any Indian bank partner in the US and invest through them.
Before new age fintech platforms allowed, creating a brokerage/trading account for investing in US markets was a very painstaking task with very high minimum investments and documentation. In this Stockal review, we will evaluate this platform in detail and see how you can invest in US markets through it.
What is Stockal?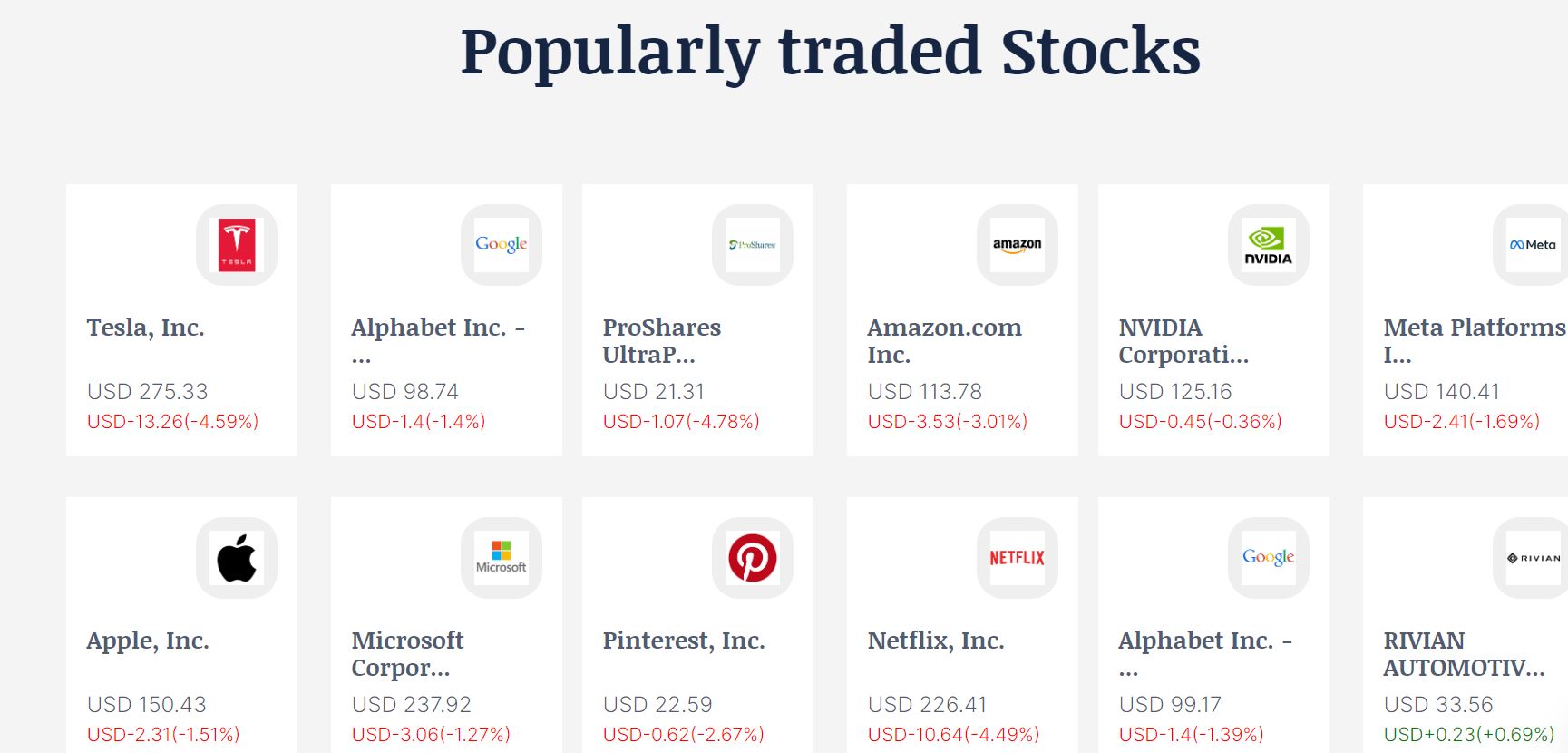 Stockal is a platform that enables individuals from Indians and the Middle East to invest in US stocks and ETFs. You can invest in over 5000 stocks and ETFs in the US markets using Stockal.
You can start investing in US markets with as less as $1. The account opening is free of charge and the entire process (including KYC) is online and can be completed in minutes. Stockal platform can be accessed on the web and mobile app for Android and iOS platforms.
For ease of understanding, you can consider Stockal to be the Zerodha to invest in US stocks and ETFs.
Salient Features of Stockal
Some of the features of Stockal are as follows:
Fast and easy onboarding with online KYC. The account can be up and running within a few minutes.
Invest in over 5000 US-based stocks and ETFs.
Invest in fractional shares of companies. You can now invest as low as $10 in stocks of companies where 1 stock trades for hundreds of dollars.
No minimum investment is required. Start from as low as $1
Invest in pre-curated themes baskets of stocks and ETFs called Stacks.
Stockal Stacks- Smallcase for International Stocks?
Stacks is an offering from Stockal which is essentially pre-made baskets of stocks & ETFs in which you can invest with a single click. These 'stacks' are built by experts after extensive research and analysis.
You can consider it similar to the 'smallcase' but for US markets. In case you don't want to spend time and effort analyzing stocks and ETFs yourself, Stockal Stacks might be a good option with readymade baskets.
There are a total of 22 Stacks live at the time of writing this article. Some of the popular Stockal Stacks are:
| | | |
| --- | --- | --- |
| Stack Name | 3 Year Returns | Risk Level |
| US Tech Bluechip Portfolio | 34.49% | Moderately High Risk |
| Electric Vehicle Portfolio | 36.16% | Moderately High Risk |
| Global Value and Growth | 22.53% | Moderately High Risk |
| S&P US Champions Portfolio | 10.25% | Moderately High Risk |
| Global ETF Portfolio | 11.08% | Moderately High Risk |
| Cosmos Thematic High Impact | 19.62% | Moderately High Risk |
Stockal also have few curated popular mutual funds focussed on current themes like ESG and Technology.
Stockal Founder
Stockal is based out of New York with an office in Bangalore, India. It was founded by Sitashwa Srivastava and Vinay Bharathwaj in the year 2016. Sitashwa is an alumnus of the Great Lakes School of Management and has previously founded Jade Magnet- a crowdsourcing platform for creative, social, and technology services.
Stockal Funding
Stockal raised $9 million in January 2022 as part of its Series A funding. The investors who participated in this funding include Hashed, PEAK6, ARC Group Ventures, Trica, 7Square, AZ Ventures, Czar Capital, and Riso Capital. Some of the existing investors also participated in this round.
Stockal Alternatives
There are several alternatives that have come up recently in this domain. Some of the popular ones are:
Almost all these platforms offer the same services and are available with almost the same features.
You can check our detailed comparison- Winvesta vs Stockal vs Vested vs Groww to compare these platforms and see which one suits the best your requirements.
Stockal is Safe?
When you sue Stockal, the brokerage account is opened with Stockal's US-based brokerage and clearing services partner- DriveWealth. It is a brokerage firm regulated by FINRA. It is a licensed carrying and self-clearing broker offering brokerage services to global investors. Leading venture capital firms like Softbank and others have backed DriveWealth. The custody of your account opened with Stockal is with DriveWealth. So you can be assured of Stockal's safety and can be assured that your holdings will be safe.
Stockal Review- My Personal Experience
I have been personally using Stockal for the past 2 years and have used almost all similar platforms which allow Indians to invest in US stocks and ETFs. My personal experience has been pretty decent. Signup and KYC were smooth and fully online. Funding the account and buying the shares was also a breeze. I never had to interact with their support team for anything. I also got a small referral bonus which I used to purchase shares since I joined as a referral of my friend- who was an existing Stockal customer. You can click here to signup as my referral and claim your referral bonus!
Conclusion
In case you are interested in US stock or ETF investing, Stockal is a very good platform. You are already aware of diversifying investments across geographies. With platforms like Stockal, it is becoming much easier to buy and hold stocks of favorite companies like Netflix, Apple, Google, etc. which we use in our daily lives. No account opening charges and minimum investments in cherry on top. Do open your account here and explore the platform. Be wary of taxation applicable to US stock and ETF investing- which is different from Indian equity investments! If you have any doubts or queries, do raise them via the comment box. I have personally used the platform so I would be able to answer your doubts.