Scripbox India Private Limited was founded in 2012 in Bengaluru by Sanjiv Singhal and Ashok Kumar and is a popular mutual fund investment platform that helps you attain your financial objectives. Scripbox helps you make the necessary plans and take the proper steps to achieve your goals.
Scripbox has well established itself as a trusted platform for Indians who are wary about investing in mutual funds and other related schemes. It is an online platform that provides advisory services on mutual fund investments and related schemes for individuals interested in achieving certain financial goals.
Scripbox helps you at each step of investment and financial planning, from helping you set the right financial goals to guiding you through the steps to follow them. There are pre-determined plans available, such as the child plan, retirement, or becoming a crorepati, or you can create your own.
Once these investments are made, the platform regularly monitors the portfolios' progress and assists you in reaching your ultimate goal through comprehensive planning. It also coordinates and helps you choose a balanced investment style with minimal risk taking into account the financial changes happening around you. The changes may include a rise in living costs or a rise in inflation, and then they provide advice accordingly.
As Scripbox is an online site with zero manual paperwork criteria for investing in mutual funds, everyone can complete mutual fund investments without paying any extra cost with just a few clicks. It also allows you to thoroughly plan your long-term and short-term life goals.
Advantages of Scripbox

The biggest advantage Scripbox offers is investment safety and security, offering an open online platform for better usage. Here are the other advantages of using Scripbox:
provides metrics and fiscal analytics to monitor portfolio progress on a regular basis.
no lock-in period for the investments.
a variety of tax-saving insurance options for users
You can invest in mutual funds, monitor your savings, and settle and obtain funds easily through your Scripbox account.
Risks of Scripbox       
Investments in Scripbox are generally made with a future goal or plan. Not risks as such but
short time volatility
huge market fluctuations in a span of a few years
Regular Mutual fund plans
All the mutual fund listed on the platform are regular plans which means that scripbox get 0.1-1% fees from your returns if you invest through the platform. It makes sense for investors who are new to investment and are unable to choose mutual funds on their own. For seasoned investors, it's an incremental cost that they easily avoid by investing through direct plans!
Sophisticated investors can choose direct plans along with other assets
Is It Safe To Invest Through Scripbox?
You are the sole owner of all the mutual fund investments
When you invest through Scripbox, your money goes directly to the AMC, where mutual funds are allocated. The mutual fund units are kept on your behalf, and you have all the information and sole ownership of the mutual funds.
Scripbox employs bank-grade security.
Scripbox uses bank-grade security controls for all its transactions. The login credentials are protected, and all transactions are encrypted. Scripbox sends you an email and an SMS as soon as each transaction is completed, so you are aware of the transaction right away.
Scripbox is one of the trusted portals for mutual fund investments. The investment made by the users goes straight to the mutual fund company, or AMC, and is directly engaged with mutual fund units. Scripbox checks the legal authorization of every document and ensures fraud prevention.
How does Scripbox work?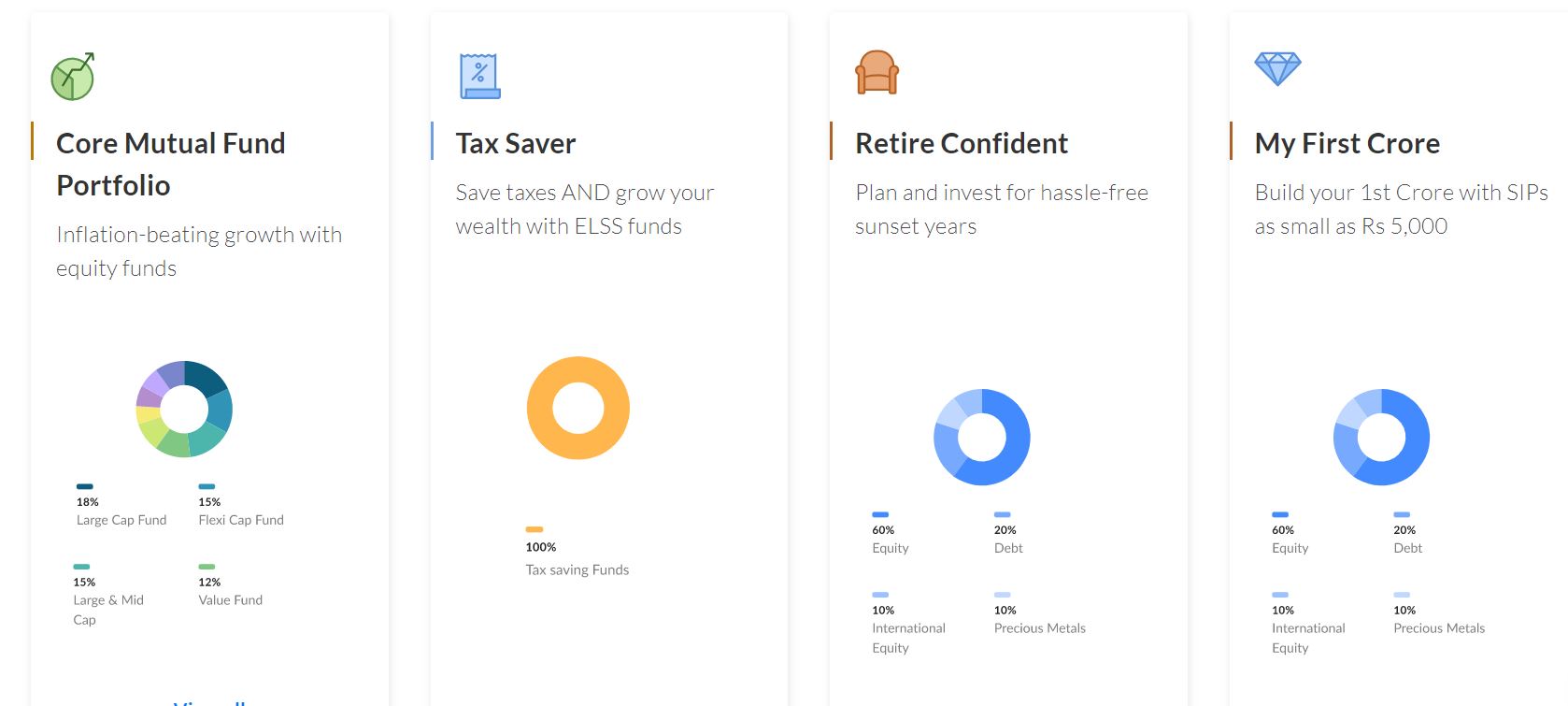 Interpreting Financial Plans: Scripbox helps to display particular personal objectives and investors invest revenue for these purposes. The aims and ideals might be centered on several occasions, like marriages, the purchase of a new vehicle, or debt repayment.
Suggesting screened mutual funds chosen with logic: It then shows users a variety of funding options. These schemes were logically picked to meet particular financing requirements. It saves valuable hours and energy when choosing a financial portfolio. As a result, these plans successfully address the finance requirements.
Create the ideal budget: building the proper array to reduce the venture's threat is critical. One is free to change the budget allocated in a mutual investment plan later along the line.
How does Scripbox select its funds? 

Scripbox is a mutual fund forum available to all. Here, the traders can deposit into pre-defined mutual fund portfolios. They also receive automatic mutual fund ideas. The process is as follows:
It asserts that investments should be chosen depending on several criteria.
People's ability to profit should guide investment decisions.
Accounts with a 5-year track history of good behavior
Investments in diversified mutual funds
ETFs with an excellent rating
Shares of a specific mutual fund business are restricted.
Suggesting a mutual fund plan is not an easy task, the majority of the mentioned factors are to be taken into account. The primary focus is on only recommending balanced plans. It includes a stockpile, mid-capital and small-capital funds should also be included in their portfolio. Alternative investments and sector-based funds ought to be included as well. It is for users who desire to earn good results.
Frequently Asked Questions
Q1. How much does Scripbox cost?
Scripbox sells regular plan which has inbuilt costs which are deducted from your investments
Q2. How does it earn?
A nominal charge is paid to the company by the mutual fund firms.
Q3. How do I withdraw money from Scripbox?
To withdraw money from the Scripbox account, follow these simple steps:
Go to your Scripbox account.
Click on "Invest More" from the drop-down menu.
Choose the deal you'd want to withdraw from.
Choose "withdraw" from the "other actions" menu.
Select "Continue with the same bank".
Hit "next" after entering the withdrawal amount.
Q4. How do I redeem my Scripbox?
After signing in to your profile
Select Invest More.
Choose the category from which you'd like to withdraw funds.
Click on "Withdraw".
Click on "Continue with the Same Bank".
Choose a response to the query.
Choose "Right now."
Q5. Is Scripbox registered with SEBI?
As per the SEBI regulations, Scripbox is registered under AMFI and regulated as per SEBI's guidance.
Review
Scripbox resolves the most challenging part of investing by finding an appropriate scheme for mutual funds. With algorithmically selected, life-oriented mutual fund schemes, the platform provides a straightforward way of mutual fund investing.
These plans are linked to the users' aspirations and dreams. Everyone can invest, monitor, and oversee all their mutual fund investments through a single Scripbox profile. The entire execution is done in the comfort of your home.
All in all, it is your personal fund management platform, which helps you and your family set and achieves their targeted financial needs and requirements. However, this platform is for people who are either new to the financial world or do not want to spend time on research as the regular funds offered by the platform do dip into your portfolio returns.