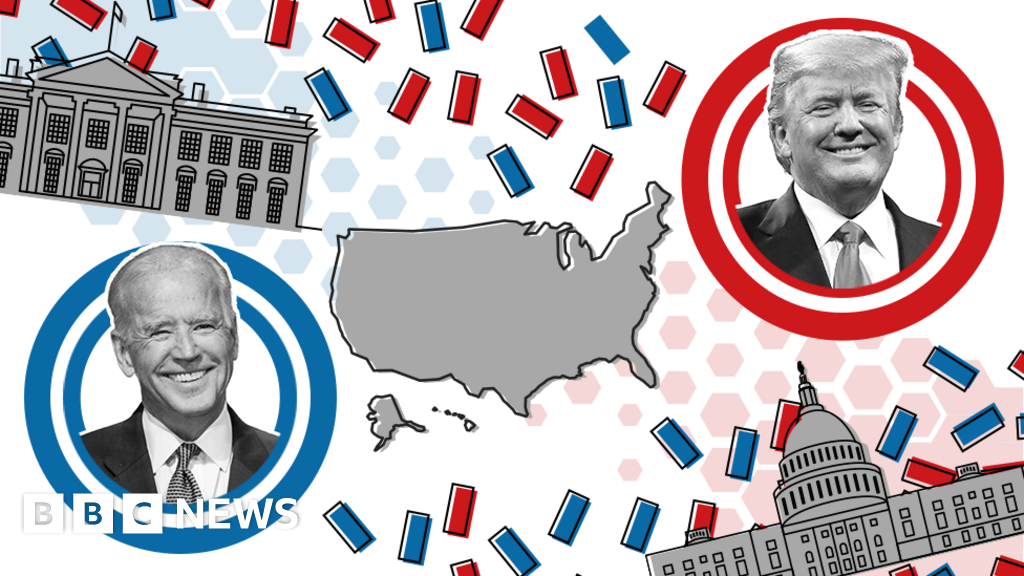 Market Outlook : There have been some signs of revival of the broad economy but it would be naive to expect that we are out of the woods complete. Situation is precarious in many sectors like Hospitality,Travel NBFC ,which can cause a sudden collapse if the current strain is not ameliorated soon.
Global Markets can be volatile in the next few months as elections are round the corner while market is still trying to assess the covid recovery path.One thing is for sure interest rate will be subdued even though retail inflation continues to grow and most conventional assets apart from equity will have very low yield.
Yield Generation Platform Performance (Annualized)
My performance across all yield generation assets have now stabilized in the range of 8.5%-15%. Among all the assets Youholder in liquid account and Crowdestor in International Investment have performed the best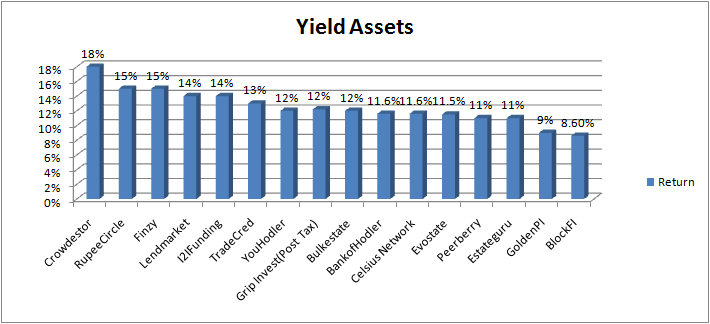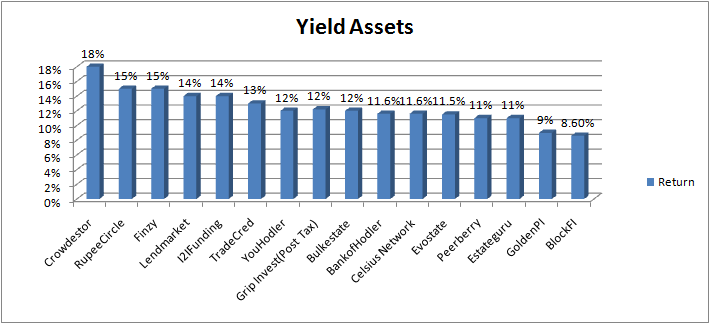 Cryptocurrency portfolio has lost some of the acceleration as it's waiting for dollar to crack but the performance has been supported by a crazy rally in "Yearn Finance" Token.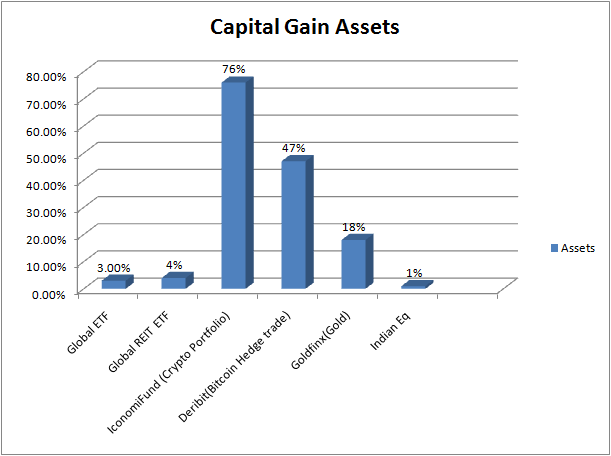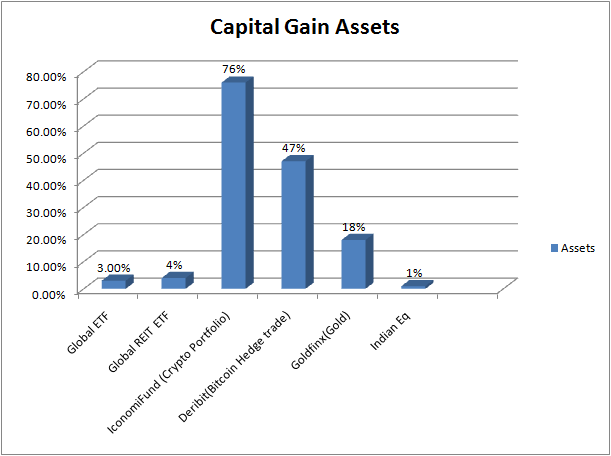 International Investment Porfolio
My International investment portfolio has been given me very stable return with Zero NPA as yet.
Crowdestor has been the best in terms of yield while EstateGuru has the safest business model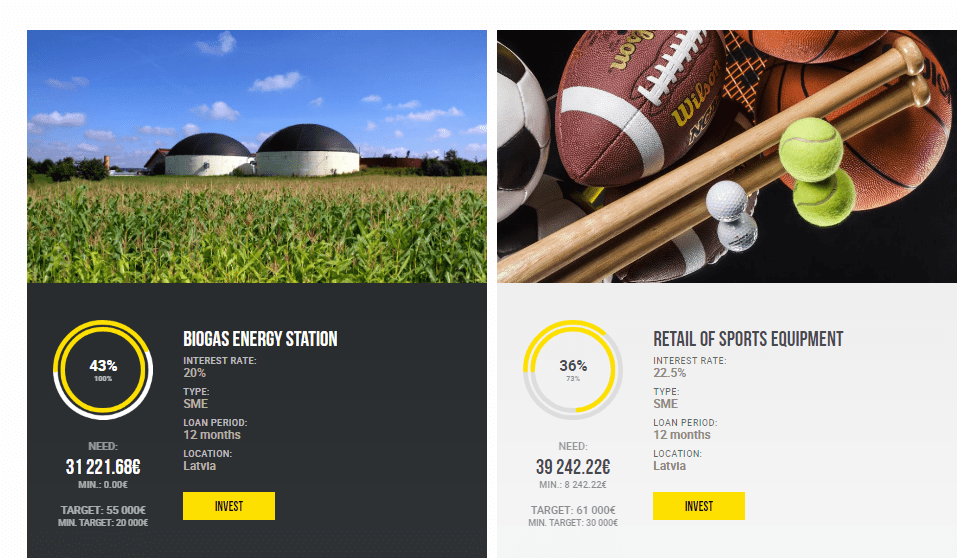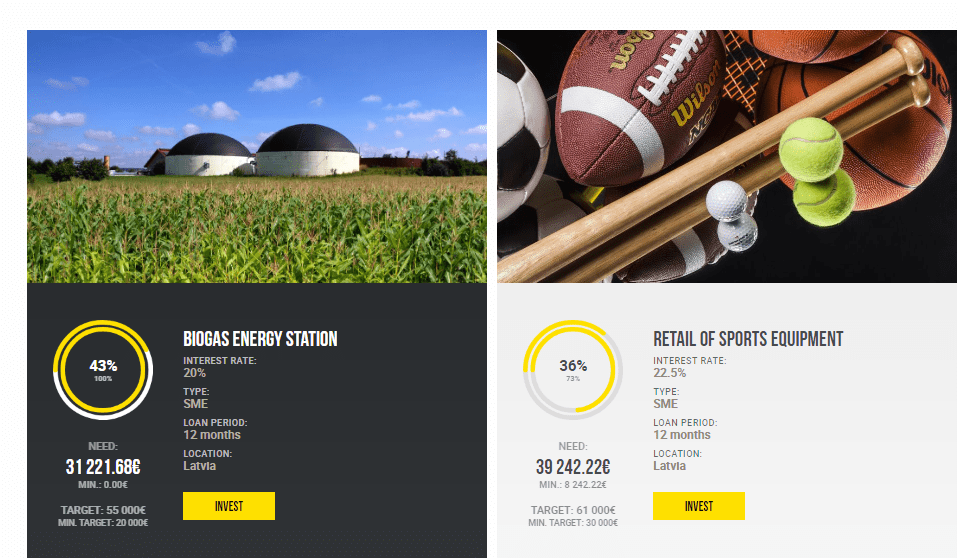 Average yield on Crowdestor is between 20-25%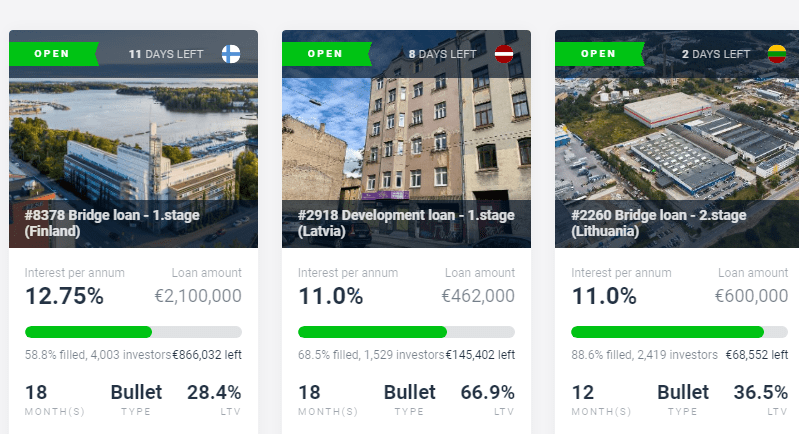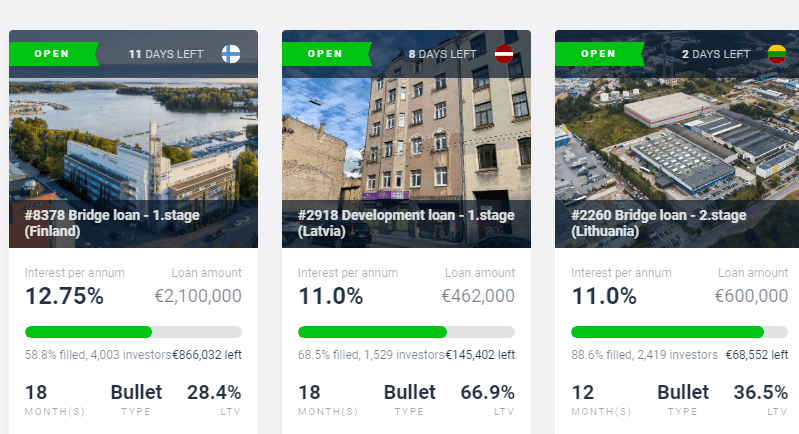 Equity/REIT Portfolio
Stock Investors "Don't Fight the Fed"
In some ways, market gains from late March through September are surprisingly rational. There's an old adage in investing: "Don't fight the Fed." This means that when interest rates are falling and central banks are loosening monetary conditions, some of that money will make its way into the stock market and push up prices. That's a rational response, because looser monetary conditions should stimulate economic activity, which in turn should boost corporate profitability, justifying higher share prices.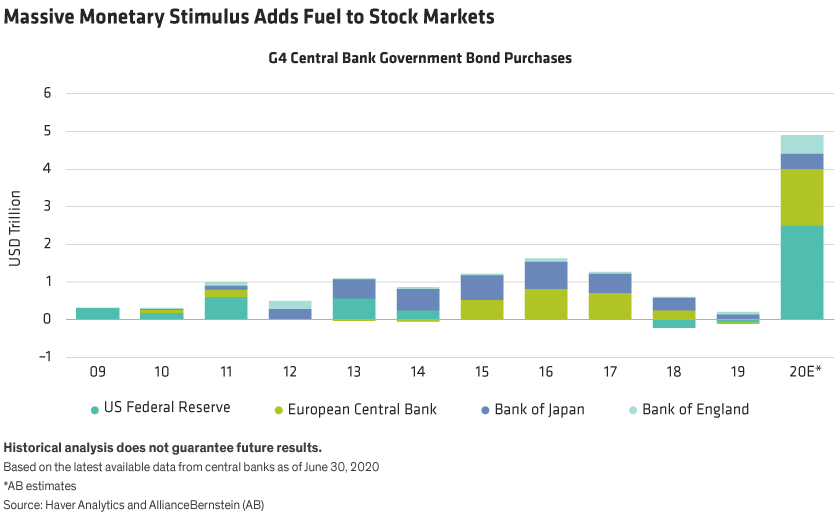 But where has all this enormous stimulus gone? Not into capital investment, with the exception of some work-from-home beneficiaries – such as Amazon.com – and government healthcare expenditure. Instead, much has gone into increased saving, some of which has made it into the stock market.
In addition to monetary stimulus by central banks, governments have also been providing unprecedented fiscal stimulus (Display). So, perhaps the new adage should be, "Don't fight the Fed and the Treasury."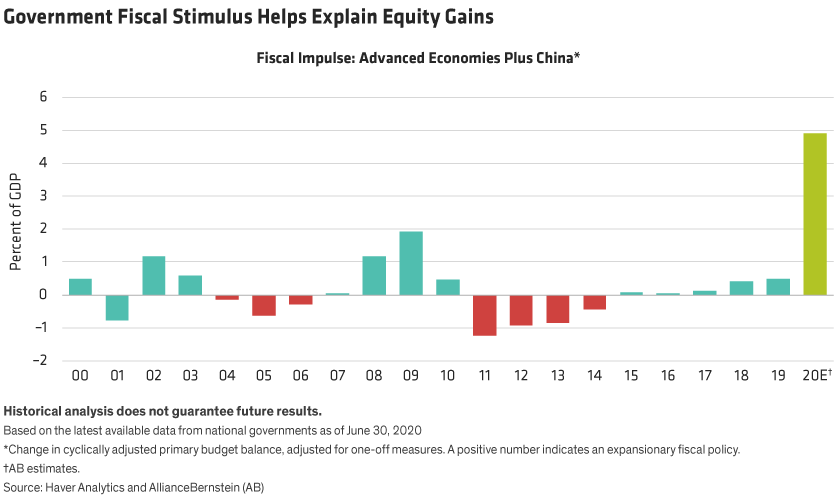 The question however remains open : Is this gonna last forever or are we
playing a russian roulette? It's best to not get excited with the stock bubble and keep spare dry powder to invest if an opportunity arise in future
Crypto Interest Account
Celsius Network and Youholder are the top performer with yield close to 12%.More details in the below post
*for new users who want to buy crypto and transfer to other platforms I recommend using DCX discount link( as Wazirx has increased the withdrawal fees.
*Existing users who have binance linked to Wazirx Can transfer to binance for withdrawal at nominal fees
Crypto Investment Platform
My portfolio in Iconomi has done well thanks to the performance of "Yearn Finance" Token.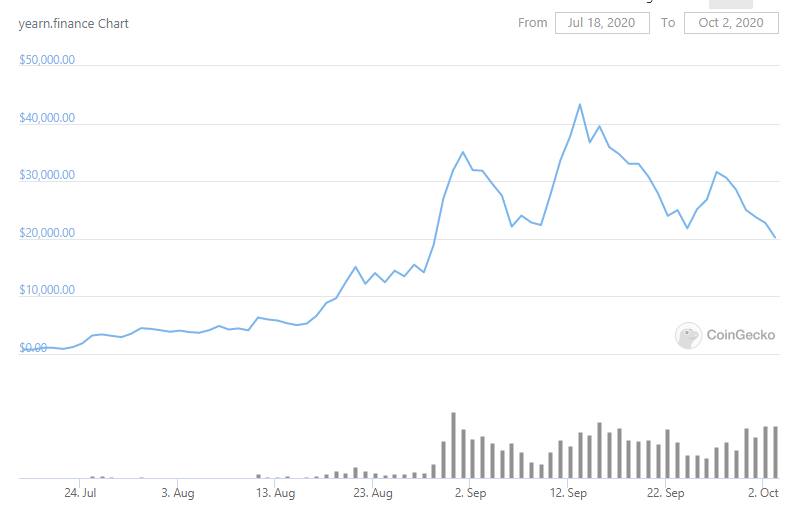 Yearn went up 40X in 3 months !!!. It means that if you just had 1% of the token in the portfolio and rest in cash you would have made 40% Return!! This is the power of crypto!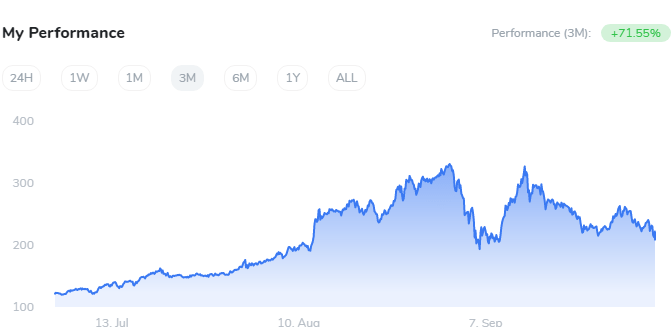 Any significant correction can be used to add more in the fund.
My Crypto hedge has been extremely profitable and gradually I will scale up on the amount .Due to the range bound movement of Bitcoin I have been able to earn premium on my calls and puts
Some good news for the Coin Holders
GIX Coins will be on exchange #3 in the next couple of weeks. This means more liquidity for the GiX coin holder.
The name of the exchange is Bitmart. And thanks to them, this time there will be easy access for all GiX coin holders from the Asia Pacific region. Not only that but subscribers from all over the world will be pleasantly surprised by the site's user experience and speed.
Gold corrected a bit in the last month after having a great rally in last 3-4 months
Interestingly GIX has maintained it's value over the same period. Now if the gold continues its upward trajectory the coin is definitely going to cross 3 which will be close to 40% from my purchase cost.

The project will be instrumental to stop the use of toxic material like Mercury and Arsenic. This change alone will clean up the environment as nothing else will!
I have now completed more than 2 years on this platform and I have been very pleased with performance. My net yield is close to 13% with zero delinquency
Some Interesting Invoices this month: Delhivery at 12% for 82 days is a decent return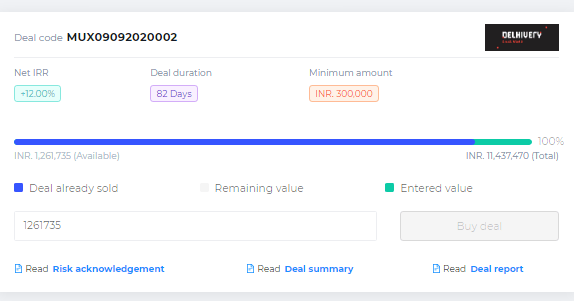 The best way is to invest in companies for which you can find out information online. Invest in vendor which are not new on the platform.
Safest bonds like HDFC and SBI are trading around 5% hence are not very attractive at the moment though there some opportunity in short bonds with slightly higher risk. Shri Ram Housing Finance Bond for 1 year paying monthly coupon is a good option with yield over 9%
Another Tactical call can be vedanta for 9 months close to 10% yield

A detailed study of the rating rationale documents of rating agency would be a good place to find out the credit worthiness of the issuer
P2P Lending India
The repayment has started trickling in for most of my P2P platform. I expect things to improve further in the next couple of months. For the time being I am redeploying money in the following category:
| | | | |
| --- | --- | --- | --- |
| Platform | Loans Selected | Expected Yield | NPA Expected |
| I2IFunding | E-Rickshaw backed loans,education loan,NBFC backed loans etc',group loans | 20% | 3% |
| Rupee Circle | Small business/salariedloans to people with own house and low EMI to Earning Ration | 25-30% | 5% |
| FINZY | Prime Borrowers,High Salary ,A category | 12% | 1% |
| Faircent(Onlypool Loans/Education loans) | credit pool loan | 12% | 1% |
Equipment Lease Investing:GripInvest
My first investment on GripInvest has been performing good with no delay in cashflow till date. If the performance stays consistent I will be adding more assets to my portfolio
Clairco is another interesting deal on platform with post tax IRR of 16%+
Other Investment
I invested in my first legal finance deal on AxiaFunder. The platform is so popular that the deal got subscribed in 2 hours . I expect an ROI of 25%+ here.
I have invested in 3 projects on Seedrs. These type of investments need 1-2 year to see returns.Expected