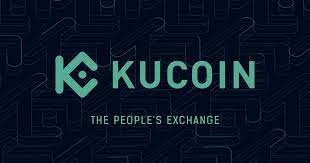 KuCoin is a cryptocurrency exchange platform founded by Michael Gan and Eric Don in 2017 . It is currently 5th largest in the world based in Seychelles. The founding members are experienced businesmen . They have previously run projects such as Ant Financial and iBox PAY.
KuCoin seems to be very popular for new crypto currencies that have completed their ICO , which means that it is a great exchange if you want to purchase crypto currencies at the very start of their trading journey.It can be used along with other top platforms
KuCoin Features
It offers strong security, intuitive interface, and a wide range of crypto services:
Margin and futures trading,
Built-in P2P exchange
Buy crypto using a credit or debit card, instant-exchange services
Earn crypto by lending or staking via its Pool-X,
Opportunity to participate in fresh initial exchange offerings (IEOs) via KuCoin Spotlight,
low fees
Investors like KuCoin due to its tendency to list small-cap cryptocurrencies with tremendous upside potential, a large selection of coins, lesser-known cryptos, and generous profit-sharing incentives – up to 90% of trading fees go back to the KuCoin community through its KuCoin Shares (KCS) tokens( can go up like Binance Coin!). The initial supply of KCS was set at 200 million, and there is a monthly burn plan until only 100 million KCS remain. The latest KCS burn was executed on April 14. In the process 160,723 KCS worth 1,983,246 USDT was burnt.
In April 2020, the exchange announced a strategic cooperation with Onchain Custodian, a Singapore-based crypto custody service provider, which is taking care of KuCoin's crypto assets. Besides, the funds in custody are backed by Lockton, which is one of the largest private insurance brokers.
Why to Register on Kucoin ?
Some of the unique features which are only available on Kucoin are
High Yield Lending
Volatility Grid Bot
Early Coin Adaptation
High Yield Margin Lending at 40%!!
Margin Lending Rate on KuCoin can go upto 100% !!Compared with other features like Margin trading and Futures trading, KuCoin Lending is more suitable for users who prefer low-risk investment and pursue stable returns. It means that Lending is a perfect match for holders who can keep coins and earn extra profit.
When the crypto market shows an upward trend, more users will buy long, which will contribute to the increasing demand for USDT. At this point, lending out USDT can get more income. On the contrary, when the market enters a downward trend, a large number of users need to borrow crypto such as BTC and ETH to go short, so it is more profitable to lend these crypto than USDT.
Currently, KuCoin Lending allows you to choose the preferred method to lend out your funds. With traditional Lend, you can set a daily interest rate that satisfies you most. If the rate set is significantly higher than the current market rate, it can be difficult to get your funds lent quickly. Therefore the Optimal Rate can be taken as a reference when you set the daily rate
Volatility Bot Trading
KuCoin's trading bot currently supports two settings; DCA and Classic Grid.
DCA stands for dollar-cost averaging and simply sees the bot help you dollar-cost average your investments into a specific cryptocurrency.
Classic Grid is more complex, and essentially taken advantage of the volatility in crypto markets. KuCoin describes it as a type of quantitative trading that uses a grid to set up different price points. The bot waits for these price points to be reached, so it can either buy the cryptoasset low, or sell it high.
KuCoin's trading bot is ideally used on volatile trading pairs.The cryptoasset users pick should preferably be moving up. It's also possible to manage your exposure to different crypto trading pairs, by giving the bot specific amounts to use on different trading pairs.
It's also possible to copy the performance of those on KuCoin's leaderboard. Some traders have APR's of over 3,000% according to the leaderboard, and to copy them we simply need to click on their profiles, examine their parameters, and click to automatically copy the strategy.
Initial Exchange Offering
One of the USP of KuCoin is that they list new coins on the exchange before anyone else. It means you can get into some of the multibaggers right at the start. Missing out on the IEO craze is a mistake that's not worth making. As such, KuCoin was one of the first cryptocurrency exchanges to not only jump on the IEO bandwagon but to also innovate it with their Spotlight platform. That's given KuCoin users a headstart on a fad that doesn't seem to be fading any time soon.
Kucoin is right below Binance and Bitmax to cover the most promising new Cryptocurrency launch
Kucoin Risk
The platform has dynamic multifactor authentication, industry-level multilayer encryption, and a dedicated internal risk control department to ensure that your funds are safe They have a strong risk management framework but still in the world of crypto nothing is fullproof .The risk with Kucoin is similar to what is there for all other exchanges i.e. Hacking!
Once they had suffered a hack in past but they had paid up for the loss through their own capital.
Sign Up Process
To register a new account with KuCoin, you will first need to visit their official homepage that can be accessed here to avail discount. After that, click on sign up, which is at the top right-hand side of the screen.
KYC is very simple and hardly takes more than 10 minutes. I recommend transferring USDT from Binance using TRC20 Network which will cost only 1 USD fees.