Neobanks are one of the emerging trends in the financial world. They are becoming quite popular in India- especially among youngsters. Fi Money is one such popular neobank in India. In this article, let us undertake a detailed Fi Money review to help you understand what it is and how it works.
What is Fi Money?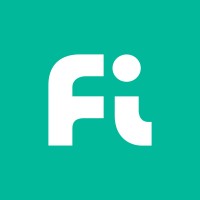 Fi, as we stated above, is a Neobank. A neo bank is a banking service that does not have a physical location. You would find that it is a purely digital experience ever. In fact, by being a Neobank, Fi is NOT a traditional bank by any standard. It has simply partnered with the banking infrastructure of Federal Bank and provides its services through its platform.
Your money will be deposited with the Federal bank, and Fi Money will act as an intermediary between you and Federal Bank.
How does Fi Money Work?
Fi Money provides you with a digital savings account. You are not able to create a current account as of now, but the options may change in the future. To begin with, it would be a zero balance account. Fi Money opens your account with the Federal Bank. If you already have a Federal Bank account, you would need a re-KYC for opening a savings account.
Your Fi Money savings account fetches you the same interest rate as the Federal bank. You can deposit money using options like UPI, NEFT, IMPS, or internet banking. A Fi Money debit card will be sent to your address. You can open small deposits for a specific goal and fixed deposits too.
The Fi Money account also provides you with an option to get a checkbook, demand draft options, and also an option to get the physical statements for any of the special requirements.
How to open your Fi Money account?
The process of opening your account is completely digital. You simply need to submit your identity proof, address proof, and Income Tax records. You would also need to do a video KYC to begin getting access to your savings bank account.
What are the Fi Money Benefits you enjoy?
Some of the features offered by Fi Money include-
Fi Fixed Deposits
Fi Money offers you fixed deposit options. The fixed deposits, too, are managed and organised by the Federal Bank.
One impressive feature is that you can customize the name of your fixed deposit as per the goal for which you have created the fixed deposits. You can also withdraw your fixed deposits at any time as per your wish. There is no need for paying any penalties and charges.
The interest rates for the fixed deposits would range from 2 to 5.6%. The period can vary between one to ten years.
Fi Money Plant
Fi Money has a good rewards system in place. There are specific rules. You follow those rules and earn the rewards. This is in sharp contrast to how the other traditional banks work.
You earn Fi Coins for every transaction that you conduct. Your rewards are offered in the form of a money plant. The more you grow it, the more rewards you will earn from it.
You can click on each of the flowers and get rewarded in the form of Fi coins. These Fi coins can be redeemed with vouchers for different online shopping services.
You may also come up with a few special offers during seasonal periods for earning bonus Fi coins and other rewards. 
Fi Save
Fi Save is a way of making smart deposits. These can be for your specific goals that may be either long term or short term. Imagine you are looking to gift something for a loved one on the New Year. You can begin saving money for it by setting aside a little money periodically.
You can either pick a few pre-built smart deposit options or decide to go with a customised one as per your preferences.
 Do note that these smart deposits are completely different from fixed deposits or regular deposits. They do let you withdraw money from the accounts at any time.
Rules for Saving Money
Fi Money has an auto bot referred to as FIT. It does let you create your own rules for automating your money-saving and reminding you on how to spend or save. With the FIT rules, you can specify a few actions within your Fi account.
A few rules, for instance, can be to deposit Rs 100 every Sunday automatically. Or ones such as setting aside Rs 50 whenever you order something online. You can customise the rules or create your own. You can set the rules for a few actions, transactions or they can be time-based, as indicated by the above examples.
If you are lazy or have the habit of forgetting important financial decisions, this one should be quite an interesting option ever.
Fi Debit Card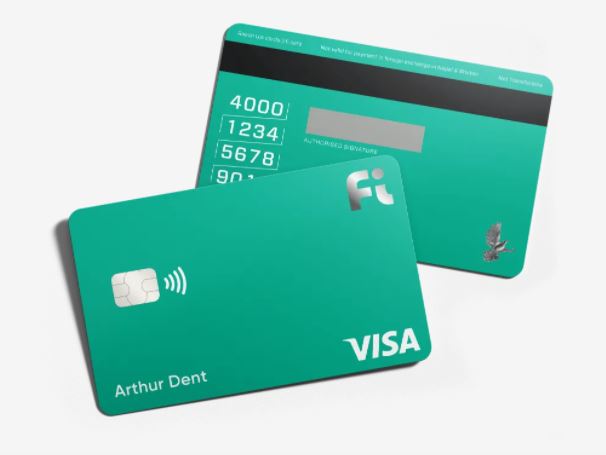 The debit cards offered by Fi Money are completely different from the ones you would find from other traditional banks. First things first, you are not charged international transactions. You can use your Fi Debit card to make international payments without any extra cost or charges.
Apart from that, you will gain access to a host of benefits available on Federal Bank debit cards available for you as well. You can also get access to a host of other VISA card benefits. Your Fi Money account provides the debit card for free, and you have every option to limit the transaction amount or even to freeze the card.
You would also have a few special curated offers running on your debit card. There are special discounts on e-commerce services and other merchants through the FI Money exclusive offers.
Fi Money Alternatives
#1 Jupiter Money
It offers you a no-fee, no restrictions bank account along with cashback and rewards. In essence, it is a strong competitor to Fi Money. The neobank is set up in collaboration with Federal Bank. You can get a free VISA card without joining or with annual fees. You get 1% & 5% cashback on debit card/UPI and international transactions respectively.
Akin to Fi, it offers a 'POTS' feature for saving money for specific purposes. The quicker and efficient customer service is yet another added advantage.
#2 NiyoX Digital
If a high-interest rate is what appeals to you, NiyoX Digital should be your best bet. It was one of the first entities to start the concept of neobanking in India. Initially partnering with the IDFC First Bank, it has now partnered with the Equitas Small Finance Bank.
The debit card offered by NiyoX digital would be free for the first year. You can opt for a specific minimum balance if you want to wave off the debit card's annual fees. The transactions are completely free and offer you regular rewards.
#3 Finin
Finin is an AI-powered neobank and provides you access to an enhanced degree of experience in saving or investing your money. The bank offers you its services through the State Bank of Mauritius. It specifically is designed for students, millennials, and employed professionals.
The automated saving goals and budgeting make it one of the unique options to go with. The customized investment solutions offered by the neobank makes it one of the best ones for those who want to invest.
Fi Money vs Jupiter – Comparison
Given the fact that Jupiter Money is the strongest competitor to Fi Money, we thought it apt enough to compare the two and find which among them is a good option.
To begin with, the two neobanks came up in 2021 and have been able to garner decent growth. Both of them are managed by the same bank – the Federal Bank. In terms of their marketing approach, they appear to be much similar.
One of the concerns would be that you cannot have an account on both Fi and Jupiter. If you have one, you cannot open another. The best you can do is to get in touch with the Federal bank customer service and get your Fi account migrated to Jupiter or vice versa.
On Jupiter, you can get a limited account. You can either go with a basic membership or a full membership. Jupiter has no video KYC and needs you to update your Aadhaar and PAN details. The initial deposit needs to be a minimum of Rs 3000.
The Fi account is completely no limitation account ever and does not have any sort of restrictions. You can deposit any money as per your wish and withdraw as much as you want to. You will earn 2.5 percent of interest per annum.
Here is what you get with each of those accounts –
Fi Money Account 
 

Free VISA Debit Card

 

Free IMPS transfers

 

Two free cheque books a quarter

 

Free Demand Drafts for up to ₹1 lakh per quarter

 

Rewards on saving money
Jupiter Money Account
 

Free VISA Debit Card

 

The first 5 IMPS charges free

 

Only 5 leaves cheque book free. Chargeable afterwards

 

One Demand Draft for free once a year

 

Rewards on spending money
That would make Fi Money a better option than Jupiter Money. Even the debit card from Fi offers you better benefits than Jupiter Money. Zero forex charges for international transactions on Fi Money as compared to the 3.5% charges on Jupiter should be a case in point.
In this Fi Money Review, when we compare Fi Money vs Jupiter, Fi is a clear winner in my personal opinion. The app and performance offered by them are much stable, and the features are very interesting.
Is Fi Money Safe?
The neo banks are approved by the Reserve Bank of India and are guaranteed as per the Indian NBFC entities guidelines. Fi Money works with Federal bank as the partner bank. Given the fact that Federal Bank is a reliable bank in India, you should have no issues opening an account with Fi Money.
As with any nationalized bank in India, your deposits are guaranteed for an amount of up to Rs 5 Lakhs just in case of any bankruptcy. 
Conclusion
We have treid to cover all points in this Fi Money Review. Fi Money is a great option for an excellent digital banking experience- especially if you are tired of digital banking services offered by traditional banks. The valuable insights into several aspects of your financial management should provide you with an enhanced degree of experience.
One of the downsides is that it is available only for salaried individuals. Of course, we would expect it to be available for everyone in a phased manner.
Frequently Asked Questions about Fi Money
What are the Fi Money Bank Charges?
Fi Money does not charge you any money for any of the services. It offers you a 2.5% interest on your money deposited. The debit card and other aspects are not charged either. So much so that you do not have to incur any costs on the forex transactions done on the debit card.
Do they also have a Fi Money Credit Card?
As of now, Fi Money does not offer a credit card. You can get a free debit card, an option of opening fixed deposits and small deposits.
Do they offer a direct 1% cashback on Debit Card/UPI transactions like Jupiter?
No, Fi Money does not provide you with any such cashback on spending. The best rewards on Fi Money are on the saving aspects.
How to close Fi Money account?
You can get in touch with the Fi Money customer service team. They would be able to guide you on how to close Fi Money account.