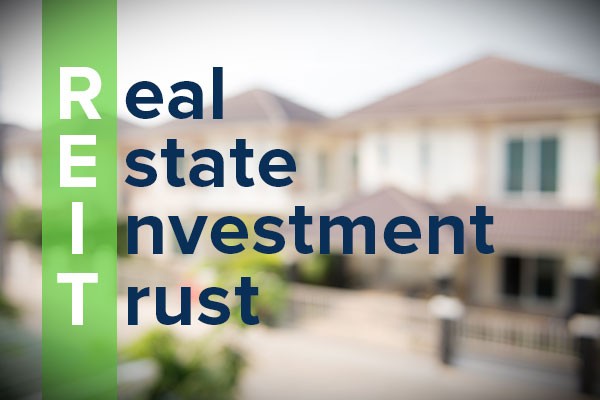 REIT Mutual funds are investment vehicles that provide exposure to a portfolio of REITs.  REITs (Real Estate Investment Trust) invest in income-generating real estate properties. A REIT invests the money sourced from investors and distributes the income it generates via its property investments in the form of dividends. In this post, let us understand what they exactly are and then proceed to discuss the Best REIT Mutual Funds in India.

Recently few REITs got listed on the exchanges, so there is scope for capital appreciation as well. The value also increases due to appreciation in the prices of real estate assets held. However, in India, only 3 REITs viz  Embassy Office Park REIT, Mindspace Business Parks REIT, and Brookfield India Real Estate Trust REIT are listed.
What is a REIT Mutual Fund?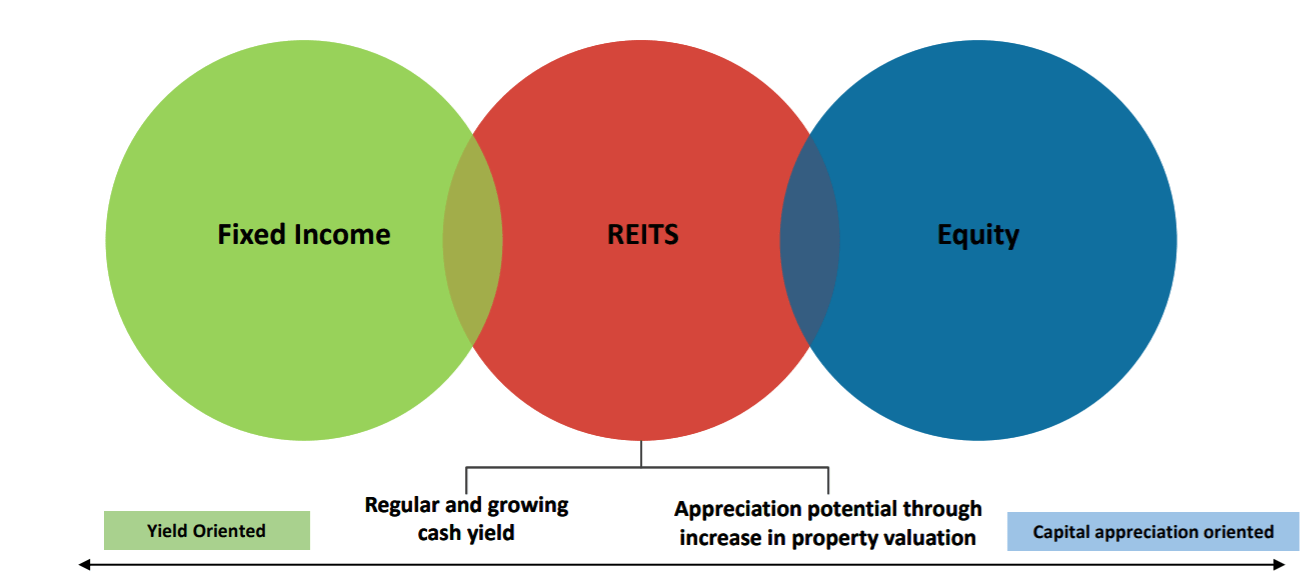 Mutual fund REITs invest in a portfolio of REITs across geographies and underlying real estate. They provide better diversification due to various factors. Some of the ways in which they provide additional diversification and yield opportunity are
Exposure to multiple country real estate
Huge portfolio of REITs to avoid any concentration risk
Access to real estate in multiple businesses such as data centers,  residential, industrial, hospitality, healthcare, and office spaces.
FX appreciation benefits
Best Real Estate Mutual Funds in India
Currently, there are three Best REIT mutual funds in India which provide access to a portfolio of global REITs. Please note, the following list of Best REIT Mutual Funds in India is not in any particular order.
#1 Kotak International REIT FOF
This is one of the Top REIT Mutual Funds in India. It is an open-ended fund of fund scheme investing in units of SMAM ASIA REIT Sub Trust Fund and/or other similar overseas REIT funds. Sumitomo Mitsui DS Asset Management Company Limited (SMDAM) has a global presence with offices in Tokyo, London, New York, Hong Kong, Singapore, and Shanghai managing an AUM of US$146bn (June 2021). They are one of the largest investment management companies in Japan which provides asset management, advisory, investment trusts, and other services to financial institutions, pension funds, government agencies, and retail investors worldwide. SMAM Asia REIT Sub Trust Fund is managed by SMDAM.
The SMAM fund has an investment in a combination of Asian REITs (mostly in Singapore and Hong Kong) and Pacific REITs (mostly Australian REITs).
Below are the Top 10 Holding of the Fund
The Expense Ratio for the Fund is 0.4%
#2 PGIM India Global Select Real Estate Securities Fund Of Fund (FoF)
It is an open-ended equity fund of fund scheme investing in PGIM Global Select Real Estate Securities Fund. PGIM Real Estate with – $190 billion AUM (as of 3/31/2021), is one of the largest real estate managers in the world.
The fund has primary investments in USA and exposure to multiple businesses in the real estate sector.

Below are the Top Holding of the Fund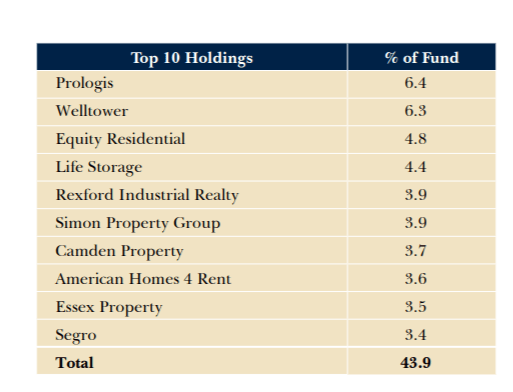 The Expense Ratio for the direct plan is 0.72%
#3 Mahindra Manulife Asia Pacific REITs FOF
It is an open-ended fund of fund scheme investing in Manulife Global Fund – Asia Pacific REIT FOF
The investment objective of the Scheme is to provide long term capital appreciation by investing predominantly in units of Manulife Global Fund – Asia Pacific REIT Fund, an overseas fund primarily investing in real estate investment trusts (REITs) in the Asia Pacific ex-Japan region
Fund exposure is mostly to Asia Pacific REITs and across sectors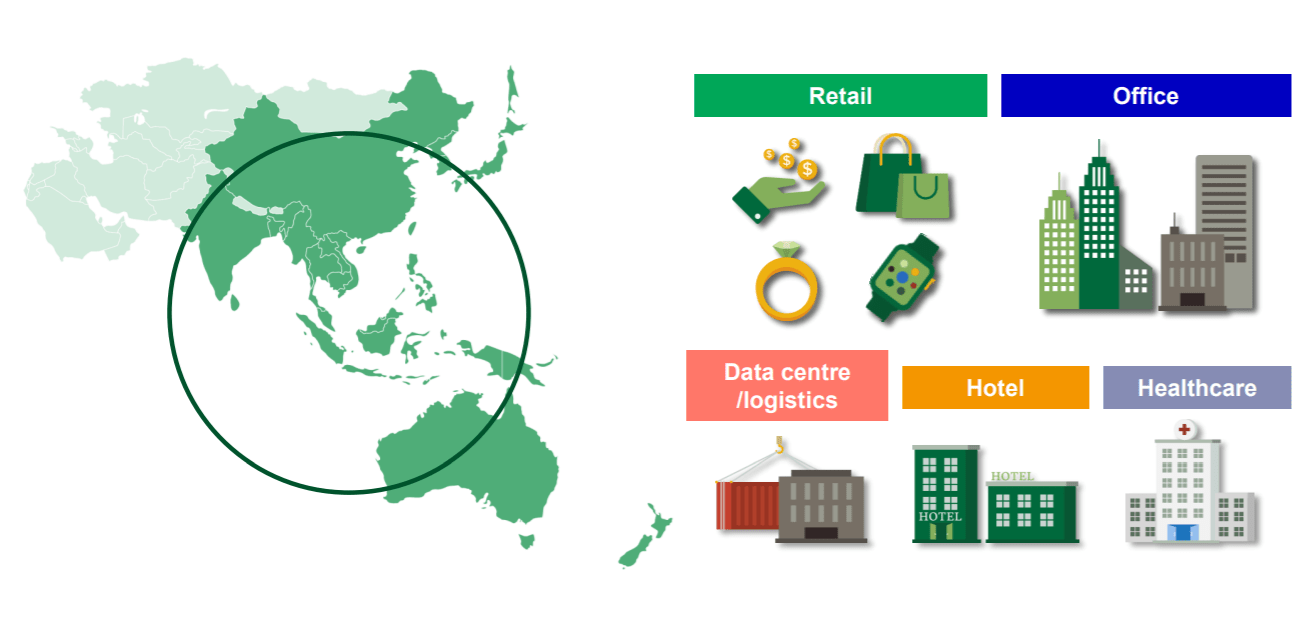 Below are the Top 10 Holdings of the Fund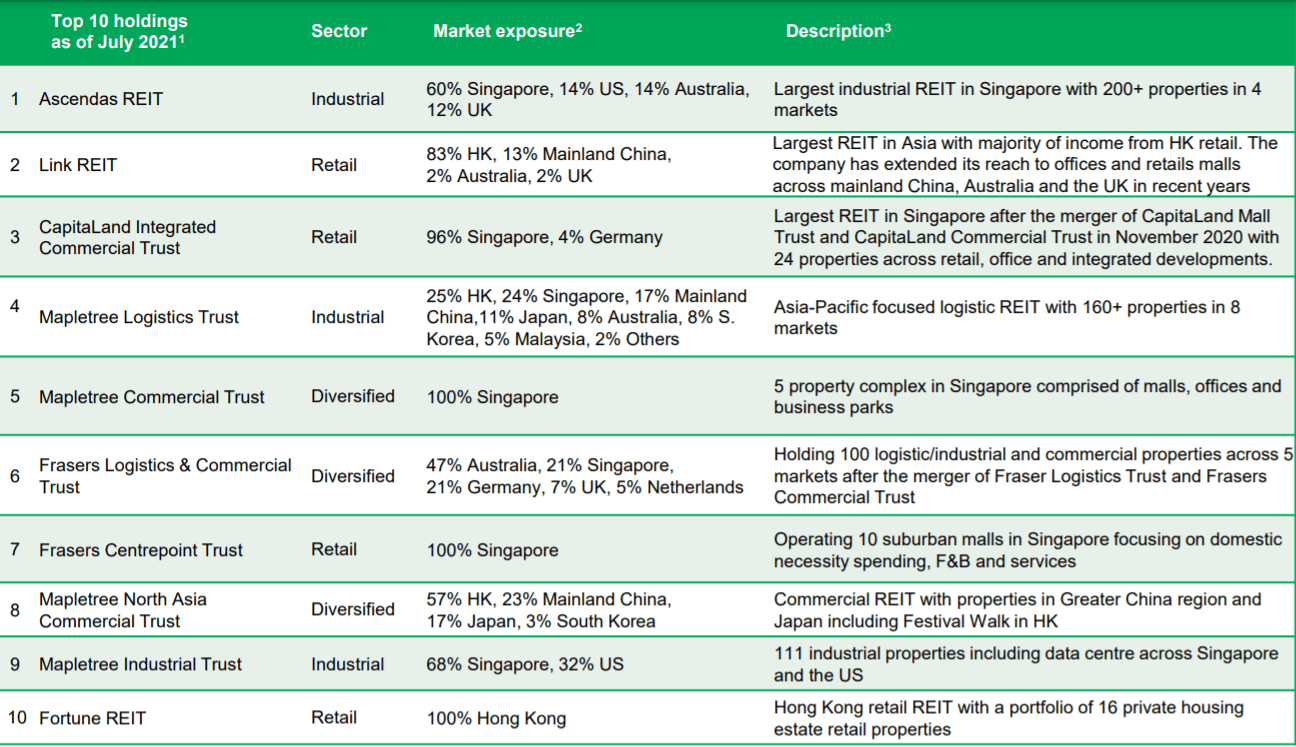 The Expense Ratio of the direct plan is 0.38%
Taxation of REIT Mutual funds in India
The taxation of REIT Mutual funds can be divided into 2 parts a)Dividend Tax  b)Capital Gain Tax
In mutual fund REITs, the rental income generated by the underlying property gets added to  NAV.  The tax structure of the Mutual fund follows the below process
 If units are redeemed within 3 years of investment, the complete amount of gain will be added to the investor's income and will be taxed as per his/her applicable tax slab.
For units redeemed after 3 years of investment, capital gains will be taxed at a  20% post indexation benefit. Indexation is a process of recalculating the purchase price after accounting for inflation into it. The benefit of indexation lies in lowering down one's capital gains which brings down the taxable income and thereby reduces taxes on it. The Inflation Index is publically available.
For Dividend Distribution Tax, the dividend income from this fund will get added to the income of an investor and taxed according to his/her respective tax slabs.
Also, for dividend income in excess of Rs 5,000 in a financial year; the fund house shall deduct a TDS of 10% on such income.
Are REIT Mutual Funds Safe?
REIT mutual funds are safer than exposure to single REIT or real estate property due to diversification benefits.  The funds providing these opportunities in India are trustable. This does not mean the investment is not risky. The major risk in these funds are
a)  Change in price due to market crash or stock market dip
b)  Credit risk of the underlying REITs
c) Poor Management of underlying REITs or fall in demand
As the mutual fund portfolio has many REITs the risk is reduced. These investments are a good buy for the long term and should not be used for short-term speculative trading.
Alternatives to REIT Mutual Funds in India
Though REIT MF is a good way to diversify a portfolio and earn yield, there are other alternatives to REIT MF which can be used to complement this investment and reduce risk.
Investment in direct REITs and INVITs in India through the exchange can be done. Apart from the 3 REITs listed in India, there are a few good INVITs such as Indigrid and Powergrid which have energy transmission assets as underlying.
People who want to invest a higher amount can choose to invest directly in foreign REIT ETFs which are listed on NYSE, NASDAQ, etc. Platforms like Winvesta, Stockal, and Vested allow these investments directly from India. Winvesta Multi-currency account allows a cheap foreign transaction to make this process seamless.
There are many Fractional Real Estate platforms in Europe that allow direct investment in Rental Properties. Some of the top platforms are Estateguru and Reinvest24.
In India, there are upcoming platforms that provide access to commercial real estate properties proving high yield. Some of the platforms are Myre Capital, Starta, etc. Most of the platforms accept a minimum ticket of INR 25 Lakh which is quite high compared to investment in REITs.
I have covered many other alternatives in my blog 
Conclusion
We have tried to cover almost all available options for Best REIT Mutual Funds in India. REIT Mutual fund is a new avenue for retail investors to build a global real estate portfolio. Investors can include some of this mutual fund to diversify from their traditional investments. However, these are not riskless investments and are subject to market risk among other factors which can influence their price. Hence people should do proper due diligence to ensure that it is a good fit for their portfolio.