The market share of P2P investments in India has increased in recent times. A practically new concept, it has been observed to be taking shape consistently with more and more players joining the bandwagon. One of the first few P2P companies in India is Faircent. To help the wannabe investors understand the complete details of this platform, we thought of conducting a Faircent Review so that it helps in making an informed investment decision.
What is Faircent P2P?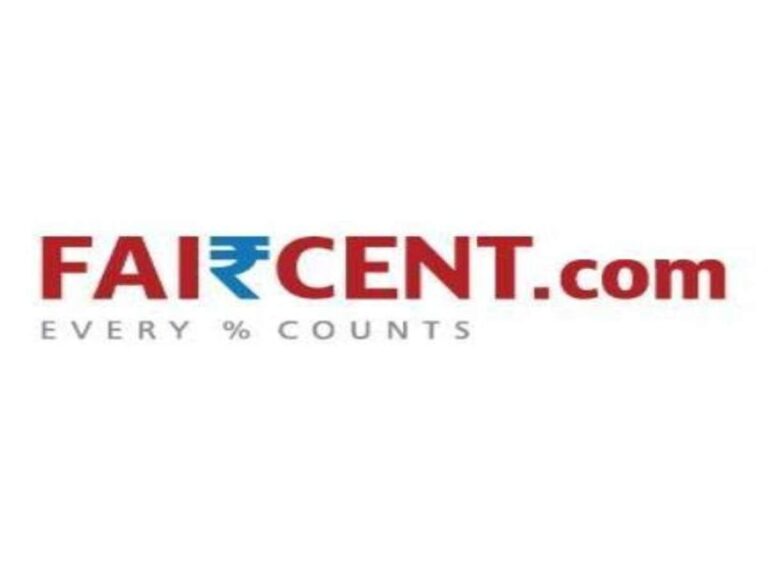 Faircent is a peer to peer lending platform that was launched in 2013. It has been regarded as one of the first & the most popular P2P lending platform in India. It is a regulated and licensed P2P platform offering loans all over India.
The Faircent P2P can be treated to be a virtual marketplace where Indian citizens are allowed to lend and borrow to each other. The service offers you an affordable rate of interest, making it one of the formidable choices.
How Faircent works?

Faircent P2P creates a marketplace that connects people who need credit with the people who are ready to lend the excess funds that they may have. Faircent is a service provider that simply speeds up the process and thus, in turn, helps save the costs that would otherwise have been spent.
The Faircent P2P lending platform lets the borrowers get their needs in finance fulfilled at a reasonable rate, at the same time providing the lenders with an option to earn a decent return on their investment. Irrespective of whether you are a lender or a borrower, Faircent provides you with an excellent opportunity to have your goals fulfilled without any compromise.
You can register on the service as either a borrower or a lender. A complete and comprehensive review is undertaken to ascertain the credibility of the individuals who register themselves on the service. The onboarding process is completed only after gaining access to all the relevant information for personal, professional and financial information provided by the lenders or borrowers.
Is Faircent P2P a good option for investment?
If you are a lender or investor, you would indeed find it one of the best choices for getting access to a decent degree of comfortability and security. The borrower is needed to enter into a formal contract with the lender before receiving the funds. The entire process is coordinated by Faircent. The details of the agreement are configured by Faircent.
Faircent has quite a few products spread across various categories. The higher the risk- the higher the return. You can start investing in low-risk options to gain confidence and take a tiny exposure to high-risk loans. In all cases, proper diversification and asset allocation is a must!
Faircent Minimum Investment
The minimum investment that you would be able to make on the platform would be Rs. 50000. It may be noticed that the lending and borrowing platform is available only for Indian citizens. Having understood that, it may equally be important to understand that you, as a lender, will need to use your discretion when picking the right borrowers. While Faircent does ensure that the borrowers are procured by it, it does work only as a neutral facilitator. They may not be able to provide you with any guarantee.
Is Faircent safe?
Under ideal circumstances, the loans that you lend on the Faircent platform are unsecured. They belong to the category of unsecured consumer loans. Of course, there are occasional options for mortgage or automobile loans. Faircent acts as a loan originator and procures the borrowers.
However, it acts only as a neutral facilitator between a lender and a borrower. If you are a lender or investor, you are not guaranteed against any principal investments. The service provider mentions that they do not provide any sort of legal protection or legal assistance to the investors. It is advisable to make the investments only if you are familiar with the peer to peer lending and how it works.
One of the prime factors that would differentiate Faircent from other similar service providers lies in the fact that Faircent does not follow the microfinancing strategy. The contact between one lender and one borrower. Other service providers let several investors (sometimes hundreds of them) invest in one loan account. In the case of Faircent, this is limited to only one investor and one borrower.  This strategy can perhaps be one of the best options, but it can also have its cons.
Faircent Team & Investors
Faircent was founded by industry veterans in their respective domains.
Rajat Gandhi – Founder and CEO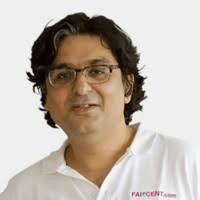 He has been regarded as a marketer, strategist and brand builder who has over 20 years of experience in the relevant fields. He has been instrumental in making and establishing Faircent as the best P2P lending platforms in India. He holds a Masters in Business Administration degree. He also has versatile experience building online portals.
Vinay Mathews – Founder and COO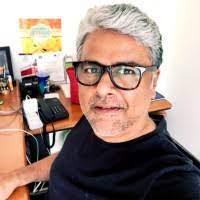 Vinay has been entirely instrumental in the growth of the company ever since it has been conceptualized. He has more than 20 years of experience in helping internet-based businesses to grow. He has a Masters's degree in Business administration.
Nitin Gupta – Co-Founder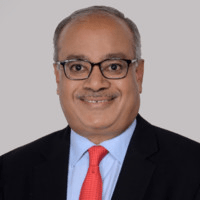 The senior leadership experience that he has gained in financial services is what makes him excel with the services in Faircent. He was instrumental in the growth of a host of other similar companies that include Let's Buy.
Karun Thareja – Chief Product Officer

Karun has over 20 years of experience in marketing, sales and business management. He has led multiple resourceful units such as Microsoft, IBM, Oracle, to name a few. He has the key expertise in taking the businesses to exponential growth.
Faircent investors include-
JM Financial
Aarin Capital
3One4 Capital
M & S Partners Pte Ltd
Brand Capital
Incofin
Das Capital
Muthoot Fincorp Ltd
Starharbor Asois Pte Ltd
Elevate Innovations Partners
Gunosy Capital Pte Ltd
The company also has a few angel investors in the form of Doreswamy Nandkishore, Arun Tadanki, R Sundar, Kshitij Jain, Devesh Sachdev and Ashish Tiwari.
Faircent Alternatives
Faircent is one of the P2P lending platforms in India that is well organized and completely regulated and licensed service provider. However, there are quite a few P2P companies in India that can act as Faircent alternatives. You can also see our Lendbox Per Annum Review & Liquiloans Review to check in-depth reviews of similar platforms.
Faircent vs Finzy
Faircent has a different model compared to Finzy. Finzy splits the loan across multiple borrowers and gross returns are given to the investors. They take a fees of 1% from the retunrns on a monthly basis. Faircent freedom on the other hands provides investors a fixed amount and do not charge any fees but takes all the return above the threshold return provided to investors.Finzy focus more on salaried employees while faircent has a mix of business and salaried.
Faircent vs LendBox
Lendbox has partnered with platforms like UNI Cards (a popular Buy Now Pay Later platform) which helps in sourcing high creditworthy individuals.
Money sourced from Per Annum investors is split into thousands of small chunks and learned out to high creditworthy individuals with high credit scores, good repayment history, etc.
Currently, Per Annum allows you to earn up to 11% interest pa with a minimum investment of just Rs.50000 as long as your money is invested with them.They do not charge any fees from investor.
Faircent Review- Final Conclusion
Faircent, as a P2P lending platform, has its strengths. One of the regulated, legitimate and fully controlled platforms, it has been able to carve a niche for itself. The due diligence process that the platform focuses on when onboarding the investors and borrowers makes it one of the most reliable platforms.
Make sure you invest in P2P with proper diversification and asset allocation in place. P2P lending deals mostly in unsecured consumer loans and dos carry its risk factors. Make sure that you are financially literate before investing in it.
Frequently Asked Questions about Faircent
What is Faircent Anti Lockdown Loan?
The anti lockdown loans are the new type of loans offered by Faircent. The loan facility has been designed to help the credit requirements of the businesses and individuals that have been affected by the nationwide lockdown. The loan should be your best bet for easing the liquidity pressure amid Covid 19.
What is a Faircent Pocket Loan?
There may be a few creditworthy borrowers who may need only a small amount of loan for fulfilling their short term requirements. These requirements can be for unexpected and immediate expenses. The Faircent Pocket loan is an app specifically dedicated to assisting this category of borrowers. These loans can be in the range of Rs. 25,000/- to Rs. 60,000/- and come with a repayment tenure of 3 to 6 months.
Where can you see Faircent reviews from authentic customers?
The Faircent review that you are reading currently should be one of the right ones with an unbiased review. In addition, you may check out the reviews on Quora or Mouthshut for more reliable insight into the services offered by Faircent.
How reliable is Faircent?
You will find Faircent quite reliable in terms of the controlled and licensed P2P lending service. However, it may be noticed and understood that P2P lending does come with its Pros and Cons.