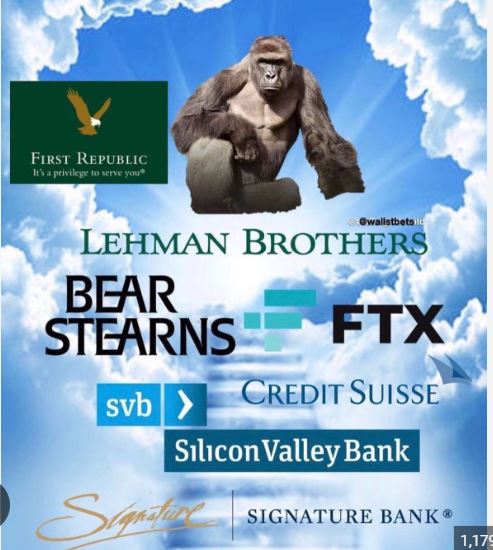 First Republic Bank has become the second large regional bank with assets over $200 billion to fail in just a few weeks.
Why did the bank fail? The First Republic grew rapidly through deposits from wealthy individuals and companies. It used those deposits to make large loans, including jumbo mortgages, when interest rates were at historically low levels in hopes of convincing customers to expand into more profitable products like wealth management.
Many of the bank's accounts had deposits well north of the federally-insured $250,000. Once Silicon Valley Bank went under, clients pulled their money, fearful their deposits were in danger. First Republic said last week that depositors had withdrawn more than $100 billion, most of it during a few days in mid-March.
"Too many (First Republic) customers showed their true loyalties were to their own fears"
The current market environment doesn't look great with Fed raising the interest rate while people losing confidence in the banks. Indian market till now has mostly ignored the noise but I am not too confident to add more capital to the equity market currently.
Alternative Investment Portfolio Performance
This month I explored a new platform. Many investors like me have been looking for a leasing platform that can offer pre-tax opportunities. Leasify is one platform that provides pre-tax options for investors. They also have a feature to provide liquidity to investors by reselling the deals in the secondary market.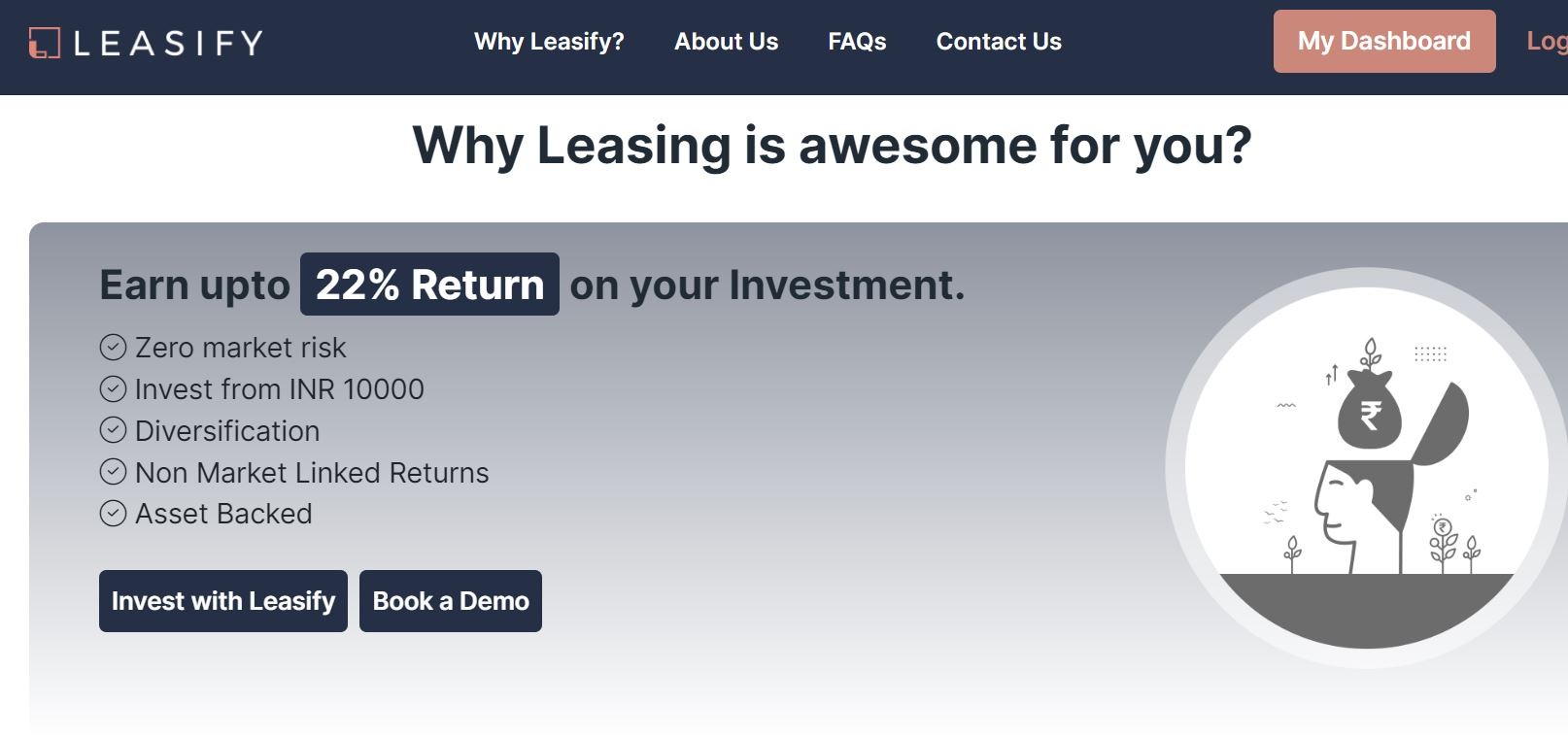 I have made my first investment in Bud-E and looking to do a podcast with the founder soon. Will be sharing the details on Telegram and Mail to all the subscribers. It is a very new platform hence I would advise investors to evaluate it for some time before committing large capital.
We are also starting a Forum on Randomdimes where investors can discuss various investment opportunities, trading, and other finance-related stuff. You can register and get started here
Lending Investment
| | | |
| --- | --- | --- |
| Platform | Returns | NPA |
| Grip Invest | 12% | 0% |
| Klubworks | 15-17% | 0% |
| WintWealth | 10-11.5% | 0% |
| Jiraaf | 12-15% | 0% |
| Pyse | 10-11%(Post-Tax) | 0% |
| Legalpay | 14-16%(Post Tax) | 0% |
| Growpital | 16%(Tax Free) | Blended Yield |
| Leafround | 17% | 11 Payments |
| Altifi | 12.50% | 0% |
| Better Invest | 18.00% | 0% |
All my cash flows in

Klubworks, WintWealth, Pyse, Leafround,

and

GripInvest

are as per schedule.

My average IRR for completed Klub deals before fees is  30%!
Invested in Stashfin commercial paper on Jiraaf for 6 months considering Stashfin has recently raised money.
Invested in 2 invoiced on Leafround
Wintwealth is losing Vivriti at a 10% yield shortly.
Grip has A+ rated Shieldx offering 11%
2 Betterinvest deals are lined up this month
Invested in Interim Finance bond Issued by Legalpay at 14% (Promo code FV48G4 )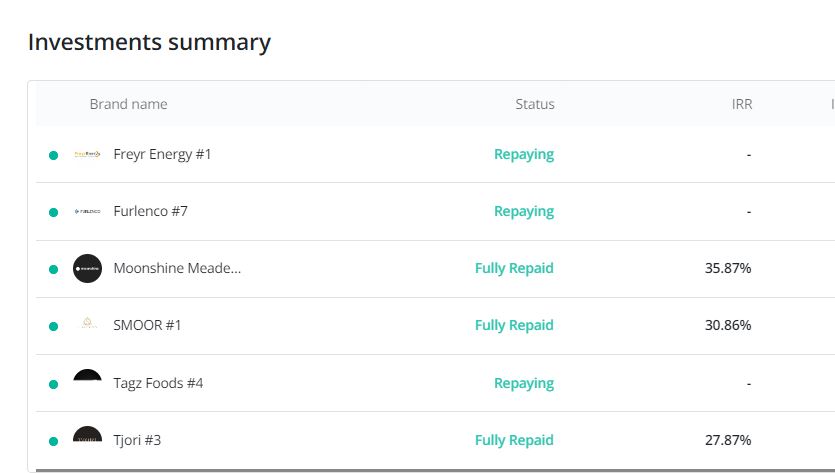 New Deals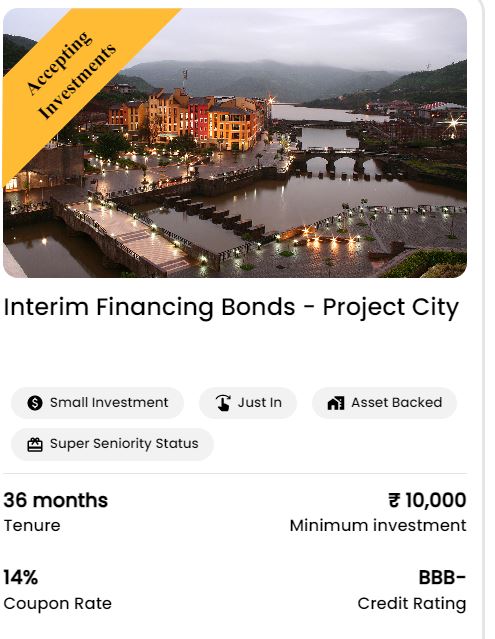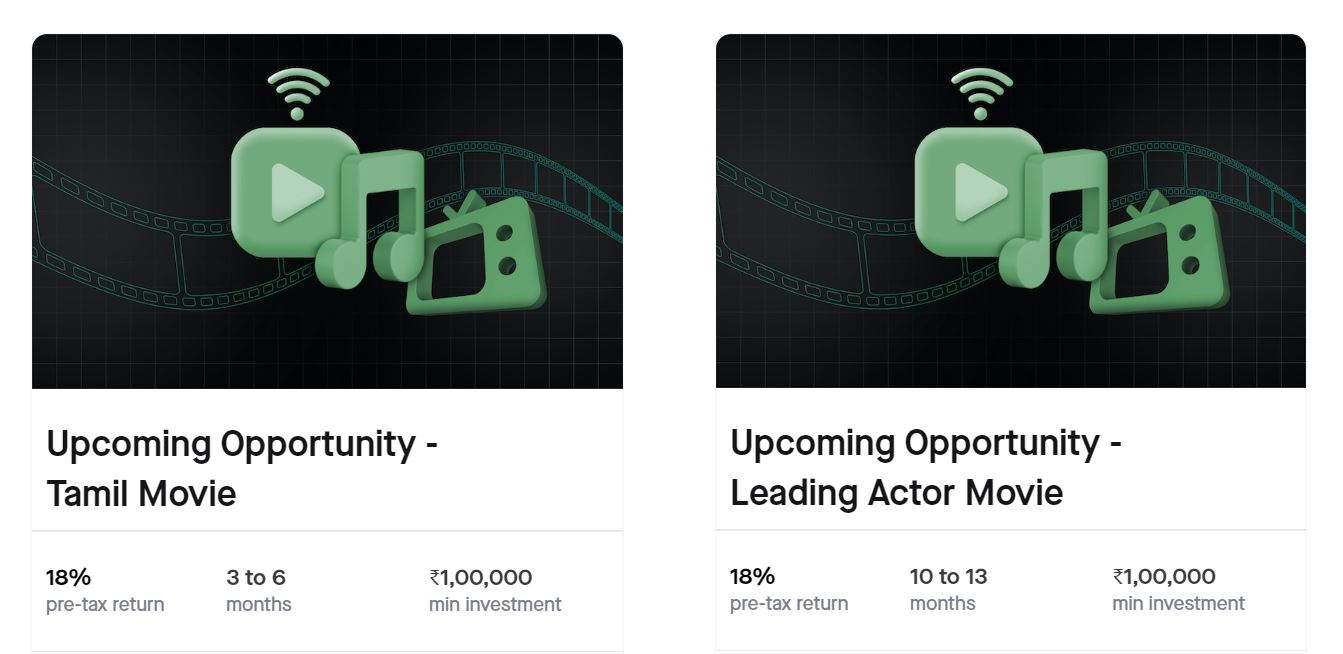 Invoice Discounting and Pooled Loans
| | | |
| --- | --- | --- |
| Platform | Returns | NPA |
| Liquiloans (Liquid Fund Substitute) | 9-10% | 0% |
| Tradecred | 11.50% | 0% |
| Lendbox (Per Annum +Settlement Finance) | 11.50% | 0% |
| Cashkumar(Elastic Run) | 11.50% | Paused |
| KredX | 12% | 0% |
Lendbox Per Annum returns are as per expectations with seamless liquidity.

Using Liquiloans/Per Annum to Park Short term capital
Added Bizingo on Tradecred this month at 11%
Have stopped Cashkumar for the moment as no deal flow and visibility.
Crypto Investing

Bitcoin has been the best-performing asset of 2023. This is ironic as last year people were claiming that crypto is over. However, I feel it is a good time to accumulate good coins for the long term.
I will be using a hardware wallet for storing the bulk of my investments. Safepal and Ledger Nanao are good options for people getting started as they are not heavy on the pocket. You should compare the 2 before finalizing 
P2P Investment
Current allocation:
India P2P – 50%
12Club – 5%
I2IFunding- 25%
Finzy-10%
Faircent Pool Loan -10%
| | | | |
| --- | --- | --- | --- |
| Platform | Loans Selected | Yield | NPA |
| I2IFunding | Urban Clap Loans, education loans, Group loans | 13.5% | 4.75% |
| IndiaP2P | Only Women Borrower Loans, Branch-based p2p lending | 17% | <1% |
| FINZY | Prime Borrowers, High Salary,A category | 14.2% | 3.5% |
| 12 Club | Only Minimum amount | 12% | 0% |
IndiaP2P performance has been as per my expectations till now. Have completed almost 10 months. Will consider adding some more capital in the next few months. Planning to do a detailed post  as well as an interview with  the founder of Indiap2p soon
I2Ifunding and Finzy have a very low volume of loans
The systematic investment plan loan on Faircent ( Only SIP Loan) is doing well
IndiaP2P Performance
Equity Market
The equity market looks less attractive as interest rates are high and even top Bonds can offer 8-10% yield with low volatility
PreIPO Stocks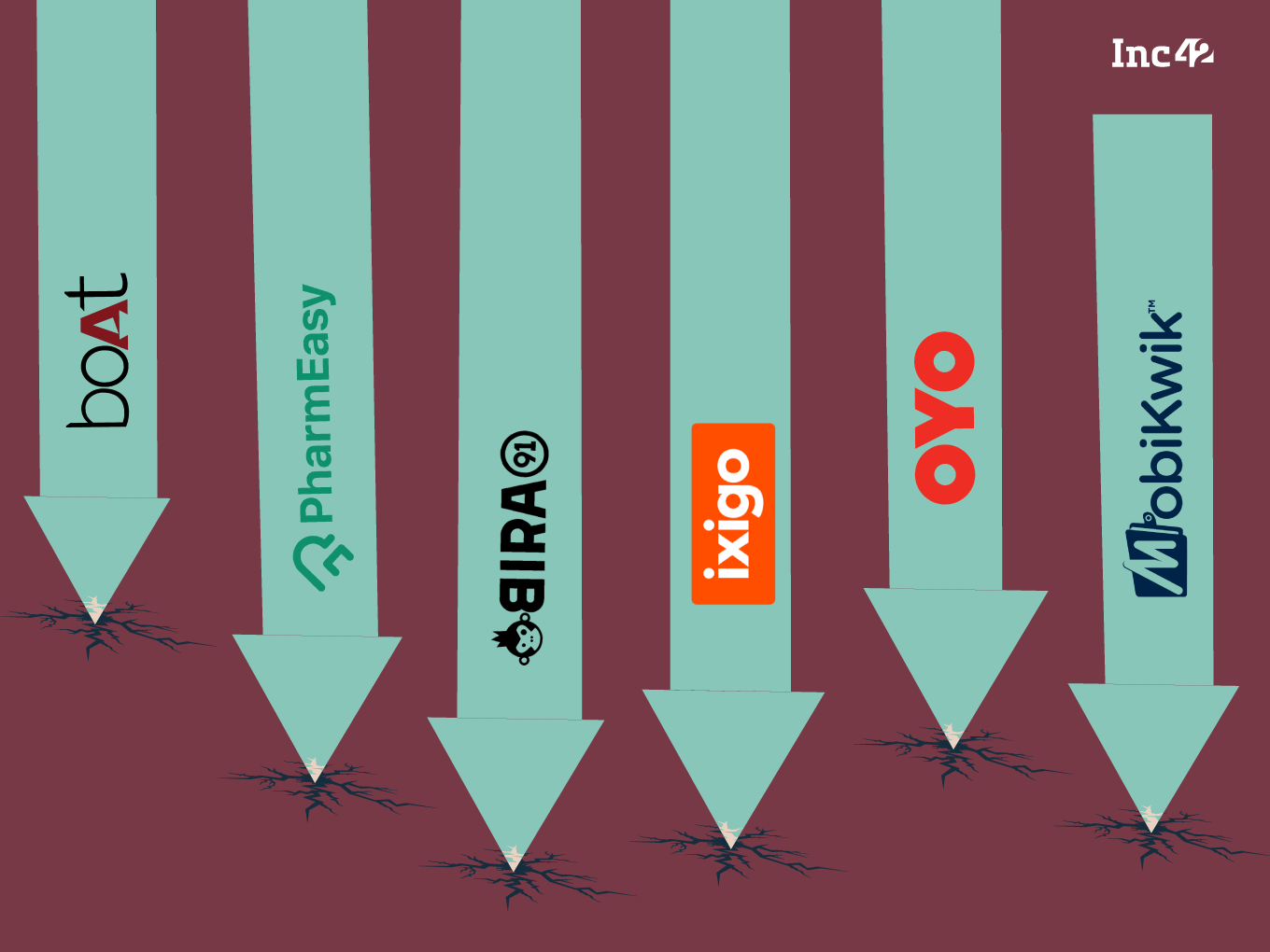 Most unlisted shares traded offline through select brokers have declined between 25% and 60% in the past year due to diminished investor appetite amid the underperformance of many newly-listed stocks and an uncertain market outlook. People can start adding few stocks through Altius or Unlistedzone
Listed Stocks
Indian Equity Market has been on steroids in the last month rallying from 17000 to 18200 in 15 days. I am again reducing my SIPS at this level which I had started aggressively 3 months back.
Other Alternative Investment Assets  and Platform Updates
Growpital Investment –  The performance of the platform has been satisfactory till now. Attended the latest webinar of Rituraj.I am still awaiting the latest Audited financial report and the appointment of a Trustee before scaling up my investment.
Growpital(Promo code GROWRDIMES)
Sustvest Investment – My Sustvest Portfolio has been doing fine with proper repayments to date. There is a new deal on Sustvest with a 10.86% return.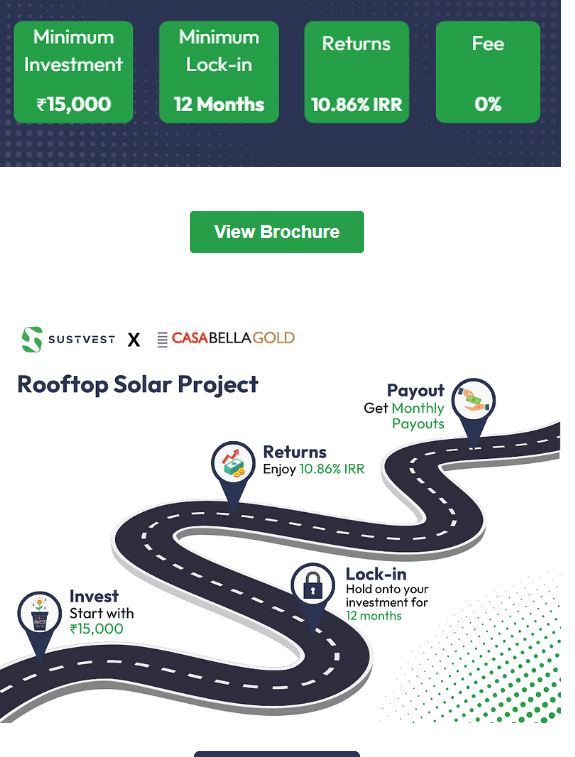 Fractional Real Estate Update- My investment in MYRE Capital has been performing as expected.  They have recently been acquired and rebranded themselves which will have no negative impact on the platform.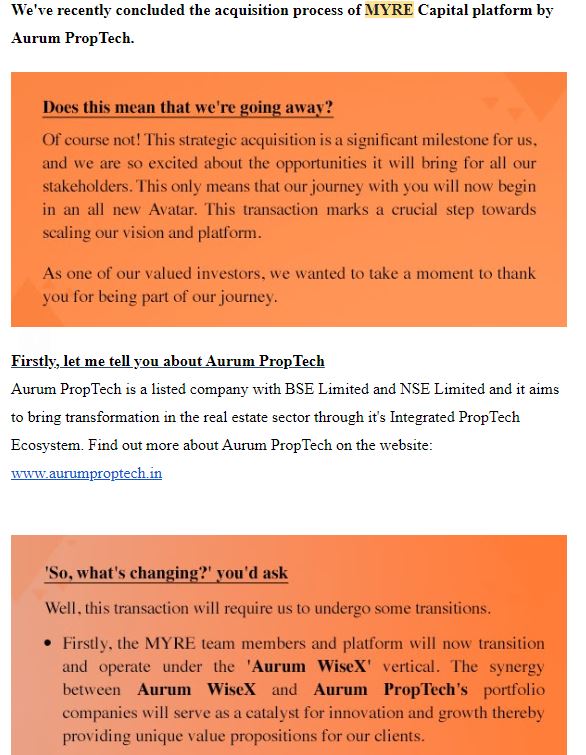 Aasthy Update –  Both my existing opportunities are in profit.  I am up 16% from my invested level. They are exiting the first opportunity soon. Will update you on the final performance
Upcide Update
– There are a few interesting opportunities listed on
Upcide
(use code RDIMES) that is Offerings  13.25% IRR. Other opportunities have very large ticket sizes (1 CR+) and are mostly for High Net Worth Individuals. Below current opportunity