WintWealth has recently listed a new deal on the platform. It is a senior secured unlisted Oxyzo Financial bond offering 9.5% XIRR. The term "senior" in a senior secured bond indicates that bondholders enjoy the senior most priority to get repaid in case the NBFC defaults.I have evaluated the deal based on a few parameters.
WintWealth Oxyzo deal Details
Issuer -Oxyzo Financial Services Private Limited
Credit Rating –ICRA A+ 
Interest Rate – 9.5% per Annum
Tenor – 2 Years
Trustee – IDBI Trusteeship Services Limited
About Oxyzo Financial Services Private Limited
Oxyzo is an NBFC that provides credit to  Small and Medium enterprises for their working capital and to expand their operations. Oxyzo has recently raised $200M and has turned into a Unicorn NBFC. Post this equity raise Oxyzo net worth will be increased to more than 2000 Crore and debt/equity will be ~ 1x
It is a subsidiary of OFB Tech (OfBusiness) and the parent company has raised more than ₹4500 Crore of equity during FY22 and it was last valued at nearly $5 billion valuation .
Oxyzo is currently serving 3000+ SMEs across India, disbursing 4000+ crores per annum, and has 2000+ crores as AUM. They are backed by some big names in the industry including Softbank and Tigerglobal.
Financials and Credit Overview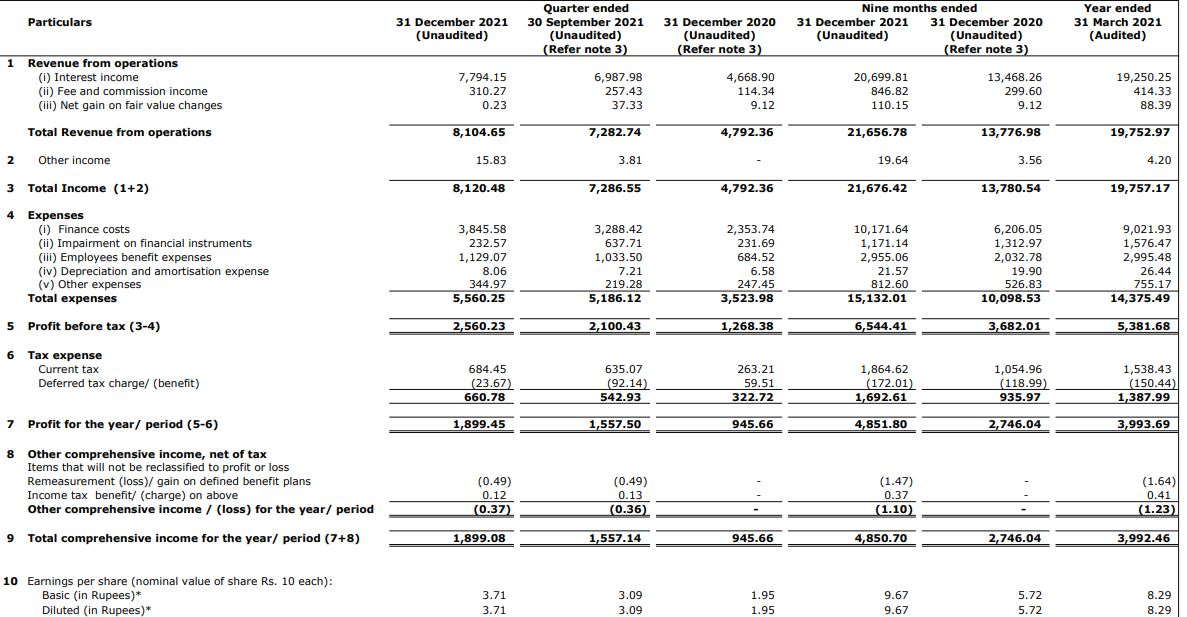 Oxyzo has been profitable from start with decent revenue growth.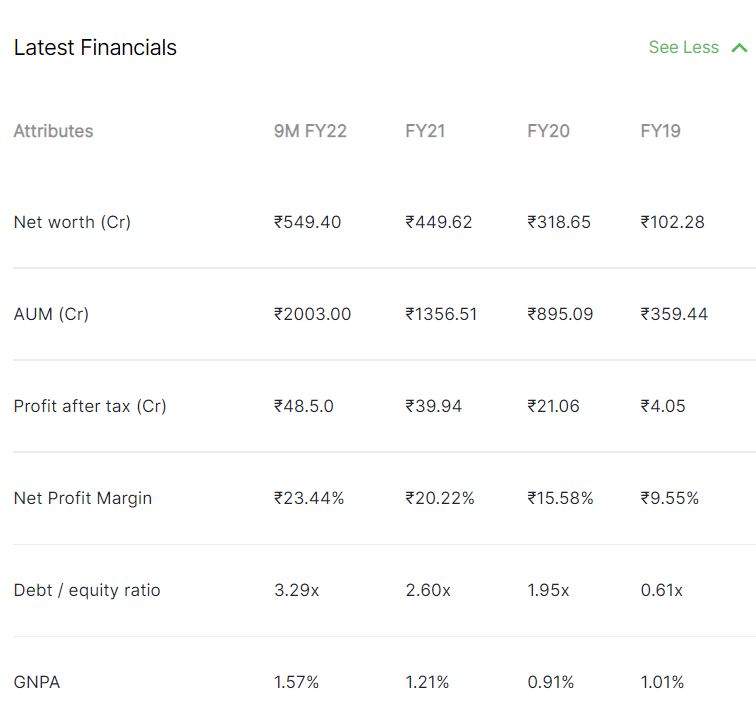 NPA is under control and posts the recent funding of 200 M USD the networth will be close to INR 2000 Crore and leverage almost equal to 1.
The Group's funding profile continues to improve, with the proportion of banks in the overall
borrowing mix increased to 60% as of March 31, 2021, from 55% as on March 31, 2020, and 38% as of March 31, 2019 (at the
consolidated level)
Given the low leverage and short-tenor loans extended by Oxyzo, its asset-liability maturity (ALM) profile is characterized by positive cumulative mismatches across all the near-term buckets, even after assuming a stressed collection efficiency of 80%.
The repayment structure is as below
Oxyzo Team
Oxyzo has a strong team of industry veterans  who have backgrounds in consulting and operations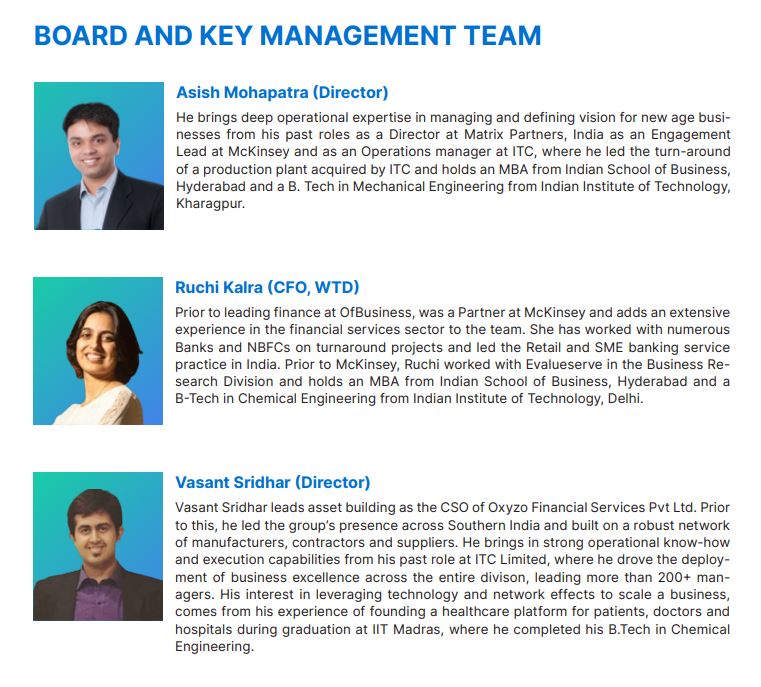 Comparative Analysis
Register for Free on Wint Wealth
The IRR of 9.5% is quite competitive. Some of the other bonds traded in the market were at lower yields which seem to be riskier than Oxyzo.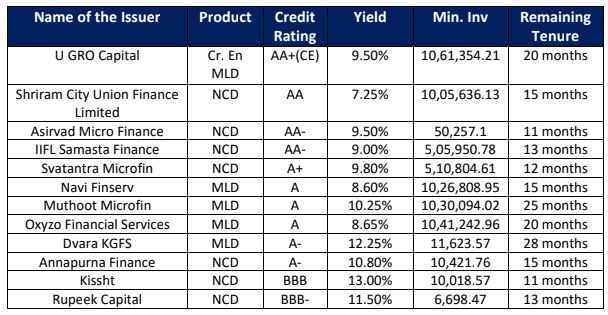 Conclusion
The current Oxyzo deal has a decent yield considering the tenor and risk. The minimum amount of INR 10k makes it attractive for all kinds of investors. I expect the deal to be subscribed in a short span of time. I will be participating in this and will update in my monthly review.