Market Outlook : This year market witnessed the most bizzare bear and bull runs across spectrum of assets. People either made lot of money in the the rally or lost in the preceding sell off.Nothing reinforces the importance of diversification than a market like this!
Inflation and currency devaluation are the biggest fear on the mind of investors right now. The increase in money supply lowers interest rates and raises the amount of a particular currency, such as the dollar, in circulation. And over time, these moves can both increase inflation (lower interest rates typically spur economic activity) and weaken the value of a currency. Right now, investors are taking all of that into account and determining that buying gold — which is traditionally considered an investment that holds its value over time — is the best thing they can do to shield themselves from inflation and weakening of so-called fiat, or paper, currencies. As a result, money flows into gold and crypto investments have surged in recent months as central banks have stepped up their fight against the downturn,hence the rally!
Year to Date the best performing asset has been the Decentralized tokens(DEFI) which I had covered last month. My altcoin portfolio itself went up 200%, much more than I had anticipated but that's how this market is, you can make or lose much more than you imagine.
Top Asset Performance for 2020
S&P: 1%
NASDAQ: 2%
GOLD: 11%
BITCOIN: 35%
ETHEREUM: 82%
DEFI: 237%
I am splitting the platforms into 2 categories for ease of comparison:
Yield Generating Platform
Capital Gain Platform
Yield Generation Include: Real Estate Loans/Equity,P2P Lending, Crypto Interest Account,Invoice Discounting, Corporate Bonds
Capital Gains: Crypto Investment, Global & Domestic Equity /REIT,Gold Mining
Yield Generation Platform Performance (Annualized)
My performance across all yield generation assets have been in the range of 8.5%-15%.
Capital Generation Assets have done extremely .I will take the quarter performance for this cases as annualizing the returns will show unrealistic performance.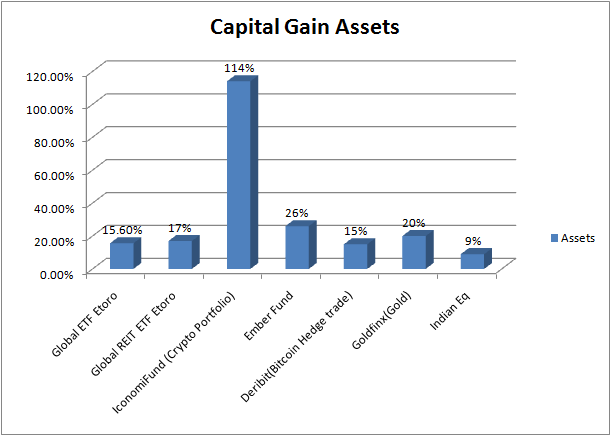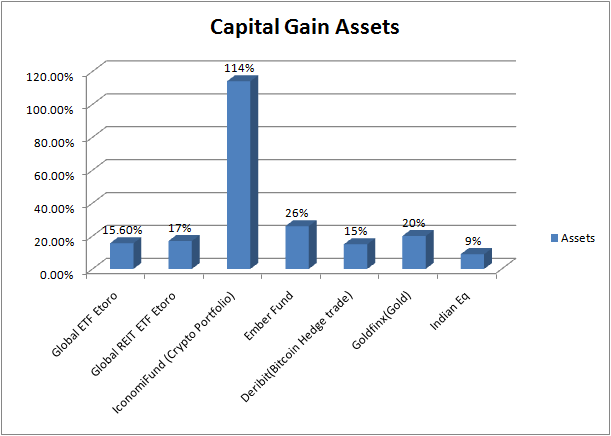 It sounds almost scam like when you post 114% return in a quarter on a portfolio but that's crypto for you ,it can go even 10X in a bull run. In 90's people never thought internet would be so disruptive,same goes for crypto but we do not know which altcoin will survive so best strategy is to put in funds which have access to multiple altcoins and only invest amount which we can afford to see reduced by 70% and still not lose sleep!
International Investment Porfolio
My International investment portfolio has been giving close to 12% Return .Estateguru and Peerberry have the most number of borrowers to choose from while Crowdestor has the best yield and diverse borrower profile
Crowdestor has the highest yield and the most interesting deals.Some deals are very short term and suit my taste! For loans backed by assets the rates are very attractive.Offcourse higher interest comes with higher risk so you should do more due diligence while investment in this compared to EstateGuru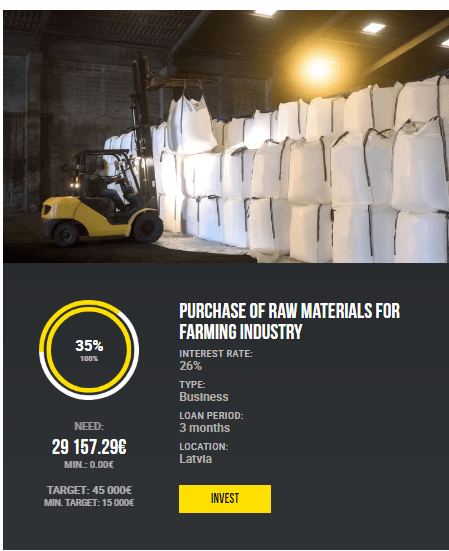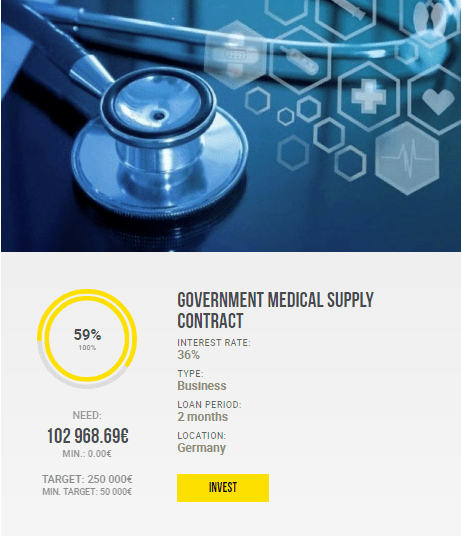 Equity/REIT Portfolio
It's no secret that Indian and Global Equities have been in a smooth ride for the last 2-3 months. Can this sustain or maybe this is the tipping point. I would rather think it in terms of risk and reward. On the upside 10% from here seems like maximum upside while in the downside 20% is not improbable. Or in other words you can lose 2 for every 1 you make and odds are higher of losing than making.
With this in mind I have pared down any incremental investment in Equity. Infact for every 5% gain market will make from these level I will book 10% profit in my portfolio.
On the other end if market corrects 10-11% I will be happy to slightly increase my investment in the equity market.
Almost sticking to the last month portfolio except I have booked profit in Tesla recently.It has gone up too much and too fast for my comfort!
For lower investment and starters I recommend EToro(lot of tools to make a portfolio +bonus) while for large amounts Stockal can be chosen.
Crypto Interest Account
At the moment I am parking money in 4 platforms.It's recommended to use multiple platforms.If I add a new platform I will update this list. For Indian Investors easiest way is to buy USDT token directly on BankofHodler and then transfer it to other platforms! You can also transfer USDT from any crypto exchange to these wallets.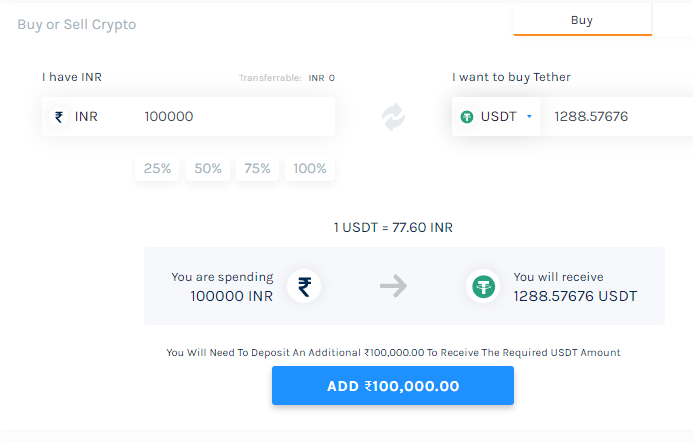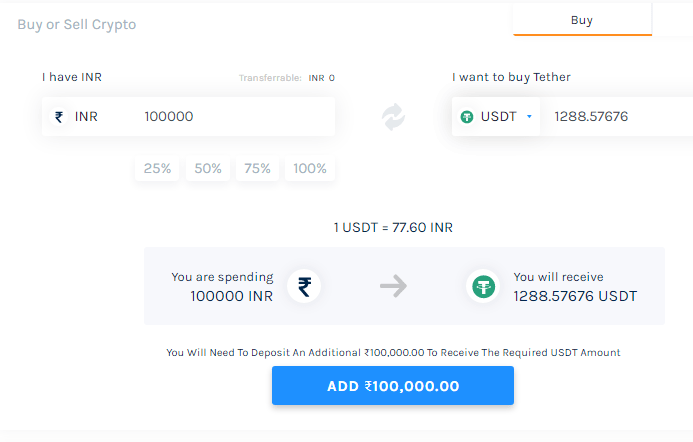 Crypto Investment Platform
Crypto Investment have given outsized gains in this quarter
The major reason for this stellar performance have been the strong interest in DEFI(decentralized finance).It has outperformed BTC and ETH by a huge margin
My Bitcoin hedge has also done extremely well because bitcoin slowly moved 15%. My bitcoin margin gained 15% while the option dint go up ,hence no loss on short position!
I had invested in gold seeing the current devaluation of fiat currency, Through GoldFinX I was available to achieve 2 things:
Invest in Gold Price at a discount
Accumulate lot of gold in the next 5-10 years without putting too much capital
GoldFinx have given 25% returns in the last quarter thanks to the gold bull run,but I still consider it to be a long term (30% IRR)bet rather than for booking short term profit!
The case for gold is very strong with the incessant Fed stimulus which can create devaluation of currency and inflation

I have been investing in multiple invoices ,and the platform has done a great job in the the covid scenario ,coming up with good deals and displaying robust risk management and underwriting.My net yield is close to 13.8% in 2 years
Some Interesting Invoices this month: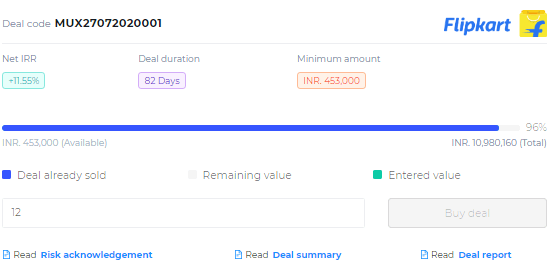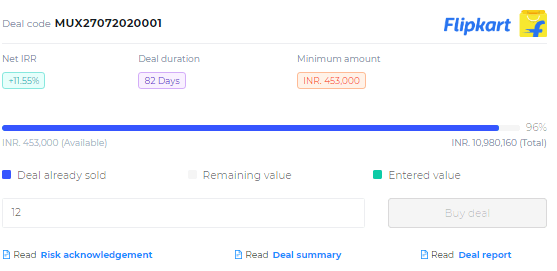 People investing in the platform should be wary that some of these bonds are thinly traded so selling them on exchange might take time,hence buy them with a view to hold till maturity.
Some of the interesting Bonds to invest this month are:





As a rule buy long term bonds only of very robust private or government companies only
P2P Lending India
New borrower frequency had really gone down on the platforms during the lockdown .Now gradually fresh disbursement has started again.Finzy has started A category high salary loans at 10%. I2I has started group loans/Loan against invoices.Rupee Circle has recently launched new loans with the given characteristics.


In terms of performance the yield has definitely come down due to moratorium . I expect the cashflow to start increasing after September when collection picks up.
Venture Capital Investing:Seedrs
Venture Capital is a long term game and it takes months before valuation can shoot up. I have invested recently in couple of startups through Seedrs. Some of the projects are: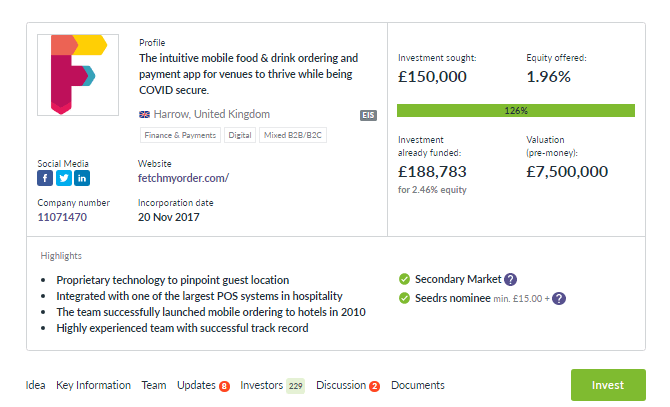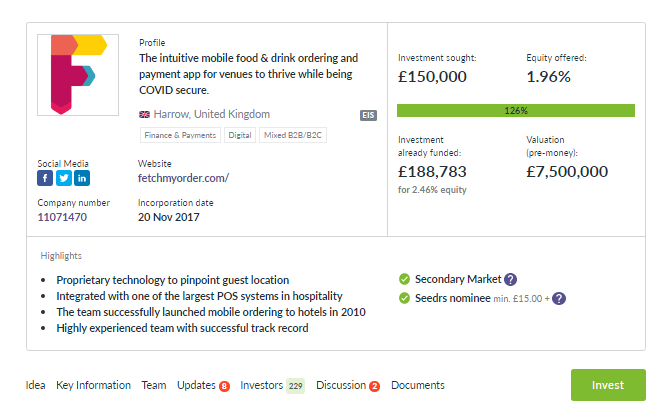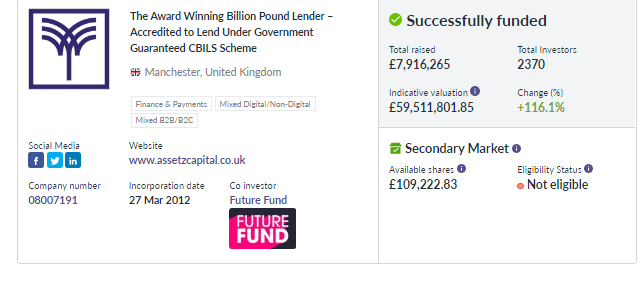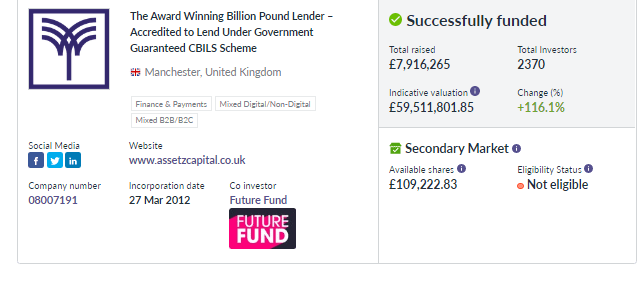 I am soon going to cover investing in lease which can fetch 12% post tax IRR with collateral security!