I  have been reviewing multiple P2P platform and been investing in 3 platform:
I2I
Faircent
Lenden Club.
6 months Performance of my portfolio:
I2I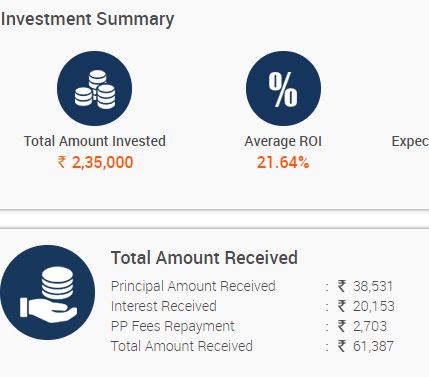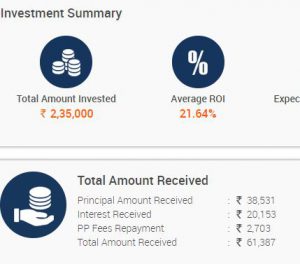 As it is evident  I have made around 20% return pretax which is not bad.
Defaults up till now = 0
EMI in delay = 1000
I2i lending I use to lend to mostly people working in government firms who I feel have stable job and low correlation with economic changes in the world.
Ticket size:5000
I always use 5000 Rs to stay diversified across multiple borrowers
LENDEN CLUB: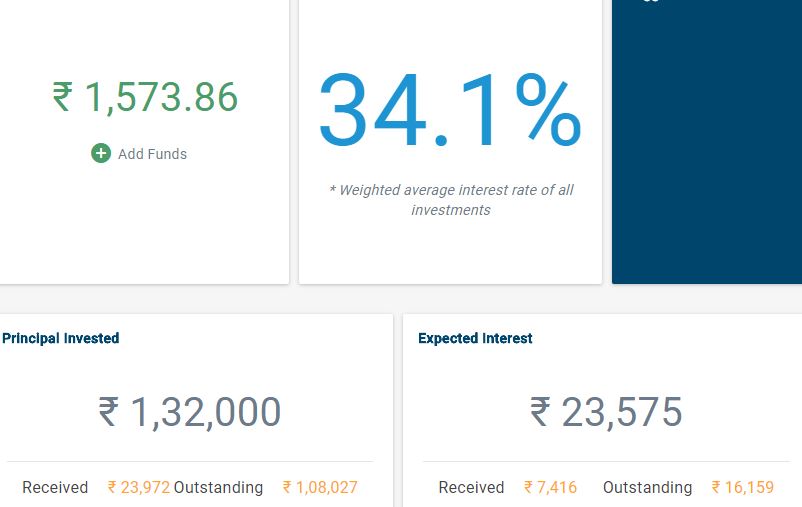 My Lenden portfolio has given me higher return compared to other platform.One reason is I use this platform to give 2 months high interest loans.The risk is higher but minimum ticket size is small(500) which helps me to diversify. Secondly due to short term loan churn is very high and if I see economy going bad or higher delinquency I have control over the book.
All investment are given to salaried people.
Faircent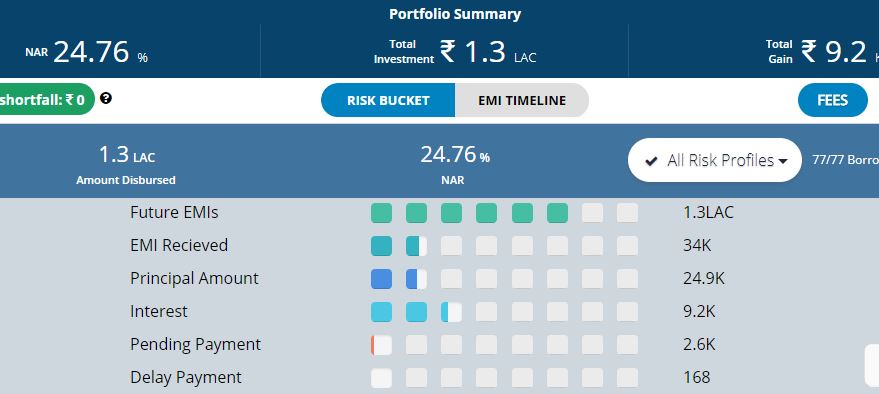 Return from Faircent is in between I2I and Lenden. Majority of borrower are in business segment. In future I will like restrict my exposure to business group and will diversify to other platforms.
Another P2P platform I tried was Lendbox. Minimum investment is 10000 which is high because RBi restrict total investment to 10 Lakh which means I can do max 100 investments which is low.
I am in the process of trying Monexo and will update with the performance!