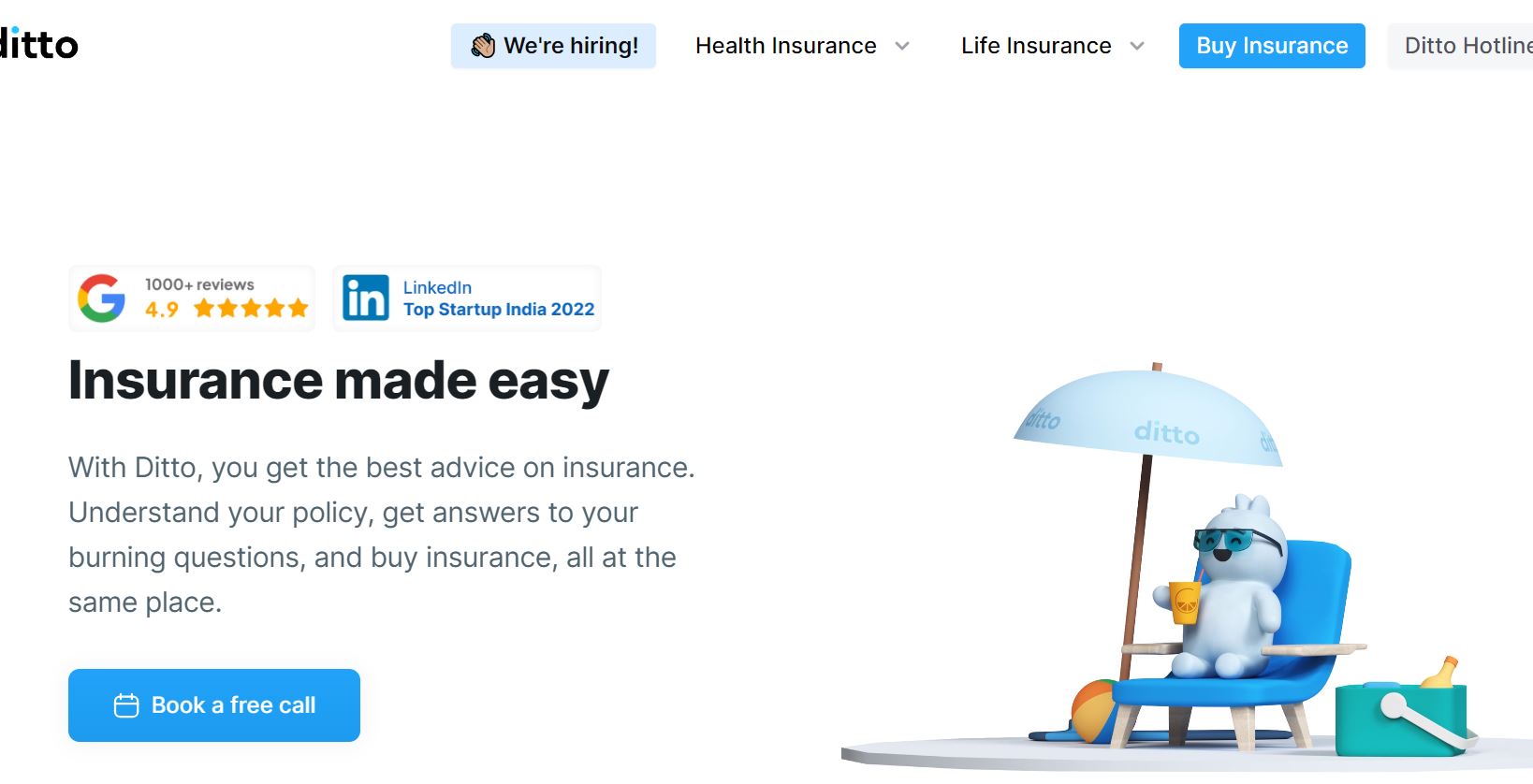 What is Ditto? Insurance can often feel like a complex and overwhelming subject, with countless policies, options, and jargon to navigate. But what if there was a way to simplify the process and make it easy for anyone to understand, compare, and buy insurance? That's where Ditto by Finshots comes in.
Ditto is your go-to resource for the best advice on insurance. Whether you're looking for health insurance to cover your medical expenses or term life insurance to protect your loved ones, Ditto has you covered. With their easy-to-use platform, you can gain a clear understanding of your policy, find answers to all your burning questions, and make informed decisions about the insurance that best suits your needs.
When it comes to health insurance, Ditto provides comprehensive plans that cater to your specific requirements. By using their platform, you can effortlessly compare different policies and finalize the one that fits you best. 
Similarly, if you're considering term life insurance to empower the financial well-being of your family in your absence, Ditto's user-friendly platform will help you understand the various options available. By exploring Ditto's offerings, you can find the right plan that provides the necessary protection and peace of mind for your loved ones.
Ditto is brought to you by Finshots, a renowned name in the insurance industry. Their commitment to simplifying insurance and empowering individuals shines through in every aspect of their service. With Ditto life insurance, you have a reliable partner by your side, ready to assist you with their expertise and guidance.
So, whether you're searching for health insurance, term insurance, or any other insurance coverage, Ditto Insurance is the one-stop destination that streamlines the entire process. No more confusion, no more hassle—just straightforward, personalized insurance solutions at your fingertips.
Experience the ease and convenience of Ditto and discover how insurance can be made simple, understandable, and accessible to everyone. 
About Ditto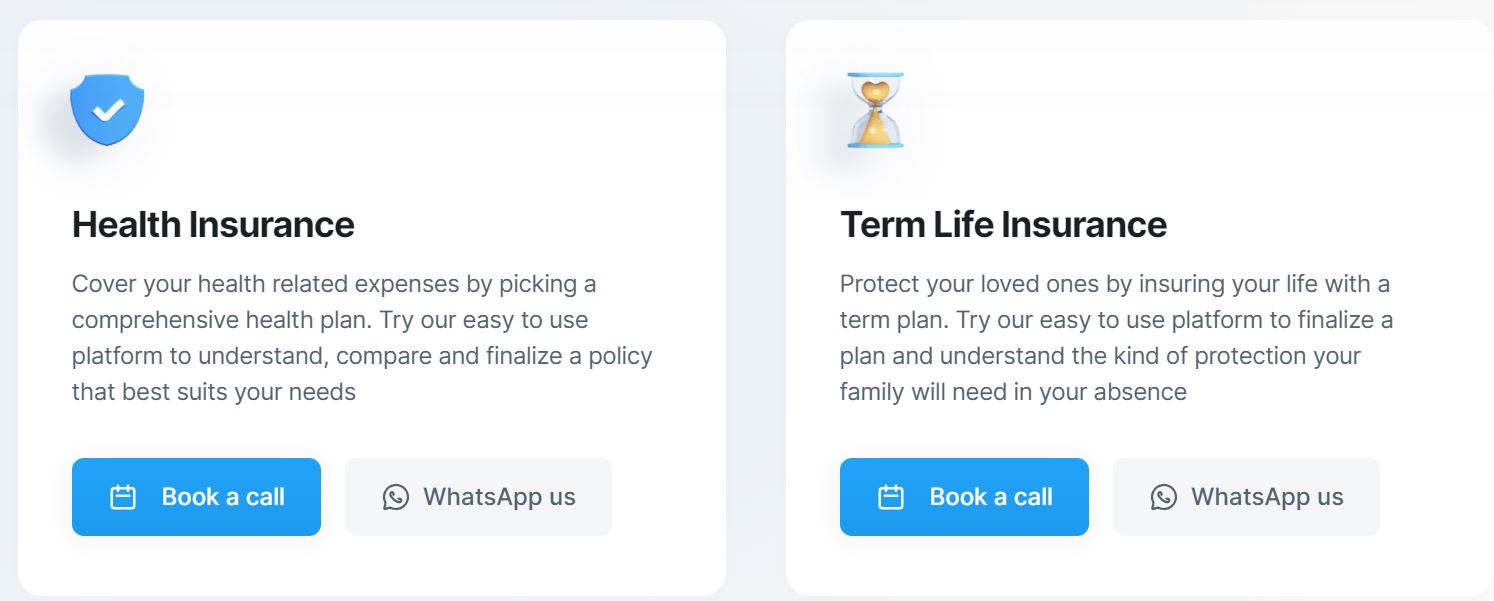 Ditto is a game-changer in the insurance industry, offering individuals a seamless and hassle-free insurance experience. With Ditto, users gain access to the best advice on insurance, the ability to understand their policies, get answers to pressing questions, and even purchase insurance, all in one convenient place.
One of the key areas that Ditto focuses on is health insurance. Recognizing the complexity often associated with choosing a health plan, Ditto provides users with a range of comprehensive options. Through their user-friendly platform, individuals can easily understand, compare, and finalize a policy that suits their specific needs. With Ditto, the days of deciphering intricate terms and uncertainties surrounding coverage are a thing of the past.
Ditto also offers a simplified approach to term life insurance, ensuring loved ones are protected in the event of the policyholder's absence. By utilizing Ditto Insurance company's straightforward platform, users can explore different term plans and gain a clear understanding of the level of protection their family will require. With Ditto's guidance and support, individuals can make well-informed decisions during this emotionally significant process.
Ditto is proudly brought to you by Finshots. The company's mission is to make insurance accessible to all by demystifying its complexities and empowering individuals with knowledge. With Ditto, users have a trusted partner who understands their all needs and is dedicated to offering them the tools to make informed choices about their financial protection.
Personalized Assistance at Your Fingertips
Ditto Health Insurance understands that navigating the world of insurance can be overwhelming, and that's why they are committed to providing a human touch to their services. Whether you prefer a phone call or text-based communication, Ditto is here to make the process hassle-free and tailored to your convenience.
With around 250 slots open each day, it offers the flexibility to choose a time that works best for you. Simply select a suitable time slot, and their dedicated team will give you a call to discuss your insurance needs. Whether you have questions about coverage options or policy details or want expert advice, Ditto is ready to assist you every step of the way. Their friendly and knowledgeable representatives will ensure that your concerns are addressed and that you have a clear understanding of your health insurance options.
For those who prefer a more asynchronous approach, they also offer the option to connect with them via WhatsApp. This allows you to engage in text-based conversations at your own pace, ensuring that you have ample time to articulate your queries and receive thoughtful responses. Rest assured that Ditto promises a spam-free experience, focusing solely on delivering the information and assistance you need without any unnecessary distractions.
Whether you choose to schedule a call or reach out on WhatsApp, Ditto Health Insurance is committed to providing a personalized experience. Their team understands that each individual's insurance needs are unique, and they strive to tailor their services to meet your specific requirements. By taking the time to truly listen to your concerns and preferences, they ensure that you receive the guidance and support necessary to make well-informed decisions regarding your health insurance coverage.
Why Choose Ditto?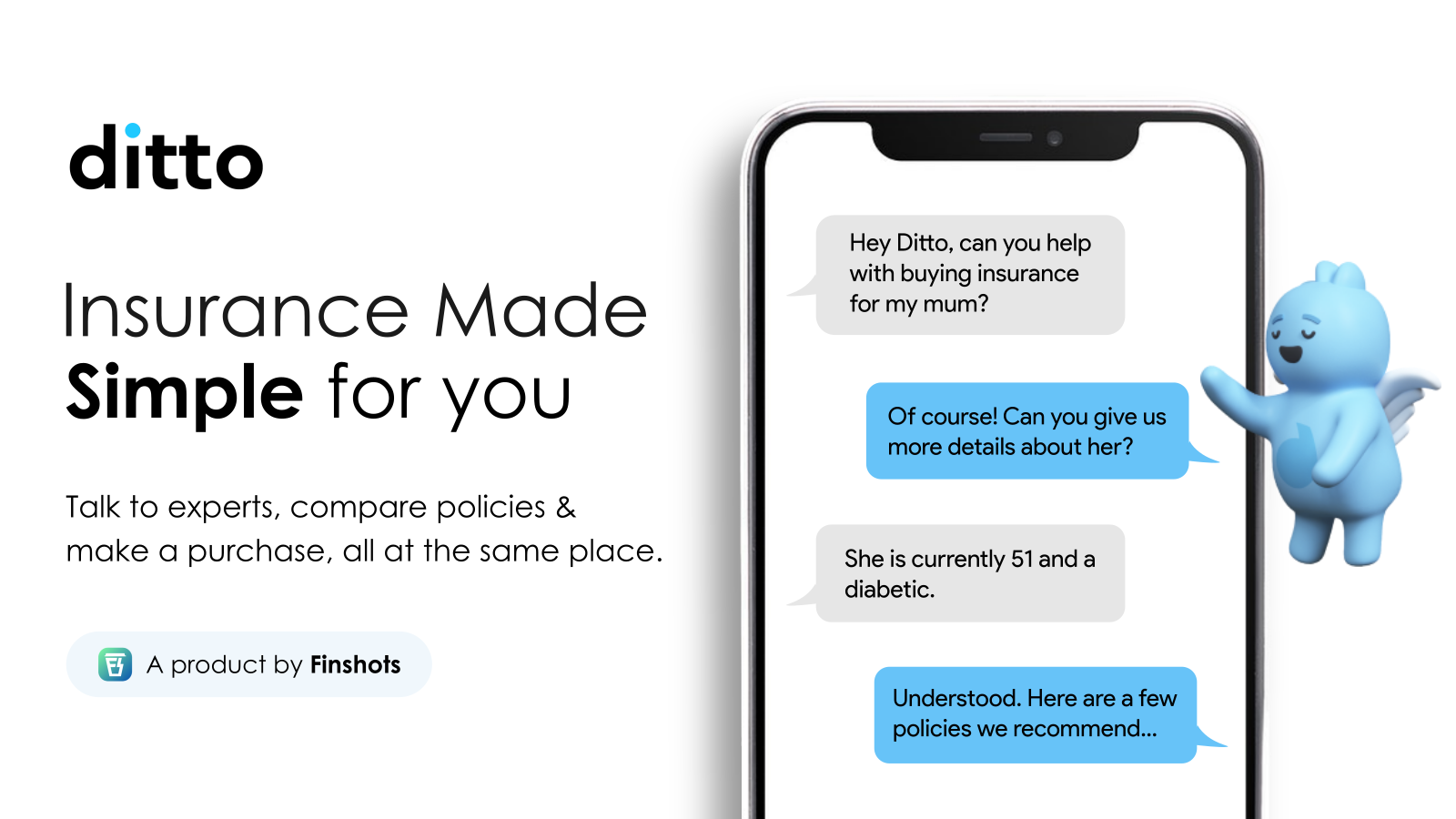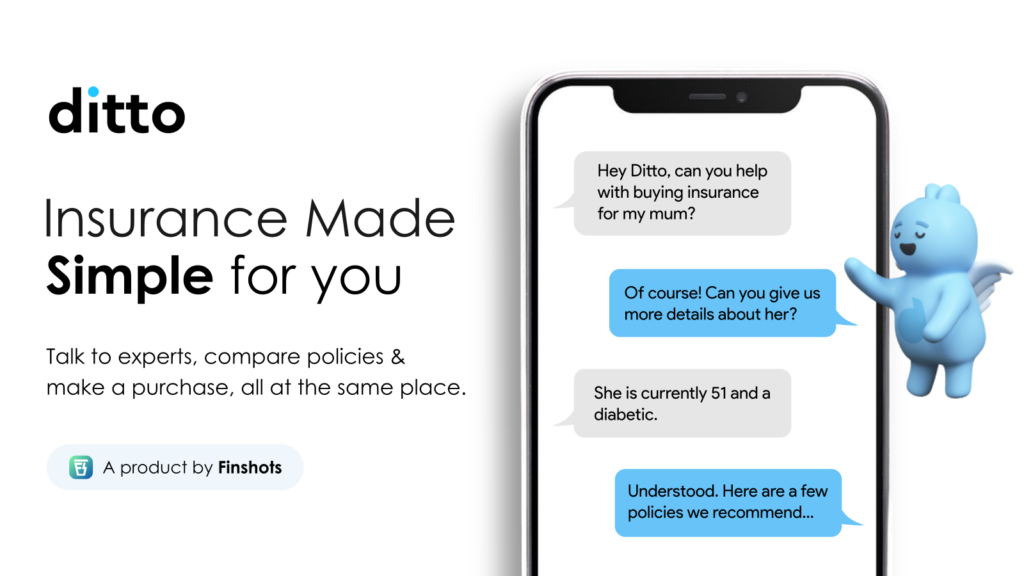 If you're still contemplating whether to choose Ditto for your insurance needs, let us assure you that you're on the right track. With Ditto, you'll experience a level of service and support that goes beyond the ordinary. Here are a few additional reasons why Ditto is the ideal choice for your insurance requirements:
Chat Support for Additional Queries
At Ditto, they understand that insurance can be complex, and you may have additional questions even after purchasing a policy. That's why they provide chat support, allowing you to reach out to their knowledgeable team anytime you need assistance. Whether you have concerns about policy terms, coverage details, or anything else related to your insurance, Ditto's chat support ensures that your queries are promptly addressed. You can expect friendly and reliable guidance from their representatives, who are dedicated to ensuring your peace of mind.
Claim Support
Making an insurance claim can be a stressful experience, but Ditto is here to make it easier for you. Their claim support team is well-equipped to assist you throughout the claims process, ensuring that you receive the necessary guidance and support when you need it the most. Whether it's helping you understand the documentation required, guiding you through the submission process, or advocating on your behalf with the insurance provider, Ditto's claim support ensures a smooth and hassle-free experience during a potentially challenging time.
Moral Support
Insurance decisions can sometimes feel overwhelming, and they understand that you may need reassurance and moral support along the way. Their empathetic team is dedicated to providing you with the emotional support you need throughout your insurance journey. Whether it's offering guidance during a difficult decision, providing a listening ear when you have concerns, or simply being there to uplift your spirits, Ditto's moral support ensures that you feel heard, understood, and encouraged during every step of the process.
Conclusion
With Ditto, it's not just about selling insurance policies—it's about building a lasting relationship based on trust, support, and personalized care. They go above and beyond to ensure that you have a positive and fulfilling experience with their services. By offering chat support, claim support, and moral support, Ditto stands out from other brokers who have a pushy approach to selling policies.
FAQs on Ditto Insurance
What makes Ditto Insurance different from other insurance providers?
It stands out for its user-friendly platform, personalized assistance, and commitment to simplifying the insurance process. They offer comprehensive policies, a dedicated support team, and the convenience of accessing insurance services all in one place.
How can I contact Ditto Insurance for assistance or queries?
You can reach Ditto Insurance through various channels. You can schedule a call with them by selecting a suitable time slot on their website. Alternatively, you can also contact them through WhatsApp for text-based communication. Their responsive team is ready to assist you with any questions or concerns you may have.
What types of insurance does Ditto offer?
Ditto Insurance provides a range of insurance options to meet different needs. They offer health insurance to cover medical expenses, term life insurance to protect loved ones financially, and car insurance for vehicle protection. Additionally, they may offer other types of insurance coverage, such as car insurance, based on their available policies.
How does Ditto ensure the security and privacy of my personal information?
Ditto Insurance takes the security and privacy of your personal information seriously. They employ industry-standard security measures to protect your data from unauthorized access or misuse. Your information is handled in accordance with applicable privacy laws, and Ditto maintains strict confidentiality protocols.
Can I customize my insurance coverage with Ditto?
Ditto Insurance understands that each individual's insurance needs are unique. While they offer comprehensive policies, they also strive to accommodate customization whenever possible. You can discuss your specific requirements and preferences with their team to explore options for tailoring your coverage to better suit your needs.
Remember, if you have any additional questions or require further clarification about Ditto insurance company, don't hesitate to reach out to Ditto Insurance's dedicated support team. They are there to assist you and provide the information you need to make informed decisions about your insurance coverage. 
If you are looking to explore investments beyond mutual funds check out the below list