Bloomberg columnist John Authors has called it "the most hated global stock rally in history," viewed more skeptically than even the decade-long rise that followed the Financial Crisis. But here we are, up nearly 40% in a period that included the biggest 50-day rally on record. Now on one hand Fed has provided unprecedented stimulus while on other hand we are dealing with a very uncertain economy
IMF GDP Forecast for the world: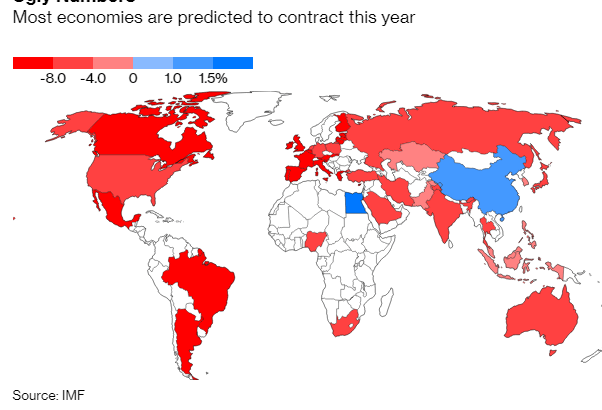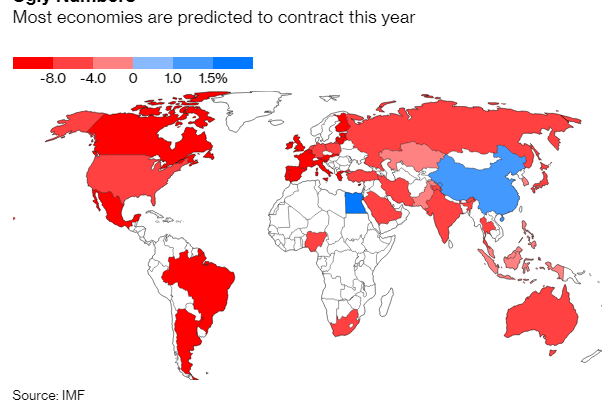 Reminds me of the Joker quote: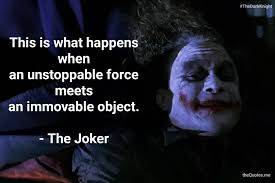 Its best to not have a very rigid stance but create a diversified portfolio with allocation assets based on your risk appetite.
I have been making few changes in the portfolio for the past few months. The main reason has been the sudden change in market dynamics and the uncertainty of the future.Some of the aspects which reflect in my portfolio are:
Will the equity bull run sustain?
How to diversify outside India apart from the listed companies?
How to take exposure to crytpo with limited risk?
How to create a decent liquidity pool when Liquid fund are generating only 4%
Equity Portfolio Performance:
The allocation to equity after March crash did wonders to my Indian and US portfolio. I will not get carried away and not further add more money now but wait for any correction. The correction might not happen but I already have a decent exposure to Equity after March and adding more to it now would make my portfolio susceptible to major equity reversal. May added 1 more percent to the overall returns. I have slightly increased allocation to energy ETF ( Vanguard Energy ETF)as the valuation difference between energy and other stocks have become a lot which might revert in future.
For people who are starting ETORO ACCOUNT (50$ Referral free) is really helpful to manage performance.Credit card is the easiest way to transfer. The initial 50$ bonus covers all transaction cost etc.
P2P Portfolio
Due to Moratorium , performance of P2P NPA over the next couple of months have become uncertain nevertheless I will keep tracking my progress.Also by July End I expect new loans to be listed again on all the platforms.
I feel this crisis will really help in separating the good P2P from the average ones as how they are able to handle collections, underwriting and risk management over these 3-4 months will be the greatest testimony for a platform.
Still sticking primarily to 3 categories:
Finzy Prime Loans( Salary around 1 L approx+): Finzy Referral Code(or you can apply the code : MAN635)
I2IFunding education Loan with good salary and owned house I2I Account Referral Link(First Use the link to register then add the Code "discount50@i2i" while paying to get 50% off)
RupeeCircle own house and essential category employment: Rupee Circle
Crypto Portfolio: Over the past few months I have done lot of research on cryptocurrency investment. I am using crypto for 2 different reason:
As a substitute for Liquid Fund with a target of 8-10% consistent yield in Dollar. As of now my portfolio spreads across 4 platform, the reason being I do not want to take a concentration risk on one platform.
PLATFORM
Description
CURRENT
RETURN
(DOLLAR
BASED)
Celsius Network (download on mobile) and get 10$ bonus
Invest in USDT token converted
on Wazrix
8.70%
BLOCK-FI( BlockFi ,get 10$ bonus)
Invest in USDC token converted
on Wazrix
8.60%
Youholder
Invest in USDT token converted
on Wazrix
12%
BTBBNS(get 50BNS coins free)
Invest in USDT token converted
on Wazrix
15%
Celsius and Blockfi are more secured in my opinion. In Youhodler I sometime keep 20% amount in multihodl.When market is moving suddenly and you want to take a leveraged position,it is a great tool to use with customized exit level rules and can deliver outsized gains.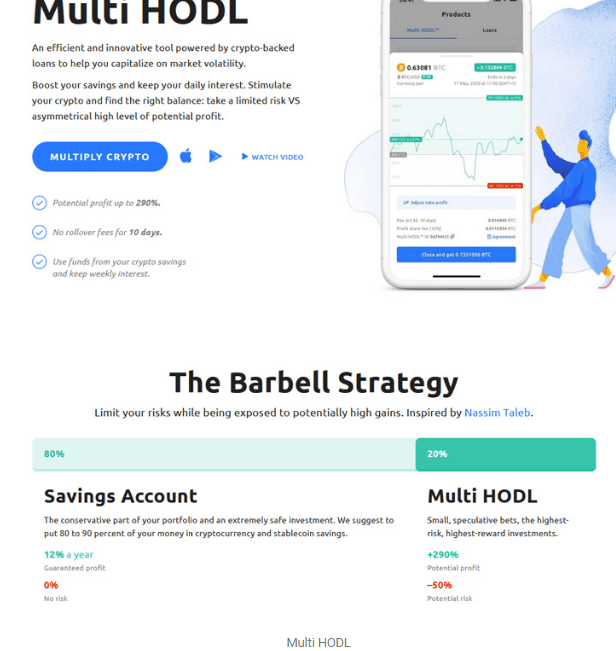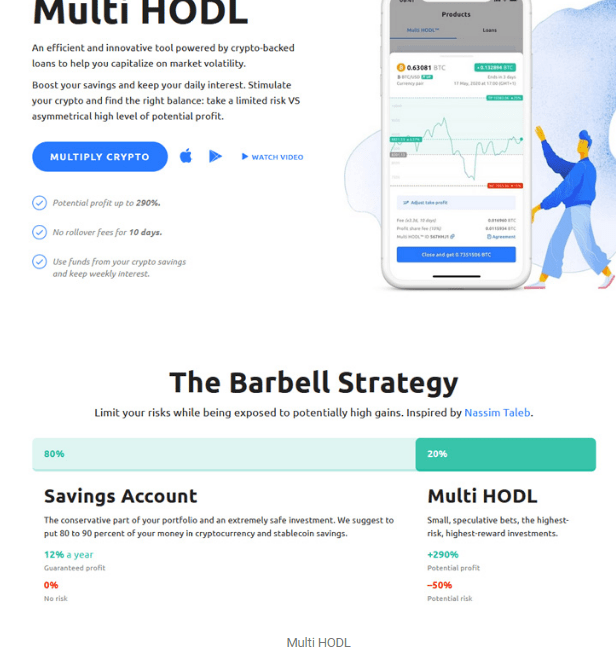 Crypto Investment Fund: I had been investing in 2 Funds and one derivative hedge to compensate for any loss. Interestingly I made money on my long position in altcoins and some profit on the hedge too!
Iconomi Performance: My Portfolio in crypto crush fund has skyrocketed as everybody has developed a sudden interest in DEFI altcoins .I am quite happy with the performance though I would have been happier with a crypto crash to buy more quantity. 45% percent in a month !!! How I wish I had more allocation here last month.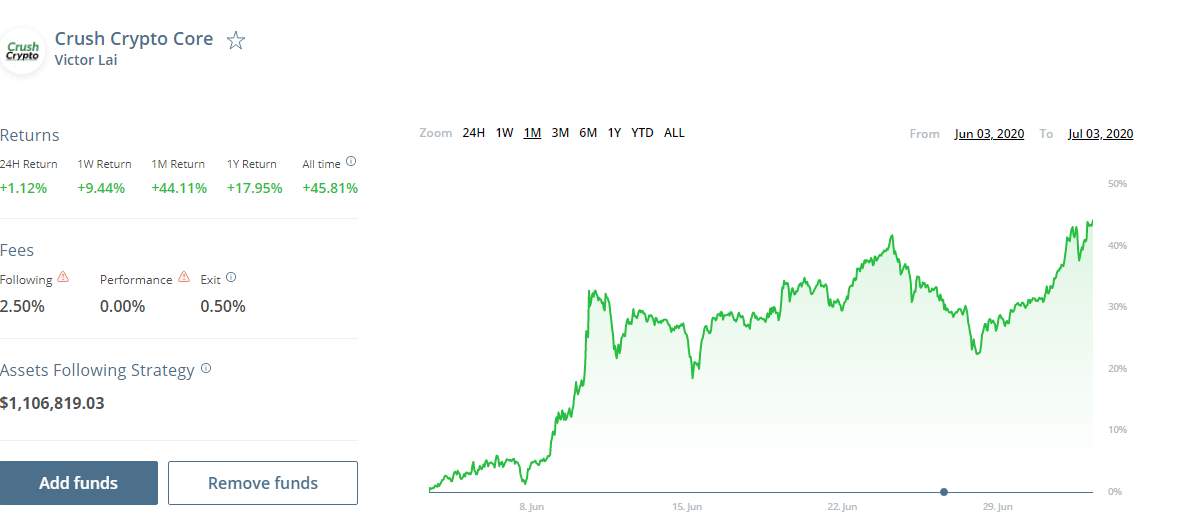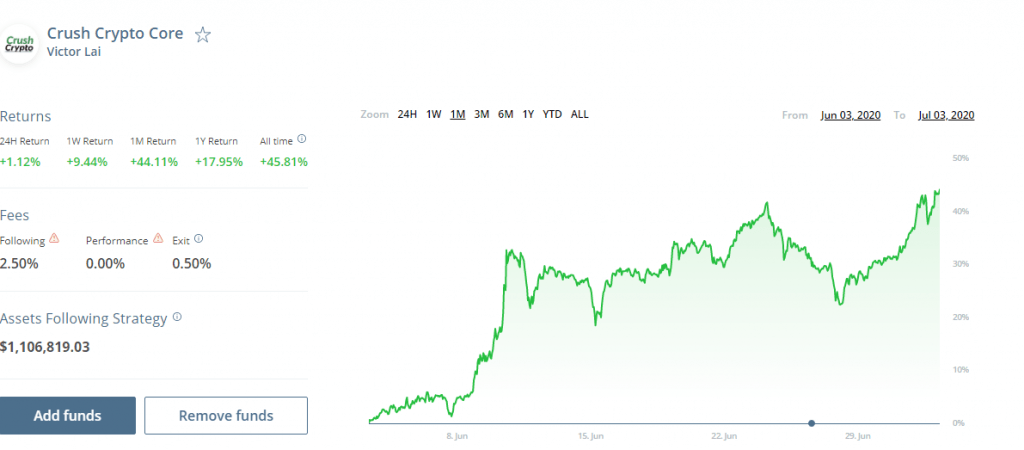 Ember Fund has done well ,not as good as Iconomi though.I can understand that is because in Ember I have taken a bet on very few crypto assets therefore its performance can be more volatile.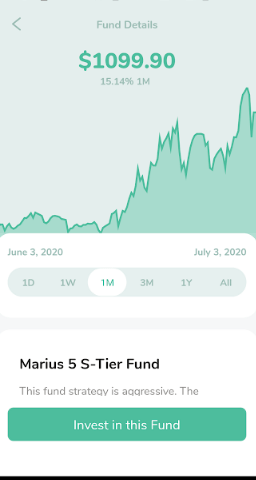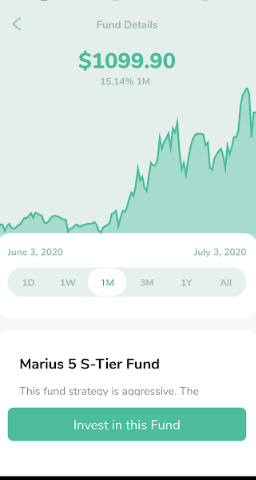 Bitcoin Hedge: In Deribit I had taken a hedge on all my long position. Here is the monthly update.
I had Invested in this strategy when bitcoin was 9400 ,One Dec 20000 call for 380$.
Now bitcoin is trading at 9100,so I lost 300 points in my margin,as I had 10% of exposure that is equivalent to 30$. Money made in call is 116$ ,so 86$ earning per Lot.


** You need a Wazirx Free Crypto account to convert INR to crypto
Invoice Discounting: I have tried Kimuro deal on TradeCred this month which is giving 10.5 % return but provide protection upto 3% losses in their selected portfolio.Eg if they provide 100 Cr deals of 1 cr each ,you get protection for 3 defaults in a year
Till date all my Trade Cred investment have been really good with 13.5% Return .Platform boasts of zero default yet people should be judicious while selecting invoices. Two interesting features they have added:
Instant zero cost liquidity for all invoices
Some invoice now start at 50k which makes it easier to diversify.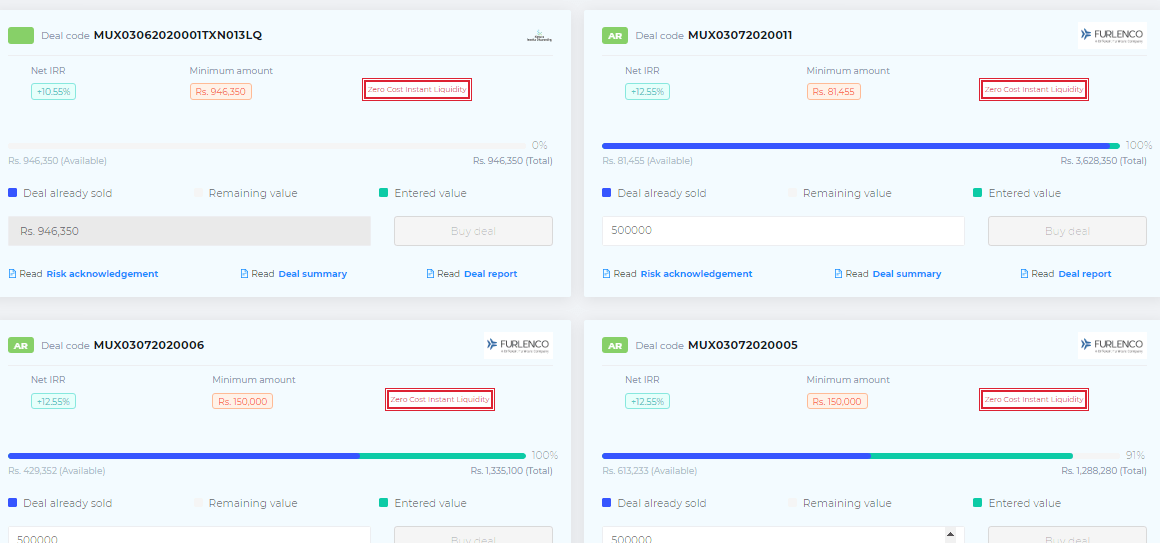 Bond Portfolio: Golden PI Free Referral Link
Top bonds for the Months are:


For longer Tenor People may consider: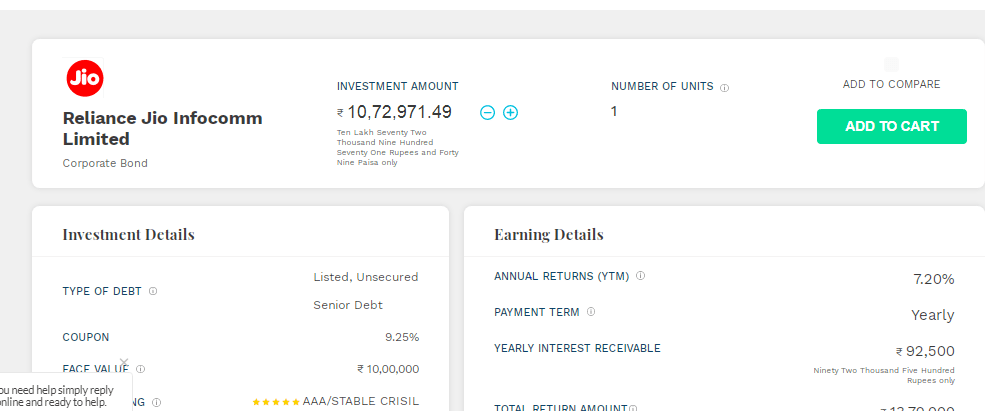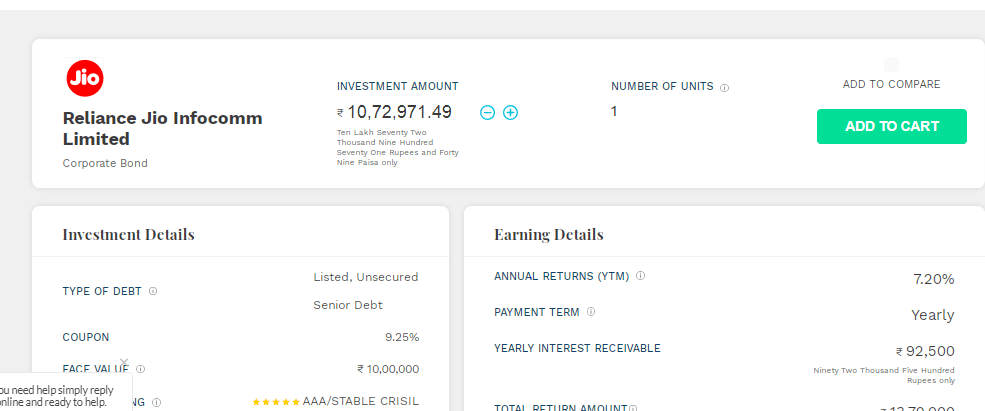 Global Real Estate and SME Investing Portfolio:This is one aspect I could not cover in my earlier posts and will be covering it very soon!
| | | |
| --- | --- | --- |
| PLATFORM | Description | CURRENT RETURN (DOLLAR BASED) |
| Crowdestor (5 Euro Bonus+0.5% cashback) | Secured SME Loans in Europe | 13.00% |
| EstateGuru (get 0.5% cashback using the link) | Loans Against Collateral | 10.00% |
| Evostate (5 Euro bonus + 0.5% cashback using the link) | Real Estate Fractional Investment | 6% Rental yield +4-6 % appreciation |