Wish you all a very happy new Year
I am publishing my latest P2P returns and performance.Will also provide comparison with my last month portfolio performance.I have evaluated more than 10-11 platforms before investing in these
Portfolio Synopsis: I have been  investing in 3 platforms actively for the past 12 months. I have added couple of more platform
Portfolio Composition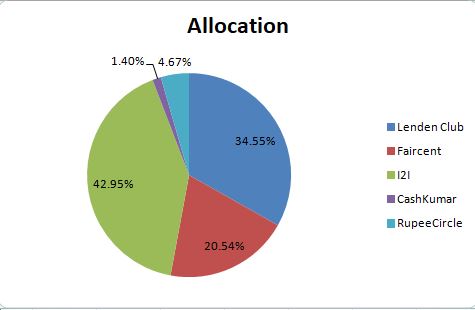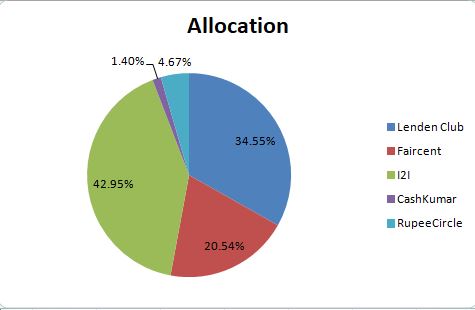 I have added Cashkumar and Rupee circle to my portfolio while reduced my exposure in Faircent .
Calculating Portfolio Performance:( I have covered methods to calculate portfolio performance in my earlier report(November)
LendenClub (use code LDC11989 to get discount) : For lenden I have used conservative NPA approach where any delay more than 45 days past due date is considered default and written off)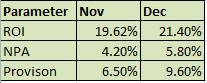 Provision I have kept as  the amount of NPA I can tolerate to get 10% Return on my investment,
My ROI in Lenden has improved thus now I can tolerate higher NPA (reason is I have been investing in 40%+ interest loans ,thus I have higher appetite to book npa)
Future EMI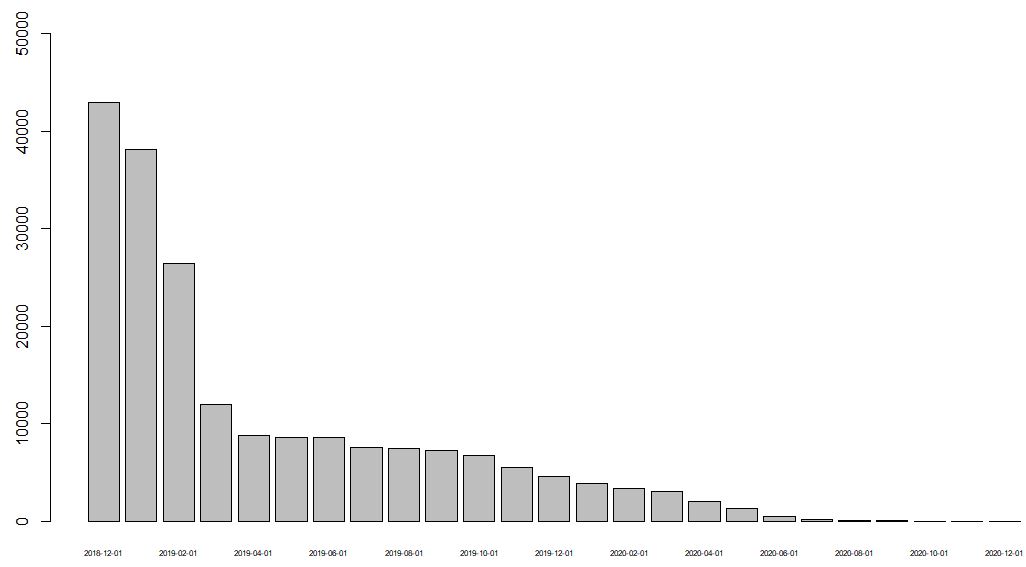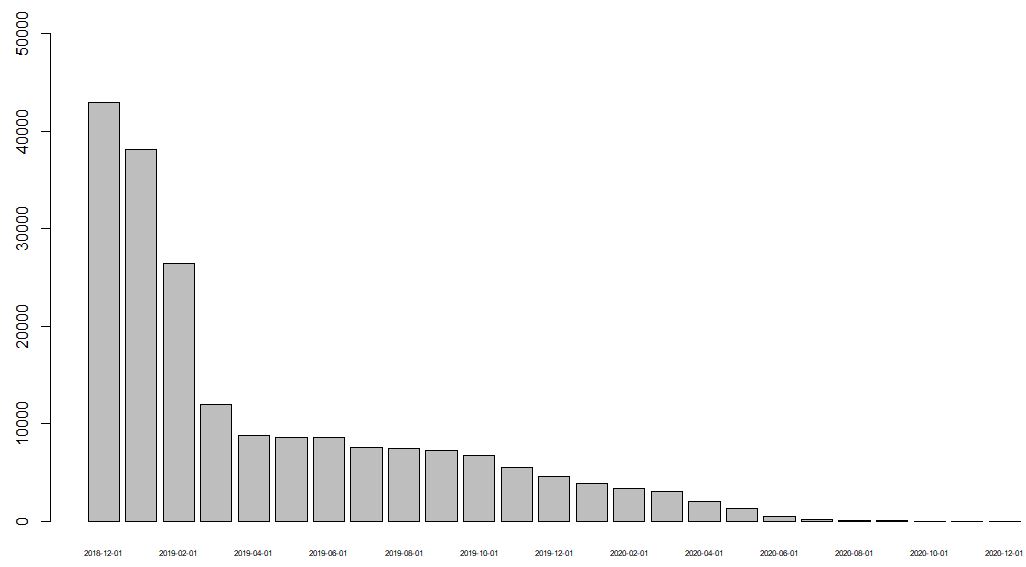 My december ROI has declined as i recently put one big loan in NPA because of EMI delay though it might not default in future. It was an old investment as now I dont invest more than 5000 per borrower in I2I to avoid concentration risk
Future EMI: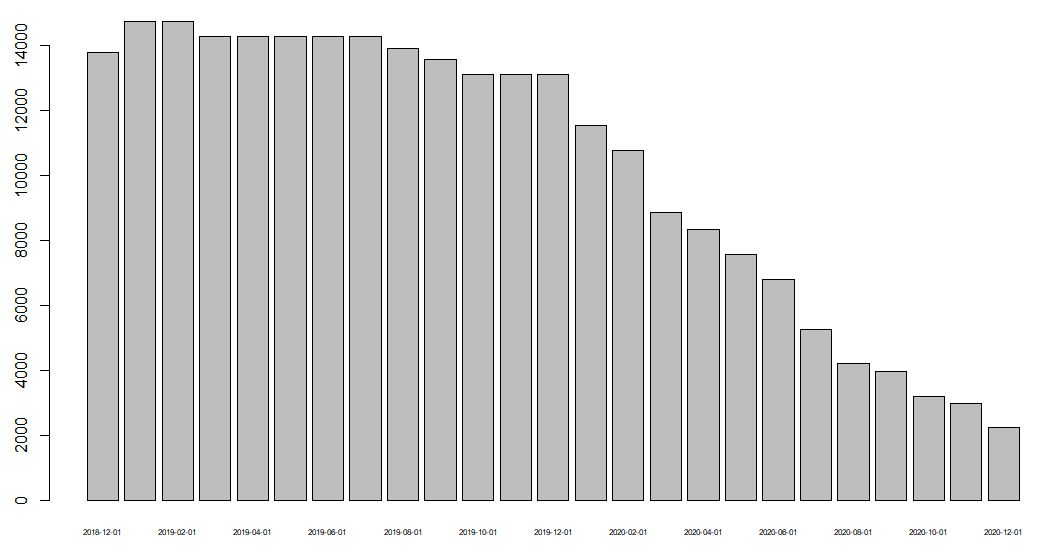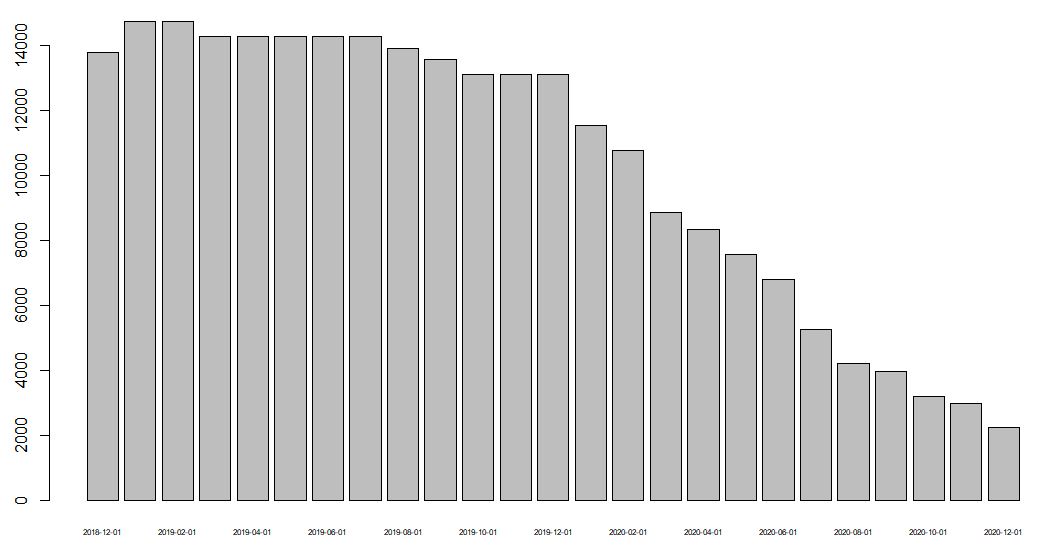 Faircent: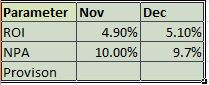 I am in the process of unwinding Faircent portfolio
Future EMI
:


Now lets see Total portfolio Performance and Strategy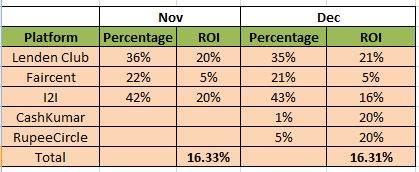 Returns look fine considering I have been Conservative in my calculation.Replacing Faircent with other p2p should increase the ROI over next 3 months
Now lets see the future EMI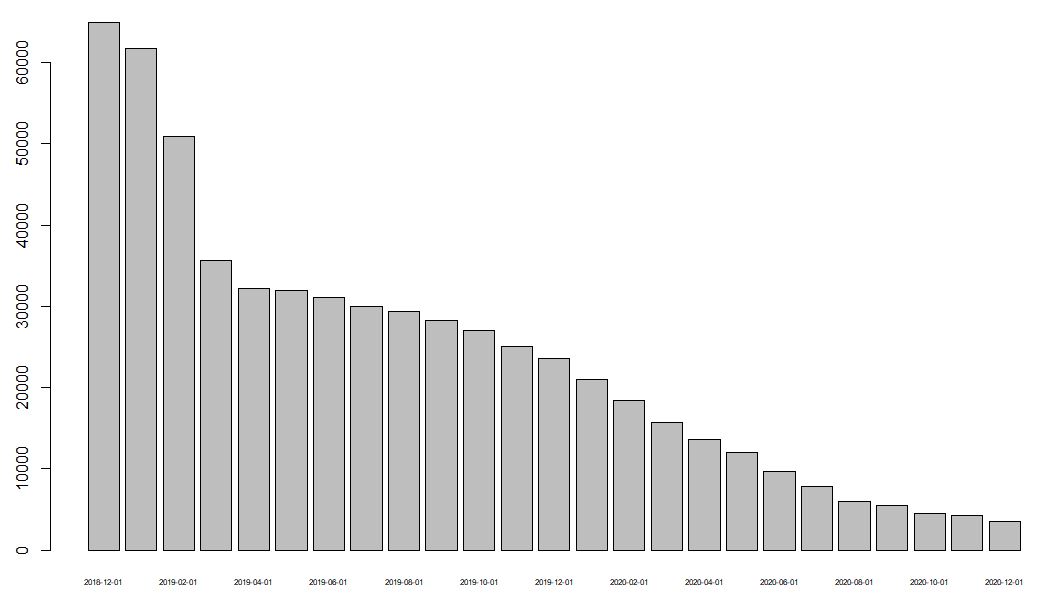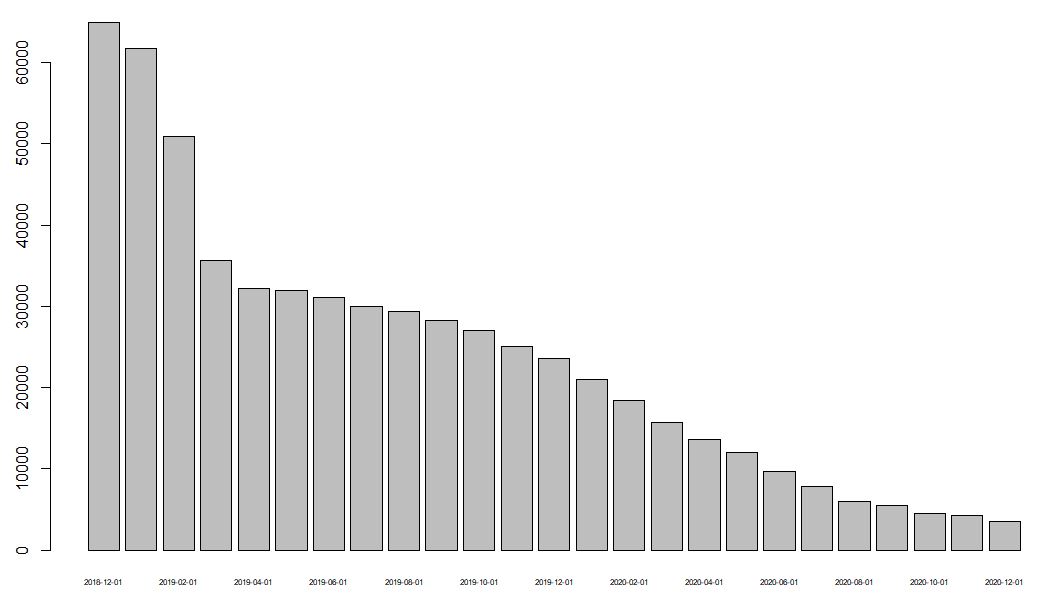 As  I had invested more in short term I have lot of inflows in the near future and thus need to balance out my lending long term
Strategy Going Forward:
Move all Faircent EMI to Lendenclub(better risk adjusted Return)
Monitor  Investment in RupeeCircle and grow book(use code PIND145 while registering to get portfolio analysis reports)
Increase investment in I2I  (use referral to get portfolio analysis https://www.i2ifunding.com/referral/ud8cwng83/invest   )
Increase investment in cashkumar( positives are:short term loans(<6 months), overall good platform performance with low npa, high interest)  Mail me for referral !
Will Run Portfolio analysis next month again and compare results
People who wish to construct a quantitative P2P portfolio can mail me.