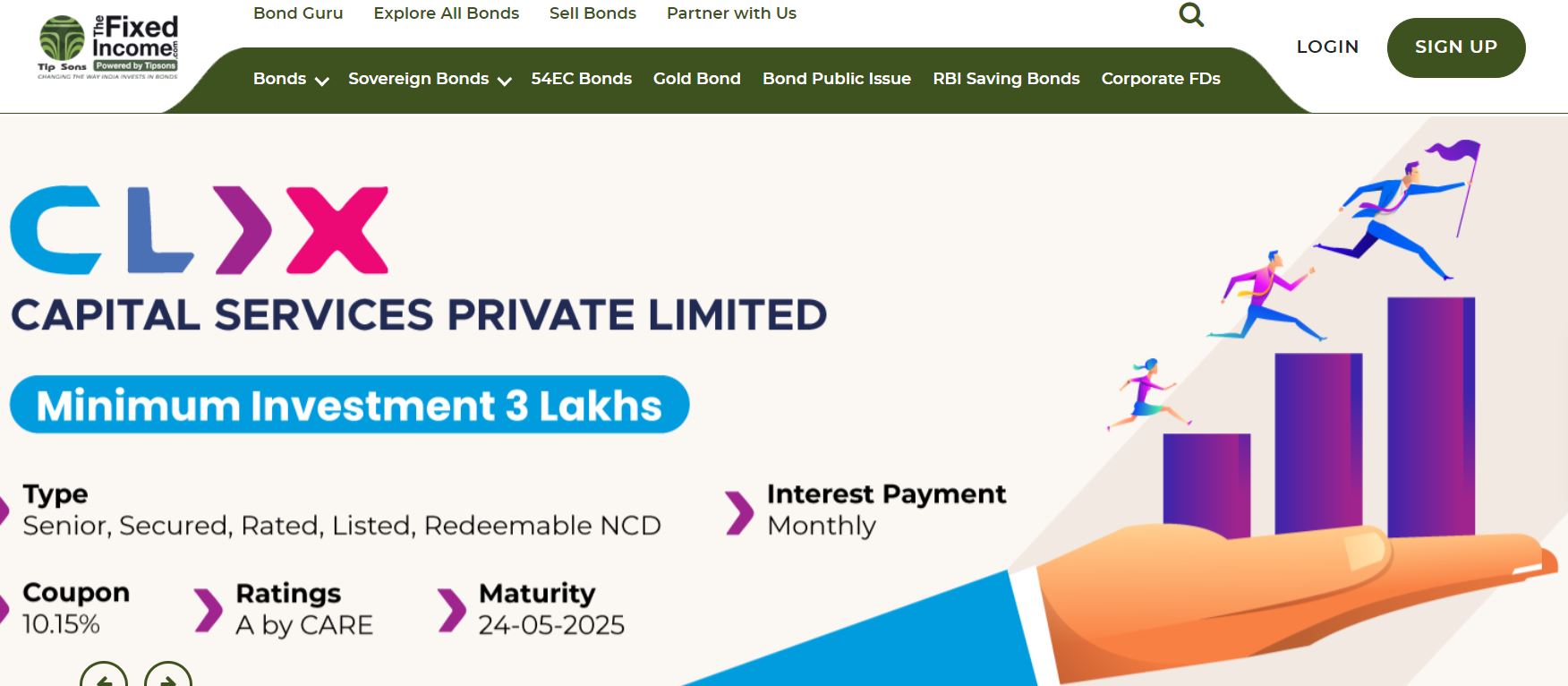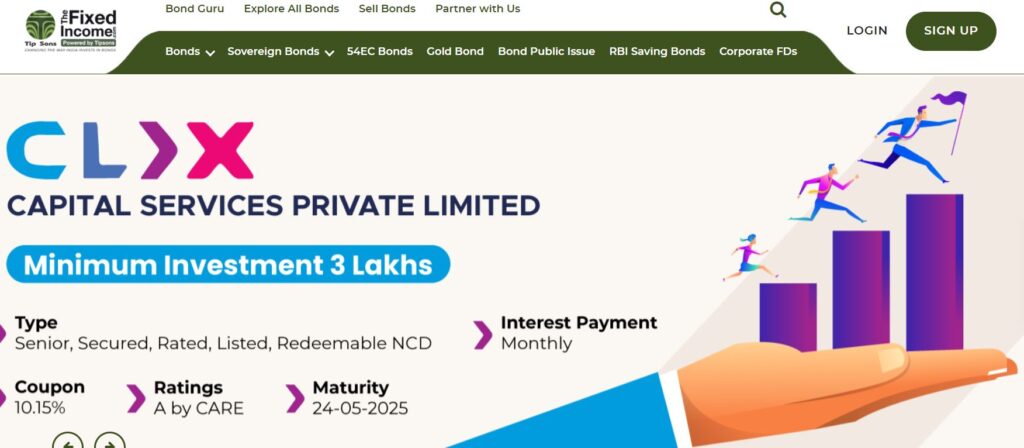 In the ever-evolving landscape of investment opportunities, seeking stable and predictable returns remains a priority for most retail investors. While equities and other asset classes often capture the limelight due to higher returns (and higher volatility as well!), the world of bonds quietly offers an alternative avenue for wealth preservation and growth. Enter TheFixedIncome.com, a pioneering platform that empowers investors with comprehensive access to a diverse range of bonds. In this article, we will write a detailed The Fixed Income Review which is a very popular platform to buy various types of bonds online and earn predictable returns.
Why invest in Bonds?
Before we go ahead in this The Fixed Income Review, let us first understand in brief the benefits we get by investing in good quality bonds (instead of other more popular options like equity and fixed deposits)
Fixed Regular Income: Bonds offer a reliable and predictable stream of income through regular interest payments.

Capital Preservation: Generally, bonds have significantly lower volatility compared to stocks, making them a more stable investment option for retail investors.

Diversification: Including bonds in an investment portfolio helps spread risk and reduces overall portfolio volatility.

Something for every investor: There are bonds of various types- based on risk profiles, repayment options, etc. These offer a range of options to match an investor's risk tolerance and other individual requirements.
What is The Fixed Income?
TheFixedIncome.com is a SEBI-registered platform that lists and allows its customer to buy various types of bonds at their fingertips. Founded in the year 2019, the website is backed by the solid Tipsons Group- which is one of the largest players in the bond market in India. 
Investors can signup up at TheFixedIncome.com. Once registration is complete. You need to complete the KYC process. Once that's completed, you are ready to start investing in various bonds and corporate FDs listed on the platform.
Tipsons Group- Company Behind The Fixed Income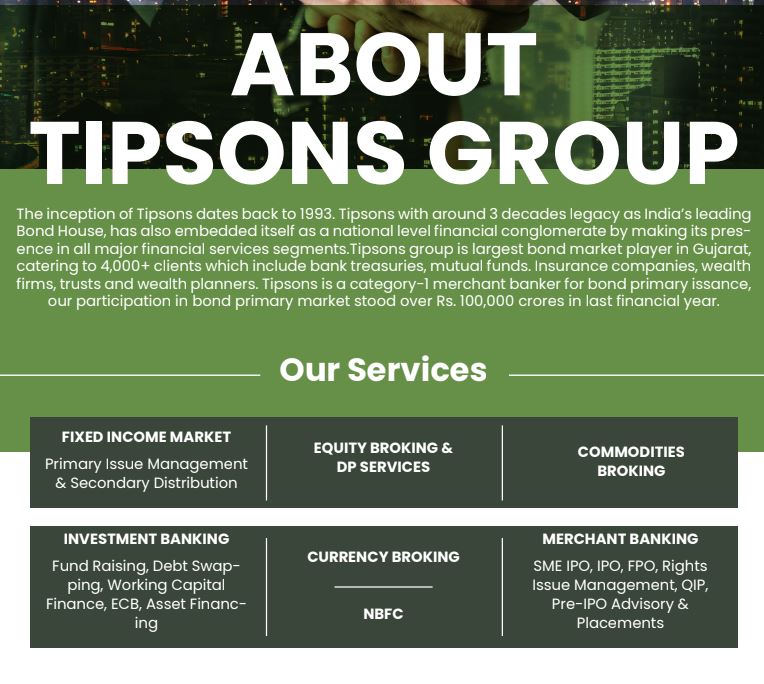 Established in the year 1993, Tipsons Group is a SEBI-registered organization that is in the business of Merchant Banking, Fixed Income Services, Investment Banking, Equity Broking, Commodity Broking, Currency & Interest Rate Derivatives, Wealth Management, etc. 
Headquartered in Ahmedabad-Gujrat, They have an experience of more than 25 years and count amongst the top 10 players in the Indian debt market in its segment.
Investments are on offer at The Fixed Income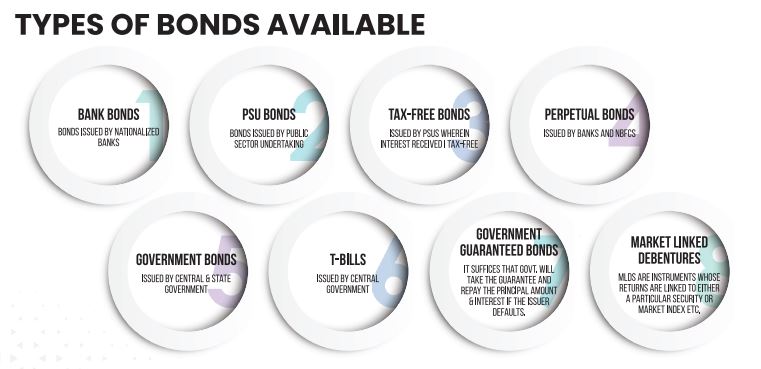 The Fixed Income has currently listed the following types of bonds and debt instruments on its portal:
Bank Bonds

PSU Bonds

Government Guaranteed Bonds

NBFC Bonds

Tax-Free Bonds

Private Bonds

Special Purpose Vehicle Bonds

Sovereign Bonds

54EC Bonds

Gold Bond

Bond Public Issue

RBI Saving Bonds

Corporate FDs
TheFixedIncome.com Founder & Team
The person behind this company is Mr.Tirth Shah who is the co-founder of The Fixed Income. Tirth is a second-generation Entrepreneur. His firm Tipsons Group is one of the largest bond houses in India. Tirth has a deep interest in the debt market and expertise in executing debt market deals. He has completed his engineering from Ganpat University, Gujrat, and his MSc in Finance from Nottingham Trent University. The firm has highly experienced professionals from the fixed-income domain.
Why invest through The Fixed Income?
A large variety of Bonds & Debentures for retail investors.

All important information related to bonds is available on the platform.

Strong team with extensive experience in bond markets to help you with your bond investments.

Backing of one of the top players in the bond market- Tipsons Group
Advantages The Fixed Income vs Other Online Bond Platforms 

There are currently many marketplaces online dealing with bonds. Some of them to name a few are Goldenpi, Wintwealth, Jiraaf, Altifi, etc.
Some of the benefits of The Fixed Income platform over other competitors are as follows:
Extensive Bond Selection
TheFixedIncome.com stands out by offering a wide range of bonds, including corporate FDs & sovereign gold bonds. You can even apply for bond public issues through them. At the time of writing this article, The Fixed Income seems to offer the highest number of bonds on their platform across various tenures and risk profiles compared to any other online platform.
Better Prices
 This is one of the major USPs of Fixed Income. We tried to do a quick comparison of the writing of the article and in most cases, the prices are much better than other platforms.
Strong Backing of Tipsons Group
Tipsons Group being one of the largest bond market players in India with participation in the bond primary market of over Rs. 100,000 crores in the last financial year, has strong domain experience which indirectly helps The Fixed Income.
Dedicated Customer Support
TheFixedIncome.com sets itself apart by providing exceptional customer support. Whether investors have inquiries about bond offerings, need assistance with the platform's features, or require guidance on their investment strategies, a strong support team is readily available to address their concerns promptly and efficiently.
Overall, TheFixedIncome.com distinguishes itself from competitors by offering an extensive bond selection, better rates, a no non-sense technical interface, and dedicated customer support. These benefits combine to create an exceptional platform that caters to the needs of retail investors looking to explore the world of bonds.
The Fixed Income Alternatives
While Fixed income has a large list of bonds at good prices, other platforms have bonds that are curated for investors focusing on high yield. Some of the top platforms for high yield are
Backed by Northern Arc this platform sources bond from the parent company. The offering range from 10-13% and makes it attractive for investors looking for high-yield options.
Jiraaf does a lot of unlisted bonds  in categories like Venture debt and Real Estate with rates as high as 17% which  is suitable for more sophisticated investors who can do good risk analysis
Wintwealth has bonds ranging from 10-12% and does a lot of due diligence before listing the bonds which makes the work easy for investors as they get complete in-depth details on the listed bonds.
The Fixed Income is suited for investors who are always investing in bonds and the above platforms are not enough to diversify.
Fixed Income Offline Marketplace
Fixed income also shares a daily list of bonds based on market demand and supply. The list can be availed by joining the telegram group – Randomdimes
The offline marketplace can have higher yield options also.
Frequently Asked Questions about The Fixed Income
#1 What is the KYC Process of The Fixed Income
The KYC process is simple. You just need to upload the documents on the portal.
Documents required for KYC:
Copy of PAN

Canceled Cheque copy

Consolidated Account Statement/Client Master copy
Once the team verifies it, you will be KYC-compliant and can then start investing.
#2 Can NRIs invest in bonds via The Fixed Income?
NRIs can invest in Non-Convertible Debentures if the issuer companies allow investments from NRIs
#3 What is the minimum investment amount in bonds at The Fixed Income?
The minimum investment amount is Rs. 10,000 and may go up to Rs. 10,00,000. The amount depends on the bond which you have shortlisted for investing on the platform.
#4 Do you need to transfer funds to The Fixed Income/Tipsons to purchase bonds?
Not necessarily. It completely depends on the product. You will have to transfer funds either to BSE/NSE or a direct issuer.
For example: 
In the case of corporate bond trades, investors have the option to choose between BSE & NSE to transfer funds and settle bond transactions. While in the case of fixed deposits, the investor has to transfer funds directly in favor of the issuer. In the case of government bonds, investors are required to transfer funds to Tipsons account.
Final Thoughts
In conclusion, TheFixedIncome.com emerges as a leading platform in the world of bond investments, providing retail investors with unparalleled access to a diverse range of bonds. It is one of the few new-age investment-tech platforms with a solid backing of an existing dominant offline player.
It makes to have an allocation to fixed-income instruments in your portfolio for stable and predictable returns. Considering the variety of bonds on offer and pricing, The Fixed Income is a great platform to find the bonds suiting your requirements and invest in them.
For higher yield bonds you refer to the other alternative bond platform.