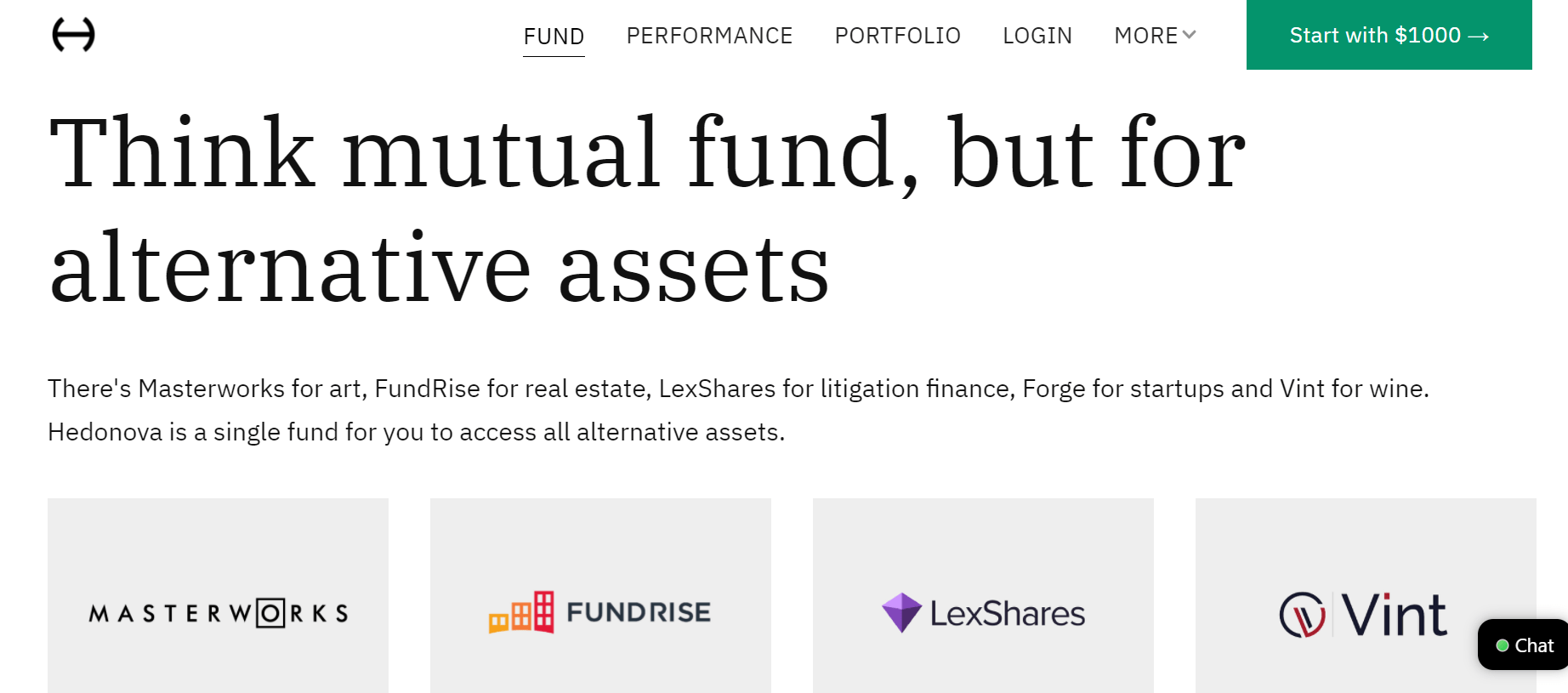 Hedonova is a global innovative alternative investment fund that invests in multiple asset classes like art, unicorn startups, wine, equipment finance, ligation finance, music, and a few more.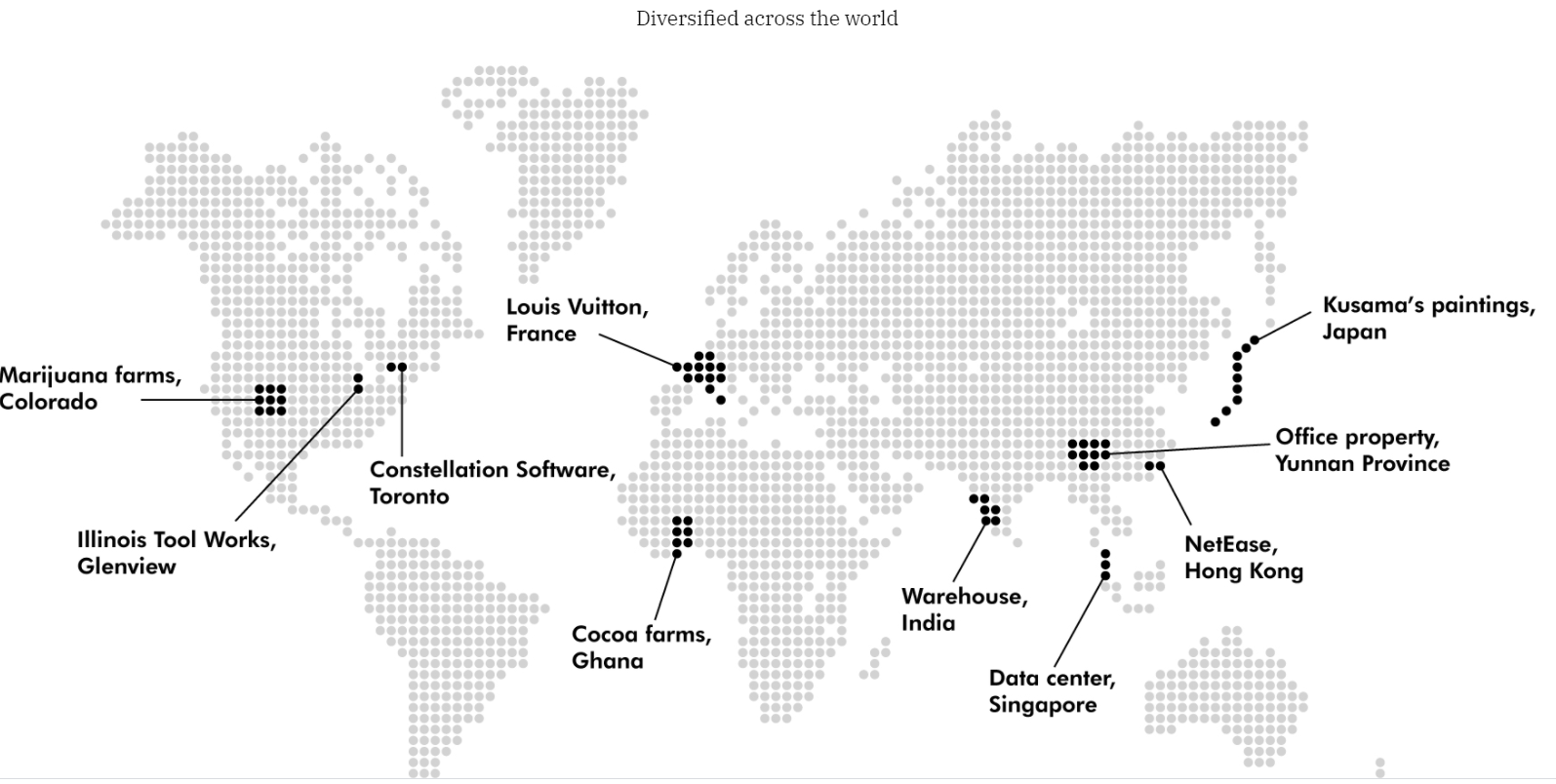 The minimum investment ticket size is $1000 and non-US investors can also invest.
Team introduction
Hedonova was founded in Jan 2020 by ex-employees of Davidson Kempner, one of the world's largest hedge funds. The CEO is Alexander Cavendish who was previously with Davidson Kempner and Morgan Stanley and Suman Banerjee, who led alternative investments.
Portfolio
Hedonova invests in 12 different asset classes. Startups, equities, cryptos, and real estate are the largest components.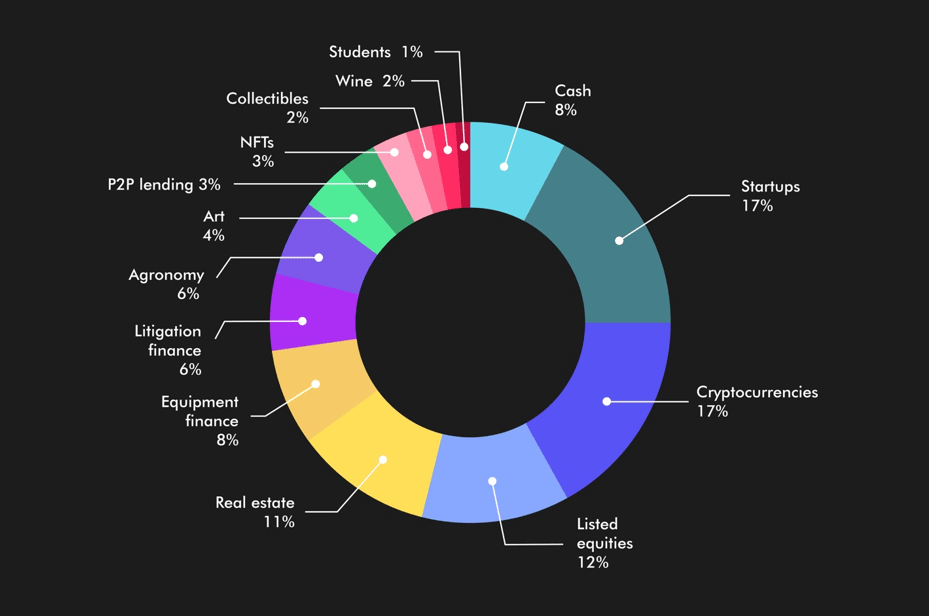 Historical returns
Since its inception Hedonova has returned 56.4%. 2021 YTD returns are 86.1%. A large part of the returns is from crypto holdings.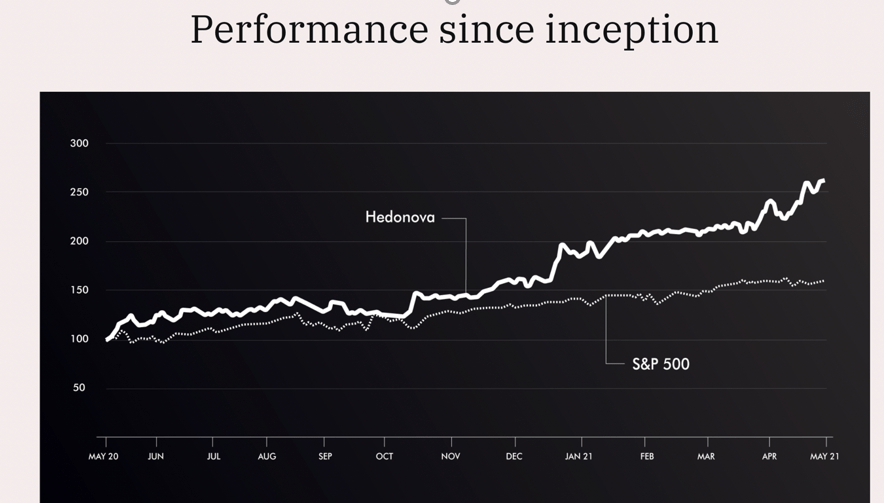 Hedonova targets to generate 9% over S&P 500 with low correlation.
Hedonova Investment structure
Investors will become members of a United States Limited Liability Corporation. This structure is commonly used by hedge funds. Hedonova uses an SEC rule called Rule 506(c) of Regulation D which allows companies to raise funds for investment purposes.
Hedonova allows international Investment seamlessly through a feeder fund at current Forex rates. The fund has credible Third Parties for governance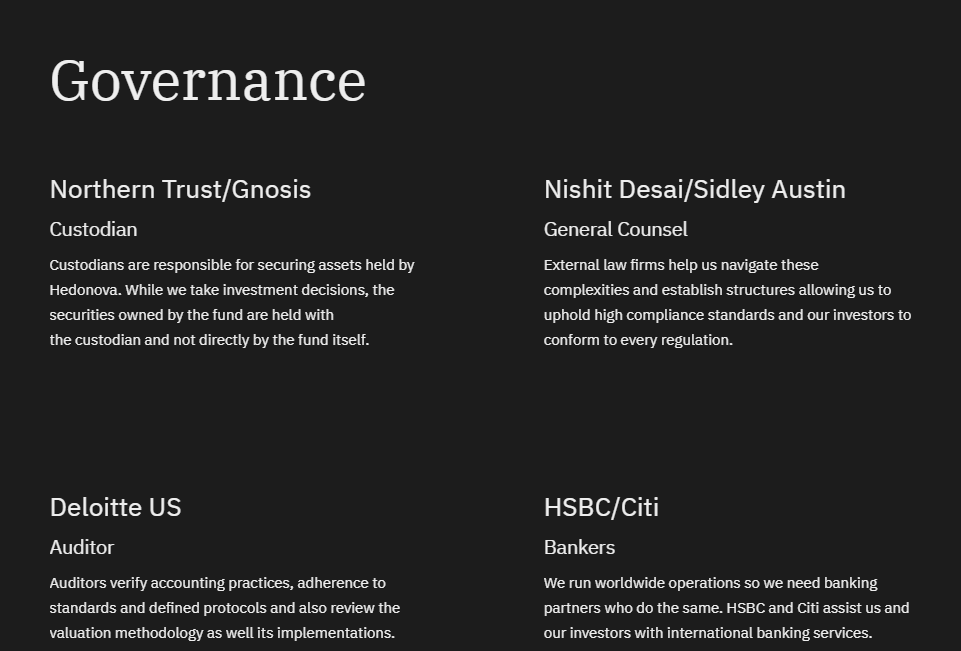 Why Invest in Global Hedge Fund Hedonova?
Diversification across Alternative Assets and Geography
Till now access to alternative assets was restricted to institutional and Accredited Investors. Alternatives not only increase the portfolio return but also add diversification to the portfolio.  Hedonova covers the whole spectrum of asset classes from wine, Music Royalty, Real Estate, Private Equity to Litigation Finance. Therefore, you do not need to open multiple accounts and do due diligence. The minimum requirement of USD 1000 makes it easy for everyone to Invest!
No High Transaction and Forex Cost
Most Foreign Investments require transferring USD. The investor has to incur bank fees and FX markup costs which can eat up your returns. Hedonova has a feeder fund in India which means you can directly buy Units through your Indian currency which makes the process super simple and cost-efficient!
Exposure to USD Dollar
Inflation and currency collapse is a real risk and it's prudent to have some exposure to strong currency outside your home country. An example of Lebanon shows that these are not just dystopian prophecies but real economies/currencies can collapse.
Tax pass-through
Investors are taxed in India based on capital gains and there is no US taxation involved. Long Term Capital gain of 20% is applicable for such an investment withholding period of more than 2 years.
Liquidity
Many alternative assets have the problem of being illiquid because there is no central market for them. Hedonova has a 60-40 portfolio balance where 60% of the AUM is invested in growth assets like art, wine, startups that rise in value and real estate, equipment finance, students, which earn cash flow. I still advise people to go for the long term to maximize benefit and reduce the tax burden.
How to Invest in Hedonova?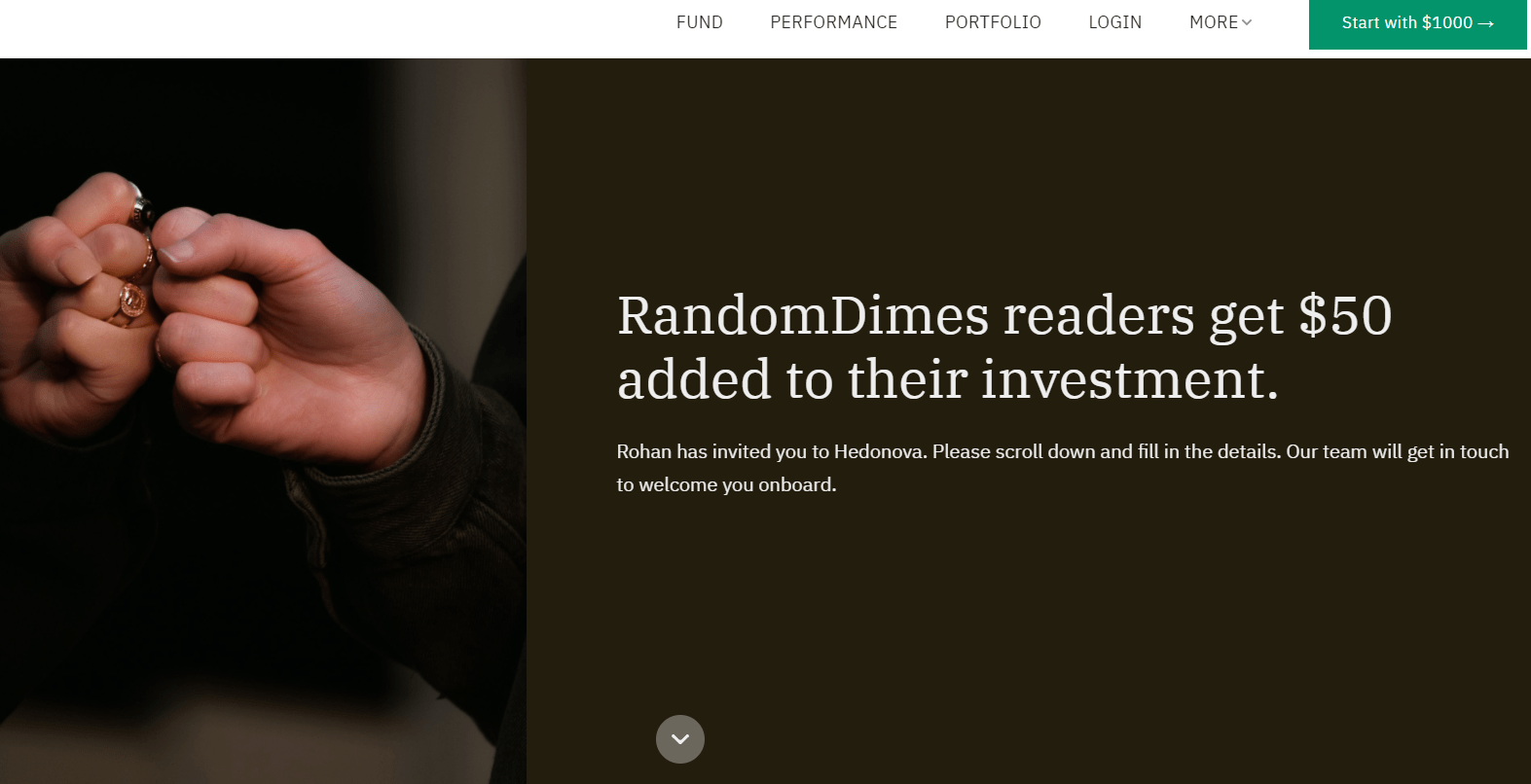 Use the Link to Register yourself on Hedonova and get a 50$ joining bonus once you invest 1000$.
Once registered you can add the bank account for money transfer. FX rate for the day will be provided. The units are allocated in 2-3 days depending on bank processing time.
The Fee is 2% per annum and 20% of the performance based on high watermark which means every year Fund needs to be higher than last year for the Manager to make any performance fees which makes their skin in the game.
Conclusion
Hedonova offers one stop solution for creating a diversified actively managed global alternative portfolio. It sidesteps the problem of managing multiple accounts outside India and high transaction cost. I have invested in the platform and would be covering my portfolio performance monthly. If the fund delivers in line with expectations, I will be increasing my allocation soon.